It takes a clever eye and a considerate, careful nature to tackle the renovation of a heritage building. But when such projects are done properly — when the marriage of old and new is a harmonious and effortless one — the final effect is exquisite.
Oak House, perched atop a concrete jetty on the edge of Sydney Harbour, is a shining example of this, from its historic facade to its contemporary, European-style interiors. Here, architect Jeremy Bull of Alexander & Co. has managed to pay respect to the structure's all-important history while transforming it into a warm, inviting family home — and the result is simply breathtaking.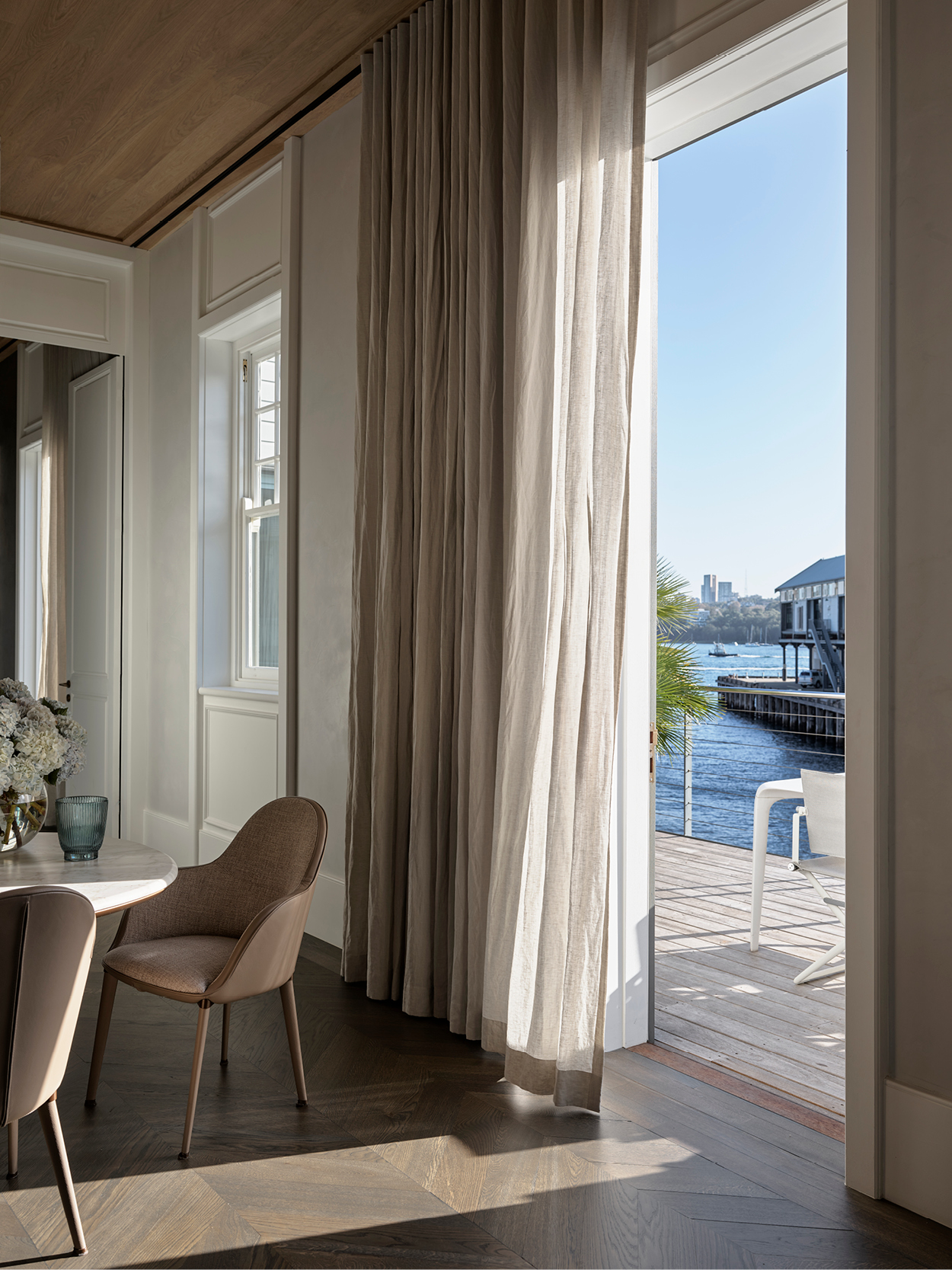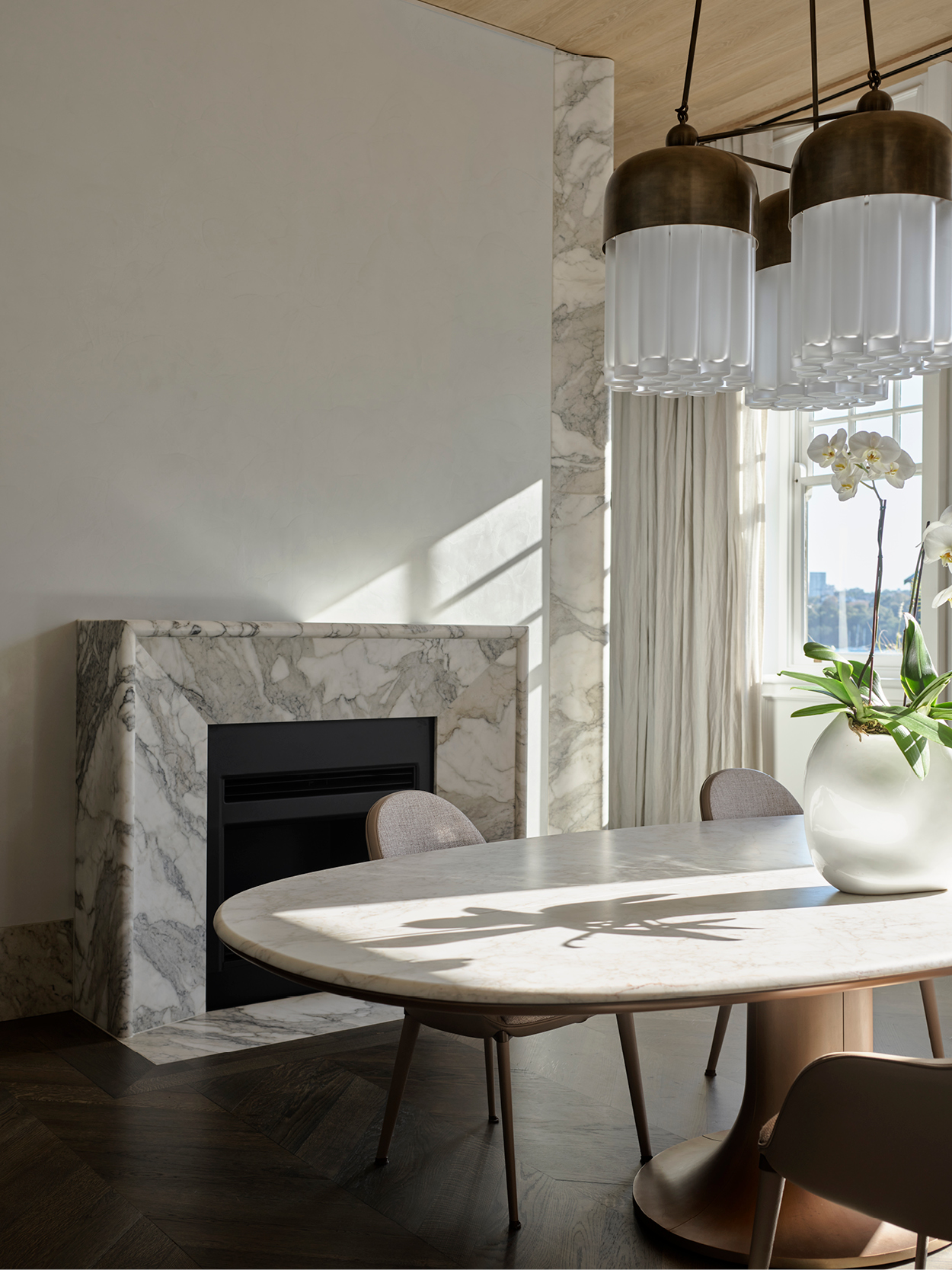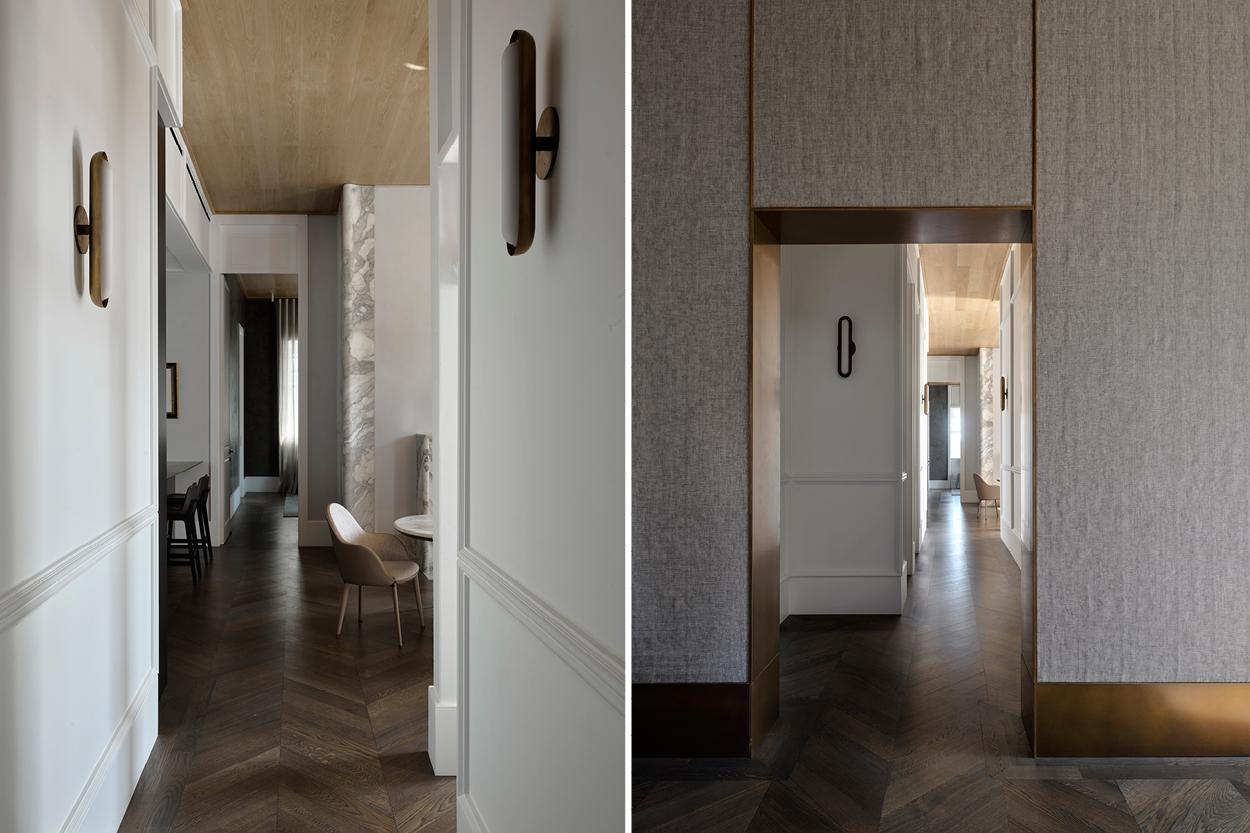 Before it was Oak House, the structure of this home (erected in 1912) was first a place in which wool arriving from sea into Sydney was processed, before eventually becoming a suite of commercial offices. It has a storied history, and one that the owners were required to protect by maintaining the building's colonial character and conserving its original structure. This required the team at Alexander & Co. to work strategically and creatively within those parameters, eventually coming up with a concept that would pay homage to the home's history while grounding it firmly in the present.
Externally, Oak House has retained its original character entirely (it was only slightly altered for restoration purposes and privacy), with most of the renovations taking place on the building's interior. As such, the facade was designed to envelop the contemporary home rebuilt within, creating an interesting aesthetic dichotomy between old and new and making a strong architectural statement.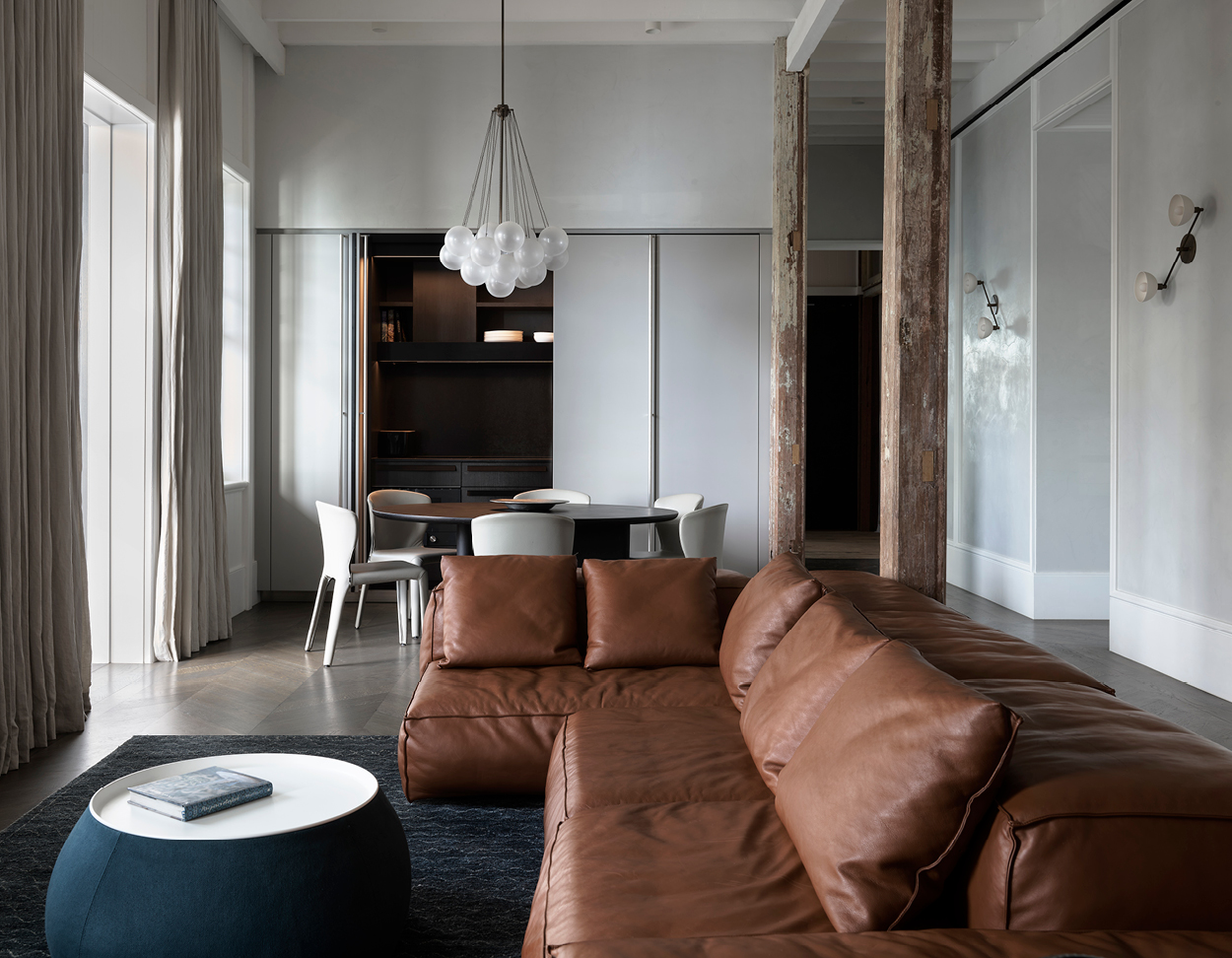 The interior is a study in sleek European luxury. Painted timber panelled walls and herringbone floors communicate beautifully with the gnarled timber beams of the original structure (peppered throughout), while a palette of soft, oaky neutrals, bright whites, undulating marble and dulled bronze sets a calm, sophisticated tone.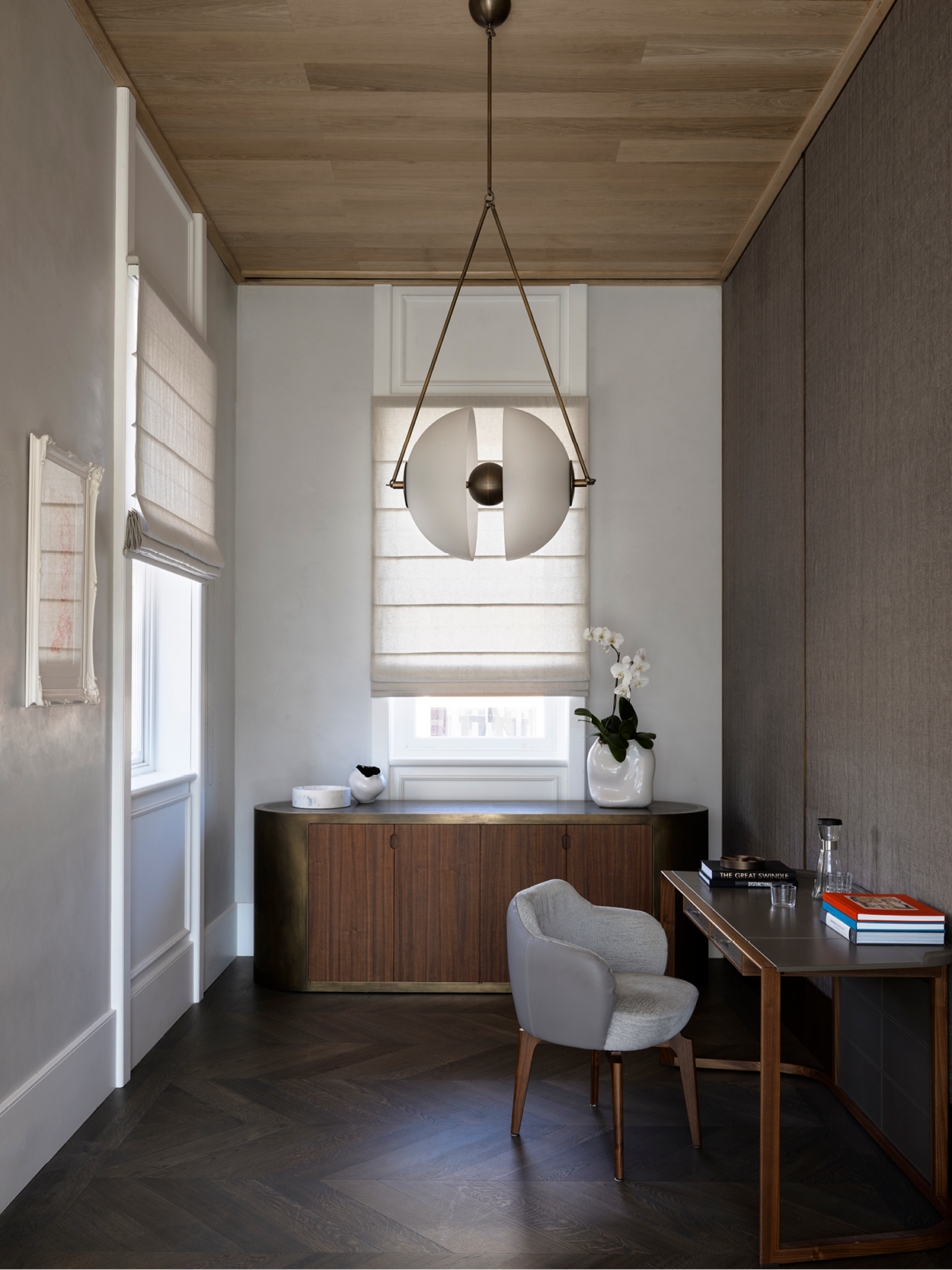 Subtle decorative details and touches of toned-down colour have been deployed with a deft hand to ensure that each space feels layered, warm and unique. Take the two Hug armchairs by Rossella Pugliatti for Giorgetti in the main living room for example, or the eye-catching wall and pendant lights by Apparatus Studio throughout. Every detail has been meticulously considered and assembled in such a way as to exude quiet, understated, timeless luxury.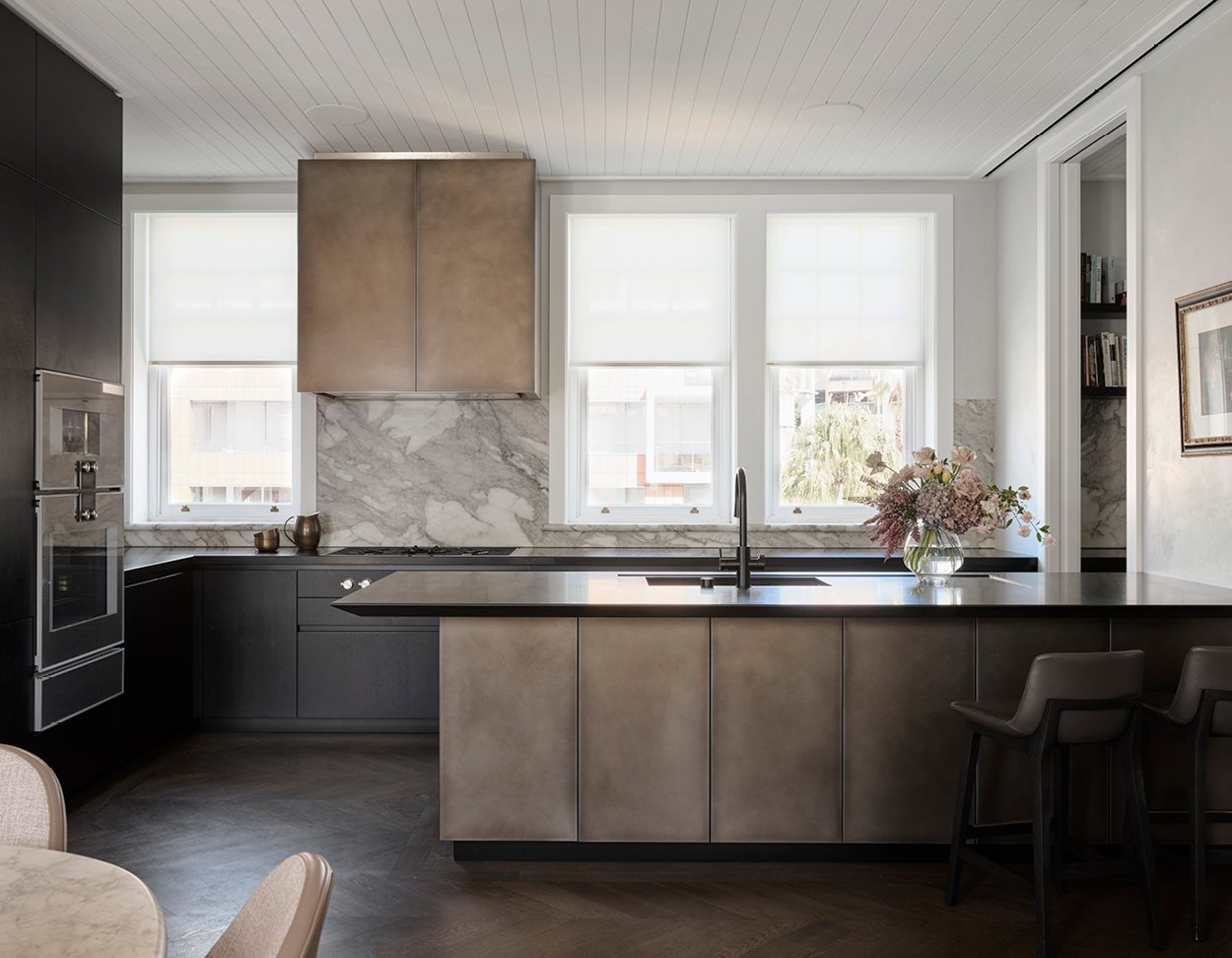 Comprising five bedrooms over two storeys, the layout of Oak House has been just as carefully designed. With children's rooms on the lower floors, adult living upstairs and balconies on both levels to maximise the effect of the residence's astounding views over Sydney Harbour, this home offers a seamless flow between its shared and private spaces.
Each bathroom has its own aesthetic character, while a sprawling, superbly-designed Boffi kitchen sits at the heart of the home — a place where the family can perch on Jean-Marie Massaud's Poliform Ventura stools to connect with one another and bookmark their days.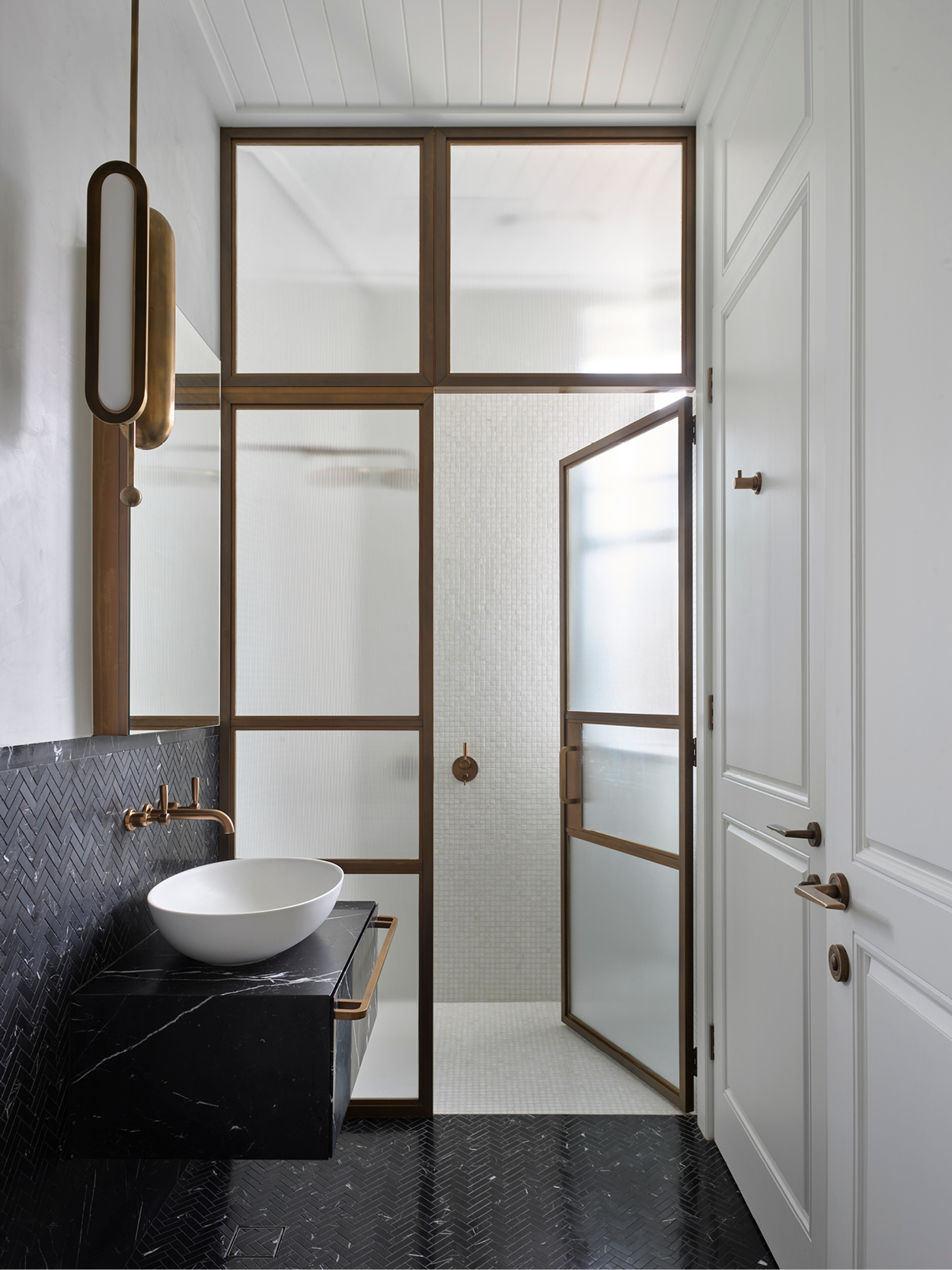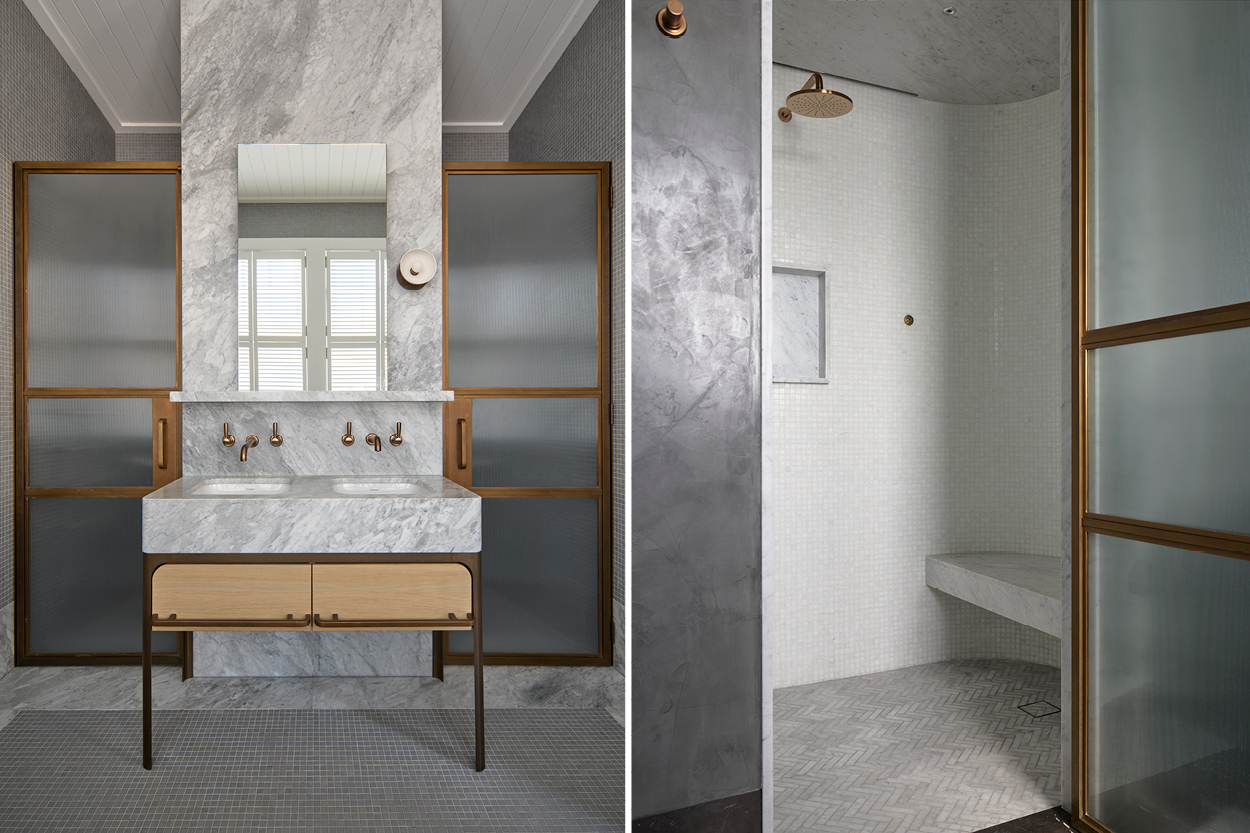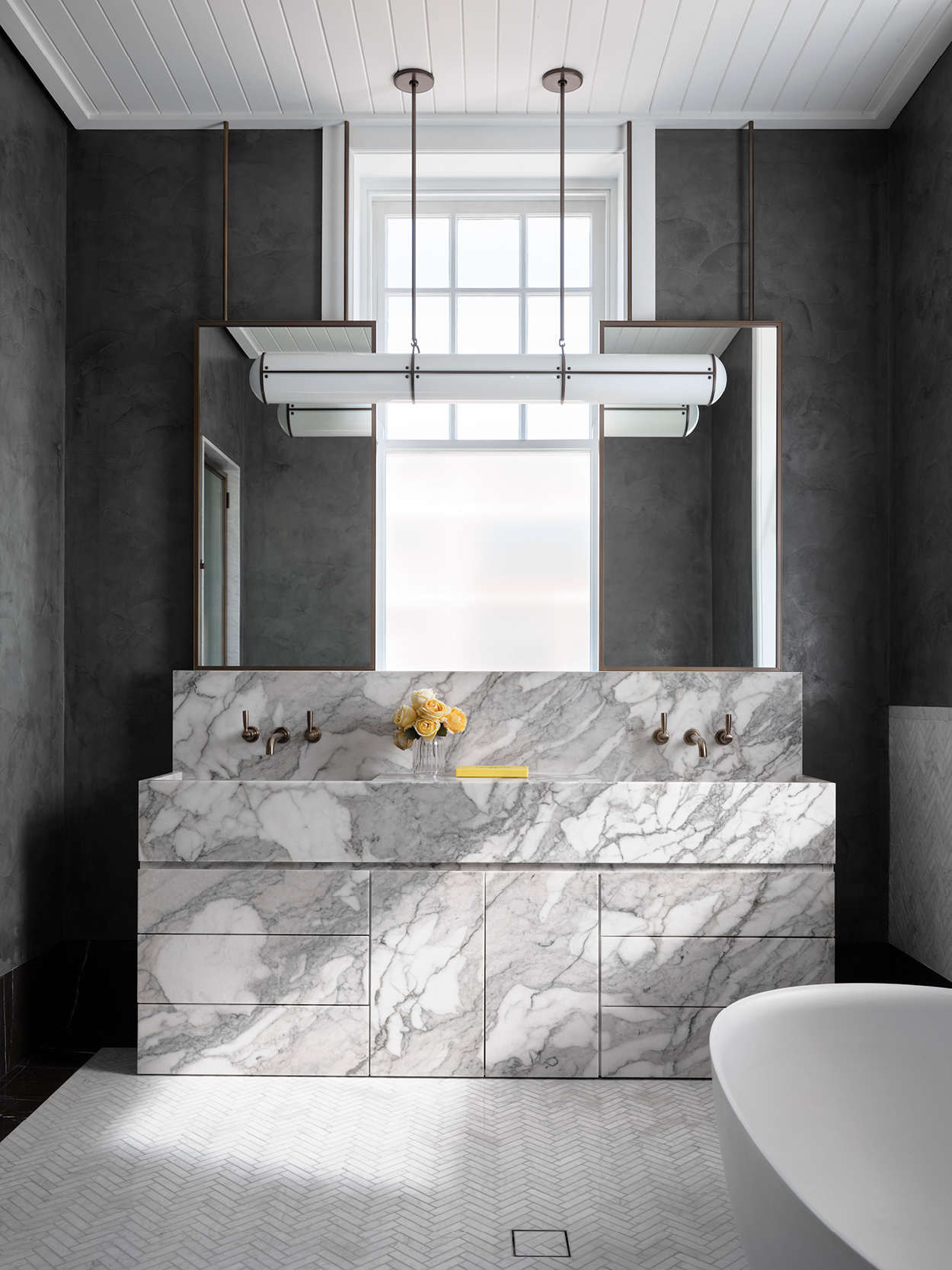 Oak House is a design triumph and a credit to Alexander & Co.'s creative approach. Overcoming the hurdle of working with a historic waterfront building to create something that feels of-the-moment without being trend-driven, Bull and his team have proven that perhaps you can teach an old dog new tricks.