Two words we came across recently have us instantly salivating as we imagine their delicious connotations: pretzel burger. The source of this delightful image is Parade, the new hospitality project from the team behind Newmarket cafe Mutual Friends. Opening in Ponsonby this Saturday, 27th February, Parade's specialities will revolve around pretzels and buns, made daily from scratch in-house.
Soft and savoury with just the right amount of chew, mastering the delightful breaded creations was the result of lockdown experimentation last year. "We came across some crazy American stuffed pretzels online," says Parade co-founder Bryan Anderson. "There was nothing like that over here yet, so we started developing the idea that is now Parade."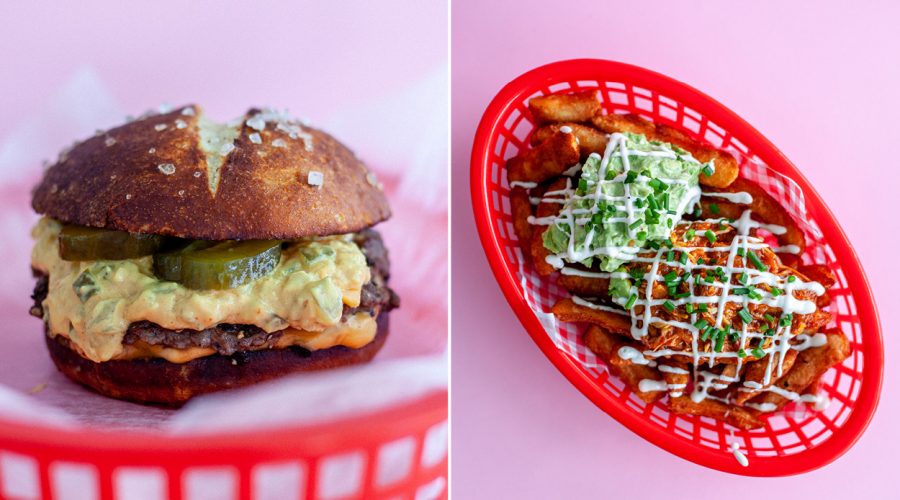 The Chicago pop-up dining scene, and pretzel variety, was the team of three's main inspiration (Anderson is joined by Nick Fury and Sean Bones for this venture), and they wanted to create a 'Kiwi twist' on an American diner.
Expect a hearty dose of indulgent Americana in the form of fist-sized pretzels, stuffed with both sweet and savoury fillings, plus burgers sandwiched top-and-bottom with pretzel buns, and a range of decadent sides like loaded fries and mac 'n' cheese.
Parade's team describes it as a 'limited dining experience', in that there's only a limited number of each item allocated each day, plus its Ponsonby Road premises are temporary as they are set to be developed at some point in the next year — "for now this is a stepping-stone to a more permanent location."
With this in mind, we recommend you get in early when Parade launches. See you there.