When dining out, one of the most important aspects of any well-rounded offering — aside from the culinary element — is heart. With the opening of their new restaurant Onslow, renowned New Zealand chef Josh Emett and his wife and business partner Helen Emett have that in spades.
Situated on the entrance level of highly-anticipated, luxury residential development The International, Onslow will open on 15th October, bringing a sophisticated yet welcoming fusion of tradition and modernity to the prime Princes street location.
Earlier this year, the Emetts took over Waiheke Island institution The Oyster Inn, and with this opening they are firmly establishing themselves as a key part of Auckland's varied, world-class food scene. And, while Josh's impeccable culinary credentials are widely-respected, this is the first restaurant either of them will have established from the ground up.
The central location resonated for several reasons: the proximity to Albert Park, the Northern Club and Auckland Art Gallery, as well as the main business hub of the city. British-born Helen feels the surrounding streets have something of old England about them, wider than the rest of the city with history-rich buildings.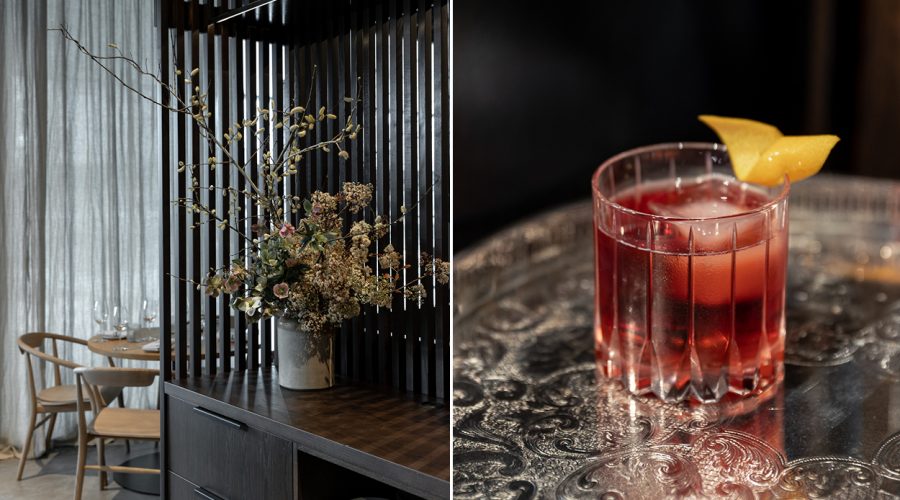 Josh's key experiences cooking in the UK occurred at Michelin-star restaurants alongside Gordon Ramsey at the Savoy and Claridge's hotels, two London institutions. It's fitting, then, that Onslow's position was once home to the revered Grand Hotel, which the Earl and Countess of Onslow opened at 9 Princes Street in 1889.
The soaring lobby of The International makes for quite the impressive entrance; as one enters, a sashay rather than a mere walk seems appropriate for the journey to the back of the space where the 100-seater Onslow awaits through striped glass doors. The building's interiors are designed by Rufus Knight of Knight Associates, and inside Onslow the feeling is one of elegant warmth and comfort, large windows at the rear framing the cityscape.
Described as 'refined but not fine-dining' Onslow is dedicated to quality and provenance. "It needs to be classic and quite timeless," explains Josh. "We're focused on providing a really nice level of warm and attentive service."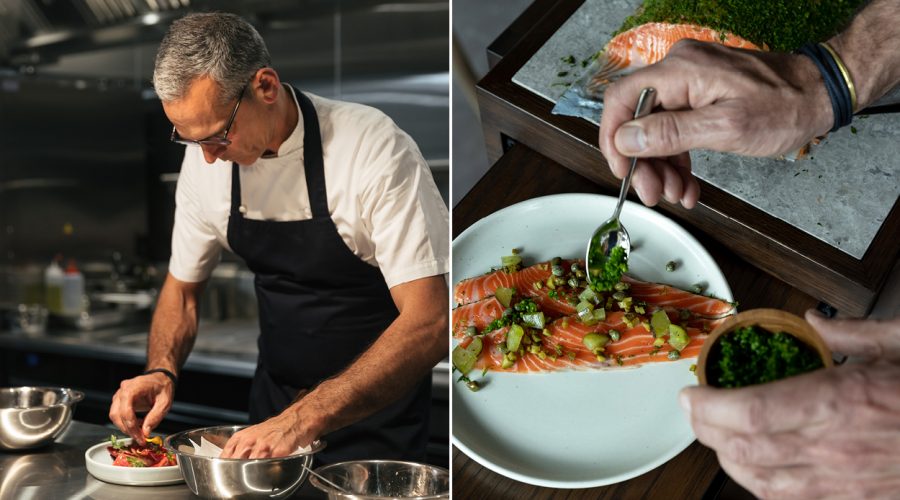 "One thing we've really tried to get across to our staff is we want people to feel something," adds Helen. "Rather than just having great food and saying the service was really good." Both owners are passionate about Onslow patrons feeling that their time at the restaurant went above and beyond, tailoring the experience for each and every diner to be special and memorable. It doesn't have to be fine dining for this to happen, they say. "You want to walk into a restaurant as a regular, and for people to know your name. That goes such a long way."
The menu, as per Josh's preferred style of cooking, starts with incredible New Zealand produce."The food will be very simple, very approachable, which is the way I love cooking, but it'll be packed full of flavour." With exquisite local ingredients as the base, he'll be creating food that's timeless and classic — "Dishes you'll recognise, but me doing them in a way I think is their best possible version."
A highlight is the salmon trolley service, whereby your waiter will carve 48 hour-cured Big Glory Bay salmon gravadlax at your table. Served with fennel, honey mustard dressing, pickled cucumber and dark toasted Swiss rye bread, it's sure to be unmissable.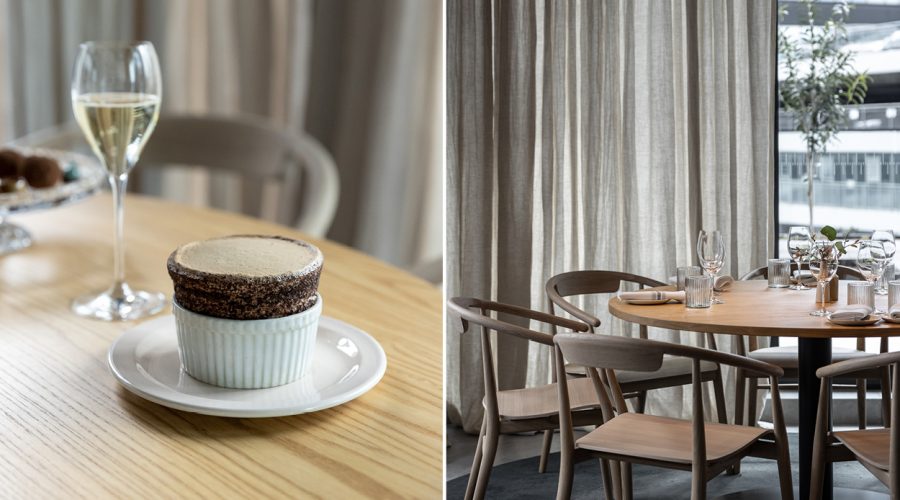 Other dishes include an olive oil-poached Hapuka with spring peas, wild garlic, onion fries and flowers; aged Wakanui beef roast; a moreish snack of fried bread with stracciatella and a starter of confit yellowfin tuna with endive hearts.
For dessert, one of the signatures is a nostalgic chocolate soufflé served with hazelnut ice cream.
Regardless of the challenges that have been faced by the hospitality industry this year, the duo are excited about Onslow. "The truth is, forget any point in history, people want to go out and eat," says Helen. "We're teeth-grittingly determined to make it bloody good — from how they feel when they're here, to the service, to the wine." Every tiny detail within Onslow has been touched by the Emetts to make it as outstanding as it can be, aiming to resonate with diners for far longer than just the length of a meal.
Onslow is open from 15th October and taking reservations now, click here to book.
Opening hours:
Monday to Sunday: 12pm until late
Onslow
9 Princes Street
Auckland 1010