Gosia Piatek sits at the helm of one of New Zealand's most internationally successful clothing brands. Since 2006, Kowtow has been steadily amassing global recognition and stockists, and is now sold at over 250 retailers worldwide including the likes of Galeries Lafayette in Paris. As founder and creative director Piatek isn't one to shout about her success, but the stratospheric rise of her brand all over the world is certainly worth acknowledging.
Aesthetically, Kowtow is known for its clean lines and figure-skimming fits, but it's the brand's sustainability ethos that has made it a pioneer in the fashion industry. Piatek and her team live and breathe their values of sustainable and ethical manufacturing, from overseeing the cultivation of organic, fair trade cotton seed planted from the outset, to ensuring each impeccably-designed wardrobe staple is manufactured in an ethical manner. This unwavering conscious commitment has become the signature of a brand that is respected the world over.
The trailblazing creative director with a penchant for pushing the status quo shares her journey and divulges what it is that keeps her moving forward.
I used to spend a lot of time in remote places in nature throughout my teens and early twenties — deeply connecting to it and seeing it for its amazing wonder. On the side, I did jobs that I felt meant so little to me and wanted to combine my passion for the natural world, the people in it and my personal life. The concept was simple and continues to be today, 15 years on. A transparent, ethical and sustainable supply chain for certified fair trade organic cotton, with respect for people and nature at the forefront of all decision making.
I did a commerce degree at university. With my family being Polish, you don't get a choice whether you go to university or not. My brother's naturally academically gifted and I'm not, I'm more curious about life, I wanted to travel. And actually in hindsight, maybe that's a good thing, that I went to Uni and it was a bit hard, and I got a degree in the end.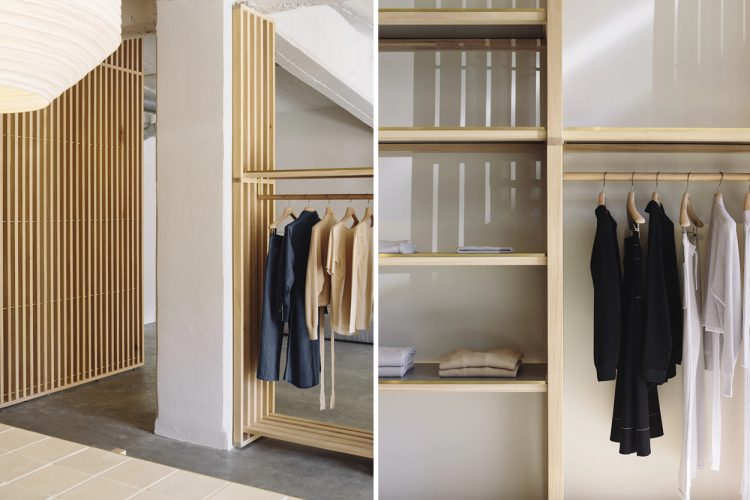 I think hardship is actually a positive, not a negative. It teaches you to be focused, and resourceful, and you've got to be resourceful with fashion.
As a company, we're quietly very focused. I wonder if it's because we're in Wellington, and quite removed from the New Zealand fashion scene which is in Auckland, and then we're removed completely from the global scene being in New Zealand. But, we tick away at things.
I don't like the idea of being a show off, it embarrasses me. I define my own personal success as very low-key and down to earth.
Kowtow blossomed further when I hired people to take over my role after stepping back to have my son Laker in 2014. At the time, it was a rather impossible situation — I had a newborn, I didn't have all the systems in place and was doing newsletters at 2am after I gave birth. Everybody at Kowtow is truly passionate about the vision and the purpose, and through me letting go and delegating, the people I employed took the company to a whole new level.
I have that hard graft tenacity. If something is important, I just have this focus, I want it completed and I want it done. And my arm's very easily twisted — if someone gives me an idea, I just want to make it happen, I'm like that in my personal life too, I'll give anything a go. I'm not scared of change, I'm not scared of risk.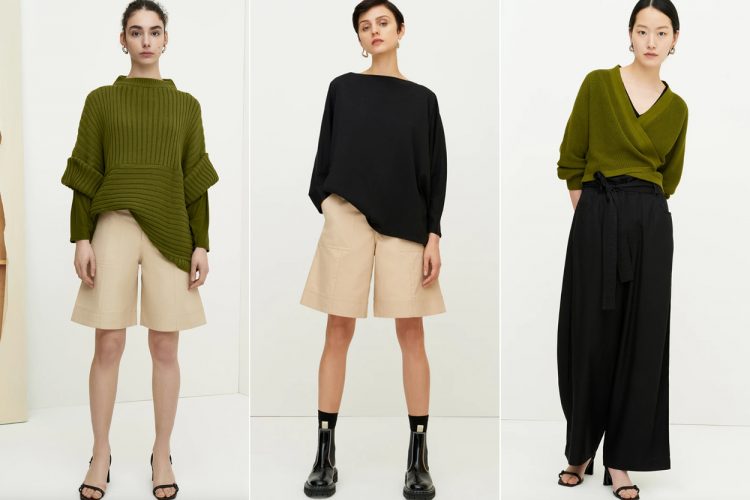 There was international interest from the get-go. The world has always seemed like a small place, and the brand's ethics and sustainability are a global issue. That's what's always driven the overseas hunger for success.
We've never had any investment as a brand, it's always been self-funded and the profits have been reinvested into the company. It's just slow and steady. It's quite amazing, because we now have warehousing in Canada, America, the UK, Australia and New Zealand, and we have a logistics manager who manages all of that. It blows me away sometimes. I'm like, "how does that extra small, white V neck T-shirt make it to Iceland?"
Now that half the world's working from home, we're lucky we design the clothes we do, because these are the kind of clothes people want. The materials are natural and comfortable and they breathe.
I see other successful businesses as a challenge to do better. As soon as something impresses me, I can already see flaws and ways to improve. The goalposts are always changing.
One of the biggest things I've learned throughout running Kowtow is that sustainability is a journey and admitting to mistakes means we can problem-solve them as a group.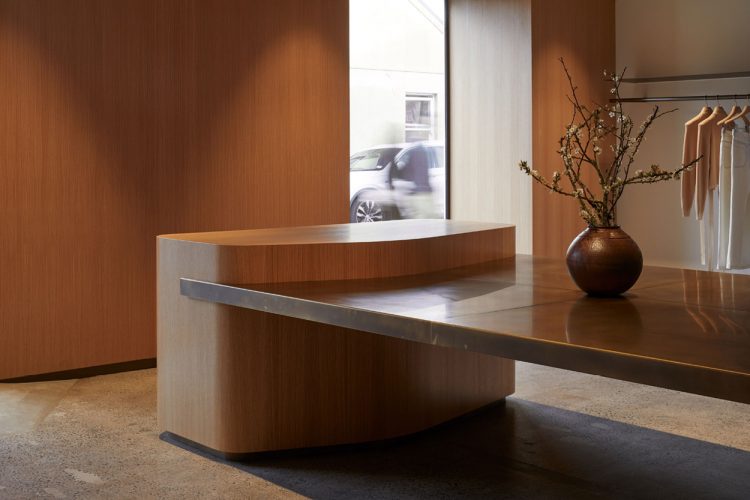 I'm really proud to be working on circularity within Kowtow — it makes so much sense. As designers, we are accountable for the life of our product, so having the ability to take it back and repair it or put it back into a circular company ensures it does not end up in landfill.
I'd love to learn how to relax, but I'm not sure if it suits me.
The hiccups are all solvable and only make things stronger and better.
As a species we need clothing, however there just seems to be way too much choice in the world. I feel confident that making a natural and circular product is the way forward and it's what makes me want to continue to get up and go to work. I think synthetics have no place on the planet anymore so providing an alternative is an important mission.
The motto I live by is "trip, stumble, fall, then get up again."
COVID has been the most significant thing I've had to overcome in business. Our stores were closed, 200 international retailers closed, we couldn't ship online orders or access the workroom and both factories were also closed. But somehow we are navigating through it with my amazing team and supportive customers. I guess this proves anything is possible in business.