Fans of the laid-back charm and excellent fare of Point Chevalier restaurant Ambler will be pleased to learn its owners have brought their assured sensibility downtown with a new addition to their hospitality offering.
Named Wander, the cafe, bistro and wine bar occupies a light-filled, high-ceilinged space in Wynyard Quarter, an ever-evolving and expanding area that owners Matt Gosset and Julien Albe are pleased to now be a part of. The 90-seat all-day eatery is the slightly more polished, cosmopolitan sister to Ambler, with its interiors echoing that of the Pt Chev neighbourhood restaurant — albeit with larger windows and extensive outdoor seating to harness the sun-drenched location.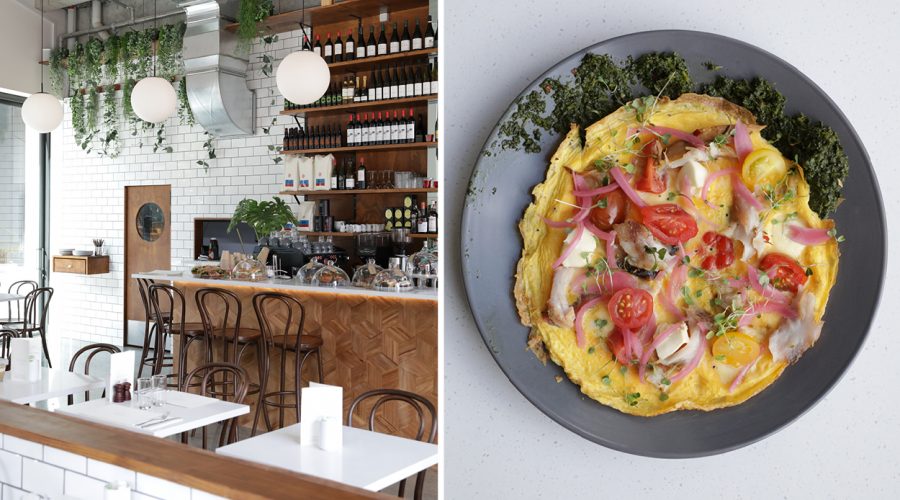 The menu, too, is familiar at first glance; however on closer inspection it has been designed by chef and co-owner Albe to encompass additions appropriate for the venue's proximity to Auckland Fish Market and the ocean.
Hinging on the restaurateurs' sought-after style of fresh, seasonal fare with a French twist, diners will find a comprehensive brunch menu available until 3pm, and a bistro menu served from 11am until late. We'd happily start any day with the smoked Trevally omelette, each bite a tasty combination of creamy eggs and bocconcini, subtly salty smoked fish, juicy tomatoes and piquant picked onions, finished with a dollop of herby freshness from the chimichurri.
The bistro menu comprises a substantial offering of main dishes, spanning the likes of oysters, 'soupe du jour' and cauliflower tabbouleh to a Wagyu beef burger, chicken cordon bleu and Hawke's Bay lamb loin. We found the lamb to be exquisitely tender, served with a creamy celeriac mash, goats cheese and sweet roasted beetroot, toasted walnuts adding a moreish crunch and a sprinkling of dukkah a hint of warm spice.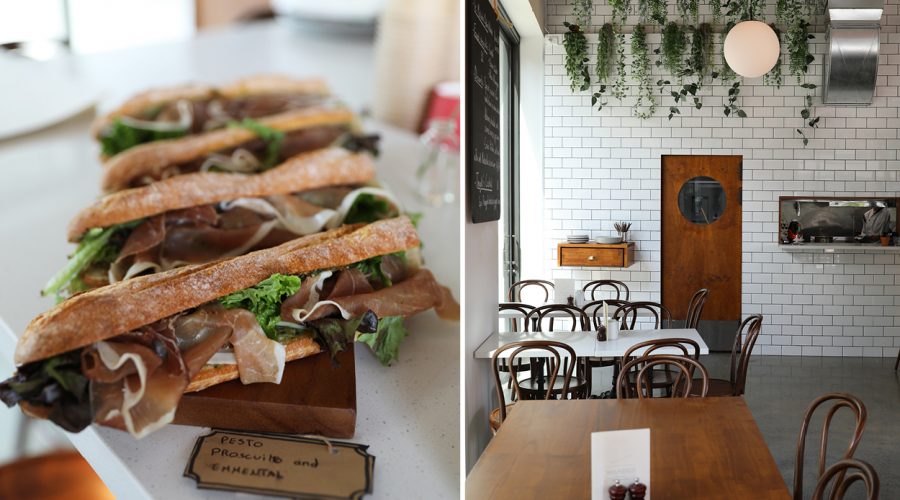 It's not all sit-down fare, with a selection of baked goods like scones (ever-popular at Ambler) brioche, croissants and muffins, as well as filled baguettes and sandwiches all on offer for those needing lunch on the go.
Dishes that go well with a wine or beer from the considered drinks list are not an afterthought, either — the seafood platter is especially impressive, arriving with a selection of South Island clams cooked in a delicious sauce, natural Te Matuku oysters, house-smoked trevally rillets, cured salmon gravlax, battered pieces of gurnard and tartare sauce.
Open seven days, and sure to be humming come the long, languid days of summer, we recommend striding purposefully into Wander next time you're in Wynyard Quarter.
Opening hours:
Monday & Tuesday: 7am — 3pm
Wednesday to Friday: 7am — 10pm
Saturday & Sunday: 8am — 10pm
Wander
2 Madden Street
Wynyard Quarter