From the first moment we came across Kate Forsythe's three dimensional art pieces, we've been enamoured with their satisfying tactility. Working under the moniker Studio Ro, the Auckland-based artist and graphic designer creates plaster pieces, handmade to order, that span the realm of both painting and sculpture. With an emphasis on light play and organic forms, and an impressive sense of scale, the carved curves create intriguing shadows without the use of paint. Here, Forsythe shares a little more behind her process.
Can you tell me a bit about your background prior to starting your Studio Ro practice?
I've been painting and drawing for as long as I can remember. After graduating with a degree in fine arts, I started as a graphic designer and have continued for the past seven years. I started to miss the tactility and experimentation of the fine art process, leading me to start Studio Ro while maintaining my career in design.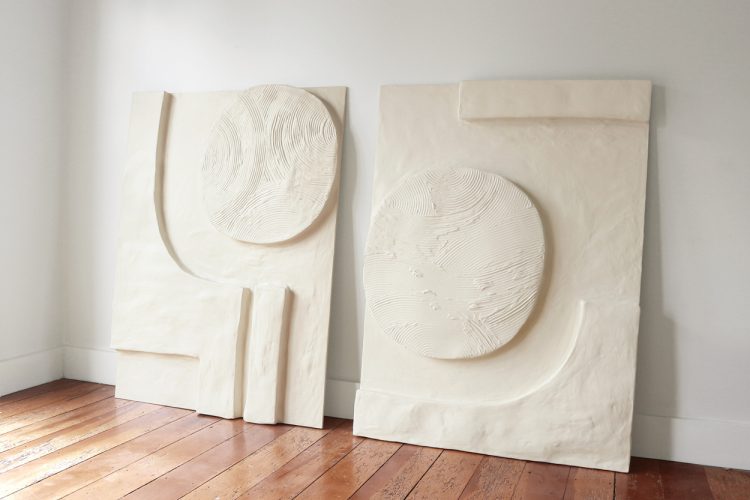 When and how did you get into the sculptures that you make now?
The idea behind Studio Ro started about two years ago but it has taken me a while to feel confident enough to start. I had to learn to trust that people would love my pieces as much as I love creating them. I believe we all should be constantly growing and evolving as individuals and Studio Ro evolved from my need to escape from the surrounding chaos. It's become my way of slowing down my immediate environment, creating a sense of peace and balance.
How would you describe your work?
An exploration into the boundaries between painting and sculpture. My work seeks to find beauty in imperfection and simplicity though organic, considered forms and textures that play with the qualities of light and the absence of it.
What is the process for creating one of your pieces?
It's a fluid process, full of hours of experimentation. Each piece is one of a kind, with its own imperfect textures and markings. The process is slow and methodical, layering each shape with plaster — continuously moulding, sanding and painting until I am happy with its final form.
How long does it take you to make each one of your pieces?
Each of my pieces is made to order and takes 6—8 weeks to create.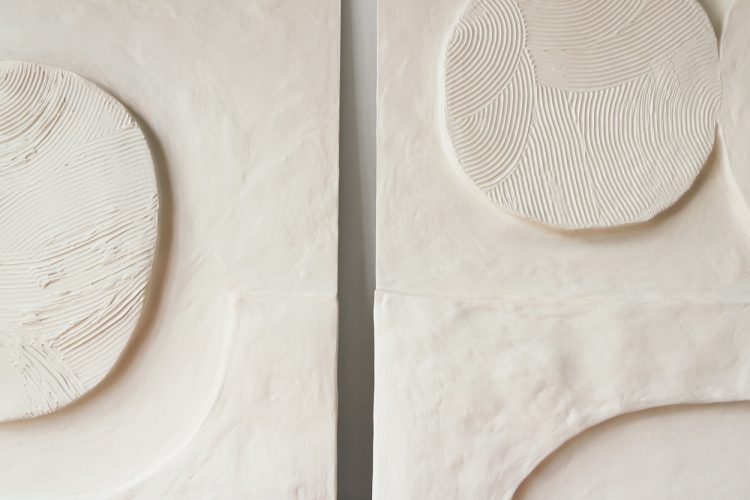 What do you enjoy about it?
The simplicity. In a world full of complications, I wanted to create something inherently simple that instils a sense of stillness and calm. We all have a tendency to add more, but I wanted to be able to remove almost everything and let the minimalism of the final form speak for itself.
The large scale of your artworks is impressive. Is their size a purposeful design choice?
Yes, as they are minimal pieces the forms and textures feel almost enveloping at a large scale, creating an elevated sense of stillness.
What are some of your key influences?
I am continuously influenced by technique, materials and textures. When I explore other artists and their practices, I am inspired by their processes and how they complement the final outcomes. The way I have come to develop texture is based on the gestural movements of Picasso's 1949 light drawings. I try to look beyond art at face value.
And who or what inspires you in general?
I find it hard to pinpoint where my inspiration comes from. I explore everything from photography and design to sculptures and paintings, even psychology and everyday experiences can influence me in some way.

What are some aesthetic or design qualities that you value?
Experimentation, simplicity and imperfection.