Having to forgo certain luxuries that might prove impractical when confronted with children can be a bitter pill to swallow. Of course, there are situations in which the ideas of family life and luxury simply cannot co-exist. You wouldn't, for example, wear a rotation of fine silk shirts when nursing a newborn; or put a cream daybed in a toddler's room. But in this Sydney home, the architects at Fox Johnson and designers at Alwill Interiors set out to strike the right balance for clients who had kids and pets but who also wanted their living spaces to feel sumptuous and sophisticated.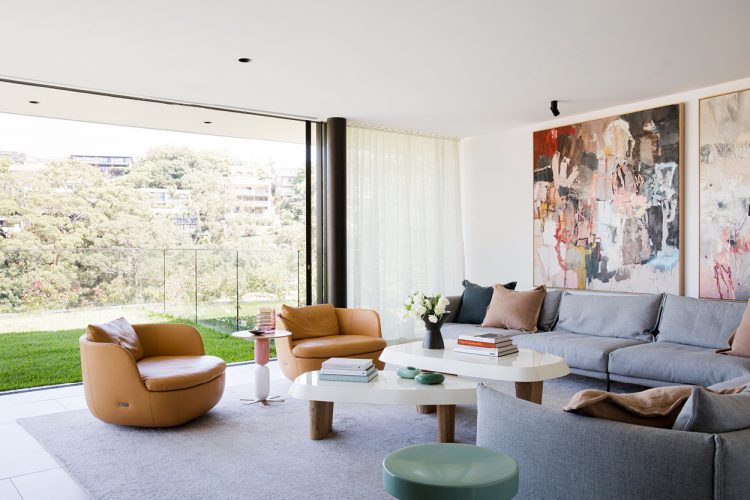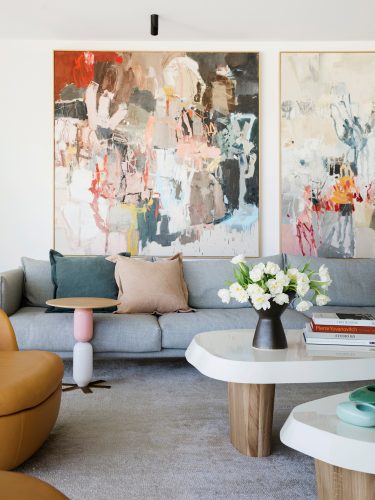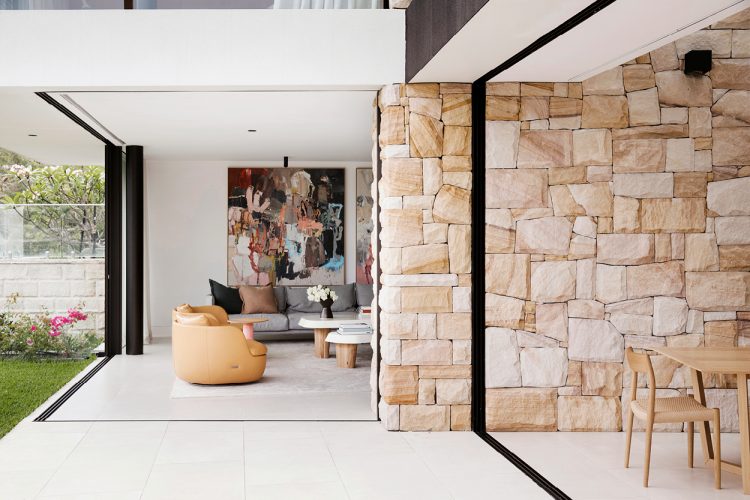 Taking a grounded approach to glamour, the team at Alwill started with a pared-back base palette, over which they laid a cocktail of textures — sandstone, timber, bronze and marble — before adding pops of colour through artworks and carefully considered furnishings. They worked with quality materials that felt high-end but that also proved sturdy and durable when facing the demands of a young family.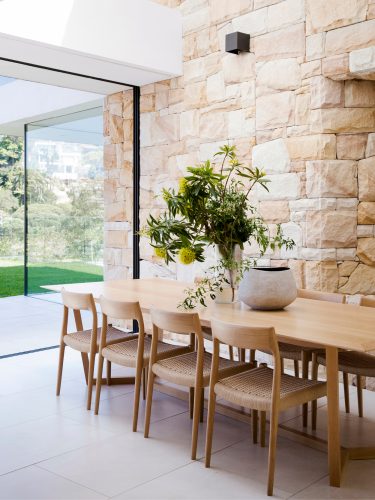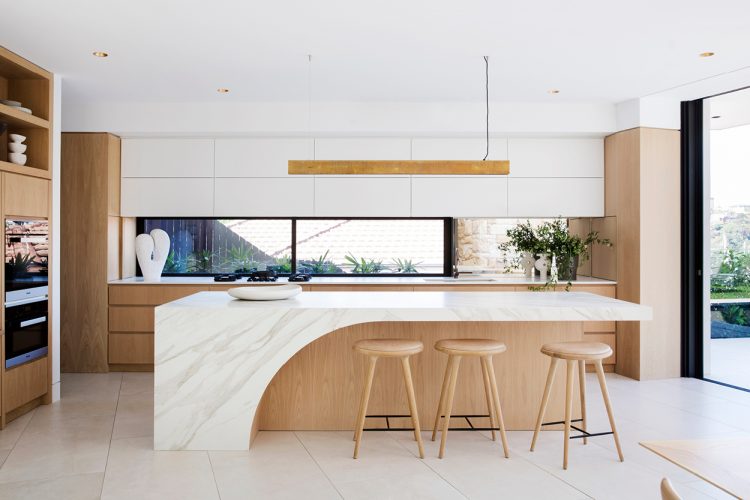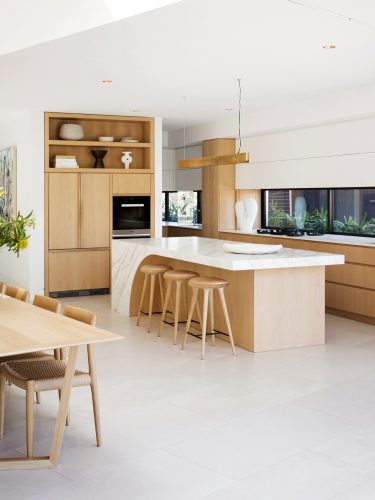 One of the most appealing aspects of this home is the space it affords its occupants. The layout comprises a clear division of zones, meaning that when one member of the family needs some time to themselves, they can find it in a quiet, upstairs bedroom, or on either side of the sandstone wall that divides the living room from the dining room and kitchen. And with plenty of windows that look over Mosman Bay, there is an inherent connection between the house and its sprawling, natural surrounds.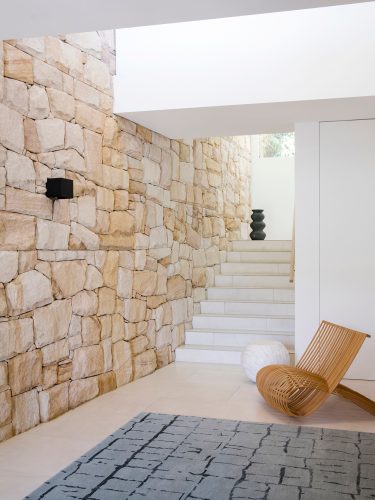 From the entranceway — designed as a kind of gallery — to the kitchen, with its spectacularly-curved Calacatta marble and oak island, to the living room, where an airy feeling is achieved by sliding cavity doors that open to a terrace, and the furniture is modern but not overly 'trendy,' the finished effect of this home proves how a considered application of materials and a meticulous attention to detail can cultivate a family-friendly atmosphere while still affording the adults some creature comforts. This is particularly true in the home's hidden wine cellar, where the collection is stored in a perfectly-appointed, terracotta-tiled room.