Taking this year's challenges in their stride as a chance to recalibrate, the team behind Viaduct Yacht Club has today relaunched the eatery as a vibrant Italian Trattoria. Known henceforth as VYC Trattoria Moderna, the offering will centre on the trattoria style of eating, which owner Rebecca Bradley describes as laid back, comprising generous portions and with plenty of delicious fresh pasta.
"We're really focusing on delivering memorable and authentic Italian food and wine experiences," says Bradley.
With Tuscany-born Camillo Bisaccioni at the helm in the head chef role, the kitchen team has been busy creating an enticing Tuscan spring menu, with several recipes having been passed down through generations of the three Italian chefs' families.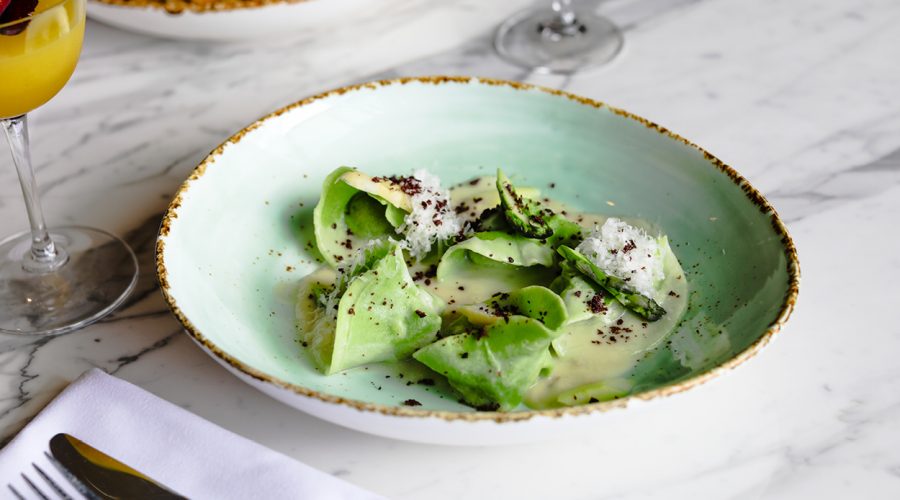 While the selection is very comprehensive, fresh pasta is a highlight, handmade daily at the pasta-making station visible to diners from the restaurant floor. There are several iterations of the good stuff; golden ribbons of tagliatelle are heaving with a slow-cooked beef ragu, while delicate parcels of rabbit tortelli are served with a white sauce and asparagus.
It's not all pasta (not that we'd complain) — a 'secondi' section includes the likes of First Light boneless Wagyu beef short rib in a rich chianti sauce, and squid stuffed with prawn, swiss chard and sundried tomatoes. Each secondi dish is served with mashed potato and broccolini, and the selection of sides spans comforting — more mashed potato, this time with chicken gravy — and light — green salad with grana padano cheese (similar to parmesan) and a lemon and anchovy dressing.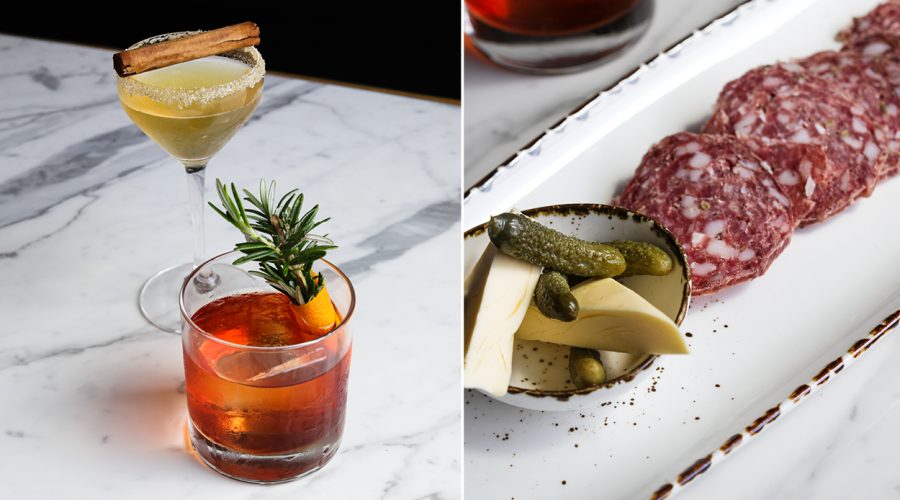 Every Friday, says Bradley, VYC will be getting into the true Italian spirit of things and celebrating aperitivo hour with cocktails and small bites, and the eatery also has an off-venue licence meaning they will be offering an evolving selection of Italian food and wine products to take home. This includes fresh pasta kits to cook at home, which Bradley says went well for them during lockdown.
To celebrate the re-launch of VYC, you could be in to win a pasta-making class for yourself and nine friends. This authentic affair includes a hands-on pasta tutorial under the guidance of VYC's Italian kitchen team, followed by a sit-down dining experience for you and your guests. Terms and conditions apply. All guests must be 18 years or older. Dates are subject to VYC availability. Experience must be redeemed by 1st December 2020.
This giveaway is now closed.
VYC Trattoria Moderna
Cnr Market Place & Customs Street West,
Auckland