Like grief, romances and milk in the fridge, our emotions in lockdown are going through stages. For many of us the whole process started with the fear of holding onto jobs, the health of loved ones and whether there was time to instal a bidet before toilet paper supplies were flushed away.
Then we rode the swinging pendulum into a place of calm (well those of us not home-schooling), finding liberation in spending the waking hours wearing pyjamas, devouring entire Netflix box sets and turning our kitchens into full-time bakeries, churning through the cycle of hot cross buns, Anzac biscuits and chocolate cupcakes for breakfast.
Now, even as restrictions have lightened and we can finally trade our oven mitts for takeaway menus, many of us are facing renewed anxiety and fresh feelings of frustrations. The novelty of Zoom cocktail parties has worn off (although the popularity of cocktails remains) and the feeling of isolations weighs you down more than your makeshift dumbbells gathering dust in the corner.
"The initial phases of the pandemic led to fear and panic, evidenced by the mass panic buying and spreading of fearful messages," says Professor Jayashri Kulkarni from the Monash Alfred Psychiatry Centre. "While the initial fear has mostly subsided, people can expect to feel myriad emotions as we progress through the remainder of our time in self-isolation."
Here's the dos and don'ts of getting through the danger zone.
Getting Hairy
If you're feeling emotionally stable, mix things up like Armie Hammer, Karlie Kloss and Pink by cutting your own hair or changing the colour. According to Pinterest searches for "home haircut" are up by 417 percent, and "how to strip hair color naturally" by 156 percent.
Changing your hair is a way of showing that things are changing in your life, even if you're still living in lockdown.
Be warned, as anyone who has experienced the enthusiasm of an apprentice hairdresser or watched Fleabag Season 2 knows, a bad haircut or colour job can be right up there with catching a cold. Do your research, stay within your limitations and do not attempt this after a Zoom cocktail meeting.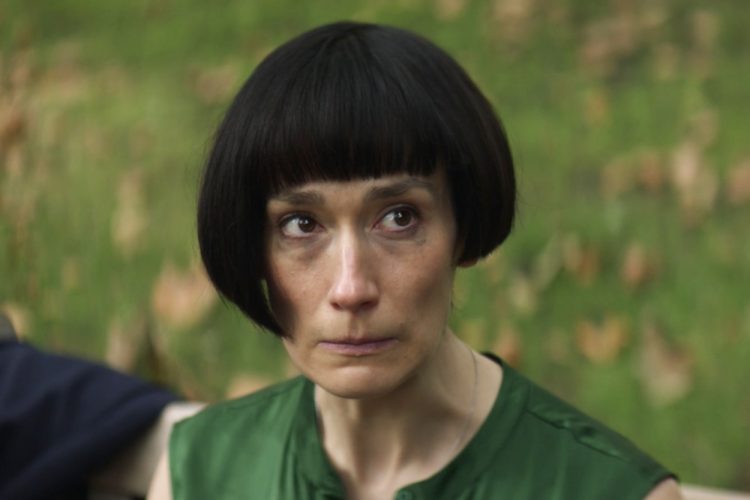 When it comes to peroxide, watch 20 tutorials and then watch another 20. You might think you will end up looking like Charlize Theron but there's a high probability that you will emerge the colour of Joe Exotic's mullet.
Write It Down
If journaling makes you think about 13-year-old girls with padlocks on their diaries to shield their private thoughts on Shawn Mendes and Camila Cabello, think again. Writing down how you are feeling during this crisis can help with your mental health and reduce anxiety.
"Since quarantine has affected millions of people across the world, we feel it's important to identify effective interventions to improve mental well-being," says Dr Warren Mansell front he University of Manchester. "Studies have shown that expressive writing – a form of 'journaling' – has a modest effect on improving mental health."
So start scrawling. The chances are there's a lot more action going on inside your head than in the pages of Pride and Prejudice. Let it out.
Work From Home Fatigue is real
Many people have discovered that working from home can lead to a lack of routine, where the laptop remains open at all hours and the working day stretches longer into the evening than usual. You might not hear it from your boss but listen to us when we say stop being so hard on yourself.
Feeling increased stress at this time is natural, with a 2017 UN survey showing that remote workers are more likely to experience greater anxiety.
Try to create a structure around your working day and pepper mini-breaks around it. You might feel that it's wrong to be indulging in a Succession marathon at 6.30pm instead of scanning your emails but relaxation is important.
Also try to stay in touch with work colleagues beyond important Zoom meetings. We are social creatures and basic interactions, like checking in on how they're feeling is more important than ever.
Drink responsibly
Some studies are already showing that Kiwis are drinking less during lockdown than usual, so this might be falling on deaf ears, rather than passed out ones. A glass of alcohol can be a great way of relaxing with friends online, celebrating the end of the week and accompanying your meal but look out for warning signs if your intake is increasing. Alcohol should not be your way of coping with the lockdown
"With routines out of the window, we might well find ourselves reaching for a drink more often," says Dr. Aiysha Malik, an officer in the WHO's Department of Mental Health and Substance Abuse.
So let quarantinis remain a fun hashtag and seek help if your happy hour is getting earlier and earlier in the day.
Remember, this too shall pass, but in the meantime feel the feels, communicate your problems and perhaps see if that mullet hairstyle really suits you.