During lockdown we've baked bread, exhausted our repertoire of pasta sauces and defrosted a lot of meat but something has been missing, the kind of joy that comes between two buns. Few things in life are as satisfying as burgers, which is why so many tastebud-challenged people queued for a grubby fast food fix on Tuesday as we entered Level 3 lockdown.
We've decided to upgrade your order with our pick of burgers, from businesses offering takeaway and pick-up, that fulfil your dreams and erase all memories of the defrost function on your microwave.
The Home Grown – Burger Burger
The burger that dreams are made of and diets are sacrificed for comes with a NZ grass-fed patty, pickles, cheese, lettuce, fried egg, bacon, beetroot, tomato jam, mustard and mayonnaise. Basically it's a lot of burger but after the weeks spent in Level 4 lockdown, you well and truly deserve this.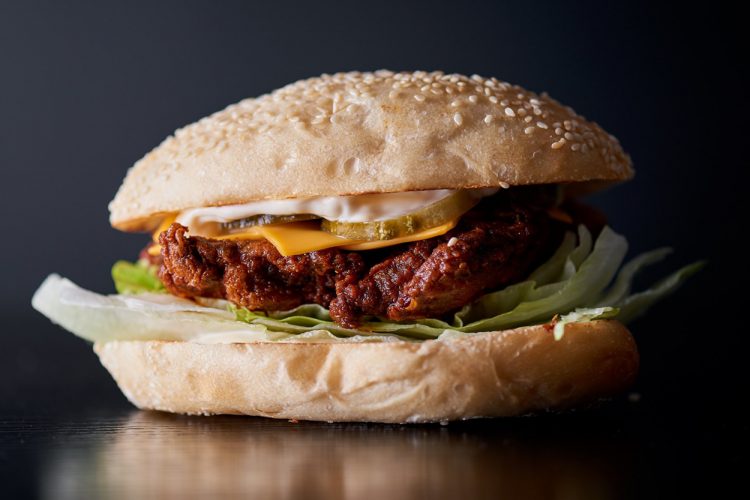 The Fried Chicken Classic – Lowbrow
Owners Kyle Street and Jordan MacDonald have a fierce reputation when it comes to a straight forward fried-chicken sando (we prefer the spicy to the hot version). With a tasty and tender chicken thigh, lettuce, McClure's pickles, American cheese and mac sauce, it's a classic ready to send you into a food coma.
Get Smashed – Bar Celeste
Those found guilty of burger cravings would be able to piece this creation together with an IdentiKit. The Smashburger is currently available for pick up from Bar Celeste, with the ground beef patty flattened on the grill to encourage some serious caramelisation. Don't worry, the rest is straight-forward with pickles, lettuce, special sauce and cheese. We suggest going all out and getting the Double Smashburger with two patties to make your order count.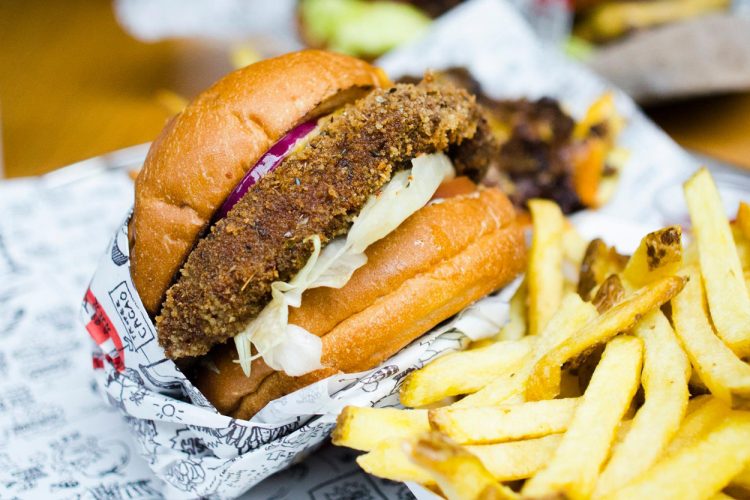 Vegetarian Indulgence – Better Burger
There is something magic about this deep-fried mushroom burger. It packs the crispy crunch of a chicken burger but the noble, superfood goodness of crumbed portobello mushrooms, with a delectable sauce.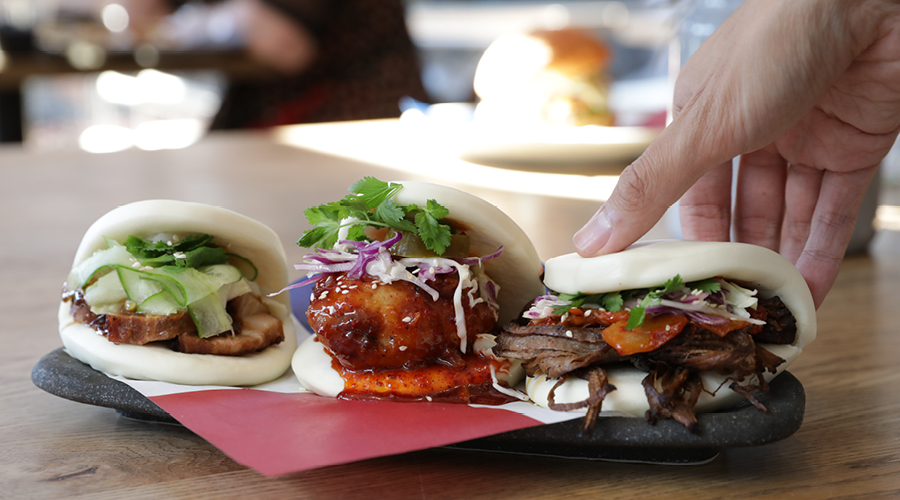 The Almost Burger – Simon & Lee
OK, it's not a burger, strictly speaking but the tender braised beef brisket with crunchy slaw wrapped in a juicy bao makes the Bulgogi Beef Bao a welcome Asian-inspired cousin from Simon & Lee. We recommend gunning for the bao trifecta and ordering the chicken and pork belly options too.
Something Fishy – Market Galley
Thankfully the summer favourite Hapuka Burger is stretching into autumn, with its satisfying slab of grilled fish slathered in avocado, with the refreshing crunch of fennel and watercress and spicy sauce for some kick. Catch of the day.