Most Mondays start with the best of intentions. After some exercise you're going to enjoy a healthy breakfast before conquering all of the work tasks that kept you awake Sunday night and log off from your computer in time to appreciate the sunset. Despite these noble thoughts, by Wednesday you usually find yourself living off black coffee with 75 tabs open on your desktop, scrolling Instagram on your phone to relieve the stress and counting trips to the bathroom as exercise. To help your mental wellbeing we have unearthed the apps that will make you more productive and tackle tasks efficiently. No coffee required.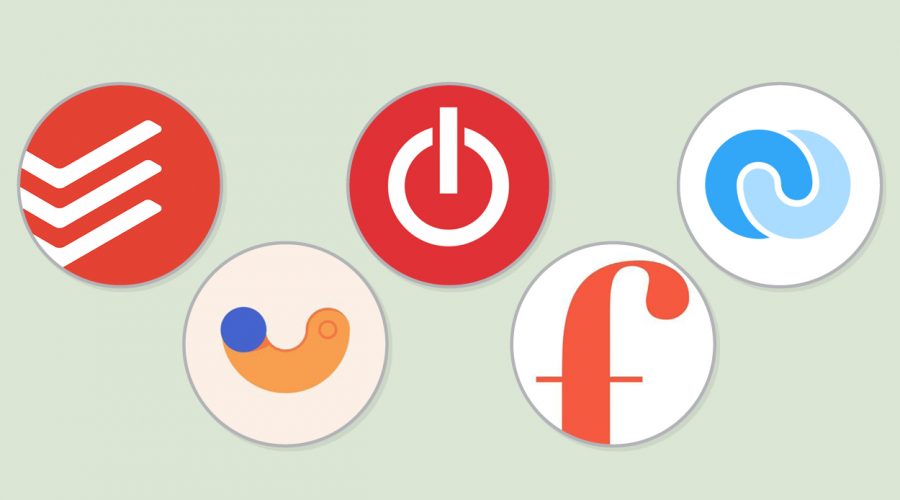 Todoist
The easy-to-use interface makes this project tracker one of the most popular productivity apps on the market. Your Monday morning to do list will be organised into projects, complete with customisable labels, that allow you to set reminders, due dates and priority levels. Collaborate with co-workers by handballing projects to them and connect to Gmail, Trello and Alexa for even greater efficiency. If list-making helps you deal with anxiety, you've just met your new best friend.
Flipd
So you need some tough love to get you to keep your head down working, instead of trawling the latest memes and messages from your group chat? With Flipd you nominate a set time to unplug from your phone and focus on the job at hand, Set "Full Lock" and you're kept away from your phone distractions. Even if you turn your phone on and off again for a social media fix, it won't work. There's also a white noise function that lets you block out distracting sounds.
Toggl
Think of this Cloud-based app as a productivity expert leaning over your shoulder throughout the day. This time tracking app registers how many minutes and hours you spend on specific tasks, analyses your habits and makes suggestions on how you can improve your workflow. It's perfect for freelancers who want clear reports on their time devoted to a job, allowing them to invoice correctly. Kerching!
[email protected]
This is an instrumental music app designed to create the perfect aural background to increase your productivity at the keyboard. The music has been composed to keep your brain active rather than encouraging you to get out of your chair for impromptu dance breaks to Cardi B. There are more than 50 channels of music on this subscription service to get you into your 'flow state'.
Flow
If you're a visual person who is finding it difficult to abandon their classic Moleskine notebook and pen, this app may just convert you to online organisation. This notebook app, from Moleskine, features is perfect for the digital doodler with customisable tools that allow you to select pens, markers, pencils and colours. The 'paper' is an endless scroll allowing your stream of conscious creativity to take hold, while the eraser function is intuitive enough to keep your creations looking cool. It's now wonder that this app picked up the Apple Design Award in 2019.