We Aucklanders love our Thai food. Tāmaki Makaurau has no shortage of Thai restaurants, ranging from old-school authentic to contemporary fusion — and we couldn't be more thankful for the delicious conundrum that occurs when we have to choose between them. While you may have an undying loyalty to your neighbourhood joint, we've taken the liberty to round-up the restaurants we rate, no offence to your local intended. Fire up your tastebuds, this is our guide to the best Thai restaurants in town.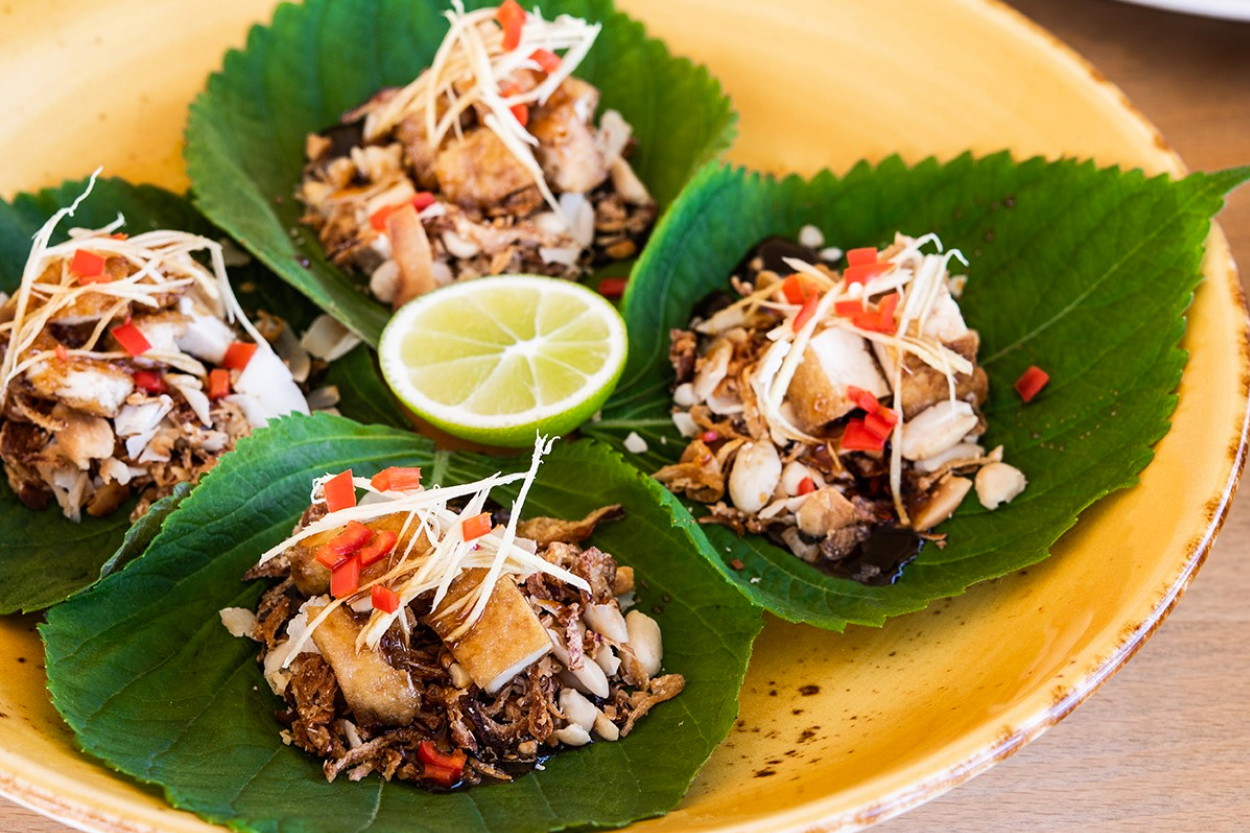 Saan
Arguably the chicest Thai restaurant around, Saan's award-winning Cheshire Architects interior is easily matched by its unique menu, inspired by the northern Lanna and Isaan regions of Thailand. The Miang Kham (a one-bite wrap starring aromatic perilla leaf) is a must-try, as are the tempting curries — which range from green curry with duck to yellow curry with soft shell crab. 
Thai House
It's fair to say family-run Thai House has reached stalwart status on the Ponsonby strip, having dished up reliable Thai fare since 1993. The flavours are big and the staff are welcoming, plus it has the added allure of being BYO. Any one of the sizzling garlic dishes is sure to make a delicious impression, while the addition of wood ear mushrooms to the vegetarian pad Thai makes for a particularly delightful bite.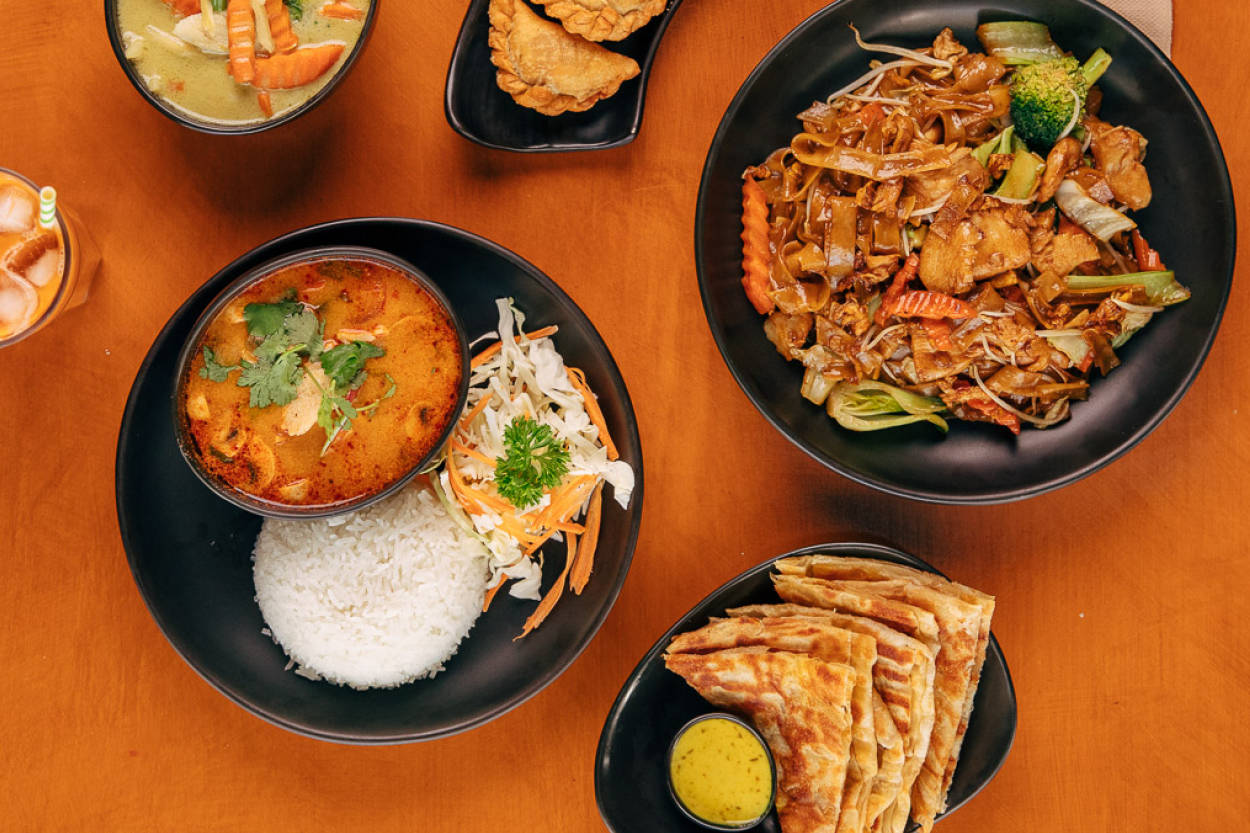 Aroy Express
When you need your Thai fix stat, scurry on over to Aroy Express in Commercial Bay. The refined takeaway menu, which is thoughtfully dished up in compostable containers, spans selected entrees like roti and curry puffs, through to curries and soups, chicken and cashew nuts, black pepper beef and vegetarian red curry. The Aroy empire stretches from Wellington to Auckland, so it's safe to say they know a thing or two about serving up a good Thai feed.
Khu Khu
An intimate 20-seater restaurant that also happens to be entirely vegan, Khu Khu's succinct menu celebrates the best of Thai cuisine, sans meat. Clever and concise, the menu is familiar yet exciting, offering new twists on old favourites (the 'duck' drunken noodles are non-negotiable). Vegan or not, this cosy spot will satisfy your Thai craving in a deliciously different way.
Kiss Kiss
You can't miss Kiss Kiss — the Balmoral eatery is bathed in neon light that lures in hungry punters like moths to a flame. The menu covers the likes of buns (filled with pork belly, lemongrass fried chicken or tofu), sharing plates such as som tum salad and whole deep-fried snapper, noodles and rice dishes, so best gather a group and sample a little bit of everything. Be sure to leave room for dessert — the mango and sticky rice is a must.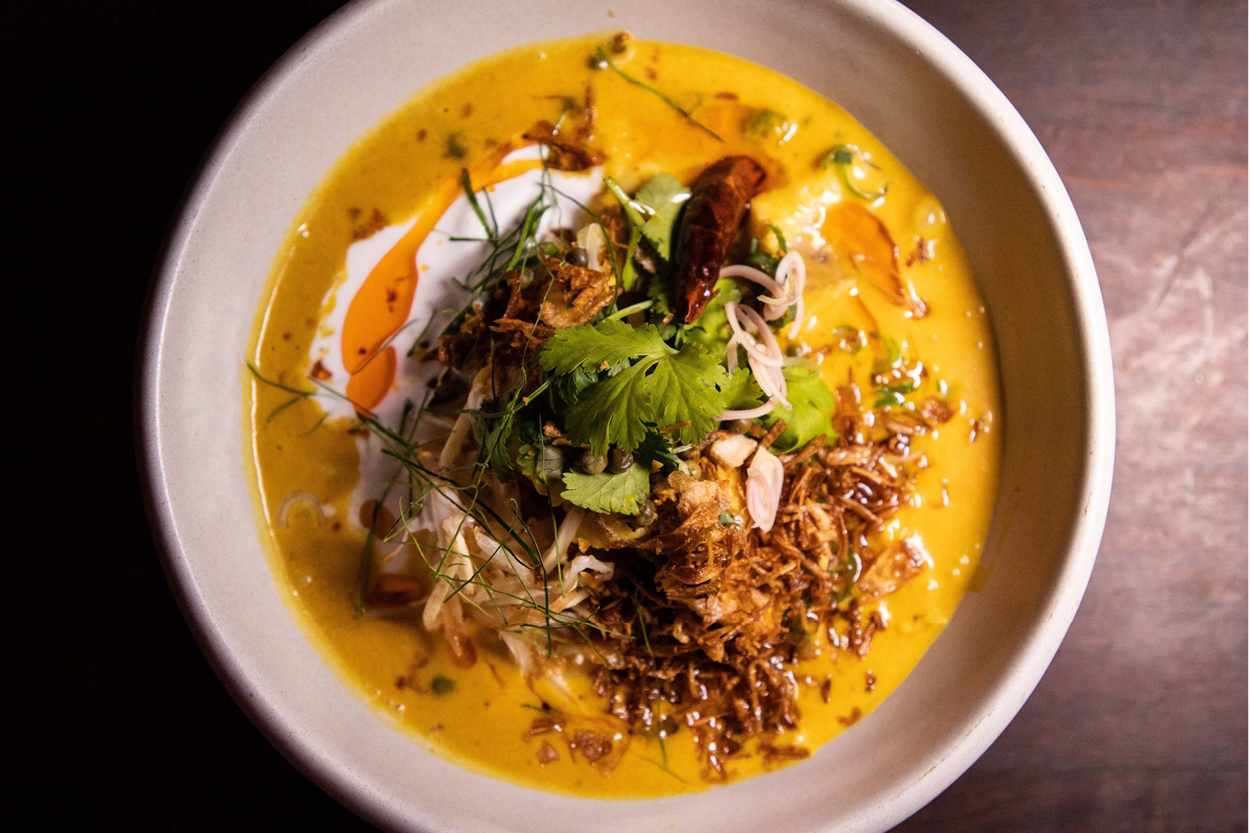 GoGo Daddy Thai Canteen
From the minds behind the perennially popular Blue Breeze Inn, Ponsonby Central's GoGo Daddy takes the same winning fusion formula and applies it to Thai street food. From favourites like chicken larb and green papaya salad, to elevated takes like its trademark duck fried rice and tom yum noodles, the menu hits all the sweet, hot, salty and sour marks we crave. Pair with an enticing tropical cocktail and you're in for a treat.
Ginger
Located at the Upland Road end of Remuera Road, Ginger has cultivated quite the cult following. A sleek interior complements a menu that proudly delivers real, authentic Thai food in a contemporary way. The greatest hits (stir-fries, soups, curries and salads) are made using sauces and pastes that have been hand-crafted by its chefs — it's a thoughtful touch that radiates throughout the entire restaurant.
Po' Brothers
Come for the atmosphere, stay for the food. Po' Brothers is perfectly formulated to facilitate an excellent night out, with its prime position on Ponsonby Road, BYO offering and ability to cater for larger groups or smaller gatherings. Be as adventurous (there's a Thai-level hot section) or as predictable (the pad Thai and char kuey teow are as delicious as they come) as you please.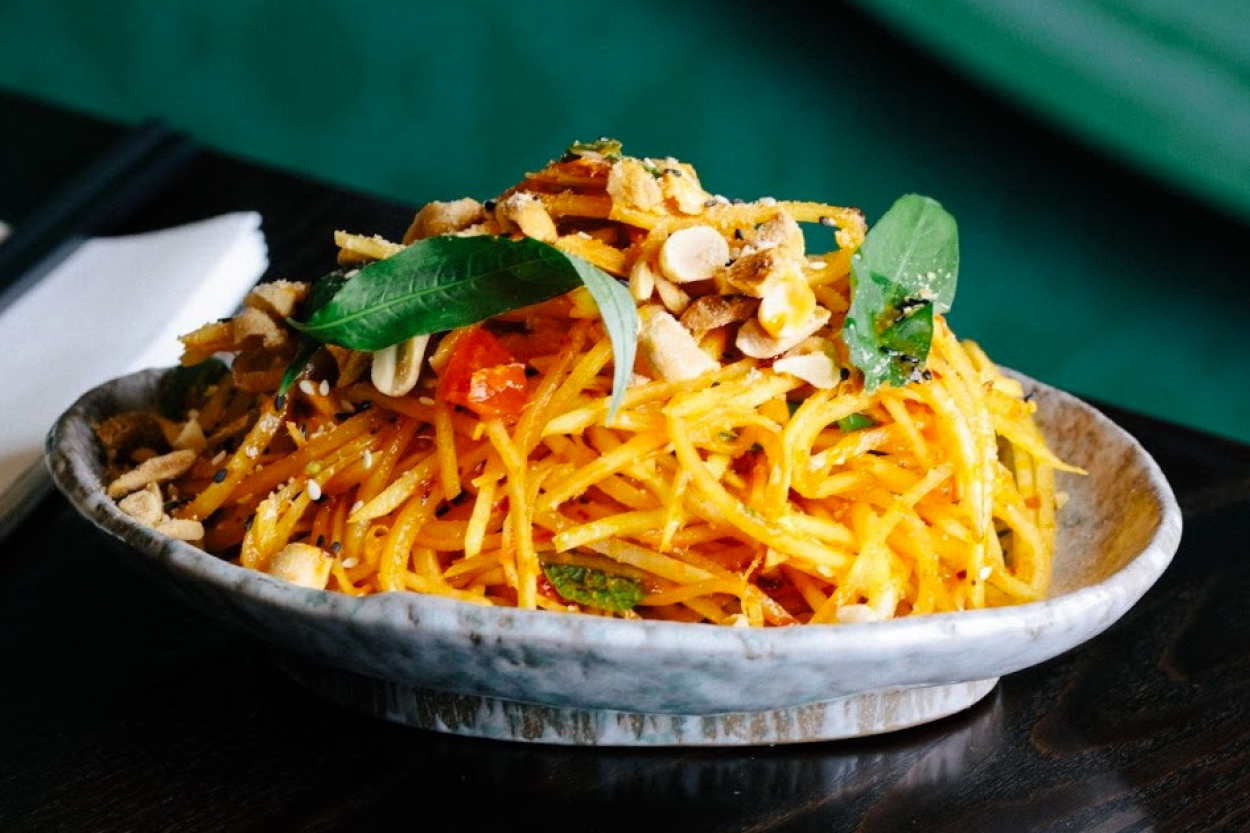 White + Wong's
While not strictly a Thai-centric eatery, White + Wong's has built its reputation around doing Asian fusion fare very well, and its Thai-inspired dishes are no exception. From tender Thai beef salad to fragrant tom yum soup, tantalising green papaya salad and moreish pad Thai, White + Wong's covers all your bases for a family-friendly meal with harbour views at its Viaduct location to boot.
Soho Kitchen
Shore-side, Soho Kitchen has been top of our list for Thai since it opened in 2019. Located in the Goodside precinct at Smales Farm, Soho Kitchen champions classic Thai flavours with rave-worthy curries and king-prawn ladened pad Thai alongside enticing riffs like lemongrass snapper rolls and basil battered cauliflower. The cocktails are like no other in town — think pandan margarita, lemongrass mojito and Mekhong whiskey sour.
@Bangkok
Kingsland locals love @Bangkok, and it's easy to see why. The humble neighbourhood joint is both a dine-in and takeaway favourite. We recommend the massaman curry with plenty of ugly puffy roti for soaking up the rich coconut sauce. The housemade peanut satay is also addictive, prepare to order extra.