Meet Ponsonby's newest addition, Khu Khu — an inviting and intimate 20-seater Thai restaurant. It happens to be entirely vegan, but somehow that pales into insignificance given that Khu Khu is home to some of the most delicious Thai fare that we've had in a while. At this eatery it's the food, more than the food category, that deserves the fanfare.

Michael Khuwattanasenee was inspired to open an all-vegan restaurant following the obstacles he faced during his 30-Day Vegan Challenge. He found himself struggling to find plant-based options when dining out, particularly in Asian eateries given their proclivity for not just meat, but also subtle animal-based ingredients like fish and oyster sauces. Khuwattanasenee, who is Thai himself, decided to take matters into his own hands. He assembled a team of Thai chefs who share his dietary values and together, they have come up with food that mimics unique Asian flavours, yet is made with straightforward, fresh, vegan ingredients.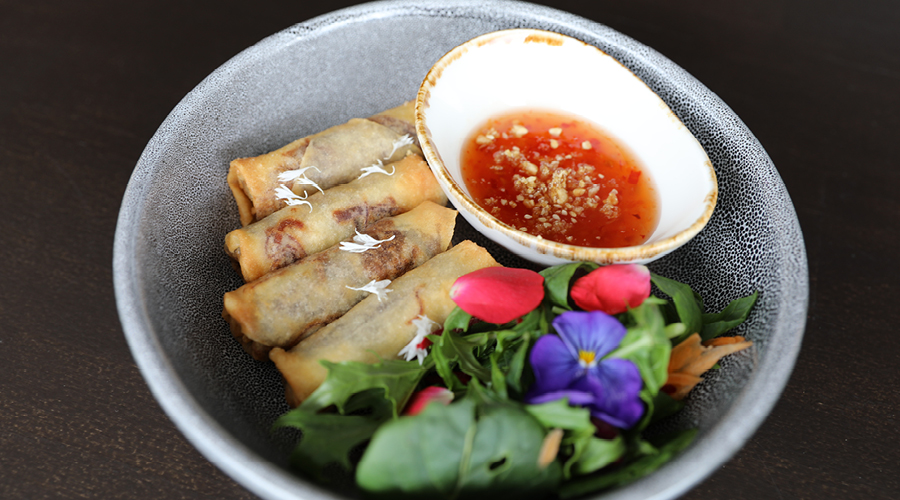 Khu Khu's menu is short and succinct. Khuwattanasenee believes in the aphorism 'quality over quantity', exemplified in the near-perfect execution of each dish. Every plate that emerged from the kitchen had us beyond impressed. The deep-fried kumara spring rolls were filled with glass noodles and purple kumara which, despite our initial reservations about a tuber-filled spring morsel, added a hearty kicker to them. An absolute delight. However, the entree highlight for us was the crispy sliced daikon — incredibly crispy vegetable fritters, similar to a hash brown, and served with a side of tangy tamarind sauce.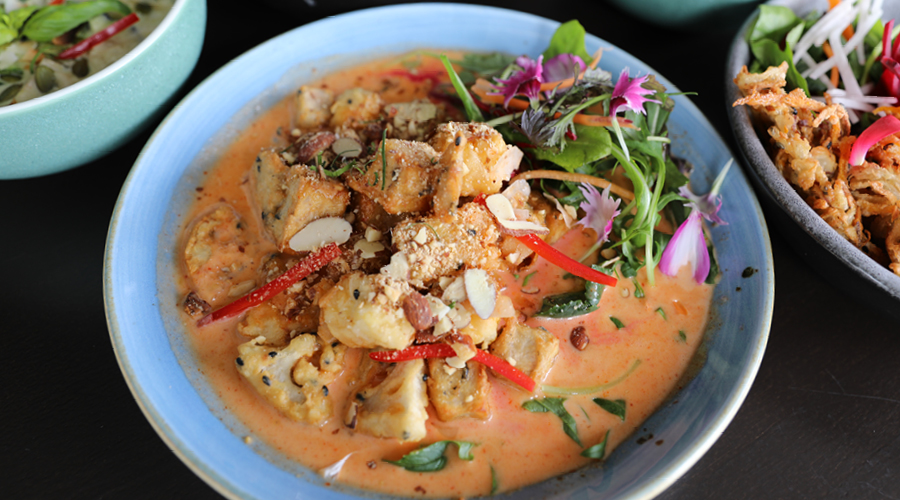 According to Khuwattanasenee, the main dishes such as the curries and noodles, presented the greatest challenge when curating the menu. Replacing meat with only tofu lacked some element of excitement for him, so the chefs spent months of trial and error to come up with a variety of tasty alternatives. Their hard work has paid off if the Pad Thai and our favourite, the Panang curry, are anything to go by. Tempeh in the pad Thai imbued this bowl of noodles with a nutritious, strong, nutty richness. It was also loaded with umami. Meanwhile, the potato base of the Panang curry had some crispy fried tofu and deep-fried lotus root added in, all of which satisfied and satiated the taste sensors.

Another firm favourite was the Thai green papaya salad — bright with living green freshness and a lively crunch that was elevated by a generous sprinkle of cashew nuts. The bursting cherry tomatoes added a brightness to the dish. In fact, colour seemed to be a recurring motif in each of the dishes we tried. Khu Khu's menu is built around this strong and vibrant energy of fresh, colourful ingredients, designed to be as exciting to the eye as they are to the tastebuds.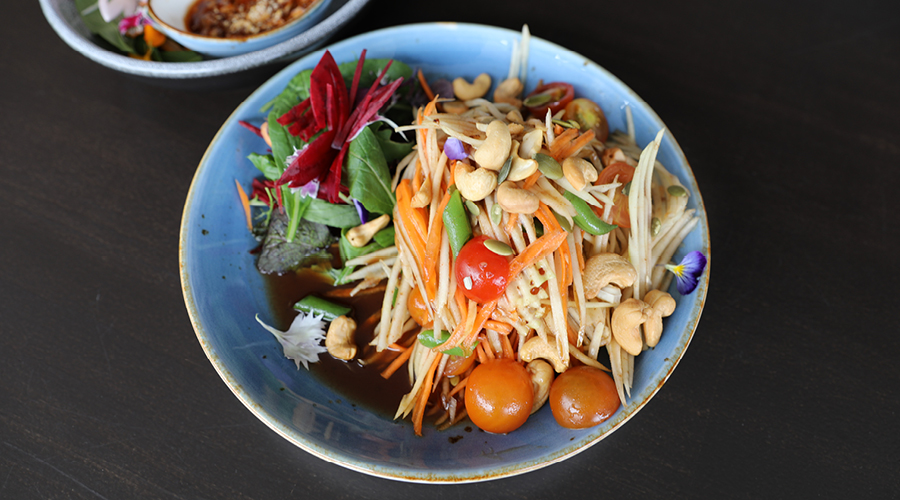 Throughout January, Khu Khu is adding in lunch hours, opening its doors from 12pm until 2pm, while continuing its regular dinner services. With just under two months since first opening, Khu Khu is already sought after by Aucklanders with a vegan palate. And beyond its sensational veganism, we predict that it's well on its way to being the talk of the town for the high standard and presentation of its fine culinary offerings.
Opening hours:
Tuesday — Sunday: 5pm until 9pm

Khu Khu Eatery
171A Ponsonby Road,
Ponsonby