Remuera is a suburb often summed up with a single qualifier — leafy. But look past its long-held suppositions, and you will find an exciting line-up of new openings as well as established eateries to enjoy. The expansive postcode is home to several hospitality clusters, from Remuera, Benson and Upland Roads to the Orakei Bay Village overlooking Hobson Bay.
With the multi-million dollar 1050 development well underway, these boutique cafés and destination dinner spots will only become more enticing in the coming months. We recommend booking your reservation now.
Special spots
Síso
Giving neighbourhood dining establishments the care and attention they deserve, seasoned restaurateur Richard Sigley and wife Paula opened the atmospheric Síso at the start of Remuera Village earlier this year. But don't let its smart-casual dress code and warm, inviting interior lull you into a false sense of communal dining — this is an elevated, experimental restaurant melding contemporary Mediterranean fare with European flair. Gareth Stewart has consulted on the menu, with seasonal highlights including taramasalata topped with smoked fish roe, octopus puttanesca and kingfish crudo with pickled chilli and crème fraíche. On the corner site formerly home to Banque, the space has the capacity to host 200, but has been intimately made-over by CTRL Space with nooks and archways so each part feels special.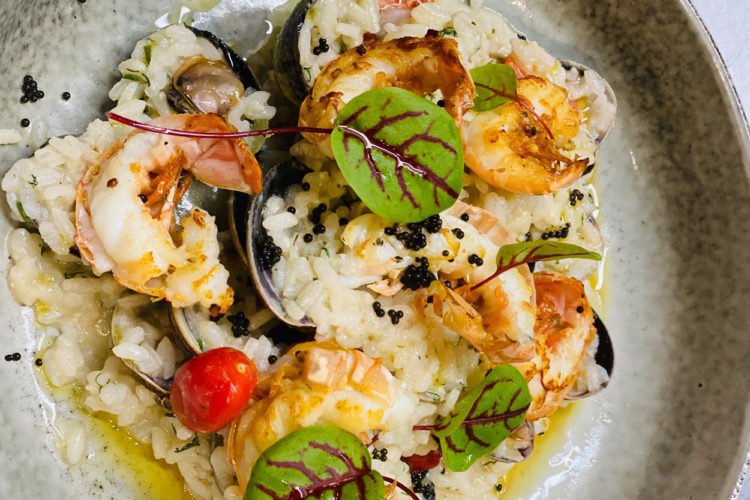 Morell Bistro & Bar
The proprietors of modern bistro Morrell, Daniel and Sarah Morini, met while working as a head chef and front of house manager of SPQR, respectively. They have brought their love of elevated hospitality and well-executed dishes to Benson Road. Inspired by the la familia and manaakitanga, they bring a sense of care and pride to each plate, be it duck confit served with celeriac purée or tuna sashimi with crispy squid ink tapioca wafers. With inventive cocktail concoctions and a long drinks list, Morrell's happy hour is one of the happiest in the suburbs.
Copia
Chef owners Ken O'Connell and Sam Sykes have combined their experience in Hatted and Michelin Star restaurants to open a restaurant dedicated to sustainable, ethical dining on home soil. Combining old-world techniques with modern cooking, they work closely with farmers, fishermen and artisan producers to bring a personal connection to their ingredients. The produce is so crisp, some even come from an on-site garden and greenhouse below Orakei Bay Village. With a menu made for sharing, you'll want to try a range of dishes — from cold-smoked, line-caught kahawai to grilled beef scotch with bone marrow crumb and cavolo nero. The drinks list focuses on organic and biodynamic New Zealand wines, as well as craft beers, gins and cocktails.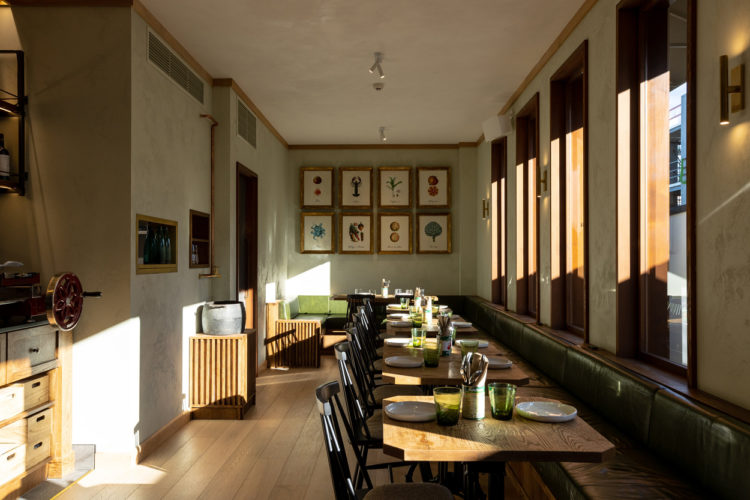 Spiga
Chef Fabrizio Napolitano grew up in his grandmothers' kitchen, in both the north and south of Italy. With a passion for artisanal products that are steeped in history and respect, Fabrizio and his wife Taryne have opened Spiga in the 1050 development to the back of the Remuera shops. Their contemporary classic starters, pizza and pasta are unsurpassable, although you should always try the seasonal specials, including truffle cod fish and squid ink pasta mille-feuille with broccoli purée and salmon roe. Pair with a wine list that will take you on a tour of some of the finest Italian wines and spirits. Currently, there are limited seats in the picturesque space, but the restaurant will be expanding next door soon.
All-Day Ambience
Remuera Local
Right in the heart of the Remuera shops, this cosy and charming bistro serves traditional breakfast and lunch, with a side of fine dining in the evening. Remuera Local's dishes combine the best of European and further afield fare, think Italian-style mushroom risotto and Moroccan lamb rump. Behind the restaurant on Clonbern Service Lane, you'll find the Local's little Laneway Bar, if you are after something more casual.
Ampersand Eatery
Situated in the Orakei Bay Village, Ampersand is an all-day eatery that continues to serve consistently delicious seasonal dishes from eggs benedict on crisp potato hash for breakfast to goat's cheese tortellini for dinner. Overlooking Hobson Bay, the atmosphere is relaxed but the service is slick, making it a go-to destination no matter the occasion. Did we mention oysters are on offer for lunch and dinner?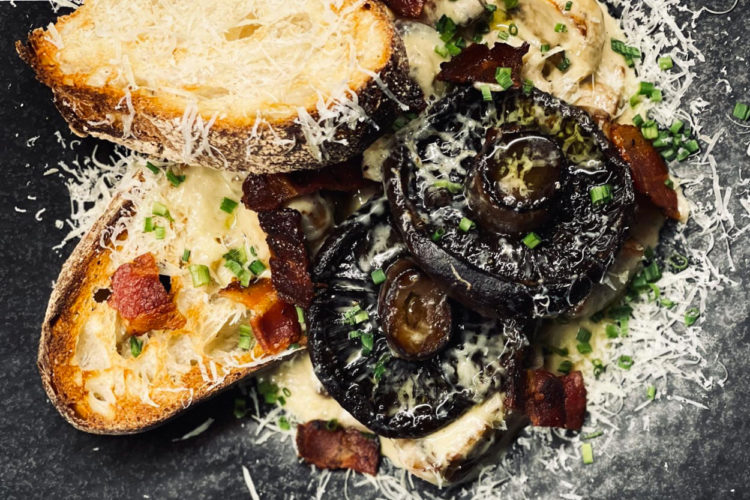 Beach Club Oyster & Kitchen
Adding to the array of atmospheric eateries at Orakei Bay Village, Beach Club is a blissful spot to catch up with friends on the water's edge. Oysters are their speciality, but the monthly menu can include a mushroom bruschetta with macadamia pesto and mashed avocado for brunch, and fish and chips with truffle powder for dinner.
Dinner winners
Ginger
The Upland Road end of Remuera Road continues a line-up of contemporary eateries. Ginger strives to serve authentic Thai food with signature dishes, such as Panang curry, as well as seasonal updates, such as sweet chilli snapper. All sauces and pastes have been hand-crafted by its award-winning chefs, in refined dishes that will have you reconsidering your assumptions of Thai food.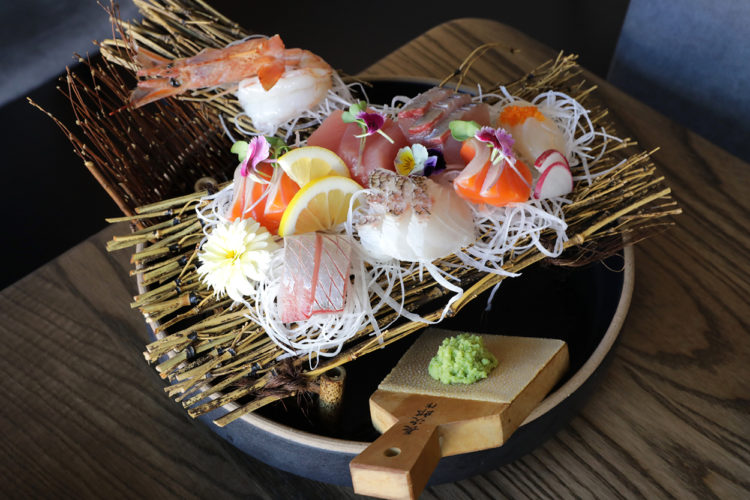 Goldfin
Goldfin serves elegantly simple Japanese fare, from shareable entrées to substantial main courses, and of course, sake. After a successful rebrand earlier this year, Goldfin is a polished restaurant that is as refined as its sashimi. Off-menu specials, such as honey-braised pork belly, are offered seasonally.
The Corner
Local haunt The Corner hums from after-work drinks to weekend roasts. The philosophy here is simple food done well, from classic platters to chicken schnitzel. From the leather booths in the front to the pared-back dining room and the private dining area and secret sunny courtyard outback, there's room for everyone. On the Corner of Remuera and Upland Road, it makes for an eclectic meeting point.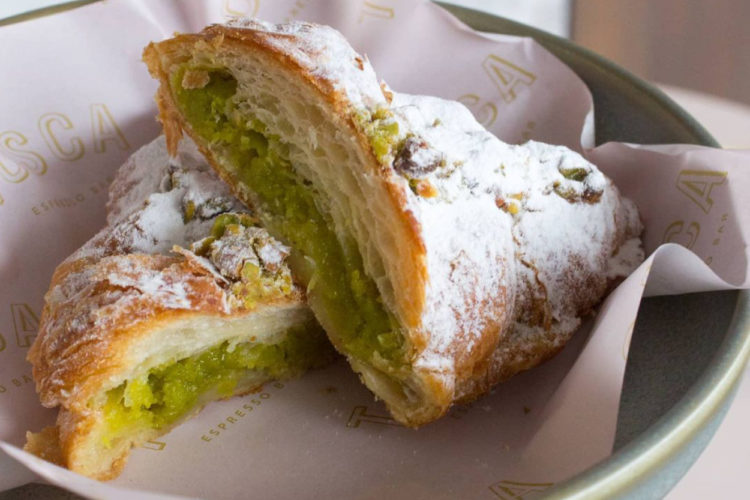 Coffee & Cafés
Tosca Espresso Bar
Between a row of Remuera Road boutiques, the pink Tosca Espresso Bar is more than a pretty face. It brews Atomic coffee beans with almost every milk option imaginable, including macadamia, as well as pouring invigorating cold-pressed juices and organic loose-leaf teas. Seating only 10 at a time, it's the perfect place for an intimate friend date as you listen to a custom playlist by Jaimie Webster Haines — or to pick up a coffee and sweet Real Rad Food treat as you're passing through.
4&20
Inspired by their travels, Deborah Chait and Andy Tse opened 4&20 to bake traditional breads on a specially designed European hearth. While the organic bakery is named after their son's favourite nursery rhyme, you won't find four and twenty blackbirds in their pies, but you will find pastries made with Belgian chocolate and Madagascar pure vanilla as well as seasonal salads and sandwiches made with fresh produce from Jack Lum's next door. These and other baked goods fly out the door.
Browns Eatery
One of the most bustling cafés in Remuera is the Browns Eatery, which has grown from its original spot next to the Browns designer fashion store to become a fully-fledged café and catering service. The line of locals doesn't lie when we try their scones, slices and quiches from the cabinet. Alongside smooth Allpress coffee, you can pick up fresh flowers from the front of the store to complete your weekend checklist.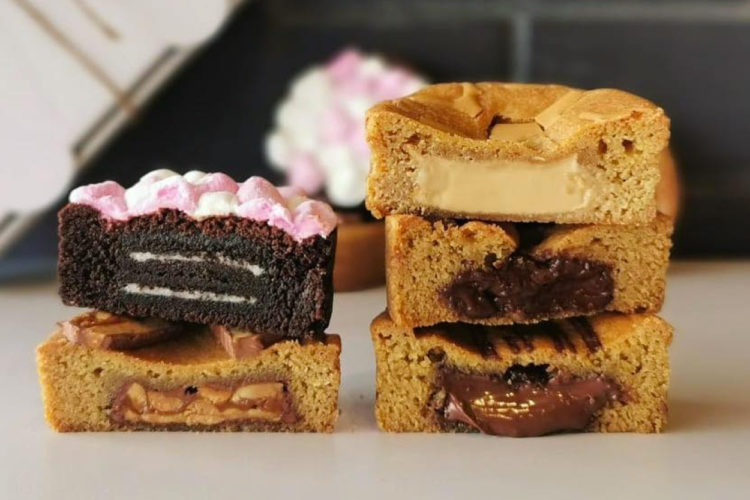 Moustache Milk & Cookie Bar
We've been followers of Moustache Milk & Cookie Bar since its young owner Deanna Yang was driving around in the sweetest food truck in town. At its permanent outpost in Orakei Bay Village, there's no shortage of well-rounded options baked with premium Dutch cocoa and plenty of delicious Whittakers chocolate. Yes, there's your classic choc chips cookies but there are also deep-dish pie cookies and layered cookie cakes.
On-the-go gourmet
Benson Road Deli
As well as being a delightful daytime café, Benson Road Deli sells premium cakes and pre-made meals from their premises. Next to the street's fashion boutiques and flower shop bouquets, a café has been operating on this corner site for as long as many of the established locals. Dubbed BRD by its patrons, this is a relaxed spot for picking up fresh cabinet food and Allpress coffee at the same time as comforting, and convenient, home-to-cook meals.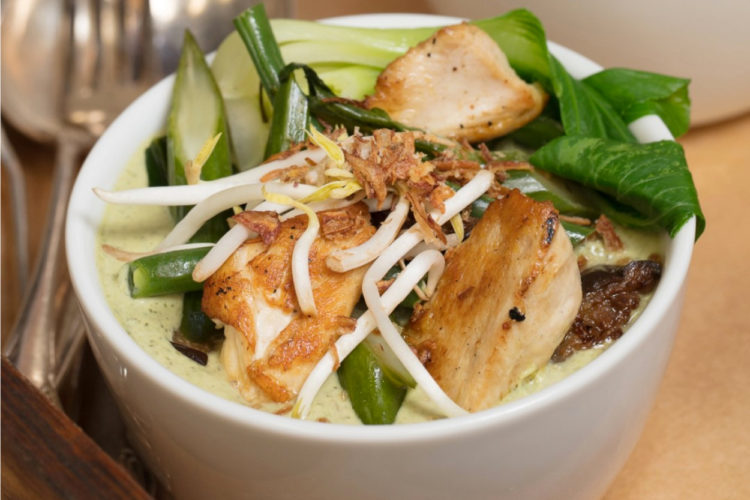 Jess' Underground Kitchen
Jess' Underground Kitchen has come a long way since its humble beginnings in 2103 — when its cult Thai green chicken curry could be picked up from founder Jess Daniell's kitchen in Ponsonby. Providing freshly cooked, heat-and-eat meals and cabinet food across Auckland, Remuera is its second official outpost — in a light and airy space on the corner of Bassett and Remuera Roads.
Madame Jojos
Tucked at the end of the Upland Road shops, Madame Jojos serves an array of fresh deli foods and salads, a fridge full of takeaway meals, and catering services on request. Some favourites include a slice of a chicken and leek pie, or a ready-made herb and parmesan crumbed fish with scalloped potato and pesto.