Australia's renowned entertainment group, Funlab has finally brought Archie Brothers Cirque Electriq to our shores and is establishing its new opening as the ultimate social anchor for Newmarket. Step inside the enormous circus-themed space, where the LED lights from the gaming machines illuminate the room and the sound of clunking air hockey pucks fill the air. Whether it's for date night or a fun night out with friends or family, the new Archie Brothers is an exciting new destination offering an entirely unique experience.

Situated on the third level of the newly-opened Westfield in Newmarket, Archie Brothers Cirque Electriq is home to over 65 gaming machines, bumper cart lanes, a bowling alley, bar and kitchen. From claw machines to photo booths, to Dance Dance Revolution, to car racing, this entertainment emporium is designed for hours of fun-filled activities. Offering fun and games until midnight, every night, during the daytime, kids are welcome to come and enjoy the fun. But as soon as the clock strikes 8pm, it's time for the adults to let loose, get a drink and channel their inner child.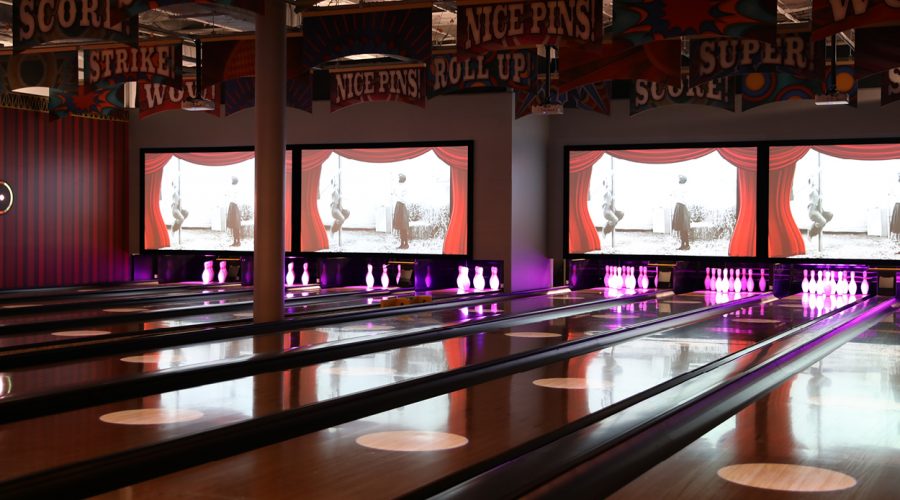 With every inch of the enormous space taken up by various games, it can be a bit overwhelming to know where to start. But whatever you do, be sure to try the virtual reality game, Thrill Rider (which the Archie Brothers team tells me is their favourite). With moving seats and a 3D screen, this game feels more like a rollercoaster at an amusement park and is not to be missed.

The bar and eatery embraces the idea of classic arcade treats — think burgers, hot dogs and shakes — and elevates them to an epic level. Instead of just a regular cheeseburger, The Beast features a juicy beef patty, pulled pork and bacon. But it's the selection of shakes and cocktails that we were particularly impressed by, the Balancing Act shake is a justifiable work of art that included an Oreo crumb, 100s and 1000s a white-chocolate frosted rim, Tim Tam tower, nostalgic chocolate coins, whipped cream and the option to spice it up with a shot of vodka. While the espresso martini was served a decadent Magnum ice cream that slowly melted into the cocktail, making it more delicious with every sip.

Pro tip: Have a feast at the bar and eatery after Thrill Rider, not before and thank us later.

Opening hours:
Monday — Friday: 12pm until midnight
Saturday & Sunday: 10am until midnight

Archie Brothers Cirque Electriq
Level 3
Westfield Newmarket
309 Broadway