It has been over 20 years since Ozone Coffee Roasters first opened the doors to their humble coffee shop and roastery in New Plymouth. After beginning in 1998, it didn't take long for Ozone to build a community that was strong enough to take their passion for sustainably sourced, premium quality coffee to an international scale. Following a stint taking London by storm, they have since returned to their New Zealand roots, ready to extend their Ozone community into Auckland.
The Ozone team have gone to new heights with their Auckland debut. Tucked away in the quiet streets of Grey Lynn, Ozone feels industrial from the outside. You would think it unlikely that an eatery with seating for up to 100 people, an open kitchen, open bar and fully-equipped coffee roastery resides all under the one roof. There is, however, a sense of mystery and welcoming charm which strikes a chord of curiosity and lures you inside. It's an embodiment of Ozone's ethos, what they call their DNA — prioritising their core values and beliefs rather than merely focusing on the outer layers.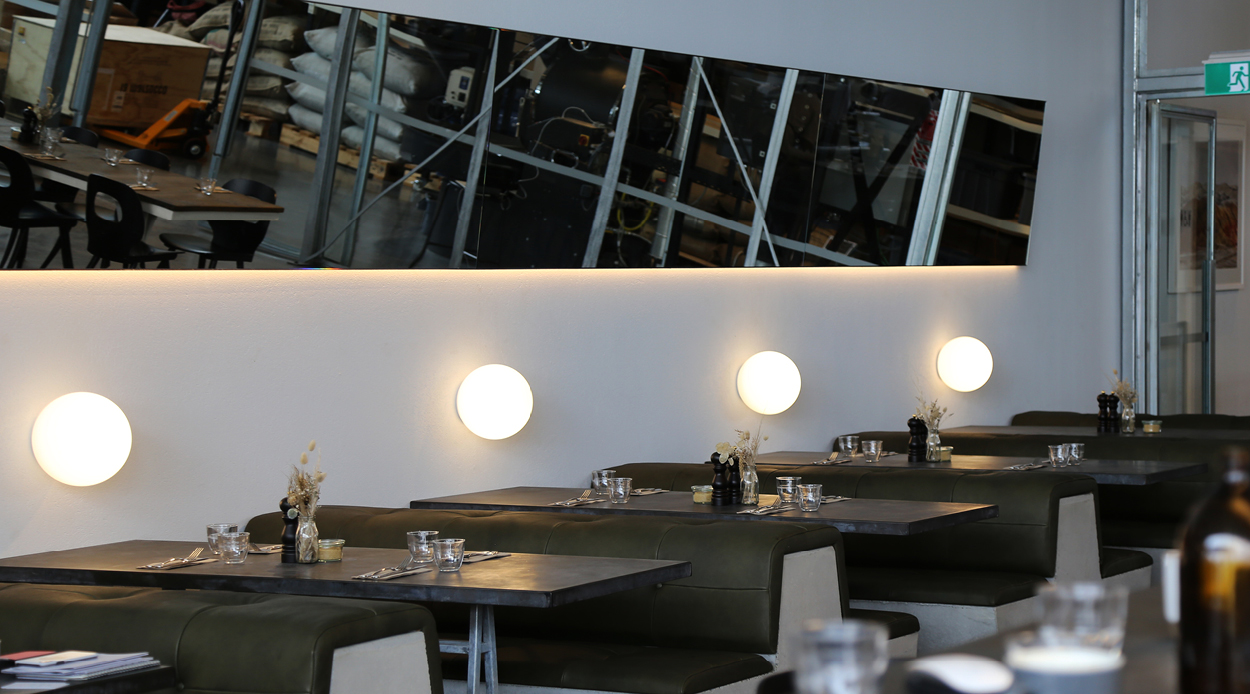 'Eatery, coffee bar and roastery' are oversimplified definitions of this newly-opened space. This is a community where people who share the same passion for life's little pleasures — good food, drinks and company — come together. Down to every detail, Ozone makes sure that the values of sustainability and encouraging a vibrant community are prevalent in every detail. From the ethically-sourced coffee beans, ingredients, produce, recycling program and staff who are there to converse with diners rather than merely serve, Ozone is an energetic space, filled with positivity.
The menu showcases sustainably sourced, seasonal ingredients where the footprint is minimised and tastiness is highly prioritised. The smoked fish kedgeree comprises a fluffy, fragrant and flavourful bed of rice mixed with crispy fried shallots and a creamy yet light labneh with added chimichurri for a kick of spice. Under the fresh herbs is a perfectly poached egg where the yolk runs through the rice and fish to enrich each element on the plate. The main menu features a variety of vegan options — including the South Island bircher with nashi pears — alongside an all-encompassing pizza section, ensuring the in-house oven gets put to good use.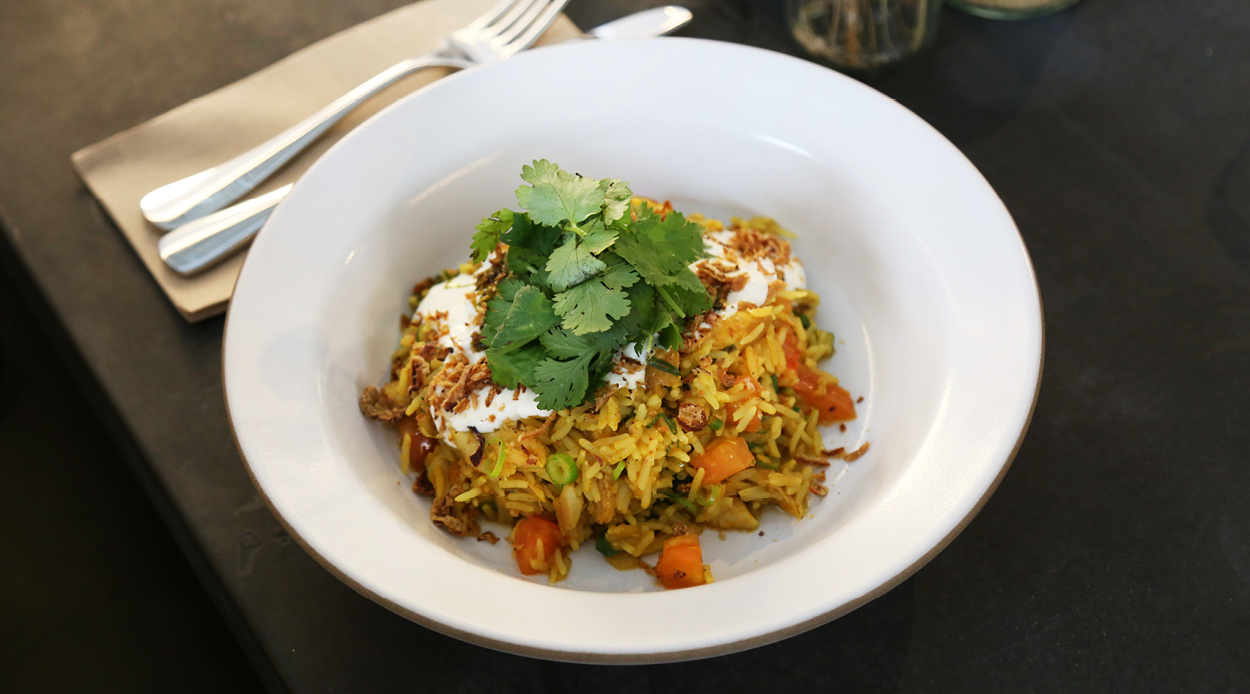 Situated at the back of the eatery you'll find coffee beans from all over the world (Guatemala, Colombia, Kenya, Ethiopia and Brazil, to name a few) roasting in the retro 1960s Probat UG22 roaster. The roasted beans are either packaged or taken to one of four brew methods, either the V60, Siphon, Aeropress or Strada, at the open coffee bar — a spot which transforms into a lively cocktail bar come evening.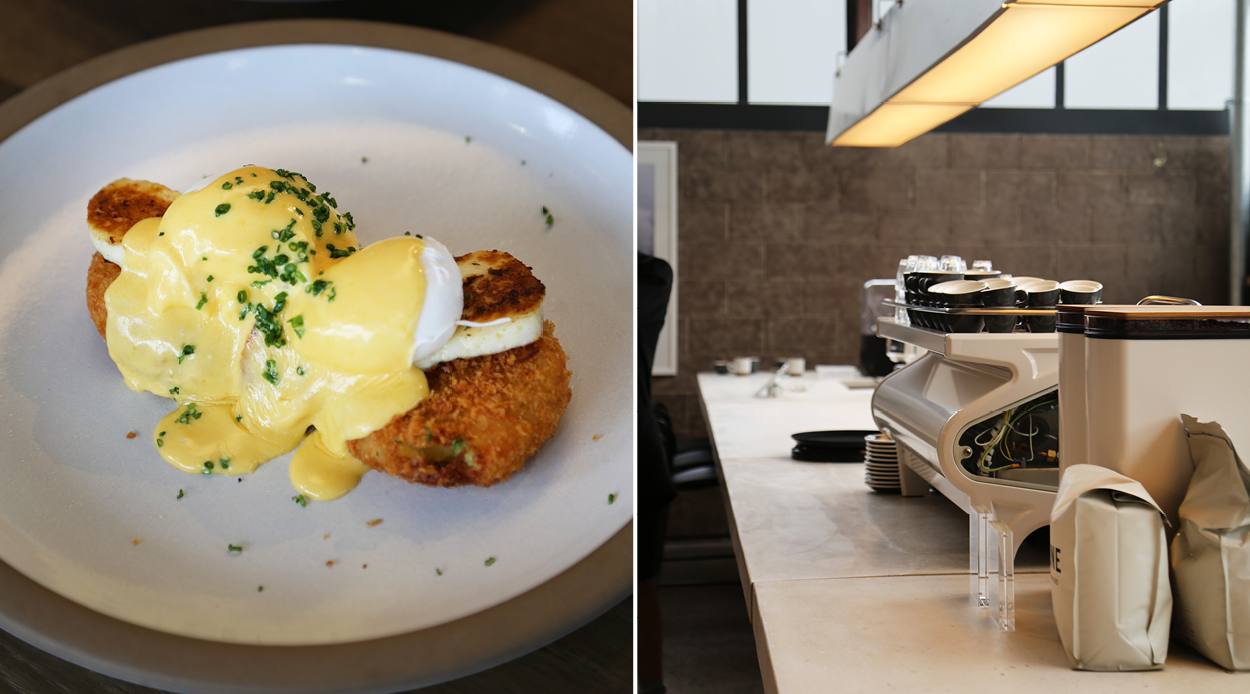 From this Friday, 22nd of February, Ozone Coffee Roasters opens its doors to the public and will begin building its Auckland community. Whether you need a coffee to pick you up, a spot for family brunch, pizza night with friends or a late night cocktail, this community space is the place to be.
Ozone Coffee Roasters
18 Westmoreland Street West, Grey Lynn
Grand Opening - Friday, 22nd February 2019 (7 am)
Open 7 days, 7am - 10:30pm