It can be argued that there is nothing that sets a scene quite like an Ecoya candle. It's a brand renowned for its ability to transport us to another place or time, and the latest collection does not disappoint on that front. Inspired by warm escapes, the two new, spring fragrances are like a holiday in and of themselves — each capable of whisking those who smell them off to balmy, superlative surrounds.
Take the Pink Grapefruit Blossom, for example. Intertwining pink grapefruit blossom and florals with sweet pear and bergamot, the sweet and refreshing scent is evocative of exotic, sun-dappled countries that are home to flourishing citrus trees. While the spring Bamboo Leaf and Cucumber, a divinely refreshing addition, has a crisp scent that is capable of transporting you to lush tropics, where the sweeping bamboo leaves serve as a welcome escape from the beating sun.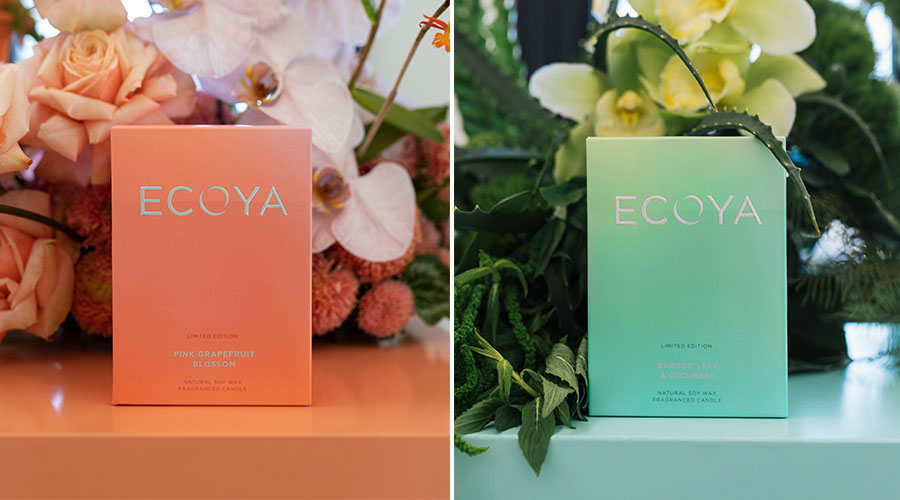 In addition to these two superb new additions, Ecoya has also extended its body care collection to include an array of dainty, fragrant soaps. They serve as a homage to the brand's most iconic fragrances, coming in either Lotus Flower, Sweet Pea and Jasmine, Guava and Lychee Sorbet, Coconut and Elderflower or the classic French Pear, and are enriched with sweet almond oil and shea butter to ensure they are nourishing beyond belief.
With these newcomers set to drop in-store in August, alongside a relaunch of the brand's famed Citronella and Lemongrass outdoor candle, we're reminded once again how Ecoya can make us fall that little bit harder in love with a season — safe to say we're welcoming the arrival of spring with outstretched arms.