We are coming to the end of July, and in our eyes, that's as good a reason as any to celebrate. August brings with it an inkling of Spring (albeit a small one), and as we wave goodbye to the middle of the year, we start thinking about shaking off the shackles of winter by posting up at places like Viaduct Harbour, where rooftop bars abound and views across the water put us in the mood for the celebratory season ahead.
In that spirit, Saint Alice is set to play host to an event like no other. Thanks to production company Friends & Whānau and Rudi's Beer, revered Californian DJ, DJ Day (real name Damien Beebe) will be making his way to our shores to spin some rousing tunes at one of Viaduct Harbour's most beloved rooftop spots.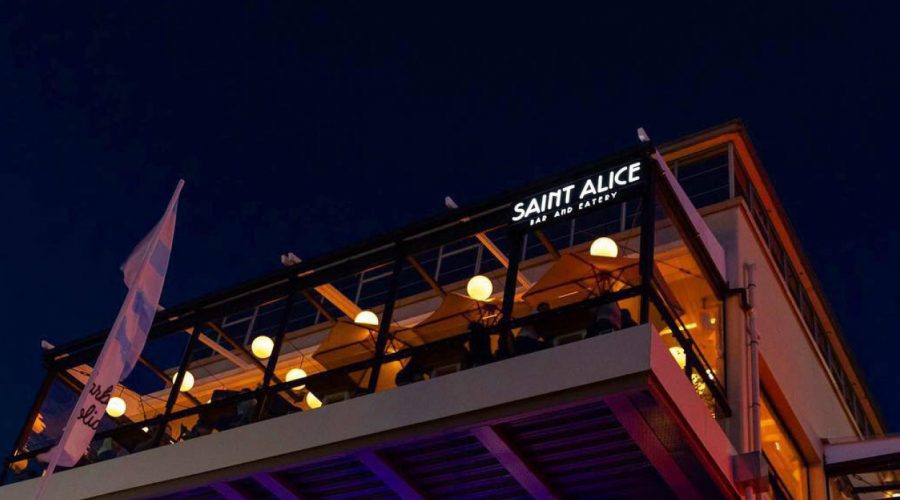 With a distinguished career spanning two decades, DJ Day is most known for his contributions to Southern California's avant-guard music scene, and instigating infamous events like the Root Down and Do-Over parties in Los Angeles. Alongside creating eclectic, electrifying sets, DJ Day's reputation has been built on his diverse taste in music and his ability to move effortlessly between the roles of turntablist, musician and beatmaker. He has toured extensively as a solo artist, as well as with the likes of Aloe Blacc, Exile and People Under The Stairs, has received numerous accolades for his ambitious tracks (he was nominated for Song of The Year awards by both the BBC and the Village Voice) and is generally accepted as a force to be reckoned with, bringing incredible energy to the dancefloors over which he presides.
Taking place on Friday, 2nd August from 10pm until late, DJ Day's epic rooftop event at Saint Alice will see him supported by the likes of DJ PG (from Brazil) and New Zealand's very own Manuel Bundy and Bobby Brazuka (among others). If this sounds like the perfect excuse for a celebratory shimmy, we are giving one lucky Denizen the chance to win a double pass. To enter, click here. Or, to secure your spot early, click here for more information and to purchase tickets. (This is one you don't want to miss.)
*This competition has now closed. Congratulations Hannah Bennett*