With each year comes a wave of new flooring trends, and yet there are none that stand the test of time quite like a classic herringbone parquet timber flooring. At once traditional and contemporary, the sleek, interlocking slats are often found in the homes of those in the design know — especially as of late, thanks to the resurgence of the geometric pattern trend.
Not just visually pleasing but inherently functional too, a room floored in herringbone timber can open up space, making narrow areas — especially hallways — appear wider and more welcoming. And yet, while it is this union of qualities that cements the trend's longevity, it's important to stick to a particular aesthetic if you really want the flooring to go the long haul.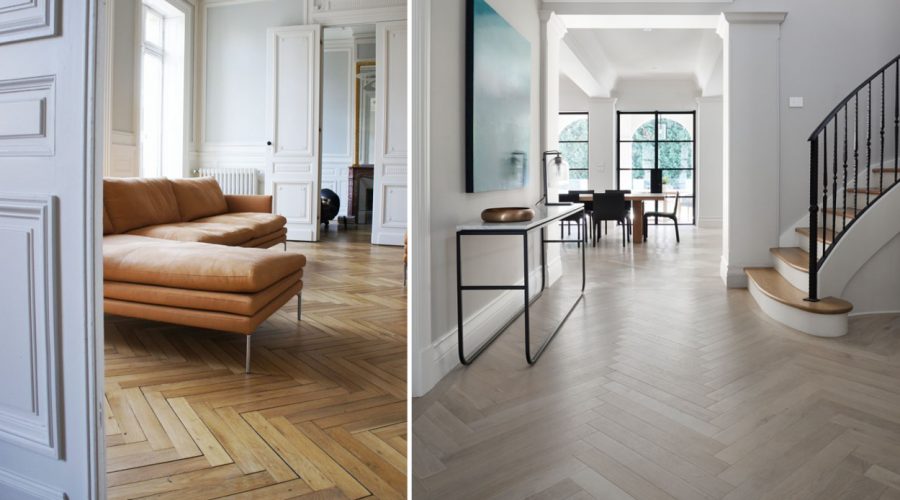 Parquet flooring can be crafted from a number of materials — from porcelain to laminate overlay — but nothing remains as timeless as timber, a point perfectly demonstrated by the interior maestros at Artisan. A brand renowned for its products of high quality and style, it should come as no surprise that Artisan can master the traditional flooring technique like nowhere else. With its vast and varied medley of timber options, whether subtle mountain oak or a brighter black wash, it is reminding us that sticking to one material doesn't have to equate to slim pickings.
Modest yet arresting, contemporary yet classic, herringbone in sleek timber will forever remain a design cut above the rest. Undeniably the trend of choice for anyone who wants to elevate their interior at the moment, you can rest assured that this style will see you through — both this season and the next.
Artisan
31A Normanby Road
Mount Eden