Since opening its doors in 2008, the contemporary Middle Eastern restaurant, Maha Restaurant quickly became one of the most highly acclaimed and reputable restaurants in Melbourne. From after just one year of operations, the chef and owner, Shane Delia was awarded One Chefs Hat in The Age Good Food Guide annually for ten years and the celebrated gastronomist is bringing his crafts to Auckland's iconic Soul Bar & Bistro for one night only this August.
Chef Delia's other work comprises of two more notable restaurants — Biggie Smalls and the recently opened Maha East, all showcasing Delia's modern and cutting-edge culinary skills, as well as hosting his own television shows such as Spice Journey and Recipe For Life. Being able to experience and taste the food created by the celebrity chef and cookbook author is not a regular occurrence and his Soul Bar & Bistro takeover is not to be missed.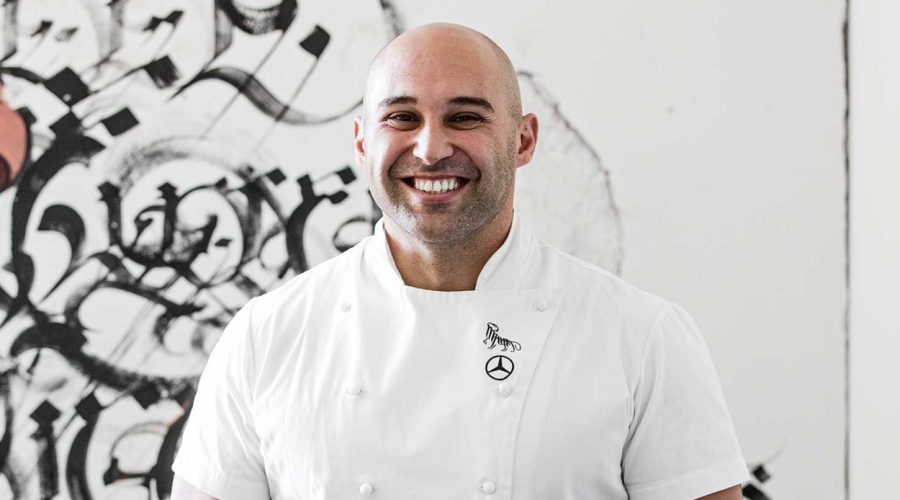 Bringing influences and inspiration from his Maltese upbringing, Delia's creations comprise of fresh and bold flavours which we have never tasted before. His signature taramasalata filled fried buns are what he's renowned for as well as his classic hummus which has been elevated with cauliflower and enriched with roast beef fat. The menu for A Taste of Maha at Soul Bar & Bistro is designed as a sharing style of four courses which includes 12 dishes in total. New Zealand sparkling wine on arrival is most definitely included in the agenda, as well as matching wines and San Pellegrino water on pour throughout the evening.
Further details of the dishes on the menu are yet to be revealed, but Soul Bar's Executive Chef, Gavin Doyle and his team will be supporting Delia in the kitchen and guarantee that it will be a night to remember.
A Taste of Maha, which is part of American Express Restaurant Month, will take place on Wednesday the 21st of August from 6pm, tickets are $199 per person. For more information and bookings call 09 356 7249  or click here.
Soul Bar & Bistro
16-18 Lower Hobson Street and Customs Street West
Viaduct Harbour
Auckland
09 356 7249