Much like a warm hug, the humble toasted sandwich is what many of us turn to when seeking comfort. Cheesy, crispy and supremely tasty, you simply can't go wrong with a really good toastie. From luxurious interpretations to tried-and-true classics, here are the best toasted sandwiches in Auckland.
Fort Greene
Fort Greene has earned the respect of every sandwich connoisseur in town for its practice of making every one of its sammies from scratch. It's almost impossible to choose only one toastie from their spectacular line-up, which includes greats such as The Reuben and The Cubano. Our pick, however, is the kimchi grilled cheese, boasting no less than four cheeses and crunchy housemade kimchi, sandwiched between slices of Fort Greene's famed sourdough bread.
Bestie
Bestie is beloved for many things — the killer view, the coffee, the cabinet treats — and the signature toastie. The Towpath cheese toastie is brimming with aged cheddar, spring onions and a layer of quince jelly for good measure. Be sure to add a chilli-fried egg, sunny side up.
Cheese on Toast
Cheese on Toast's deliciously succinct menu is somewhat of a love letter to the unpretentious toastie. Childhood classics such as creamed corn and cheesy spaghetti are elevated to tasty new heights, no canned ingredients in sight. Each toastie is assembled with Cheese on Toast's housemade sourdough and signature three-cheese blend, and comes accompanied with a side of pickles.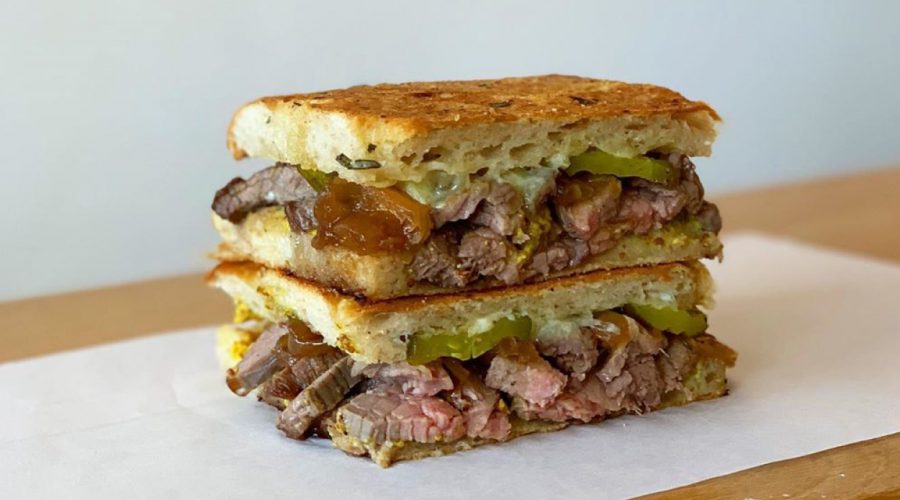 Hero Sandwich House
Just like its name, Hero Sandwich House makes sandwiches that are legendary. Offering a line up of both the classics and the more creative, the team are masters in all matter of long rolls, stacked buns and thick sandwiches. In the toastie department, the Philly cheese is our hero, with tender skirt steak, soft buttered onions and jalapenos for a spicy kick. If you're feeling fancy, the tartufata truffle and cheddar melt is a must.
Pastrami & Rye
If it's a grilled cheese that you're after, look no further than the Ellerslie cafe, Pastrami & Rye. Taking simple white bread and smothering it in butter before toasting it, gives the sammie a heavenly, greasy crisp. An assorted line up of cheeses is blended into the filling of the sandwich, offering a medley of flavours with each bite.
Daily Bread
As home to some of the best sourdough in town, it's no surprise Daily Bread is also experts when it comes to crafting a damn good toasted sammie. Cheese takes centre stage in both their offerings — take your pick from the equally excellent three cheese with Mahoe gouda, Mahoe edam, provolone, and brown onion or the goat's cheese and mushroom with burnt butter and thyme.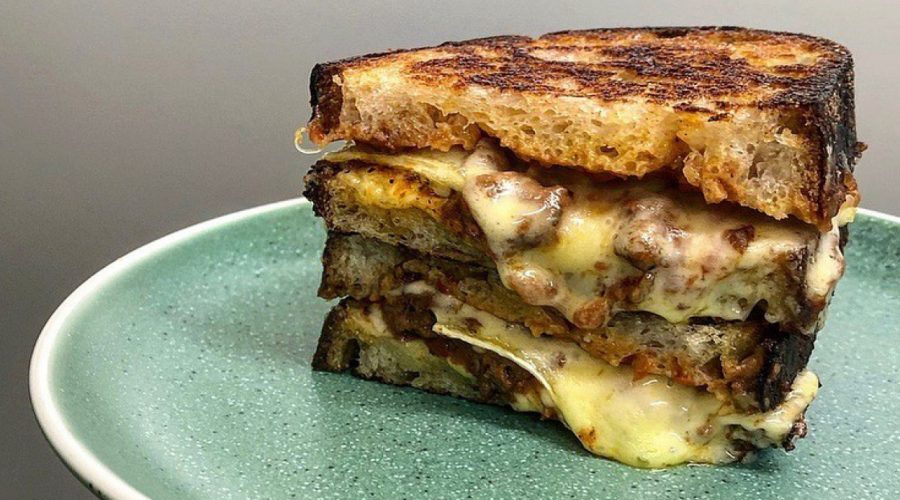 The Mercury Plaza
Gone but not forgotten, the spirit of Auckland's iconic Mercury Plaza lives on at this cute Cross Street space. Functioning as a refreshment room, community space and fine art printing service, The Mercury Plaza's toasted sandwiches are reason enough to pay a visit. Proving that simplicity truly is good for the soul, the mince and cheese toastie is the pinnacle of comfort food.
Caffetteria Allpress on Drake St
While they may look uncomplicated, one bite of Allpress Caffetteria's delectable sandwiches will quickly teach you not to judge a book by its cover. Some of the fillings change on a daily basis but the tuna, egg and mayo along with the Reuben are the staples we've come to rely on come lunchtime. The fillings in the vegetarian sandwiches change seasonally, but when you see the pumpkin with pecorino cheese and walnut, don't think twice before ordering.
The Fed
No toastie round-up would be complete without Federal Delicatessen's toasted Reuben. Arguably one of Auckland's first introductions to this quintessentially American sandwich, the Fed's version is nothing short of classic. The sinfully good combination of rye bread stacked high with smoked brisket pastrami, sauerkraut and melted cheese is a forever favourite.