There is a buzz surrounding the recent opening of Swings on Kitchener Street that, for anyone who knows its owners, is certainly deserved. Paul and Lisa Lee are beloved in Auckland's dining scene as the couple behind Ponsonby Road's Ockhee—a delicious Korean eatery with unique, soulful food and flavours that have garnered it something of a cult following.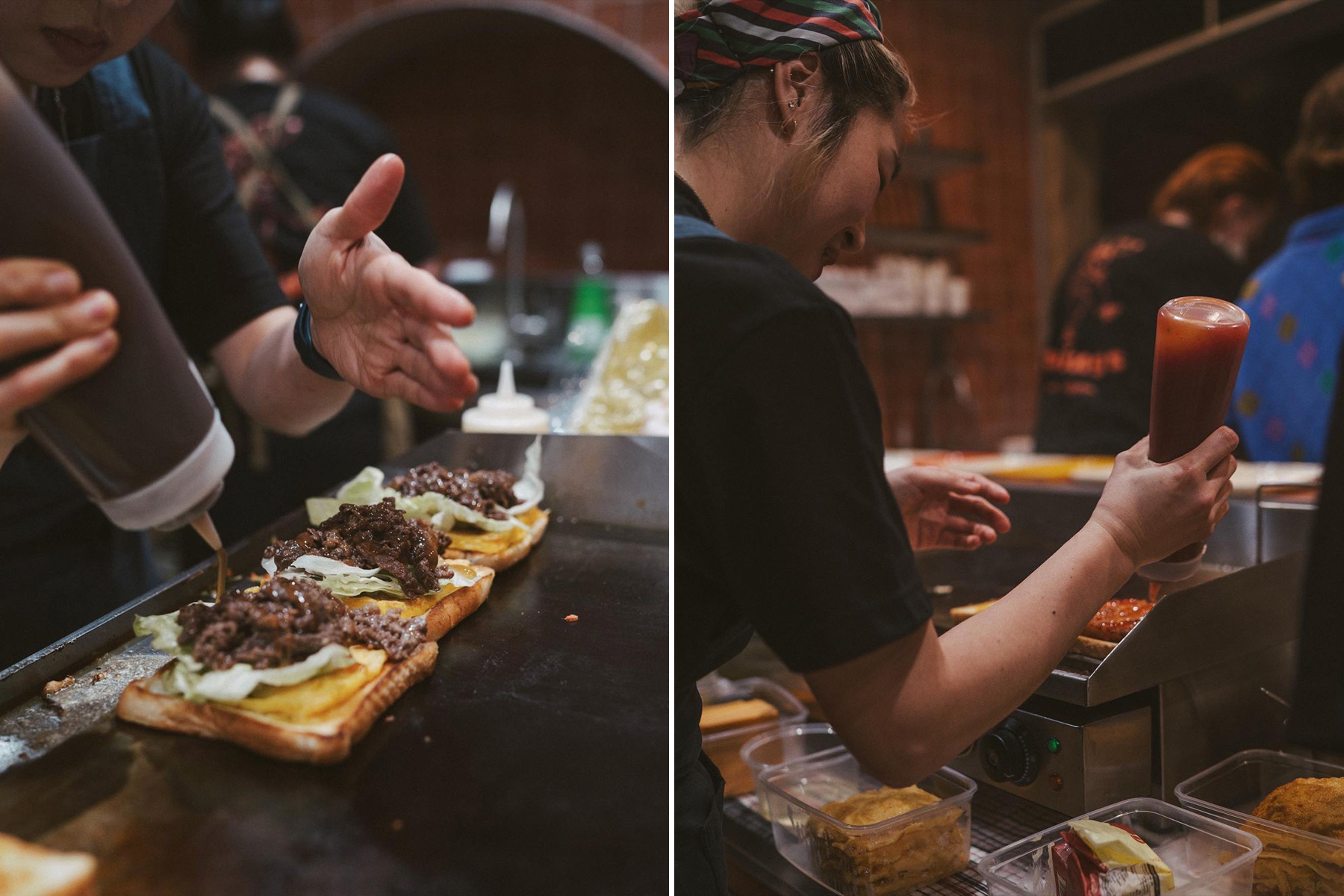 Now, the clever duo has opened another spot in Auckland, although the offering is something of a departure from what we have come to expect from Ockhee. "We thought about how we could introduce Korean culture more to New Zealanders," Paul tells me, "so we decided to create a menu based on 'flour' which is the staple for kiwis and to mix it up with Korean flavours. My partner, Lisa, came up with an idea of doing Korean toasties."
Located opposite Albert Park (just a short walk from the Auckland Art Gallery) Swings is a decidedly cool drop-in where punters can find perfectly-brewed coffee, natural wines and a menu of delicious Korean toasties. Sitting in the light-filled space, designed by the couple's friend Young Do from Studio We Are Young, you feel distinctly removed from the city, despite being in its heart. It's the perfect place to enjoy a coffee made from Swings in-house beans, a Korean soft drink or even a wine as you look out to the greenery opposite or browse through Swings' shelves of branded merch and listen to music that has been meticulously-curated for the space.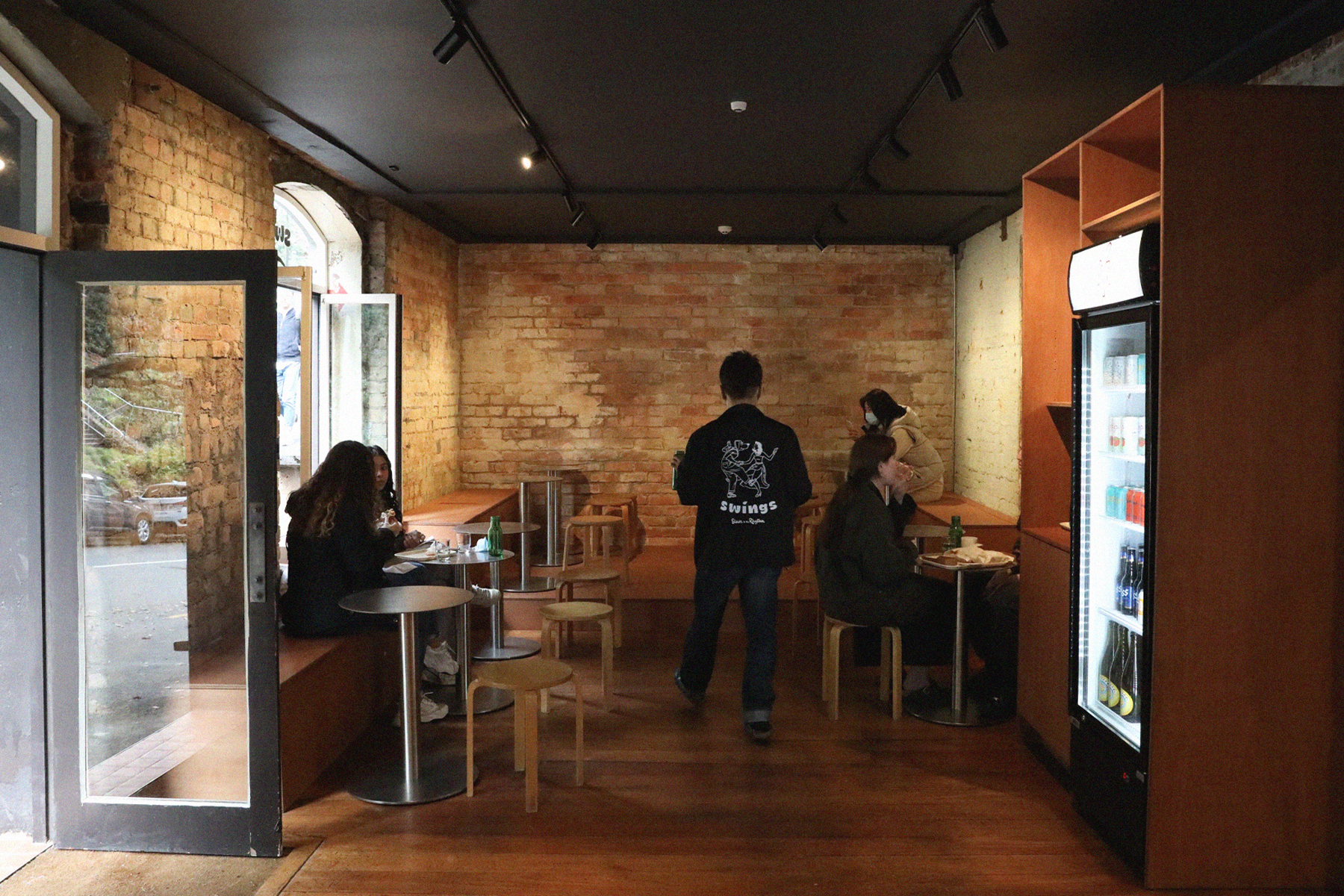 On the menu designed by Lisa, Swings offers a more playful twist on the kind of flavours that have made Ockhee so popular. The toasties are made with fluffy white bread and boast fillings like egg and mozzarella cheese with condensed milk and Gochujang sauce and marinated beef with mango and Bulgogi sauce, and there are a number of sides like fried chicken skewers and cheesy potato balls available as well. As Paul explains, "Lisa made the menu based on authentic Korean street toast and made all the sauce components that she thinks are right for people here. I would say it's fusion Korean street food made for Kiwis."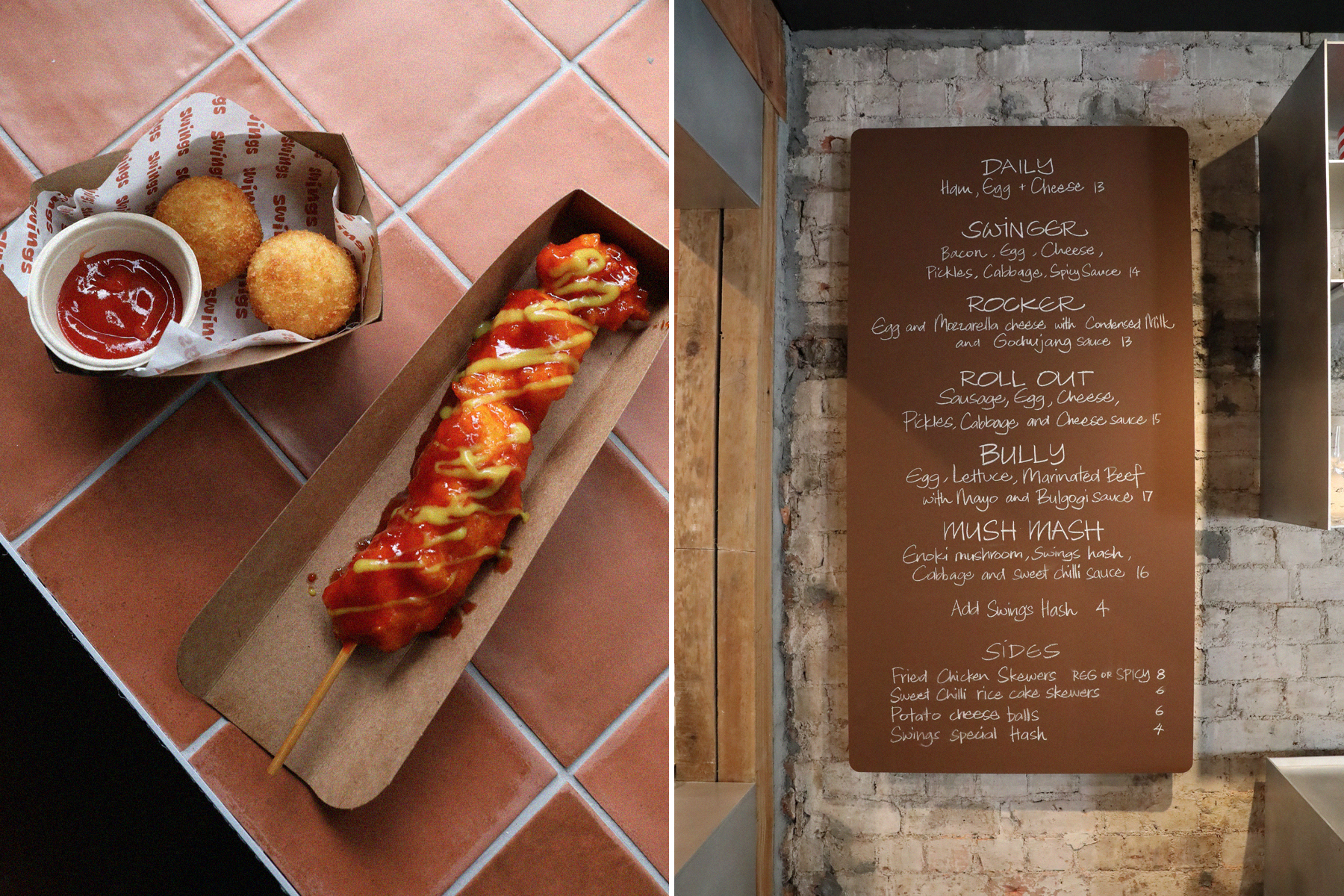 Beyond the sleek fit out and delicious food, Swings is poised to become something of a creative hub, with Paul divulging plans to use the space for other purposes. "Once the city is back up and running properly, we will be doing lots of more fun things in this space with other creative friends," he says, "it's going to be a rad spot."
Opening hours:
Tuesday–Saturday, 10am-3pm
Closed Monday-Sunday
Swings
18 Kitchener St,
CBD, Auckland