Back in 2015, Stephen Kennedy and his partner, Yang Yang took to the streets of Auckland and shook up the dining scene with a universally-loved delicacy. Together, they opened Guerilla Grill, a food truck that quickly earned a reputation for grilling up some of the tastiest toasted sandwiches in town. Four years later, the couple has finally found a permanent home for their delicious offering in Three Kings, affording them the opportunity to expand their menu and us the chance to bite into the cheesiest of cheese toasties whenever we please. Without further ado, give a warm welcome to Cheese On Toast.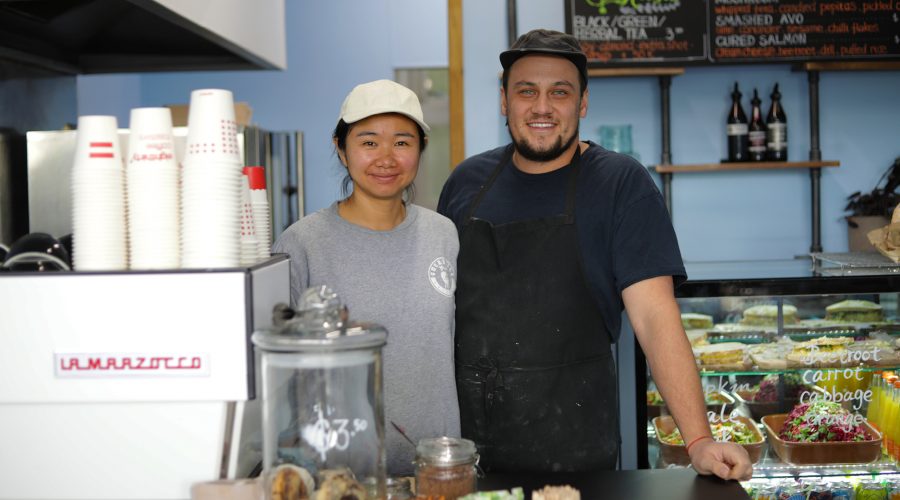 Located on the quieter end of Mt Eden Road, Cheese On Toast exudes a humble and calm ambience befitting of the charming neighbourhood. The cosy space seats only fifteen people and the front counter is manned by the same friendly faces from the truck, Stephen and Yang. Although seats are limited, this doesn't stop the loyal patrons and longtime followers of the pair line up for a delectable sanga, just as they would at the truck. The only difference here, is that sandwiches aren't the only thing people line up for at Cheese on Toast, as its expanded menu now features an array of toast slices with various loaded toppings.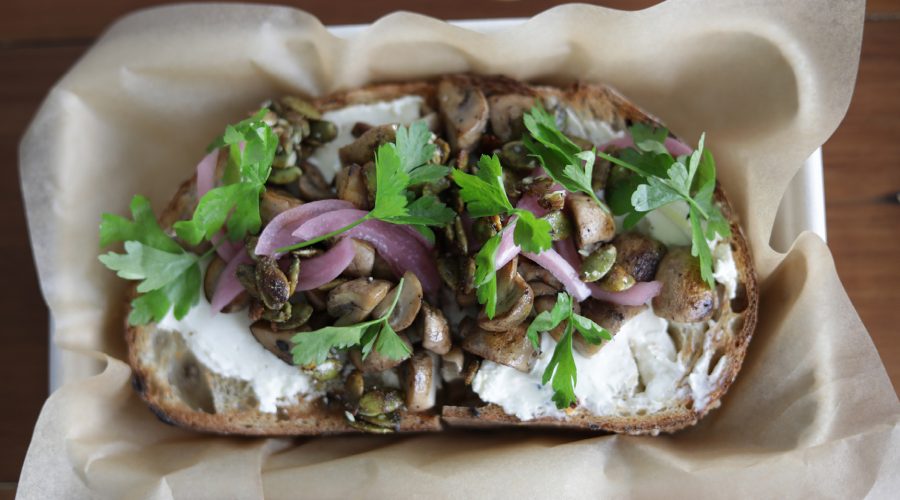 Every element of the toasts and sandwiches, from the sourdough to the toppings and fillings are made from scratch. For the die-hard avo fanatics, you'll be pleased to know that you can find the classic smashed avo here, but for us, it was both the cured salmon and mushroom options that caught our eye. The salmon has been cured in beetroot and is served atop a slice of housemade sourdough that has been slathered with cream cheese and sprinkled with dill and puffed rice. The rich salmon is freshened by the beetroot curing while the cream cheese adds a decadent texture, enhancing the melt-in-the-mouth properties of the vibrant fish. The mushroom toast, on the other hand, sees a heap of sautéed mushrooms piled atop a slice of sourdough that has been coated in whipped feta cheese and laced with pickled onions and semi-sweet candied pepitas for some extra crunch.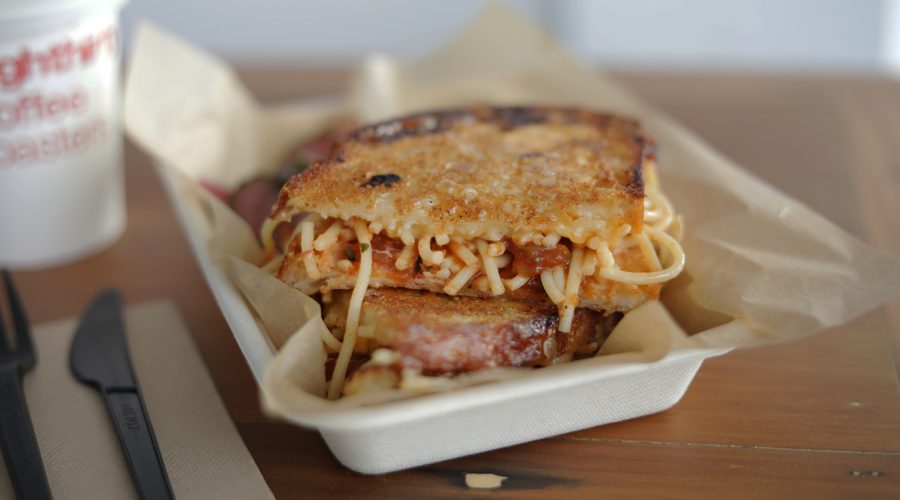 The toastie menu only consists of five options, but you'd be surprised at how challenging it is to make a final decision as they are all absolutely divine. The spaghetti toastie is definitely one of a kind and taps into the nostalgic feelings you'd get from classic mince on toast but takes them to a whole new level. The two slices of sourdough have been grilled in butter to lend them a golden crisp and they encase a generous helping of spaghetti noodles that have been marinated in marinara sauce and melted cheese. The carb on carb combo goes down a treat with a cup of Yang's hot chocolate which features an indulgent chocolate ganache that Yang makes herself.

With only ten things written on their menu board, it might appear at first glance that Cheese on Toast's options are limited. But this could not be further from the truth. While the menu itself is peppered with delectable bites, the cabinets are stocked with fresh salads daily, as well as a variety of tasty baked goods. These include classic sweets such as chocolate brownies and chocolate chip cookies which are all baked in-house as well. Loaves of sourdough (some of the best sourdough we've ever had, by the way) are also available to purchase, and boast mouth-wateringly crunchy crusts and soft, airy, fluffy centres.
Taking the toastie, a comfort food beloved by all, and managing to elevate it to a whole new level, the shrewd operators at Cheese on Toast are sure to see their new opening become a fast favourite on the Auckland dining scene.

Opening hours:
Monday — Friday, 6:30am until 4pm
Saturday & Sunday, 7:30am until 4pm)
Cheese on Toast
931B Mt Eden Rd
Three Kings
Auckland