Step inside Muse's private styling room, above the beautiful Ponsonby boutique, and you will find a shopping sanctuary. Designed with Isabelle Tolich and Alisa Allison Interiors, the space is well-dressed for the occasion, with a mesmerising painting by Nick Herd above a custom bouclé sofa and Twister side table by Sophie Davies. But what will really catch your eye is the pick of new season pieces as you peruse the rack.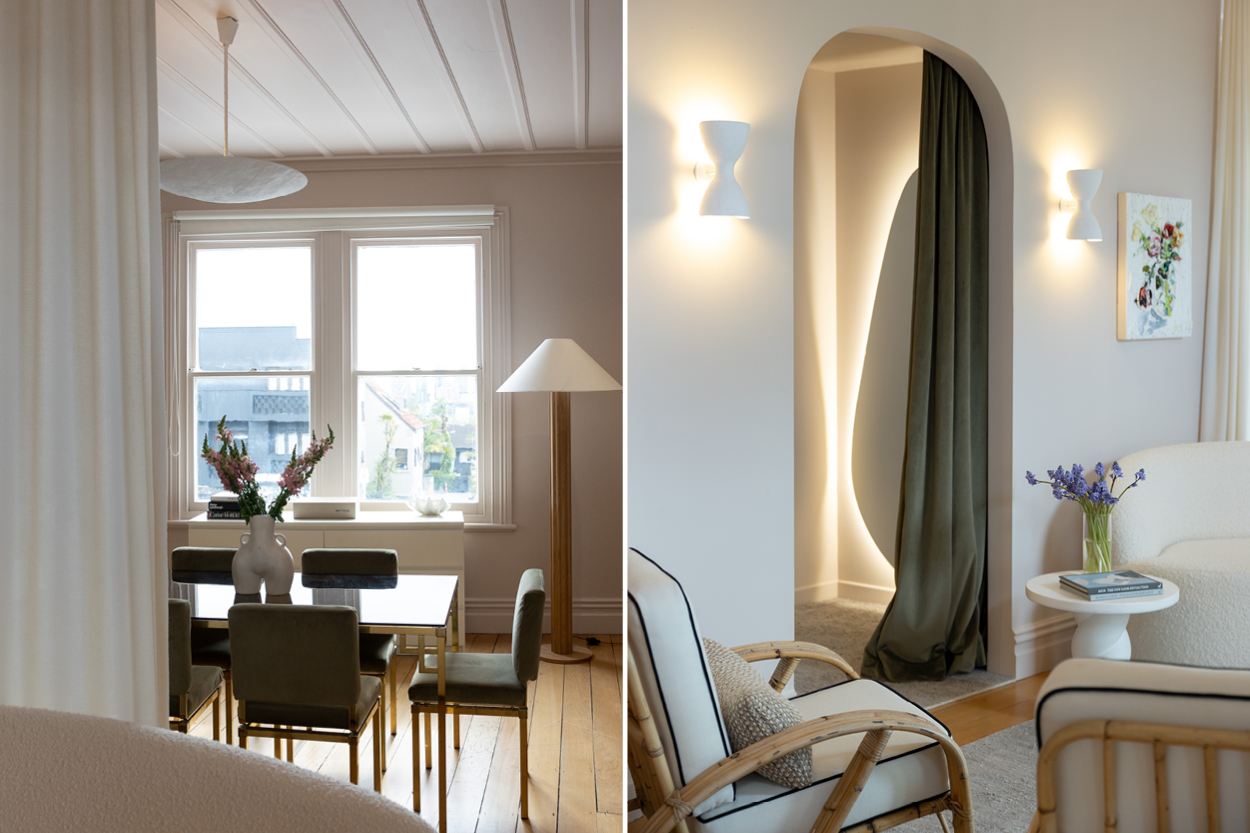 Whether you attend a one-on-one session or share with a friend, your personal shopper consults ahead of your appointment. With a clear idea of your personal style requirements, they curate a line-up of clothes that suit your taste — while being in step with the season. For summer, this includes refined resort collections and hints of 70s-nostalgia, the latter coming through in the form of bold prints and colours, co-ordinate sets, floaty kaftans and crisp cotton poplins.
The bespoke experience is also a chance to preview new collections — complimentary Champagne in-hand — before they reach the shop floor. Currently, this includes the vibrant vintage patterns of Milan-based label La Double J, eclectic and floral designs from Australian label Alemais, chic and comfortable footwear from Proenza Schouler, and sparkly and slimline swimsuits from Oséree.
While each experienced stylist has their own unique flair, they draw on Muse's 25-year heritage to ensure you receive the most luxurious and specially tailored advice. Effortless elegance is always paramount — whether you're here for a seasonal update, a special event piece, or a re-stock of staples. Aiming to help clients fill much-needed gaps in their wardrobes, Muse welcomes you to bring along problem pieces, to work out exactly what you can wear with them.
The experience ensures you find garments that you will hold dear — while learning some style secrets along the way.