There's so much more to Auckland than the five-kilometre radius encompassing its centre and the neighbouring suburbs. Whenever a new hospitality opening brings more culinary options to a previously lacking area, we are all for it. Seeing an opportunity to do just this in Greenlane, the founders of the hugely popular &Sushi have opened a new cafe: Slowlane.
Jeff Kim and Isaac Yu form the duo behind both ventures, which operate under the umbrella of their hospitality company And Group. While the road to opening Slowlane was long and arduous, due to Covid and lockdowns, they're delighted to now be able to welcome customers.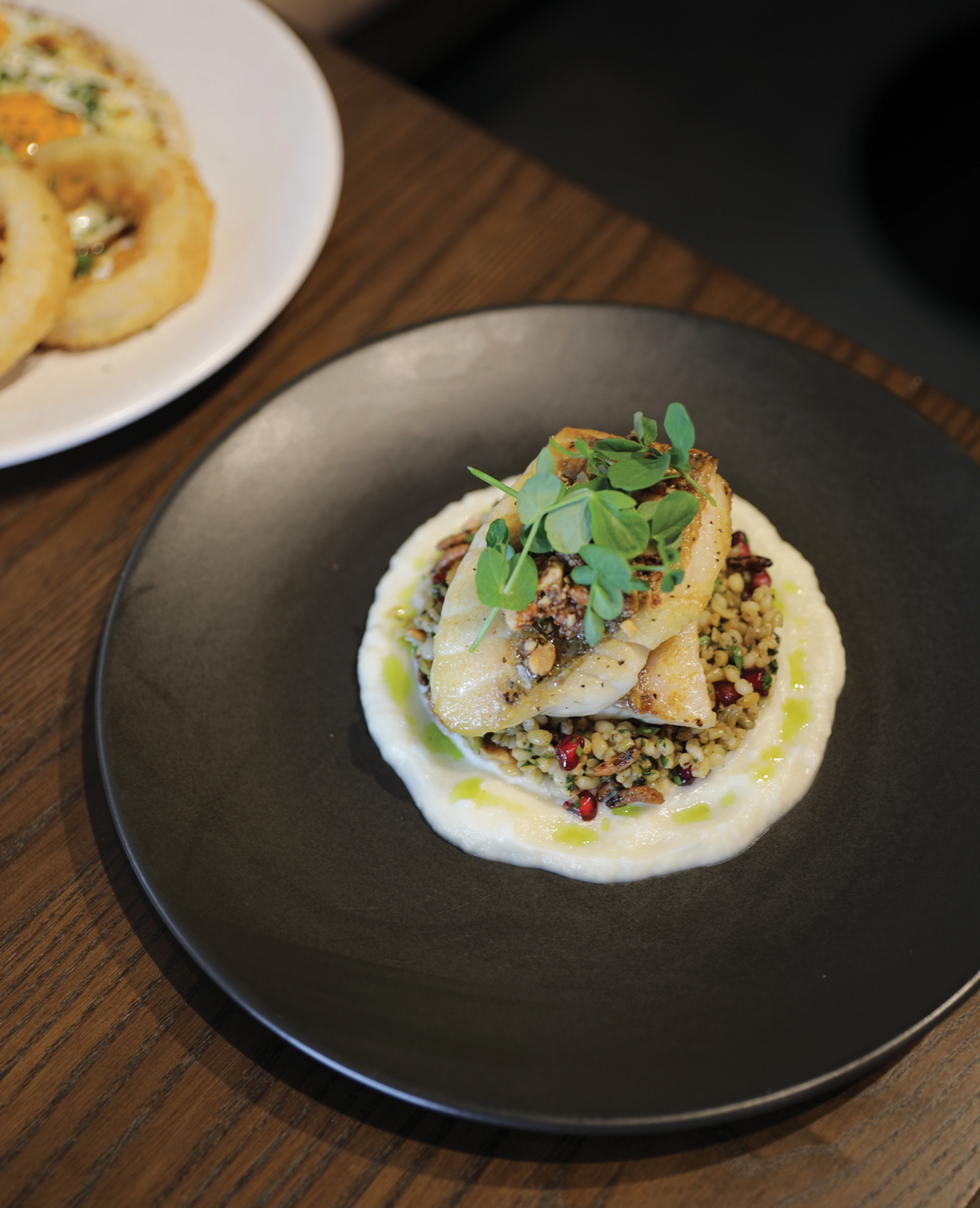 Of the Great South Road location, Kim says he has lived in the area for 12 years, and always lamented the lack of good food options nearby. The space became available, so he decided to take matters into his own hands.
The thought behind Slowlane was to provide a relaxing environment where people can come and enjoy a bite and a great cup of coffee, and take a moment to detach from the daily grind. The space itself can seat 85 to 90, including outside. It's peacefully tonal, with a mixture of textures from light grey concrete and dark-grained wooden tables to realistic faux plants (designed to mimic toetoe) that bring a feeling of nature and calm.
Food-wise, the focus is on daytime fare done well. We're told Head Chef Marvin Choi brings experience from the likes of former waterfront stalwart Euro and Hobsonville Point's Fabric, and under his guidance, everything is cooked with delicious finesse.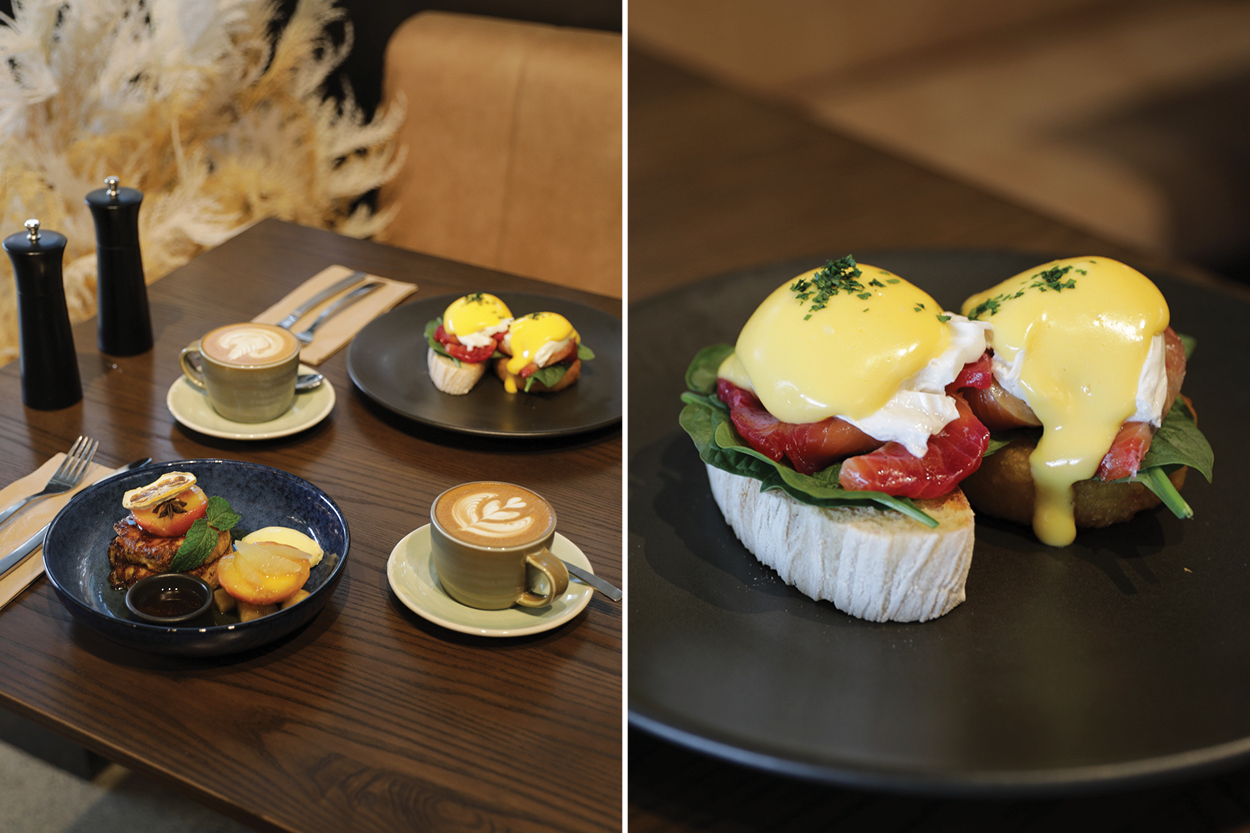 Find breakfast and brunch-appropriate dishes like granola, creamy mushrooms on toast, omelettes, bruschetta and more. The brioche French toast is a lovely rendition of the dish, surprisingly light and airy and served with citrus maple syrup, poached peaches and mascarpone. Eggs Benedict lovers will be well served with three options — bacon, portobello mushroom, or cured salmon.
For lunch, you would do well to order the market fish — we tried the snapper, cooked to crispy-skinned perfection and served on a silky cauliflower purée with moreish grains and pomegranate seeds. The butterfly steak, comprising flat sirloin with two fried eggs, onion rings and savoury Diane sauce, was also cooked beautifully. Should you be operating more in the fast lane for the day, there's a cabinet stocked full with sandwiches and wraps, baked goods and more to takeaway.
There's an emphasis on making from scratch at Slowlane, from house-made sauces and condiments to the coffee which they source and roast themselves — single-origin from Papua New Guinea. The eatery is also licenced, serving crisp Continental Platter prosecco on tap as well as beer from Asahi, Sawmill and Boundary Road, plus a range of wines.
Slowlane is open during daytime hours for now, but its owners have plans to eventually expand to dinner. For the time being, they're working on perfecting the offering, a pursuit there's no need to rush.
Opening hours:
Monday to Sunday: 7am — 3pm
Slowlane
604 Great South Road,
Ellerslie