A key ingredient to achieving success in the home kitchen is the collection of tools you're working with. Just as sharp knives, high-quality pans and appropriate implements all contribute to making the gastronomic process as hitch-free as possible, so too do appliances.
If you've ever struggled to cook a roast chicken without it drying out, or to bake a cake evenly, then perhaps it could be time to look at upgrading to an intuitive oven that takes the guesswork out of meal prep.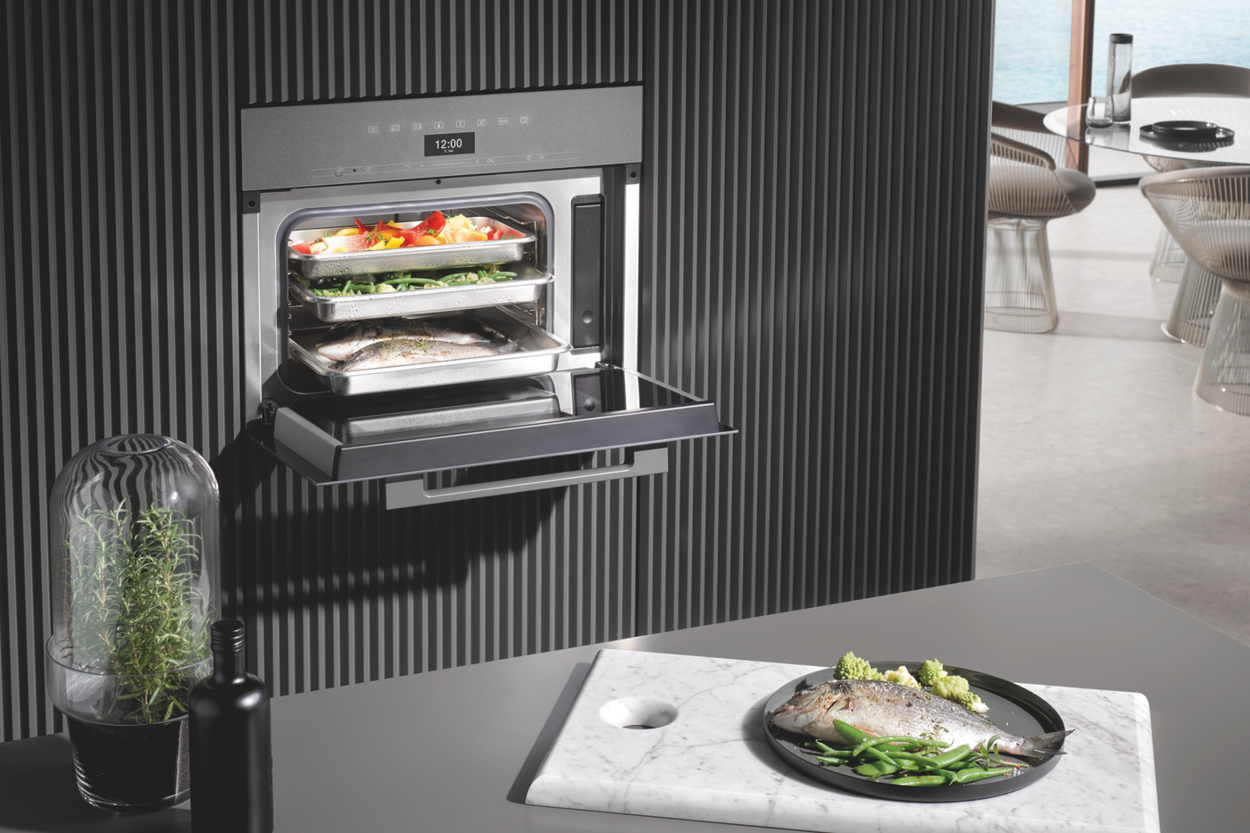 Opening up a whole new world of cooking, Miele's steam range utilises impressive technology that will have both home cooks and culinary experts racing to the kitchen. Available in various niche sizes and designs, the range has options to suit any room, whether compact or cavernous.
Kitted out with DualSteam technology — which enables fast heat-up times and cooking durations, as well as even steam distribution — it's easier than ever for you to prepare food. During the cooking process, the whole oven compartment fills with steam and the oxygen is displaced — so the food remains visually and structurally intact, while retaining its natural flavour. Picture how good steamed broccoli tastes when it is as vibrant as when it was picked, or salmon that is blushing pink.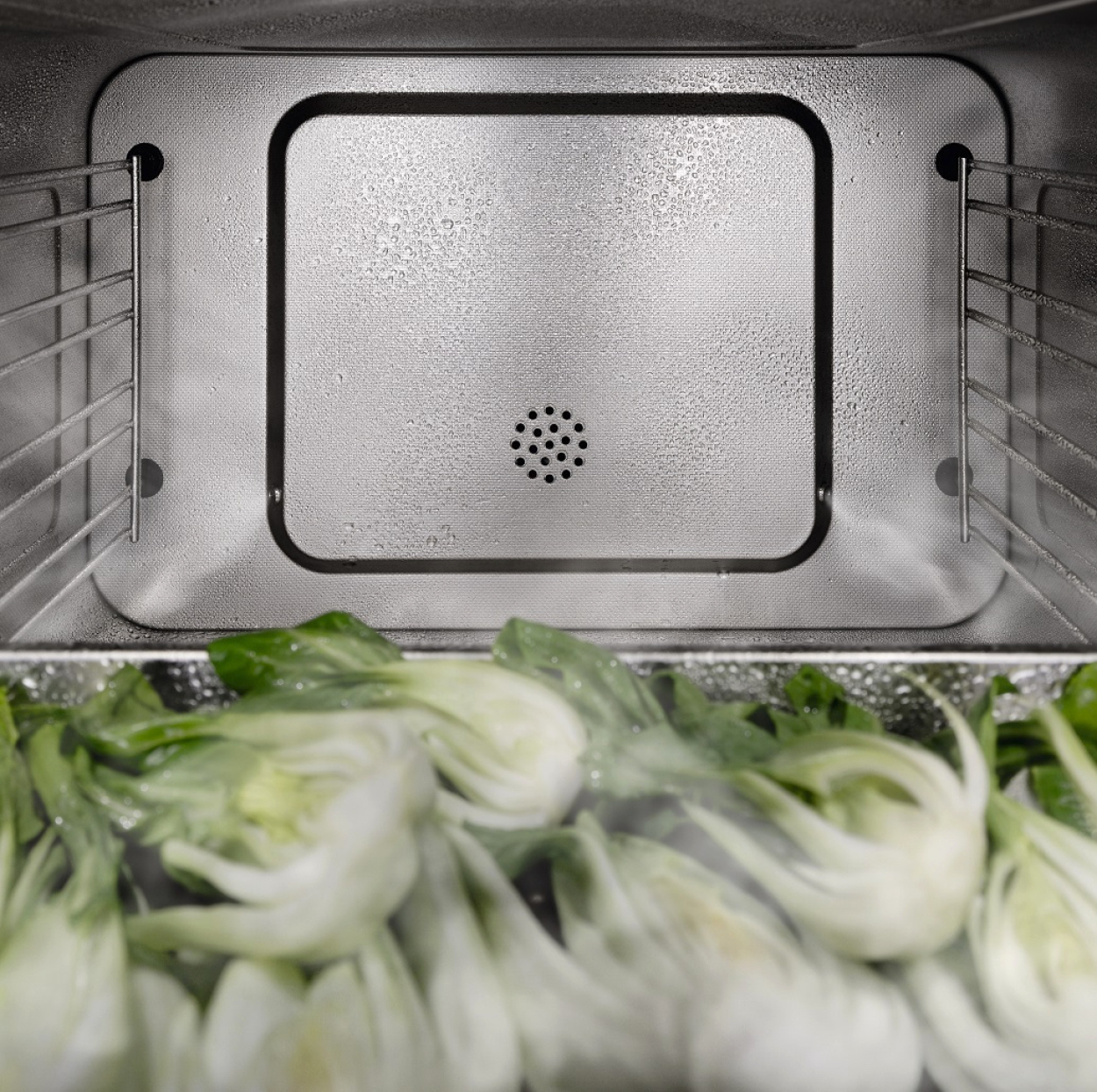 Pushed for time? A spacious oven interior and large tray offers maximum space, allowing several portions to be prepared simultaneously. No more waiting for the roast veges to cook before you can slide in the lamb rack. The Miele steam and microwave combination ovens even have a popcorn setting, with times and wattages tailored to a 100gram packet of microwave popcorn.
Several models of the steam oven also boast a built-in sous vide function, for you to prepare meat, fish, fruit or vegetables with utmost tenderness and flavour.
Back to that dreaded dry chicken, you'll never have to worry about that again with a steam combination oven. Imagine locking in all that moisture, while also perfectly crisping the chicken skin. The steam combination simultaneously puts moisture into the cavity while the elements heat up and brown the bird. With such exquisite possibilities, we're sure there will be chefs kisses all around.