The pizza market is burgeoning in Auckland, as outposts have spun the most delicious pies into a kind of culinary art form. Next to get a slice of the perfected pizza genre is Onehunga, with the opening of Slabs Pizza.
As the name suggests, the neighbourhood eatery serves deep-dish squares, Detroit-style. Cooked in traditional blue steel pans, the pizzas are slow to rise. Holding high hydration in the dough while it's in the pizza oven results in a soft, fluffy interior — almost like focaccia — and a super crispy base.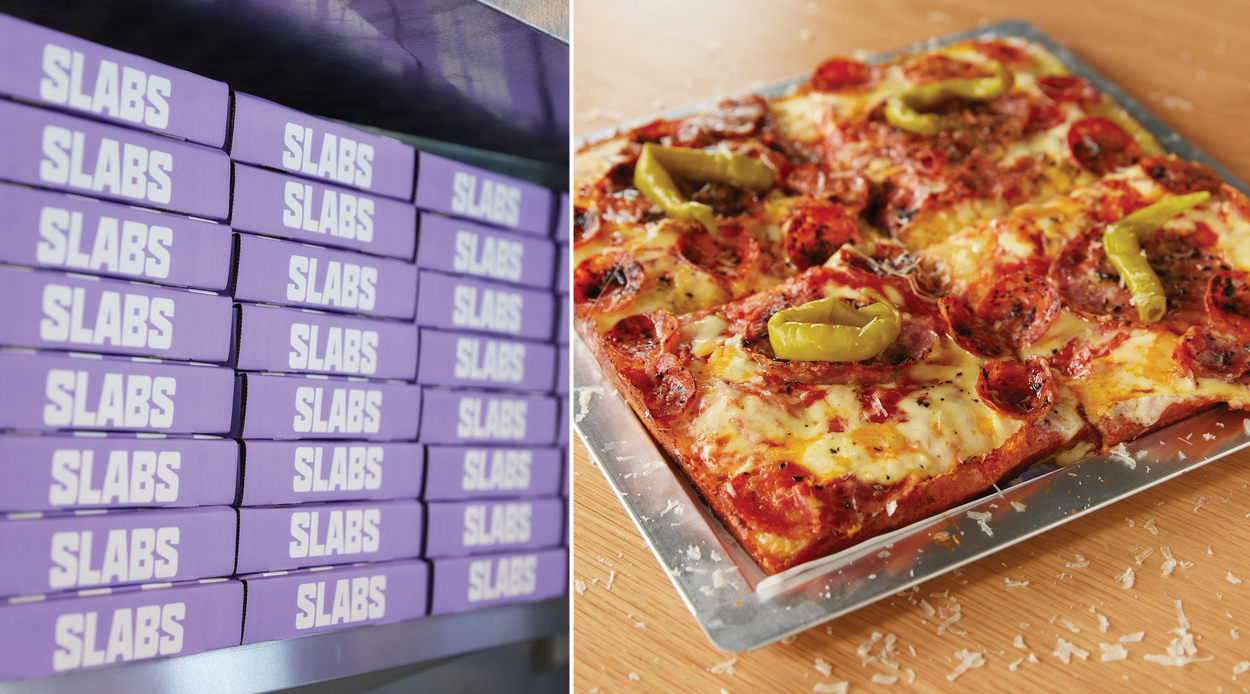 Whether you grab a full or half size slab, each is made to order. Toppings are lavishly layered on top, with sauce often going on — not before — but after most for a truly sensational mouthful. The O.G Square treats us to the classic red sauce, Grana Padano cheese and basil. The Pepperoni takes things up a notch with the addition of tabasco and guindilla peppers. For vegetarians, the Mushroom option, with ricotta, truffle, pecorino and parsley, is a sell-out — and there is also a vegan option with all the trimmings.
Thanks to the cooking method, the crusts of each slice have a crave-worthy caramelised cheese crust. These are given the attention they deserve with additional dips created specifically for the outer edges, including ranch, red and BBQ sauce.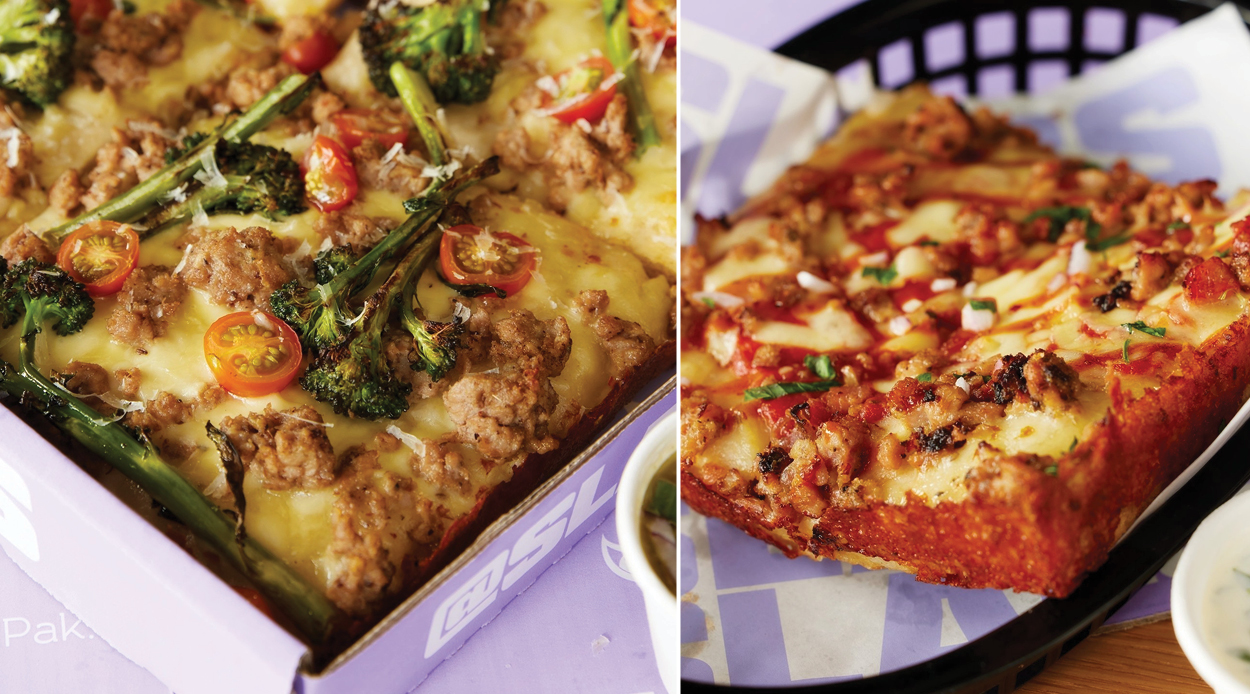 For those after a little more, there is a trifecta of sides — garlic bread with all the cheese, garlic butter and red sauce; fries with house seasoning and roasted garlic aioli; and wings with BBQ and ranch sauce.
While we think it's worth taking a seat at the purple-hued pizzeria for the all-consuming smell of freshly baked pizza, Slabs has also developed an online ordering system to make it easy to pick up takeaway orders as soon as they come out of the oven.
Before Slabs, owner Simon Murphy started Umu in Kingsland, which specialises in pizza with a sourdough base that took ten years to develop, and the cultivation of an ancient starter. This new venture has the same level of care. Spotlighting only six signature flavours, and a drinks menu of ice-cold soft drink cans, the focus is on curation and quality before all else.
Opening hours
Wednesday to Saturday: 12 — 9pm
Slabs Pizza
178 Onehunga Mall
Onehunga, Auckland