Gelato aficionados have been pacing Ponsonby Road, as the popular Island Gelato Company's fourth store has been prepped and polished. For today's opening, the charming store has had a lick of paint the colour of its classic mint (and chocolate) flavour, and shiny new cabinets from Italy have been filled to the brim with seasonal sorbet and gelato.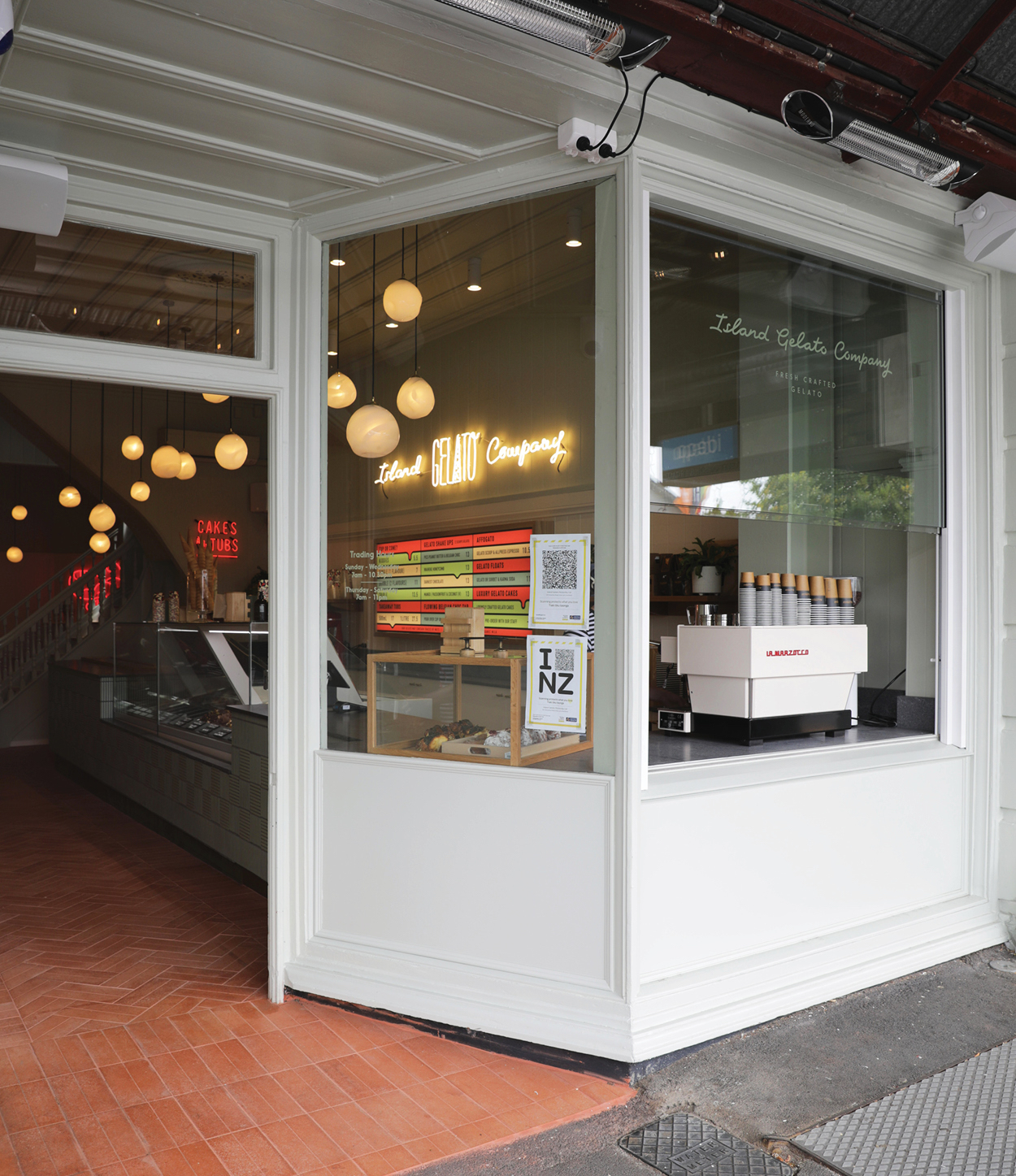 Continuing that summer feeling in the city, the new range includes a Plum Pavlova and Mango Lassi, as well as fresh flavours made with award-winning fruits from Jackson Orchards in Marlborough. After much deliberation on your dream flavour combination, we recommend opting to have your scoop run under the store's flowing Belgian chocolate tap for the ultimate melt-in-the-mouth indulgence.
But the new Island Gelato Co. is not just about securing your next scoop. A large fridge past the counter will soon showcase its newly crafted gelato cakes, available to order and pick-up for special occasions. You can't go wrong when choosing between the likes of Banoffee Pie, Espresso Martini, Summer Bombe Alaska and a vegan Chocolate Praline Crunch. Also soon to be added is a debut range of pre-packaged gelato tubs, for when a cone is not enough to satisfy your cravings.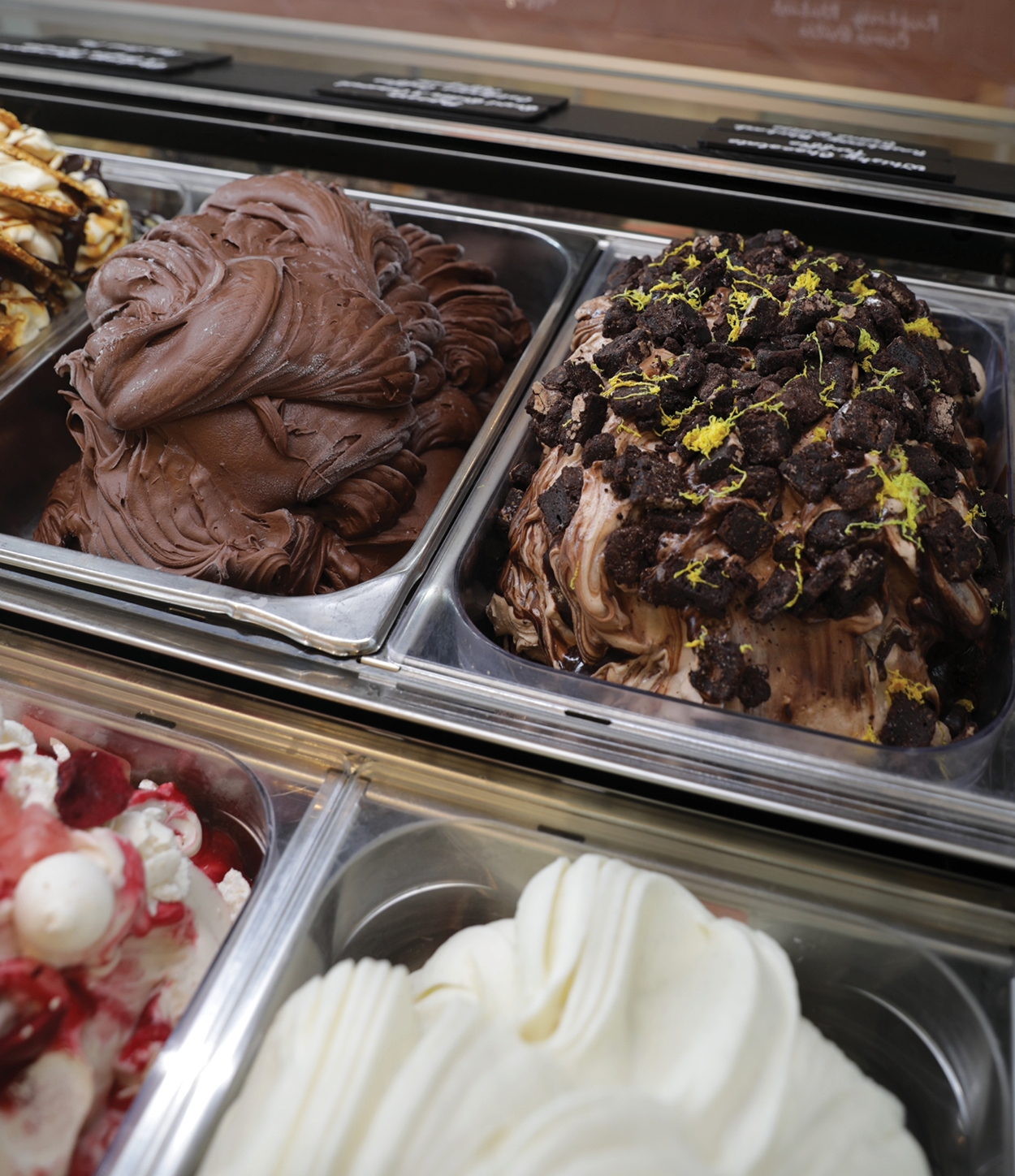 Even if you have an event to get to, we recommend staying a while and enjoying a gelato shake, Allpress coffee or a sweet or savoury treat from Little & Friday. With dedicated seating outdoors at the front and indoors at the back, this is a delightful invitation to enjoy life's little luxuries.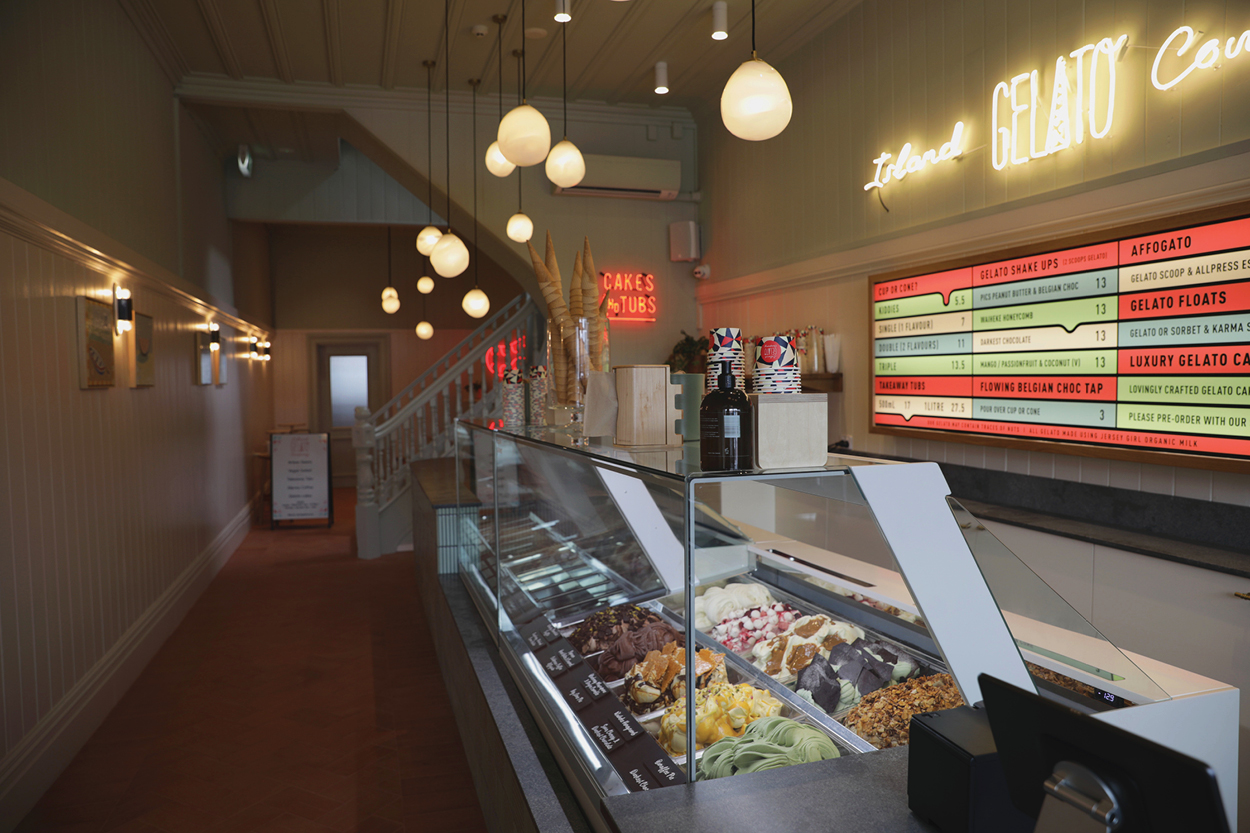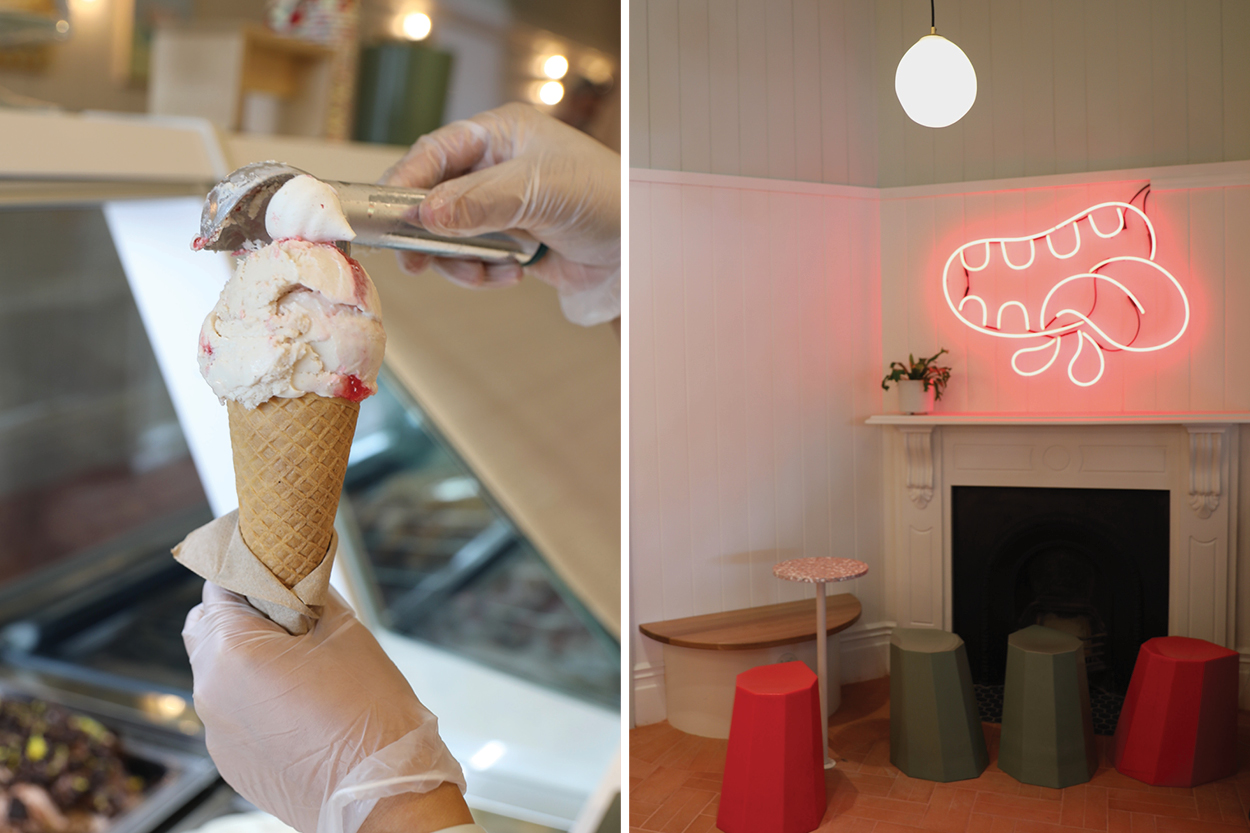 Many of the 1920s building's character features have remained, including the intricate ceiling details illuminated by pendant lights by Luke Jacomb of Lukeke. Working with WonderGroup, the team have brought the good vibes of Waiheke Island (the location of their original outpost) with them. Honouring the heritage of their new home — while layering nostalgic and modern interior elements over the top like their own confections — Island Gelato Co. keeps things cool, as always.
Opening hours:
Sunday to Wednesday — 7am — 10.30pm
Thursday to Saturday — 7am — 11pm
Island Gelato Co Ponsonby
124 Ponsonby Road
Ponsonby, Auckland