Among our networks, it seems like the number of people isolating due to being a close contact has sky-rocketed — along with daily Omicron case numbers. While the definition of 'close contact' has changed under response Phase 3 (to now only include household and household-like contacts), understandably there will still be a number of people remaining at home or playing it safe.
The close contact regulations have also greatly affected local hospitality businesses, many of which have had to shut their doors due to being short-staffed. Those that are still operating need our support now more than ever. While dining out is business as usual currently — and most restaurants are taking every precaution to keep diners safe — should you be laying low, we suggest you peruse these utterly delicious takeaways, most of which are available for delivery. Make sure you keep an eye on individual eateries' social media, as that's often where they update on sudden closures.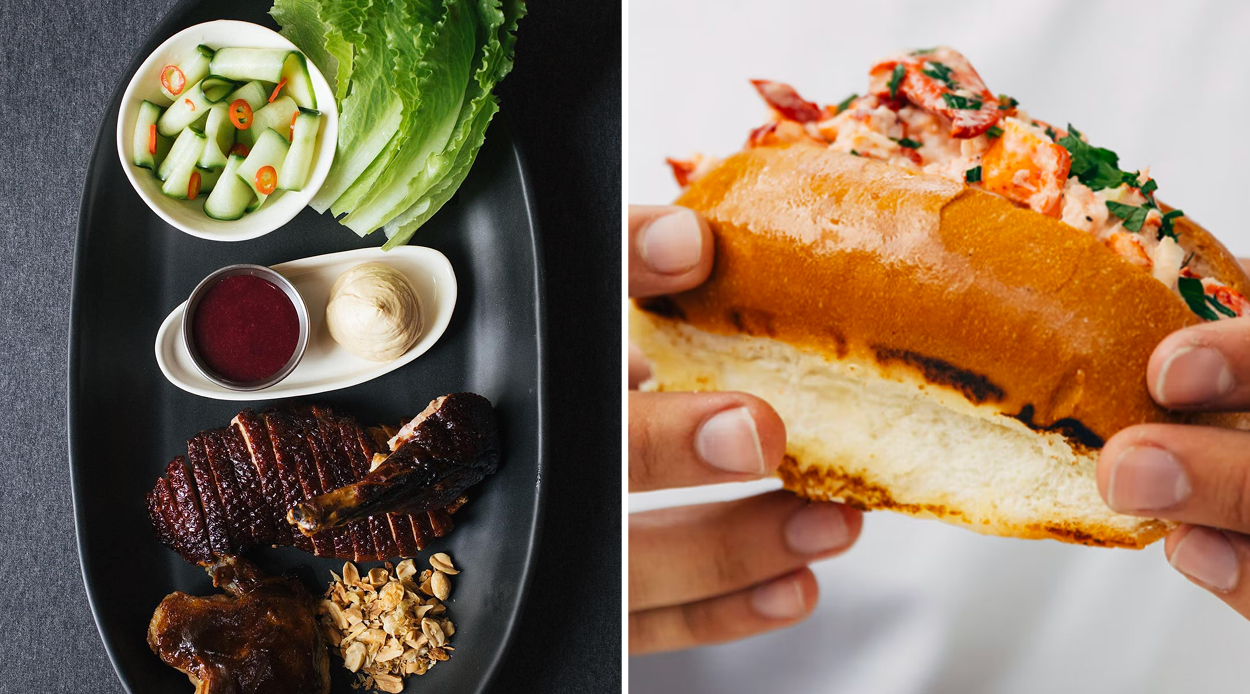 Culprit
With its immensely popular 'Culprit @ Home' offering, the Wyndham Street eatery is taking meal kits to another level. The Deluxe Duck Kit is truly exceptional; three courses (four if you count the tasty pre-mixed cocktail included) comprising gourmet ingredients like heirloom tomatoes and chicken liver parfait; a main of Culprit's 'Famous Roast Duck', with pork-stuffed roast duck and duck leg confit, to be served with plum sauce, hoisin sour cream, pickled cucumber and lettuce cups. Plus, dessert to finish. The kits are $149 and are available for delivery Fridays and Saturdays, to Auckland, Tauranga, and Hamilton via a special overnight tracked service. Order online here.
Gemmayze Street
After a short stint being closed, our favourite Lebanese restaurant has reopened. For the time being, Gemmayze is just offering takeaways — which we're actually stoked about, because they were one of the best parts of lockdown. Order from a mouth-watering selection such as the Mezza box (filled with goodies including that famous silky hummus); a three-to-four-person hot Jeeb feast with lamb shoulder and the works; and more. The sable tart dessert special looks incredible, too.
Savor Goods
Love lobster rolls? How about pasta from Amano? You're in luck. Savor Goods is the ultimate go-to for all things delicious. Order these from the Savor website, along with a range of meals to finish at home such as NSP's Wagyu lasagne, Ostro's slow-cooked Te Mana lamb shoulder or Harmony pork belly; and even family-sized sushi platters from Oji Sushi. Plus, if you're in the mood for a tipple, there's an excellent selection of cocktails, wines and champagne. Savor just offers contactless pick-up, rather than delivery, so keep that in mind depending on what your situation is. Order online here.
Lillius on Toast
Having reverted temporarily to takeaways while staff are off isolating, Eden Terrace fine dining restaurant has put its own, very delectable spin on toast with toppings. Much less basic than the phrase would suggest, Lillius' take includes the likes of house-made quail terrine, truffled creamed corn and curried egg salad — which you can buy along with loaves of its sublime sourdough, focaccia or gluten-free walnut loaf, made fresh each day.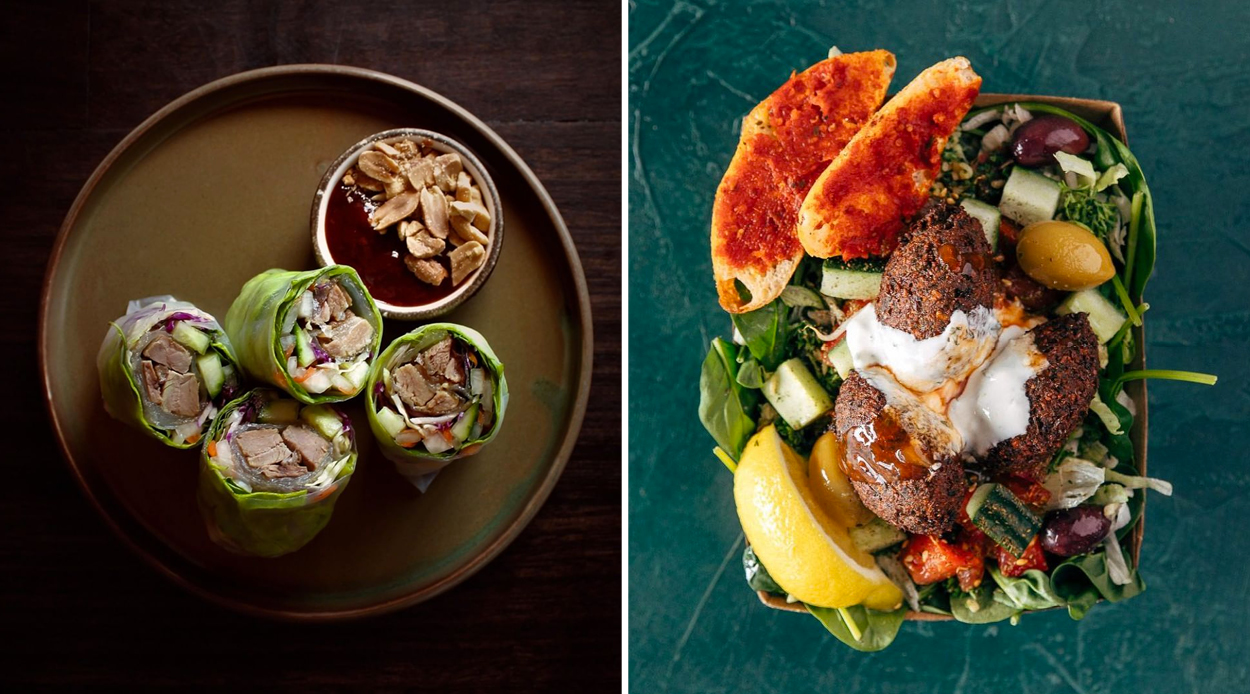 Cafe Hanoi
A hankering for the freshness and flavour of Vietnamese food can be satiated thanks to Cafe Hanoi's at-home menu, available for delivery via Uber Eats. On offer are fresh rice paper rolls, main dishes like wok-seared market fish and roast duck, curries and vegetable dishes, salads and more. Order online here.
Ima Cuisine
The beloved Fort Street restaurant is the home of some of the best Middle Eastern fare in the city, with so many menu favourites available for delivery via Delivereasy. Choose from moreish pita pockets stuffed with falafel, chicken or lamb, to flavourful platters, Brick Lane-style hot beef sandwiches and more. Plus, Ima's famous hot cross buns have started hopping their way out of the oven — we're particularly drawn to the hot cross bun bread pudding. Heavenly. Order online here.
Bali Nights
A culinary trip to Bali just became possible thanks to Bali Nights' delivery menu. Order delicious street food-style dishes such as beef rendang, nasi goreng and more, and have it brought right to your door via Uber Eats. Order online here.
Fatimas
For those in need of their Fatimas feed, online ordering is available for delivery from its Ponsonby store via Delivereasy. Fatima's full, fresh menu is ready to go, including pitas, salads and charwarmas, as well as sweet treats and even pantry stockers of Fatima's tasty sauces for home cooking. Order online here.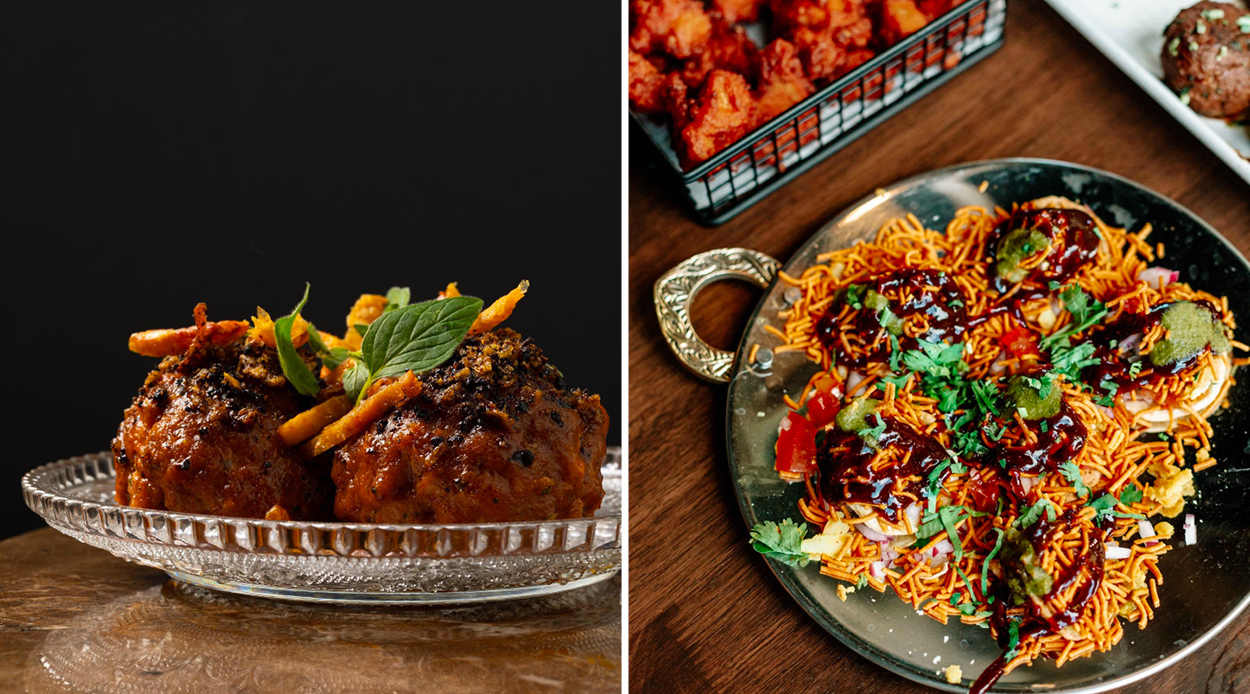 Bar Magda
The Subterranean Cross St bar and eatery has a 'Magda Family Feast' menu available for contactless pick-up, comprising a selection of its unique Filipino-inspired fare. It includes hot dishes like BBQ lamb ribs pyanggang and pork and duck albondigas, plus vegetable sides like charred carrots with chifa sauce, beetroot relish and walnuts. There are also add-ons available such as dessert and a full drinks list including Bar Magda's new take-home cocktails. Order online here.
Jess' Underground Kitchen
While not a restaurant per se, a Jess' Underground Kitchen order will offer benefits far past just one night — especially if you go for one of the multi-meal care package bundles. Delivering across Auckland and the North Island, these comprise delicious frozen meals (far more wholesome than what you could find at the supermarket), and can be mixed and matched so you never get bored. Choose from the likes of chicken and mushroom pie, spinach and ricotta cannelloni, pulled pork and fennel ragu with pappardelle — and many more, including a variety of sweet treats. Order online here.
Ginger
When it comes to takeaways, Thai is one of our favourites for fresh and flavoursome fair. Ginger in Remuera is offering contactless takeaways and deliveries on its colourful menu — from classic ka ree puff and tom yum soups to sweet chilli snapper and papaya salad. Order online here, or over the phone on 09 523 2626.
Mumbaiwala
We certainly feel for any business that launched just before the omicron outbreak, and new Ponsonby Road Indian eatery Mumbaiwala was humming along nicely. They have a succinct selection of their flavourful street food-style dishes on offer for takeaway, a perfectly delicious antidote to the stress of these trying times. Order via phone on 09 213 4152.