There's a lot to love about the subterranean cool Bar Magda, and it's not just the Filipino-inspired fare or rose-tinted atmosphere. But if you do feel like a night in — rather than an adventure to Cross Street — you can still be part of the excitement with the eatery's takeaway menu.
Of special note is the by-the-glass-bottle cocktails, which are a welcome addition to entertaining at home. From the Holy Trinity cocktail menu, this is your chance to try its modern classic Magdarita. Blended with silky Arette Blanco Tequila, smoky Gracias a Dios Mezcal from Oaxaca, and a touch of elderflower cordial, lime, and agave, you can simply pour over ice and sip this magnificent margarita-style drink in one swoop.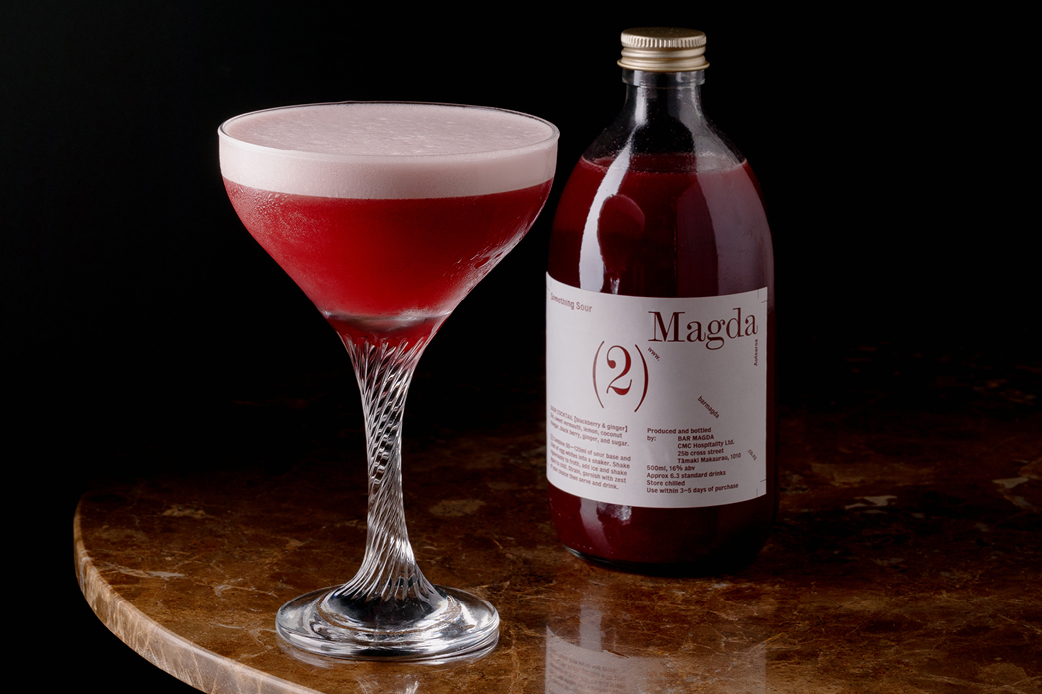 From the Something Sour menu, the Blackberry & Ginger Sour is perfect for summer evenings. Made with the punchy and fruity Grey Lynn Gin (made using locally sourced botanicals) as well as warming Cocchi Vermouth Amaro, and the aforementioned blackberry and ginger — this one is best shaken, not stirred.
With each 500ml bottle equating to five to six servings, we say it's time to gather around and let the good times flow.