"It's cool being able to serve people the food we grew up with, that our parents cooked for us," says Adriana Ferdian, one of the founders of new eatery Bali Nights. Having opened the doors to its vibrant space on Williamson Ave only three weeks ago, Bali Nights specialises in the punchy yet fresh flavours of Balinese street food — a delicious branch of Asian cuisine that is far from mainstream in New Zealand.
The team behind Bali Nights also operate popular Indonesian eatery It's Java, located nearby in Vinegar Lane. A group of six (three couples), they all bring their different strengths to the business. Adriana takes care of the marketing, while her husband Bobby is a design whiz. Executive Chefs Wawan and Dana Darmawan both have 20 years of hospitality experience, and Zemmy and Yanti Wahyudi look after operations.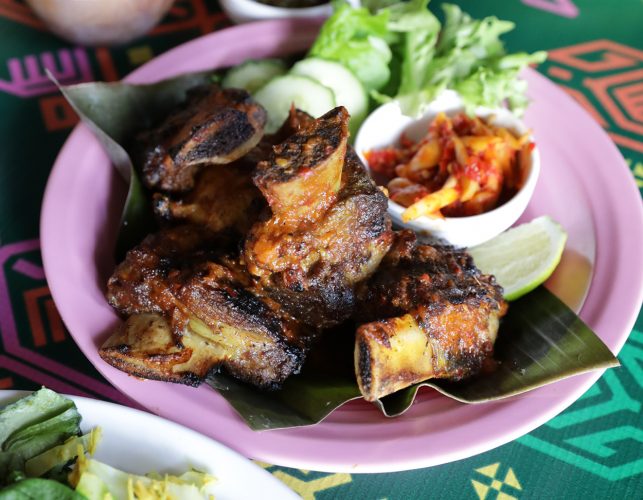 Bali Nights' tropicana-inspired interior is eye-catching, cheerful and casual, with hot pink, low stools and busily patterned table coverings designed by Bobby to evoke traditional Balinese Batik fabric. Bali itself has been struggling severely over the past year due to Covid, and so Adriana says they sourced much of the furniture and interior accoutrements directly from the island in order to help support the economy.
The menu is extensive and contains some dishes and spices that you will be familiar with from exposure to other Asian cuisines like Malaysian and Thai, plus a host of others that might be wholly new. The team likes it that way, explains Adriana. "We haven't adapted any of our food to this market, we want this market to know how it is back home — or as close as we can make it."
While they don't serve alcohol at Bali Nights, the restaurant is BYO (sure to be a popular factor) and offers the option to take away as well as dine in — the space seats up to 45 people.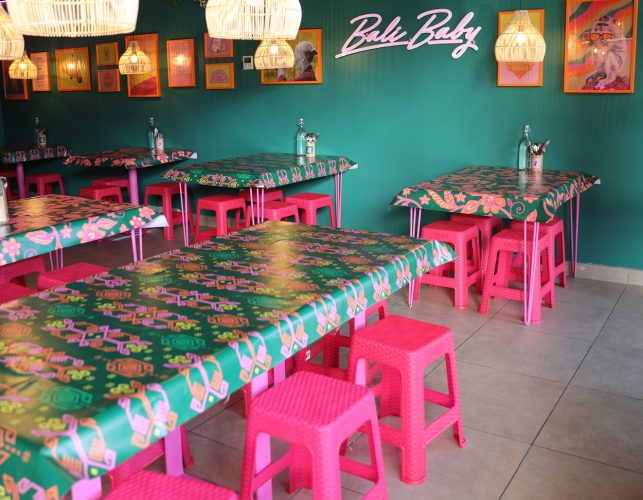 Spiciness is the main theme of Indonesian food, although many of the dishes aren't necessarily that spicy in isolation. It's the addictive sambal chilli sauce, an essential addition to any Indonesian meal, that imparts a hefty lick of heat. Rice is also incredibly important, as evidenced by one of the company's key mantras: "for some, 'Nasi' means rice, but for us 'Nasi' means life."
Many of the dishes have several delicious elements on the plate that, when eaten together, make for varied and flavourful mouthfuls. Bebek Tengil, or half fried duck, is a must-order, as are the Iga Bakar grilled beef ribs. Sate Ayam, or grilled chicken skewers, are a familiar favourite served with addictive peanut sauce (there's also a vegan version made with tofu and tempeh). The overall menu is around 40 percent vegan just as is, says Adriana, and rather than using faux meat substitutes, they focus on natural alternatives like jackfruit, tofu, tempeh and nuts.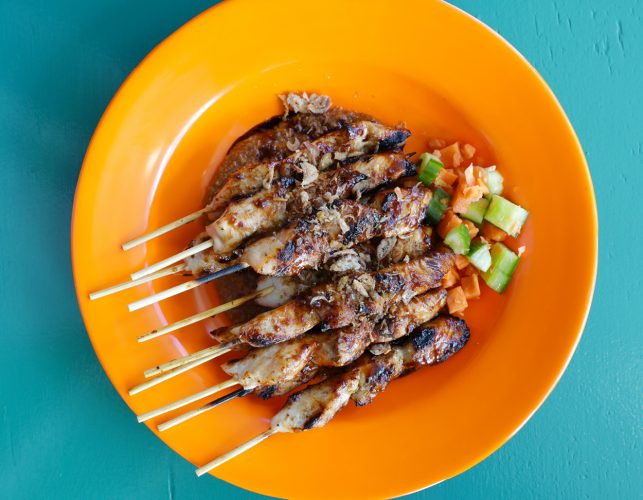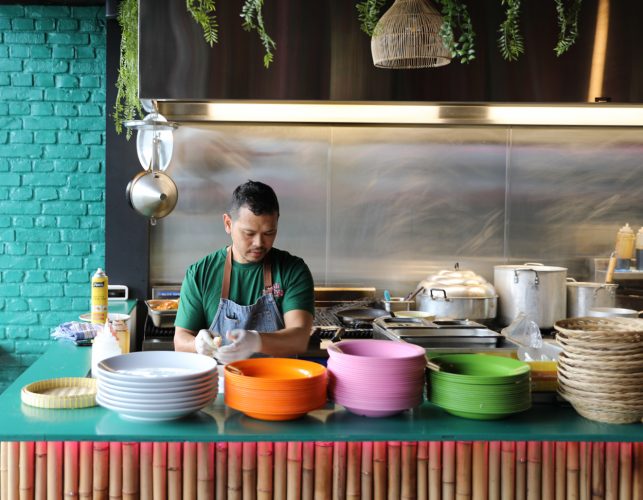 Nasi Campur Vegan is a tasty plate for plant-based eaters, comprising jackfruit rendang, sayur urap (a refreshing salad with coconut), orek tempe (savoury fried tempeh), bakwan (a fried vegetable fritter), peanut cracker, and spicy fresh sambal bawang sauce on rice. A whole grilled snapper is an impressive centrepiece to any meal, fragrant with both a sweeter, soy sauce-based sambal to pour over and hot mango sambal for even more layered heat.
The team at Bali Nights is on a mission to make Indonesian food more mainstream, including that with a Balinese street food twist. Having tried a sizeable portion of the menu ourselves, we have to agree that it deserves to be much more of a go-to for New Zealanders. So, next time you feel like something with bold, fresh flavours and plenty of spice, we suggest you make a beeline for Bali Nights.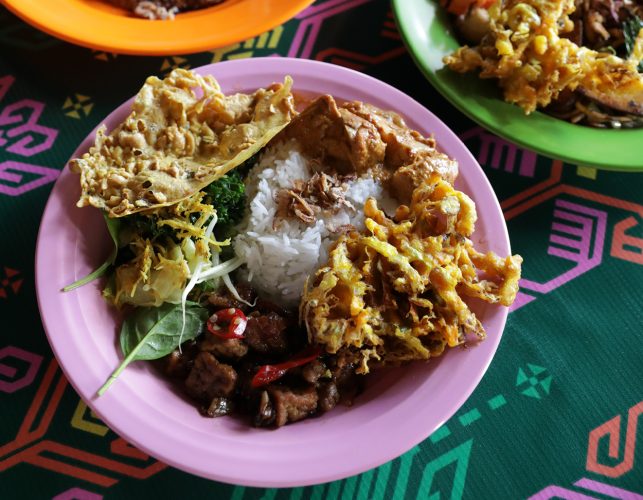 Opening Hours:
Tuesday to Thursday: 12pm — 9pm
Friday to Sunday: 12pm — 10pm
Closed on Mondays
Bali Nights
4 Williamson Avenue,
Ponsonby