Mumbaiwala is a restaurant that has its meaning written all over it. "Mumbai is big. It's full of dreamers and hard-labourers, starlets and gangsters… and a thousand and one Walas," reads the wall above the main dining room.
'Wala' is used to describe something that you are associated with — like the Chaatwala who sell street food delicacies (known as chaat) on almost every corner of Mumbai. Stepping into Mumbaiwala, you are at once a part of the restaurant that channels the ambience and bustle of its namesake city's streets, as well as being a part of the community that made it happen.
Aneri Nathu opened Mumbaiwala in Ponsonby to mix up the local Indian cuisine scene. Her parents, Anup and Sadhana Nathu, have been in the hospitality industry for over 30 years, founding the Tandoori Palace in 1990 before it swept the South Island with the success of its restaurants and sauces. After the Christchurch Earthquake, the family saw the opportunity to help with the city rebuild, and opened a new restaurant in the rescued heritage building, Isaac House.
After university, Aneri ran one of the restaurants in Queenstown but, together with her parents, she began to see a need to showcase the lighter styles of Indian food, in the form of authentic street and sharing plates, and they soon opened Mumbaiwala in Christchurch. "At the time, there was nothing like this in New Zealand," says Aneri.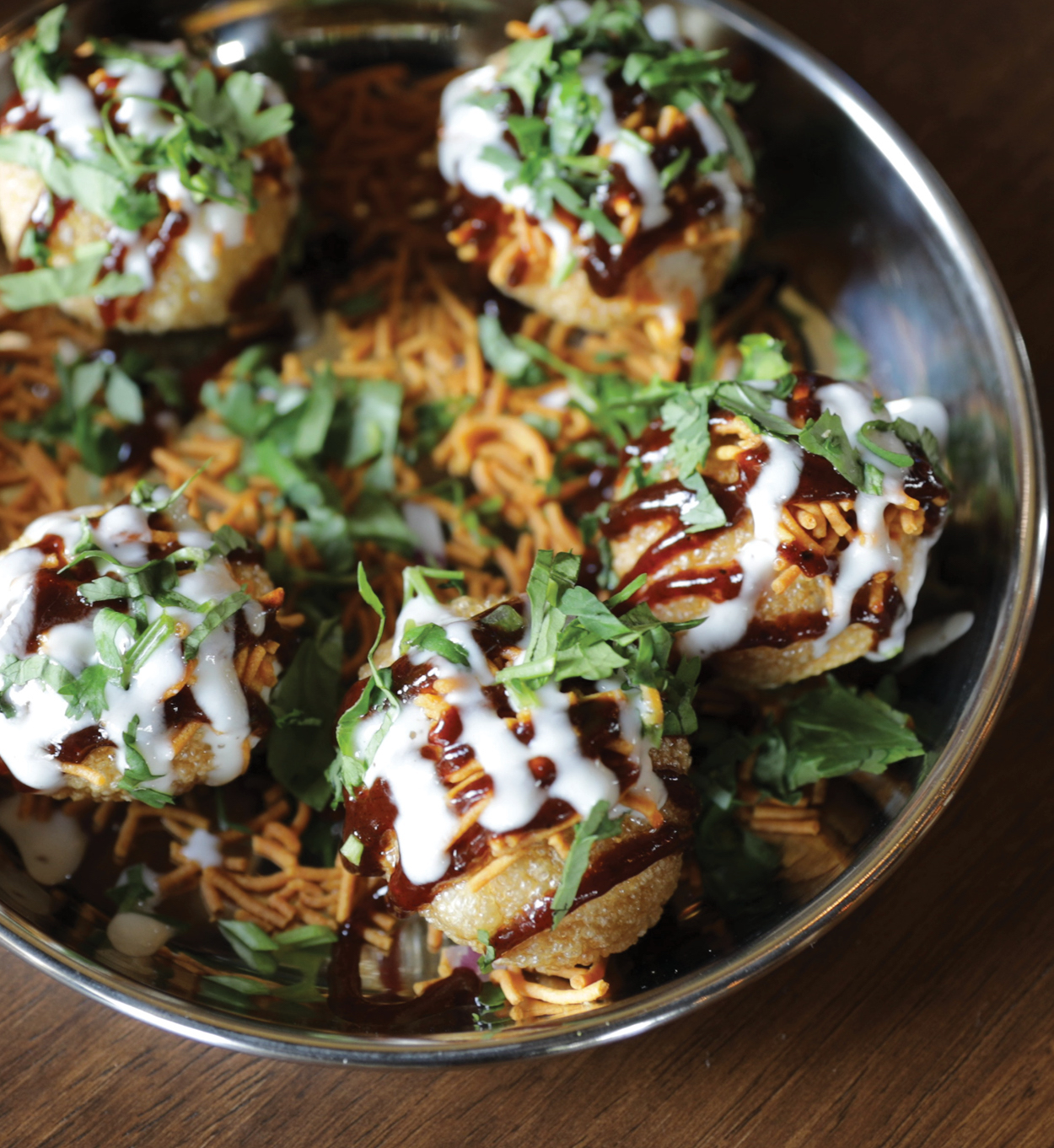 After a few too many asked why Mumbaiwala wasn't in Auckland, or whether they could open it themselves, Aneri decided to take matters into her own hands. Luck struck when she was attending a cricket game with a few of her father's friends, and they suggested its new site (in the space of the former Nood and Pumpkin Patch stores) on Ponsonby Road.
While Mumbaiwala Christchurch operates as a more traditional restaurant, Aneri wanted its Auckland counterpart to be a casual all-day eatery. As it happens, Ponsonby's scene sounds surprisingly similar to Mumbai's. "Anyone can come in. It doesn't matter who you are," she says. "You could come from corporate, you could come from yoga, you could come in jandals… that's how we roll in India."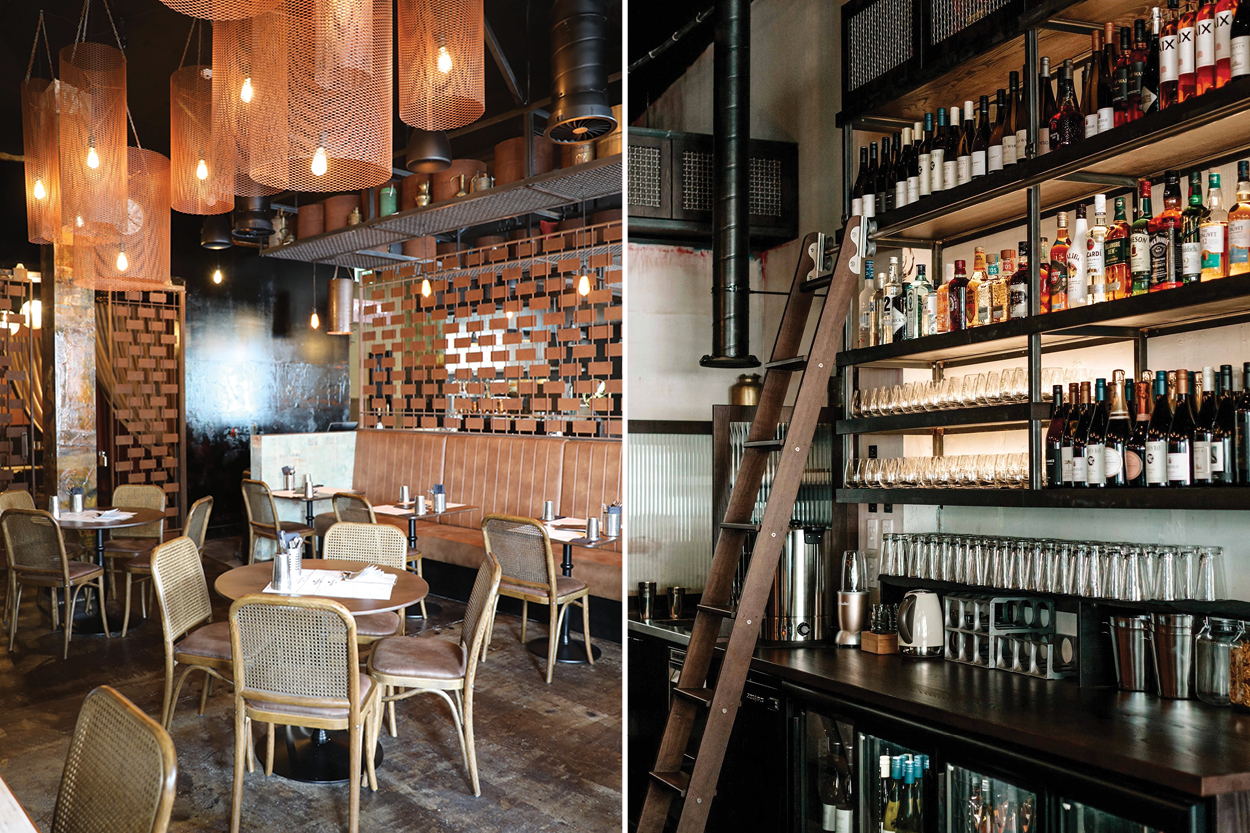 Like most big ventures, it takes a village. For the menu, Aneri's mother has created Mumbaiwala's signature dishes and taught the chefs her authentic version of Indian cooking. The Head Chef, Pramod Bhatt, has been with the Nathu's for ten years, from Queenstown to Christchurch and now Auckland, and brings his own wealth of knowledge.
Much like on the streets in Mumbai, the Dahi Puri is a particular favourite. The mini puffed puris are crispy on the outside and capture delicately soft mashed potatoes, chickpeas and a spicy yoghurt on the inside. Our waiter implored that we popped them in our mouths in one quick go, for the full, flavoursome experience.
Other standouts include the Sev Puri, like an Indian version of nachos and salsa, the fried Mumbai Chicken, which has its own secret spices, and Cauliflower Manchurian, which could be mistaken for meat with its pastry-free dumplings covered in chilli and garlic sauce.
The menu has many of the much-loved dishes from Christchurch, and is updated seasonally. Most are vegetarian or vegan, and there is also a dedicated vegan menu for those who do not wish to stray. Meanwhile, the impressive Daruwala bar serves all the quenching libations you'd expect, as well as a range of Indian-inspired cocktails and mocktails, including a Bombay Colada and Mango & Coconut Lassi.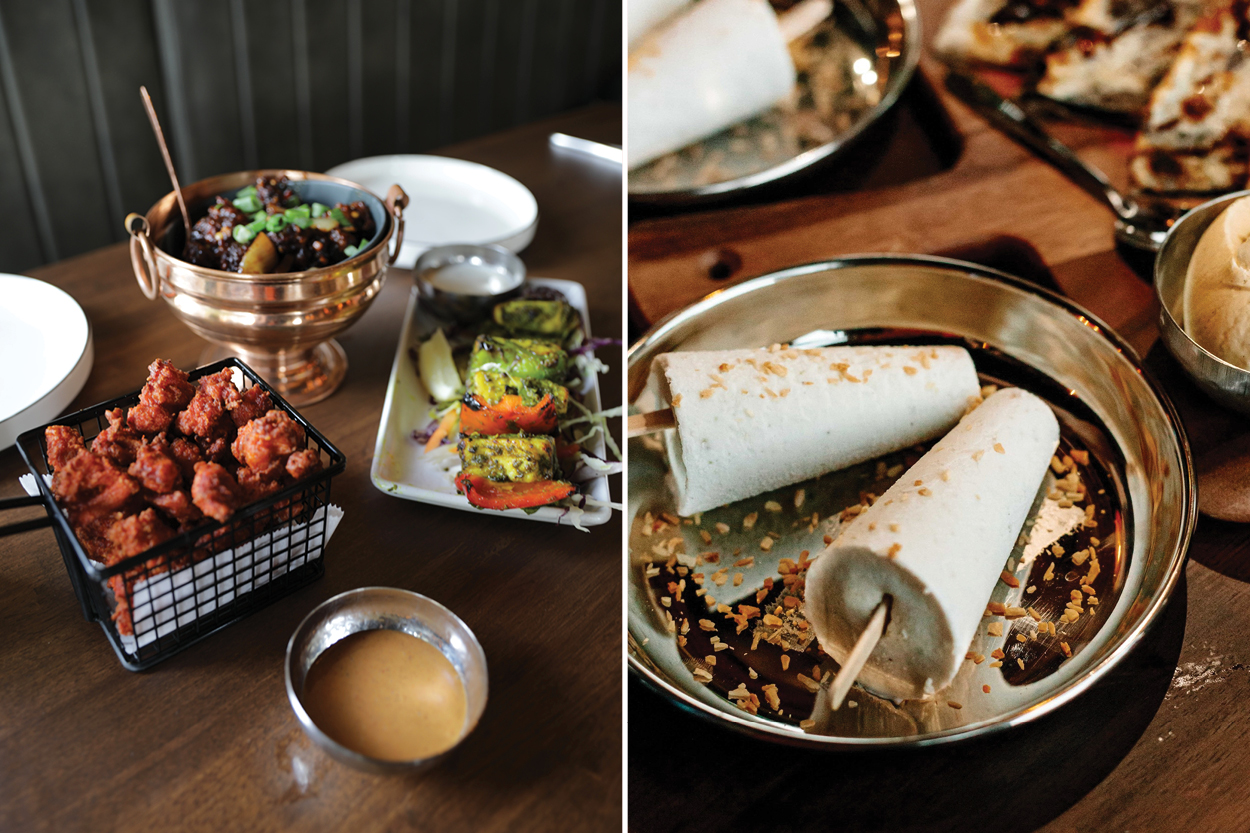 Mumbaiwala is as much about the experience as it is about the food. The atmospheric interiors are filled with finds from Indian markers. Although Aneri couldn't explore these herself this year, a friend who had helped with the Christchurch location shopped and bartered on her behalf over FaceTime. Soon, 700 kilograms of authentic antiqueware arrived.
The large, open-plan space is pared back with a refined colour palette. The atmospheric light covers are made out of Indian rice sacks, with Mumbaiwalas printed on for a personal touch. Indian newspapers are also on display for those who want to settle in earlier in the day. "The thought of every little minor detail was key for us to make sure we do something quite different," adds Aneri.
Towards the back are private dining rooms that can be curtained-off for either one large group, or two smaller gatherings — whether this is for a special occasion or for those who want a bit more the space next time they go out.
While the team didn't expect to open through a lockdown and red light level, it's not the first time they have brought a renewed sense of optimism to a city with a new project. Once the borders open, Aneri hopes to have Indian brunch on the menu. In the meantime, keep an eye out for takeaway options that will extend their offering.
"We're finally here and this is the chance to do something when things finally rebuild into Auckland," says Aneri. "It's probably not the perfect timing, but we find it to be the perfect timing because if you can open a restaurant through a pandemic, I think you can open anytime."
Opening hours:
Tuesday & Wednesday: 5pm onwards
Thursday to Sunday: 12pm – 2pm & 5pm onwards
Closed Monday
Mumbaiwala Ponsonby
252 Ponsonby Road
Ponsonby, Auckland