From the same owner of Scout, Woolfy's and Newbie, Fields Café has opened its doors on the North Shore, where Roger Liu has taken his hospo game to the next level. From a much larger space to a more elaborate and creative menu compared to his previous cafes, Fields has already become a bustling spot for Albany locals and is only planning on growing further when the apartment complex that neighbours the café is ready to welcome residents.
Located in a developing neighbourhood surrounded by construction sites, it's impossible to miss the modern and sleek white building designed by Young + Richard's, which also home to a children's playground and outdoor deck. Fields' interiors were designed by Material Creative who were also the ones behind Liu's previous cafés and have formed a signature style and cohesiveness from working together over the years.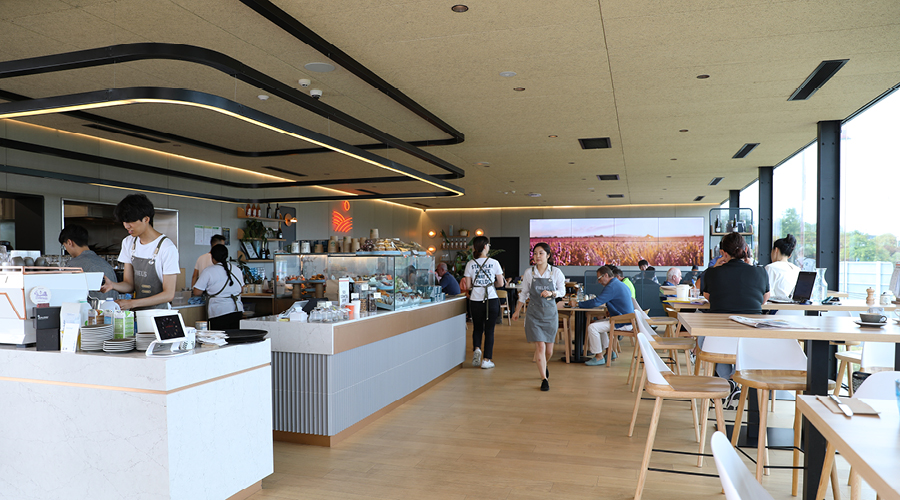 Inside, you'll find a wide and open space that seats 110 customers while welcoming in the natural light effortlessly. The tables are arranged for the café to feel spacious and for those that are seeking more privacy, there's a private room for board meetings and events, located at the back of the cafe. Although the stellar design is undeniably eye-catching, just like Liu's previous cafés, it's the cabinet of treats, such as lamingtons, cakes and muffins, followed by savoury takeaway meals that first catch your attention, particularly the dragon's egg-shaped passionfruit cheesecake with a coconut cake base.
On the menu, there's a variety of dishes that range from the nourishing to the naughty, such as the summer bowl, which comprises of wild rice, diced kumara, turmeric-seasoned pickled cauliflower, quinoa, radishes and a poached egg in a bowl that has been lined with tart beetroot yoghurt. Then there are the corn croquettes that have been drizzled with a decadent honey mustard mayo that enrichens the creaminess of the deep-fried croquette's fillings.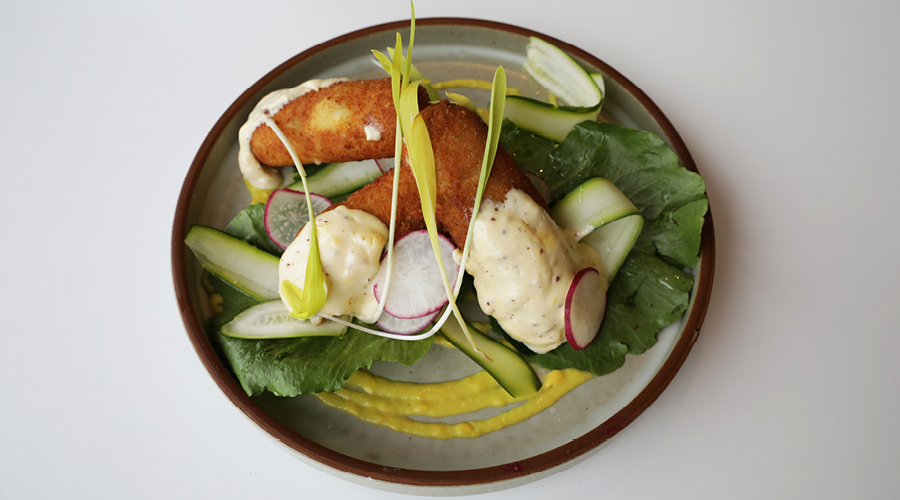 However, it was the Waitaha wagyu beef burger that stole the show for us. Created by the head chef, Logan Wang, this burger features a thick and creamy sauce with a complexity of tanginess and decadence, made from his own secret recipe which he refrains from sharing. The brioche buns are smeared with sweet and salty bacon jam and the juicy wagyu beef patty is topped with melted gouda cheese and finished with a side of golden, crispy fries. Luckily, Fields is a licensed café, meaning that the glorious pairing of a cold pint of crisp beer with delicious deep-fried fare is an absolute possibility at this spot.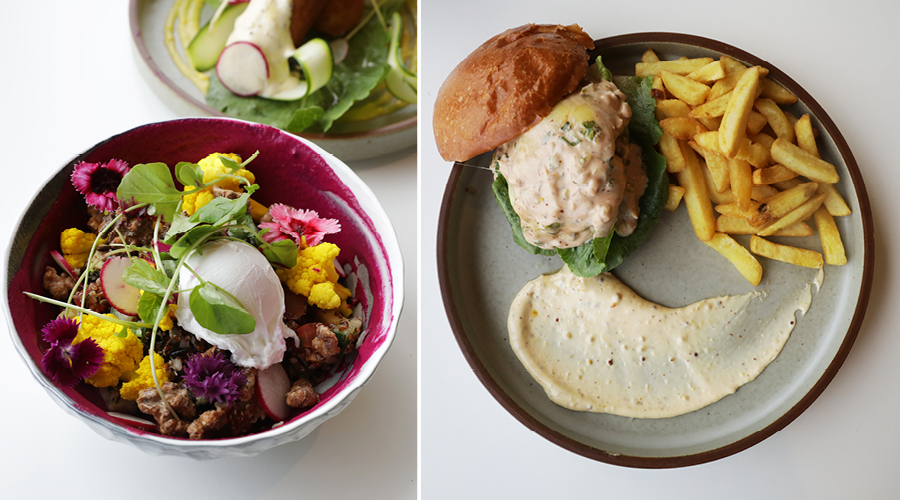 Calling out to all sweet tooths, Fields might just be the newest and strongest contenders for serving Auckland's best pancakes as the matcha hotcake was seriously tasty. Boasting an unbelievably fluffy texture, combined with the subtle earthy notes of green tea which were enhanced by the chocolate crumb. The hotcake was paired with fresh berries, caramelised almonds, sweet strawberry coulis and topped with a bittersweet and aromatic sesame ice cream which only made the matcha flavours shine even brighter.
With the aim to recreate brunch classics with a contemporary twist, chef Wang even played around with the morning staple eggs Benedict by swapping out the English muffins for a Japanese pancake, otherwise known as okonomiyaki and your choice of side, from salmon, bacon to miso-glazed eggplant. The diverse menu makes Fields a café that anybody can enjoy and the spacious fit-out makes it the perfect spot for a long catch-up with friends. Meanwhile, the impressive cabinet and Kokako coffee, brewed by professionally-skilled baristas also makes for a great eatery for a fast and easy takeaway.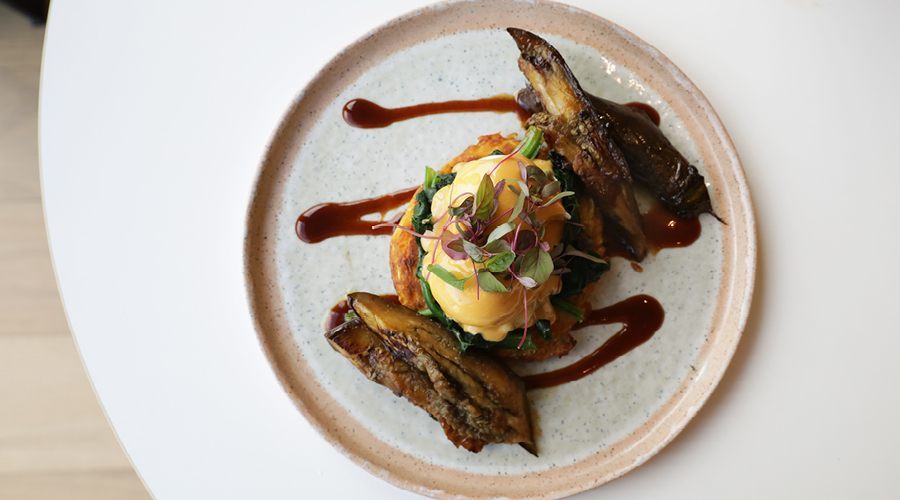 Whether you're located within the area or not, we suggest you move this one to the top of your dining agenda as we're already planning our trip back so we can get our hands on the Sichuan-spiced fried chicken burger.
Opening hours
Monday — Friday: 7am until 4pm
Saturday & Sunday: 8am until 4pm

Fields Café
4 Appian Way,
Albany