And just like that, Newmarket has another eatery to add to its ever-growing line-up. Welcome Newbie, a new cafe on Broadway serving classic brunch dishes with modern touches in both presentation and flavour. The space boasts a vibrant and eccentric interior, conceived by Material Creative, where technicolour tiling meets fun neon accents and dried flowers hang from the wall, a kind of three-dimensional incarnation of the colourful, leafy mural that adorns the wall overlooking the front counter. The bright ambience evokes the golden era of Newmarket when, in the 1960s, Broadway boasted the biggest collection of neon in the country, and highlights to the kind of vibrancy Newbie is seeking to offer in its experience.

In contrast to its bright and colourful surroundings sits a crisp, white La Marzocco Modbar espresso machine, tucked seamlessly under the countertop. The machine is managed by Newbie's experienced team of baristas (which includes the two-time winner of the New Zealand Latte Art championship, Leo Li), who expertly churn out cups of Atomic Coffee Roaster's Velcoe blend, and ensure the quality of the brews level up to the sleek aesthetics of the machine they're being made on.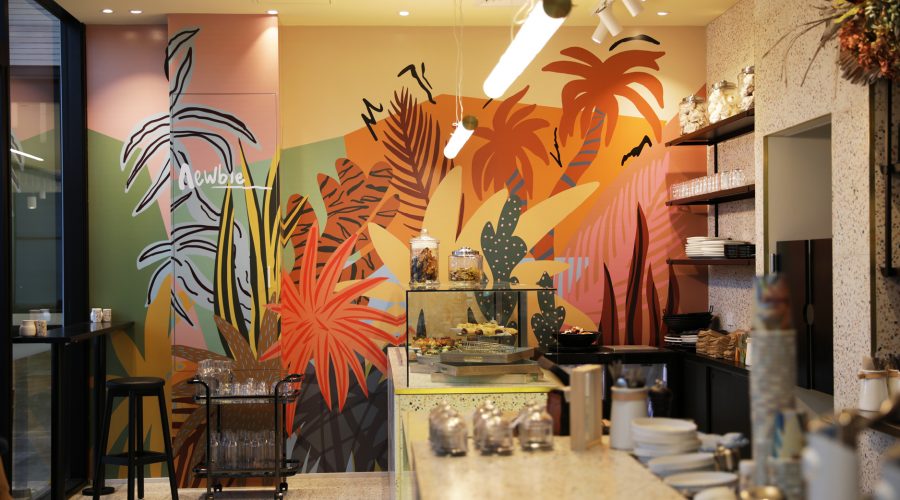 The menu at Newbie comprises classic breakfast staples, made more interesting with creative twists. Owner Roger Liu, the mastermind behind Scout in Torbay and the widely-renowned Woolfy's in East Tamaki, worked alongside Head Chef, Logan Wang (former sous chef at The Hunting Lodge and Pilkingtons) to create a menu that was simple, comforting and focused on flavour. Differing to Liu's previous cafes, he and Wang decided that for Newbie, less was more, a mantra that saw the pair strip the complexity of the dishes back without taking anything away from their unique and eye-catching presentation.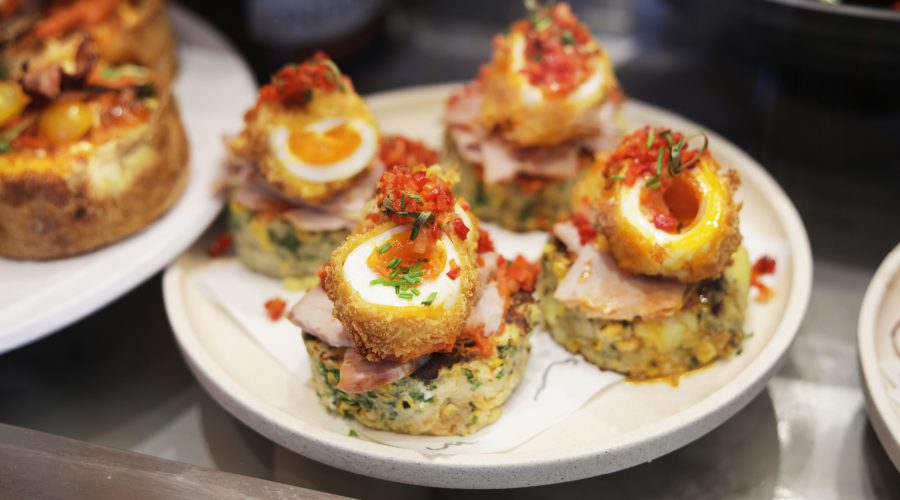 From sweet treats to savoury bites, there's something for everyone to enjoy at Newbie. Roger's Hangover Hash sees fried potatoes, crispy and golden on the outside served with thinly sliced chorizo sausages for some extra spice. Dollops of creamy labneh and red capsicum salsa are scattered across the plate and the whole thing is topped with a fried egg, sunny side up so that the yolk can weave its way through the dish and enrich every element.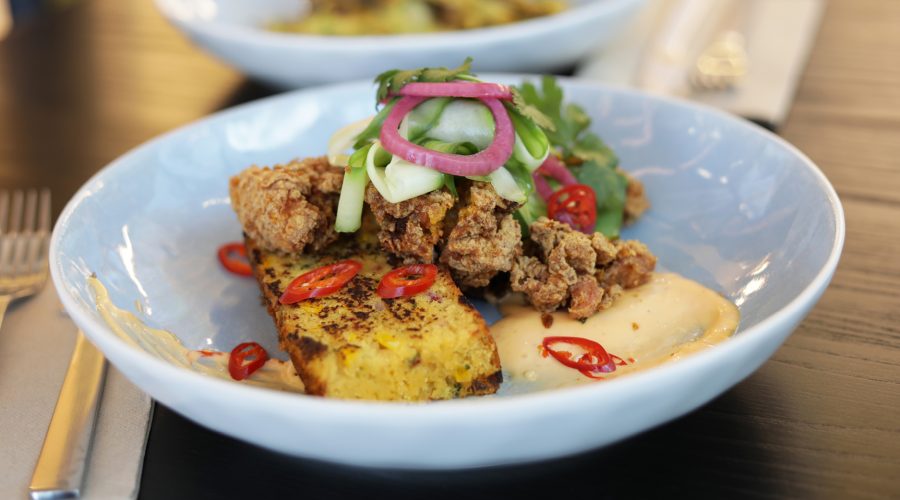 If it's a tasty lunch you're after, the Corny Fried Chicks is a must-try. Cornbread, despite being something of an underrated delicacy in Auckland, is undeniably delicious when done right. And we're glad to see Newbie doing it justice. Here, the cornbread is paired with delectably crispy fried chicken and is served with tangy fermented chilli aioli. Elsewhere on the menu, the Peppered Lamb Pappardelle (apparently both Wang's and Liu's favourite dish) is an absolute must-try. Seeing a plate lined with sweet date purée and al dente pasta ribbons doused in a smoky black pepper sauce, the dish boasts a slight Eastern Asian twist. Beautifully braised lamb is mixed in with charred onions which add depth in aroma and texture and elevate the peppery notes in the pasta sauce and jus.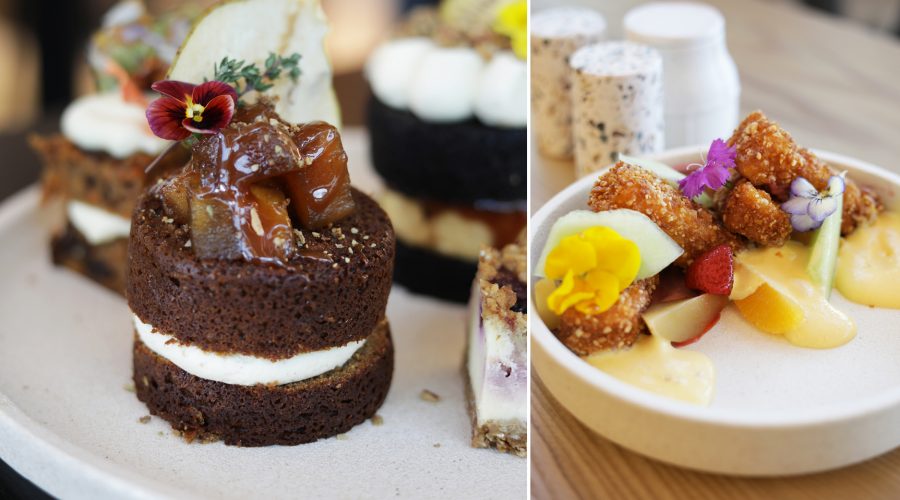 We can tell you one thing for sure, never leave Newbie without having had something sweet. The French Kissed Toast features an array of brioche pieces that have been crumbed with macadamia and sit atop rosewater Anglaise foam and fresh berry cream. And off the menu, the array of enticing cakes in the cabinet are almost impossible to pass up. Our favourites were the double layer chocolate cake filled with pumpkin cheesecake and the berry crumble slice with a centre layer of sour cream. Both tasted as good as they looked (in fact, even better) and went down an absolute treat with one of Leo's warm and comforting coffees.
Opening hours:
Monday — Friday:
Coffee from 6:30am until 7am
Breakfast menu from at 7am until 3pm
Lunch menu from 11am until 3pm
Saturday & Sunday:
All day menu, 8am until 4pm

Newbie
33 Broadway
Newmarket
Auckland