At Denizen, we often share our favourite places to eat. So we decided to switch things up a bit by asking some of Auckland's top chefs about their favourite dishes in town — and we guarantee the answers are not what you'd expect. Seeing a chef out of the kitchen, eating at an establishment other than their own is like seeing a teacher on the weekend. It's indescribably strange. But of course, these are the people who know food better than most — and there isn't anyone we'd rather take advice from on where to go to find some tasty bites.

Sid Sahrawat (Executive Chef and Co-Owner of Sidart, Sid at The French Cafe and Cassia)
Ask any foodie and they will know exactly who you're talking about when you mention the name, Sid Sahrawat. All three of his establishments (Cassia, Sidart and Sid at The French Cafe) are regarded as some of Auckland's best. With such a highly-acclaimed reputation, we were intrigued to hear Sahrawat's dish of choice. His answer might come as a surprise to some people. "The black chilli prawns from Kingsland's iconic Canton Cafe is a dish that never fails," the chef and restauranteur tells me, "I've been going there 20 years and it's as good as the first time."

Tom Hishon (Executive Chef and Co-Owner of Orphans Kitchen and Co-Founder of Daily Bread)
He might be relatively young, but what Tom Hishon lacks in years, he makes up for in his culinary skills and talent. Judging from his unique creations at Orphans Kitchen, the man knows flavour and he certainly knows food. For Hishon, the dish he describes as, "pretty bloody good," is The Yodi bagel from Best Ugly Bagels. Combining salted beef, grilled cheese, sweet mustard and a pickle on a toasted chewy bagel The Yodi is, while an unexpected choice, an undeniably delicious one. When Hishon's not at the bagelry, he's at Cazador, tucking into the Fiorentina tripe dish which comprises braised pig tripe that is "tender and unctuous" in a rich tomato-based sauce and topped with crispy pork skin and Parmigiano Reggiano.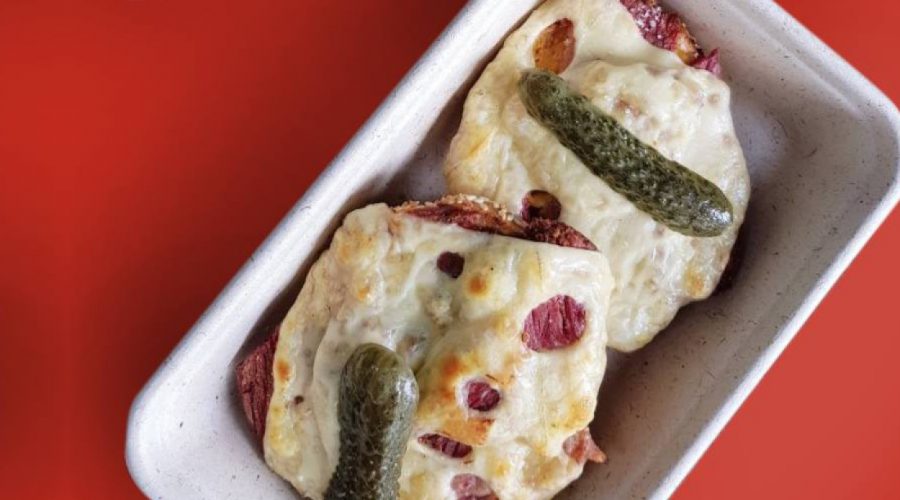 Kyle Street (Executive Chef and Co-Owner of Culprit and Lowbrow)
Following his days as executive chef of Depot and The Fed, Kyle Street has moved on to strengthen his reputation even further by dominating the Auckland food scene with the eateries, Culprit and Lowbrow, he co-owns with fellow chef, Jordan MacDonald. Over the years, Street would have no doubt tasted some of the most delicious food in Auckland, which makes his statement that Cazador's charcuterie degustation was "hands down, the best eating experience in the city," lofty praise. Despite the actual degustation no longer being available at Cazador, the dishes from it are still available to order on the regular menu.

Dariush Lolaiy (Executive Chef and Co-owner of Cazador)
With two of Auckland's most reputable chefs naming Cazador as one of their favourite places in town, it only seemed appropriate to ask the executive chef of Cazador, Dariush Lolaiy what his Auckland dish was. His answer? Nanam's wagyu sausage longganisa. Nanam specialises in Filipino food, an underrated cuisine that's packed full of flavour and its longganisa is amazing. Lolaiy explains the sausage as a "melt-in-your-mouth tender morsel, with a super punchy lemongrass hit," and emphasises the level of quality service that can be found at the Takapuna restaurant.

Jordan Rondel (Head Baker, Founder and Owner of The Caker)
Any occasion becomes all the more special if a cake from The Caker is involved. It has been nine years since Jordan Rondel started a little local cake shop which has now flourished into a business that is starting to be recognised by big names all around the world, including New Zealand singer Lorde and even the likes of Pamela Anderson (thanks to the inroads Rondel is making into Los Angeles). Although Rondel's professional specialty is in the sweet department, her favourite dish is certainly not. "The dish that never fails me in Auckland is the dahi puri from Satya" Rondel tells me, describing them as "delectable little shells topped with soft potato, tamarind, yoghurt, spices and coriander — crunchy yet soft, sweet yet savoury, rich but fresh."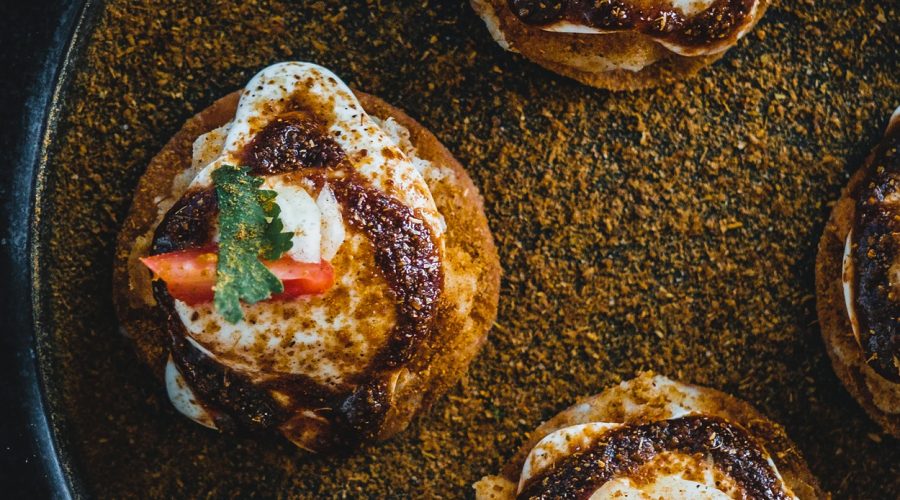 Simon Gault (Executive Chef and Owner of Giraffe)
Former Judge of Masterchef NZ, Simon Gault has an impressive background with his previous role as Nourish Group's Executive Chef and currently conducting the kitchen of his restaurant in Viaduct Harbour, Giraffe. When Gault isn't manning his own kitchen, he's out in Auckland, expanding his horizons and it's the coffee pork chop from Penang Cafe & Restaurant in Otahuhu that he raves on about the most. He says, "the space isn't fancy but the coffee pork is amazing. There's a lovely, deep coffee flavour and you need to get it with a side of flaky roti and curry sauce." Gault says he's tried to cook it himself many times but is yet to create the same flavour. He advises everyone to head to Otahuhu to taste the dish and "say Simon sent you!"

Josh Emett (Executive Chef of Ostro and Rata and Co-Founder of Madam Woo and Hawker & Roll)
In terms of social media, this year was undoubtedly the year of Josh Emett. The chef and restauranteur found a huge fan base on Instagram thanks to his recipe videos and posts (he's definitely one of our favourite people to follow). But no matter how many delicious treats he whips up in his own kitchen, or how many mouth-watering menus he creates at restaurants like Ostro and Rata, he's a gourmand at heart and knows how to appreciate the food made by others, telling us that his favourite dish in Auckland is the veal schnitzel from The Engine Room. This dish has been on the lauded restaurant's menu since the day it opened, and for Emett, it's a go-to. He tells me he always has the 'Holstein' which sees a fried egg and salty anchovies added on top of the schnitzel, telling me, "it's totally next level."
Al Brown (Founder and Owner of Depot, The Federal Delicatessen and Best Ugly Bagels)
He's the man behind some of the most recognised and acclaimed eateries in Auckland and has created some iconic dishes such as the fish sliders and The Yodi bagel, which was even mentioned above by Hishon. It only seemed appropriate to ask Al Brown what his favourites were and he gave an answer of two top picks that varied from "clean," to "a little dirty." The Engine Room's twice-baked goats cheese soufflé takes the cake for one of Brown's go-to dishes and that comes to no surprise. Having tasted it for ourselves (too many times to count,) we can confidently confirm that it's absolutely divine. On the 'dirtier' side, it's the K'Road Japanese restaurant, Ken Yakitori's squid tentacles, reflective of his strong love for seafood.

Min Baek (Executive Chef and Owner of Han)
Following the opening of his restaurant in Parnell, Han's owner and chef Min Baek shook up the Auckland dining scene with his modern take on Korean cuisine. His team is small, which, while assuring he has as much control over quality as possible also leads to Baek having to spend long hours in his kitchen. When he does have some time on his hands, he tells me that he makes his way to Lillius, where the chefs turn seasonal produce into magic. "I still remember this asparagus dish with kawakawa," says Baek, "and it was life-changing to me."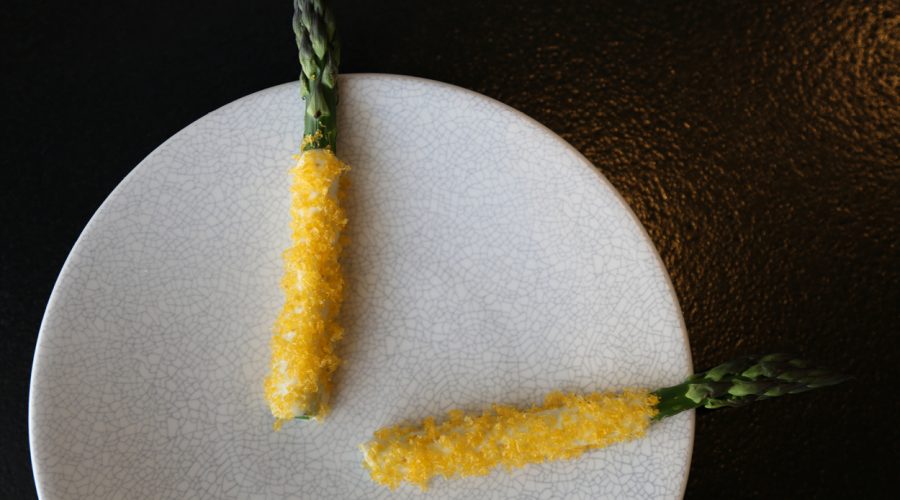 Nic Watt (Executive Chef of MASU and Co-Owner of INCA)
Different to the Japanese cuisine that he is renowned for, at his restaurant MASU, Nic Watt's favourite dish at the moment is a modern Indian delicacy — the sourdough samosa. These morsels can be found at Royal G, the Eastridge eatery that prides itself on its new-age approach to traditional Indian cuisine (the storefront says, "not your mother's Indian"). The samosas are filled with fenugreek goat shoulder and served with a side of pale ale ketchup to add a tangy kick.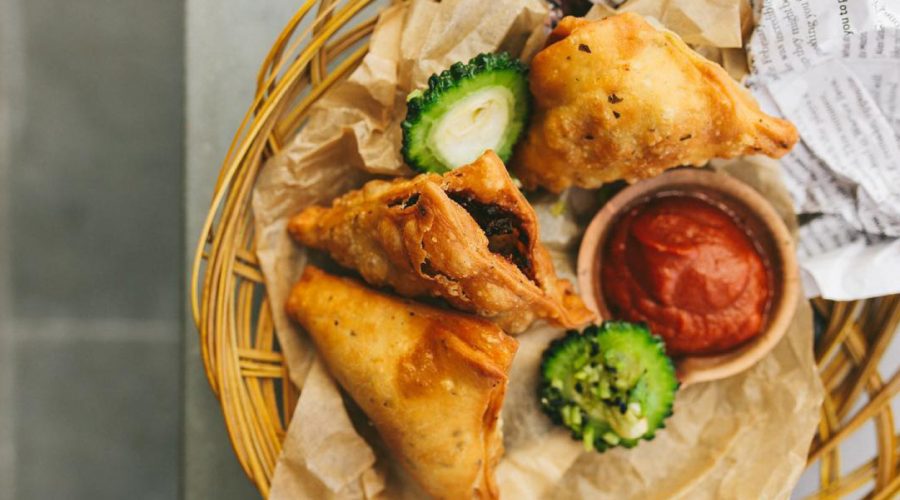 Gavin Doyle (Executive Chef of Soul Bar & Bistro)
The mac and cheese from Soul Bar & Bistro is definitely a favourite among the team at Denizen. The rich, creamy, cheesy delight is a testament to the refined taste of establishment's executive chef, Gavin Doyle. And considering that he has such a strong passion for food, Doyle loves to dine out which, he tells me, made answering my question particularly difficult. After some thinking, he chose the baloney sandwich from Hare and the Turtle as his favourite dish right now and having tasted it for ourselves, we can agree that it's a delectable bite. Mortadella, provolone, pickled onions, dijon and mayo are pressed between fluffy, toasted buns that have been slathered with butter to form a delicious morsel that's impossible to fault.