With a Wes Anderson-inspired fit-out and colour scheme of bright pastels to match its bold, flavourful dishes, Royal-G is serving up seriously delicious food without taking itself too seriously. Co-owner and Head Chef, Javier Carmona has a long history of restaurant experience under his belt including Mexico, Orleans and Beirut, and is unwavering in his mission to deliver new and intriguing experiences to the Auckland dining scene. Moving on from his use of insects as ingredients at his previous restaurant, Inti, along with the successful run of his Etxeberriain pop-up in Avondale, this new project is seeing Javier and his partner David Saabedra dive into something entirely different.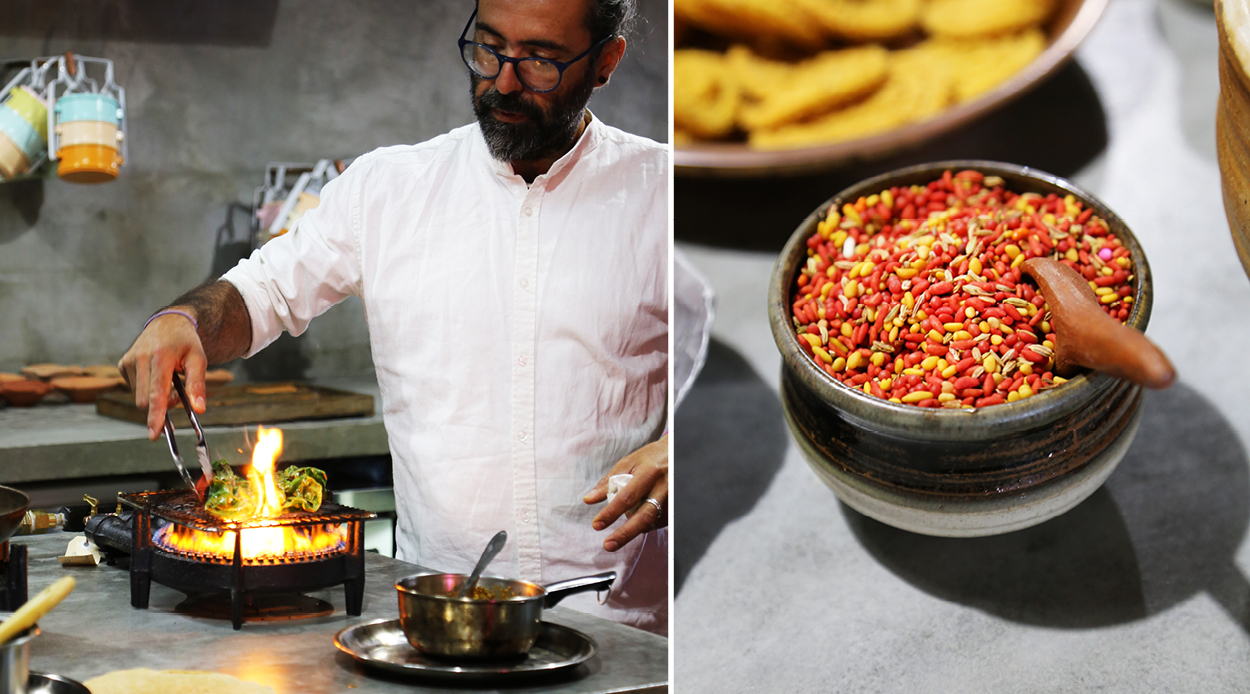 Royal-G is offering a modern approach to Indian cuisine. Traditional spices and condiments are served in a way that shines a light on the unexpected ways Indian flavours can be enjoyed. Breaking the common misconception of this cuisine being restricted to curries, rice and naan, the menu is creative and making the strong statement that this is "not your mum's Indian food." Classic staples are given delightful twists, such as the chaat which is served with Maharajan beef, puffed rice, green chutney and peanuts which are all wrapped in a packet of crispy bhujia, allowing the flavours to perfectly blend together.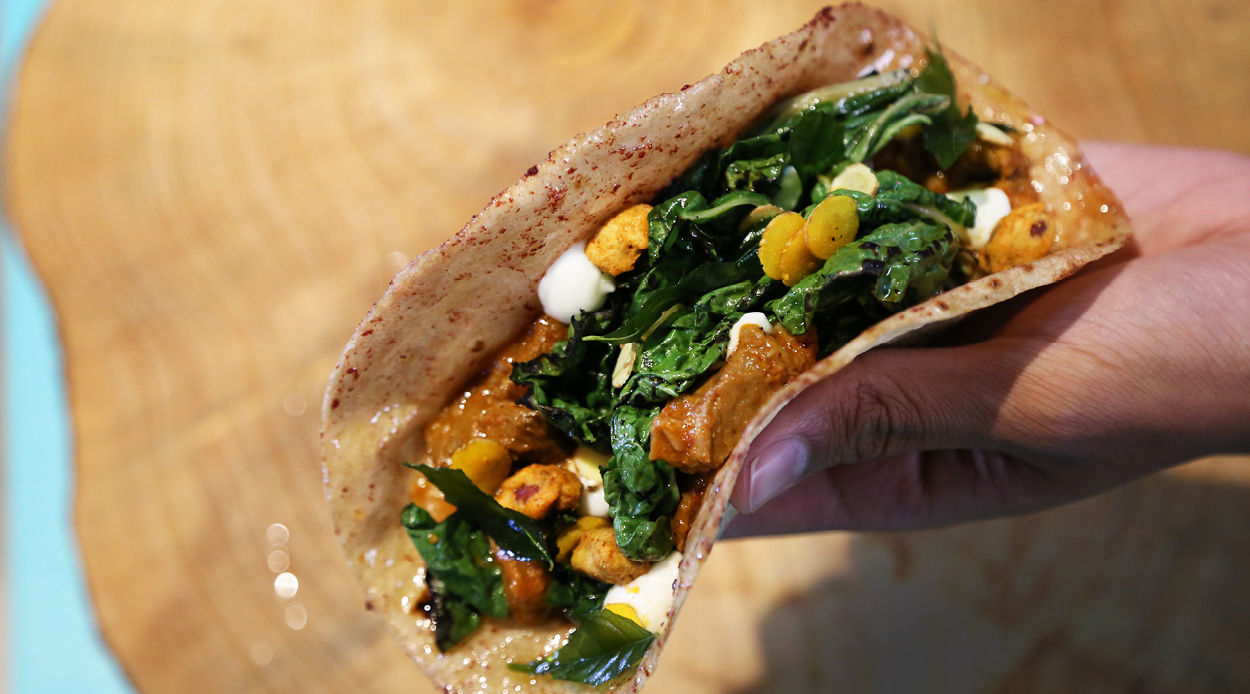 Another standout is the lamb Kati roll, seeing "Yesterday's lamb curry," (a play on the common idea that curry gets better the longer it stays in the pot) smothered all over a thin piece of toasted paratha bread and topped with charred, smoky silverbeet. Garnished with fresh slices of garlic, turmeric and dollops of whipped and cultured garlic mayonnaise and a dash of beetroot ghee, this dish is saucy, messy and absolutely delicious.
Royal-G is one of the seven new places opening in Eastridge's new dining precinct — Eateries at Eastridge — which will open to the public from the 15th of February.
Opening hours:
Seven days, 11:30am until late
Royal-G
215 Kepa Road,
Mission Bay