Any trip to Cassia — hence its status as one of Auckland's best restaurants — will always deliver on hedonistic flavour, a vibrant atmosphere and superb service. But it has come to our attention that their new menu is sporting some seriously tasty delights that won't be around for long. Behold, four exceptional dishes you ought to make a booking for.
1. With pumpkin season in full swing, the maestros of contemporary Indian have concocted a dish heralding the glorious gourd, pan roasted with the tangy addition of tamarind and smoked yoghurt. We started on it while still enjoying the Summer Breeze cocktail, an ultra-smooth gin fizz-esque creation with Campari, lemon juice, egg white.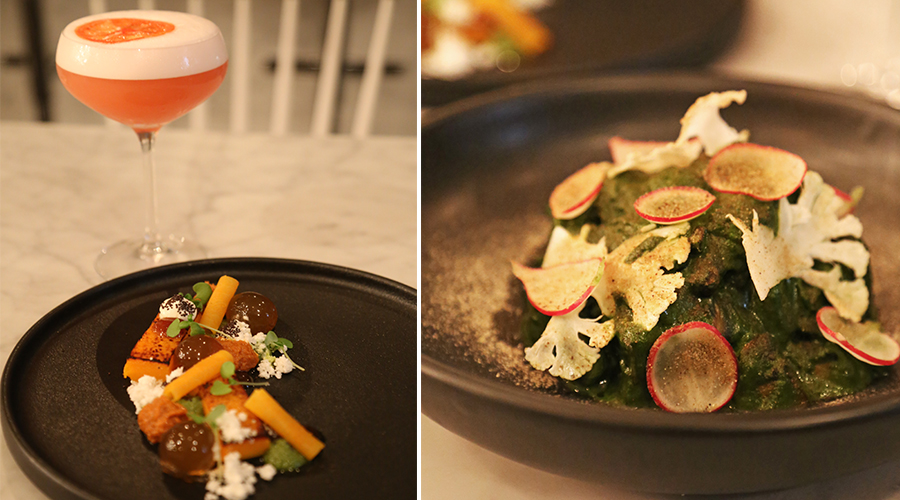 2. Having asked to sample the all-new dishes, the more substantial part of the meal began with a pork vindaloo (pictured at top). The delectably rendered serving of pork belly sat beneath a pile of the ginger-laced curry, interrupted only by the crisp tang of green apple.
3. The short-rib beef stir fry comprises meat which has been cooked overnight and then thrown into a stir-fry with coconut cream,  spinach, mushroom, and porcini mushroom scattered overtop for added punch. It's creamy and bold all at once.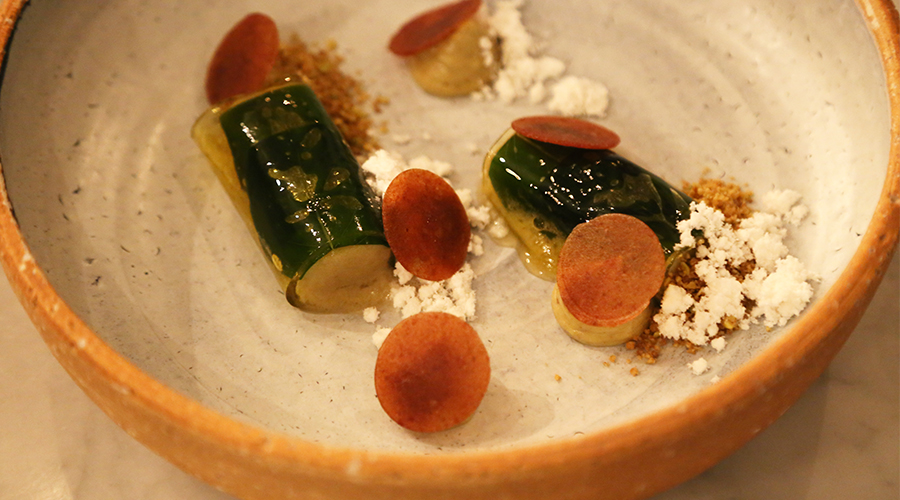 4. Things ended with a top-notch feijoa dessert; blocks of the ephemeral fruit's sorbet are topped with pressed basil and wrapped in a sheet of cardamon jelly, accompanied by straps of date purée, cinnamon powder and pistachio cream. Of course, the night wouldn't be complete without an espresso martini. Cassia's bar staff do one with ghost chilli — supposedly one of the spiciest chillies in the world — boiling it into the sugar syrup to lessen its eye-watering impact which infuses the cocktail with a pleasing heat.
Click here to make a reservation immediately. 
Cassia
5 Fort Lane
Auckland CBD
(09) 379 9702