Since launching as a food stall late last year, Roti Bros has had a following of enthusiastic pie-lovers hot on its heels. Well known for its signature hybrid pastries that apply the concept of a classic Kiwi pie to soft, buttery roti paratha and South Asian and Indian flavours, Roti Bros is the brainchild of Ollie Morrison and Logan Stevens who came up with the idea during Auckland's first lockdown.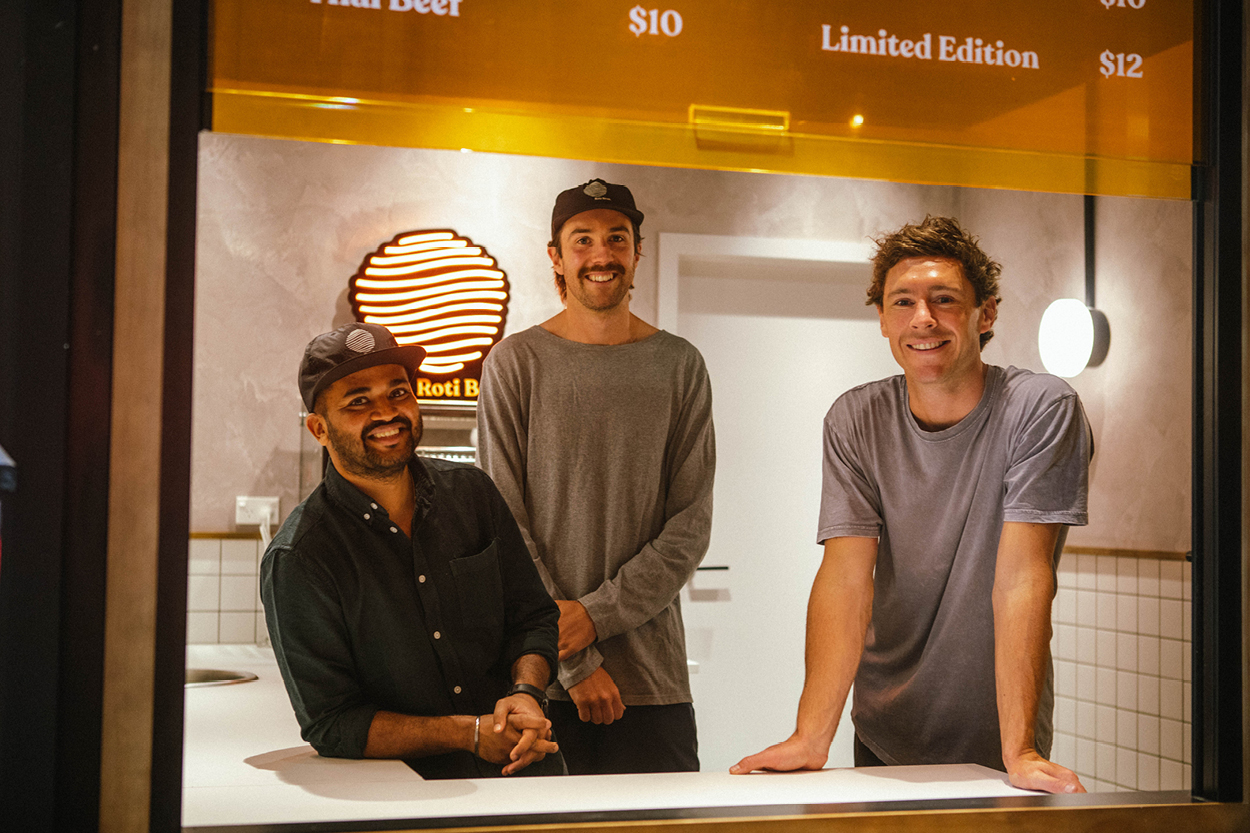 Fast forward to now, and the pie purveyors are ticking off a major milestone with the opening of their very first standalone outpost today — a cosy, golden-lit store in downtown Auckland's Commercial Bay. Operating initially as a six-month pop-up, it's a full-circle moment for them as their journey originally started in the same part of town.
"Our very first stall was at the Britomart Markets in September 2020, so to be opening at Commercial Bay just over 12 months later is a great achievement for us, it feels quite surreal seeing it come to life," said Morrison and Stevens. "We want to make the Roti Pie a common delicacy, and establishing a brick-and mortar-foothold in the city is a big step in the right direction."
The core operational team has also grown to include Production Manager Varun Singhal, plus a few friendly faces who will be welcoming customers at the shop day-to-day.
Upon the opening of Roti Bros IRL, the offering encompasses hot, ready-to-eat pies in the Bros' three popular, core flavours — Butter Chicken, Thai Beef and the vegan Vege Panang — plus two delicious limited-edition flavours: Chicken Madras and Red Thai Duck Curry. There are also frozen pies available to take away, and Roti Bros' online store is still operating as usual for those outside the city.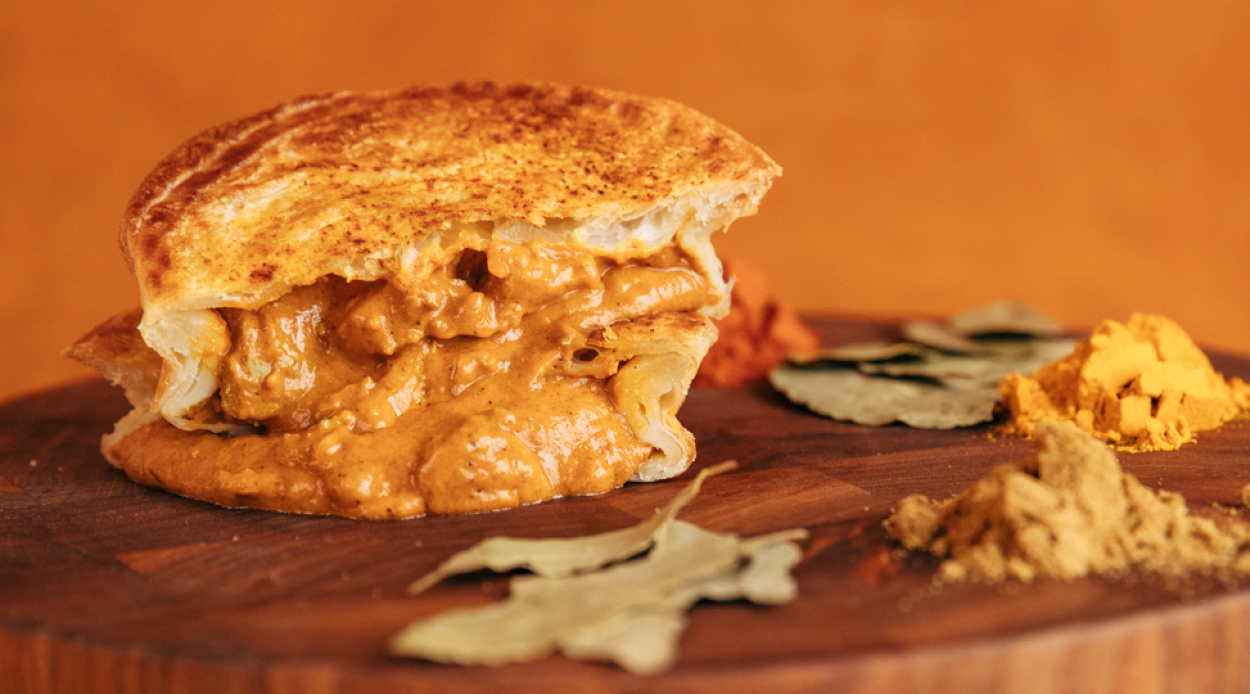 "The vision for eateries at Commercial Bay is about having unique, delicious food that you wouldn't typically find at other malls, said the Roti Bros duo. "Being alongside the likes of Gochu, Fatimas, Ahi, Hawker & Roll (and the rest of the incredible list of food outlets) seriously spins our wheels."
They're also excited to be providing nearby offices with Roti Pies to enjoy for lunch — we can certainly attest to the fact that they make for a delicious midday treat any day of the week.
So, whether you're stopping by for a hot pie or savvily stashing a frozen selection for later, we suggest you make a visit to Roti Bros the hottest ticket on your agenda.
Opening hours:
Monday to Sunday: 11am — 6pm
Roti Bros
Commercial Bay
Little Queen St lane (next to Spark)
7 Queen Street,
Auckland CBD