When it comes to dining out in winter, we crave warming, flavourful dishes and a cosy, cocooning environment in which to enjoy them. While this week's opening of their new venture may have been in the works for over two years, hospitality duo Krishna Botica and Tony McGeorge are right on time with Ghost Street.
Situated beneath their recently relocated (and eternally popular) restaurant Cafe Hanoi, Ghost Street has made itself at home in what was previously 1885 Basement. The subterranean space was given a thoughtful interior refresh by Dajiang Tai and James Ting of Cheshire Architects, an elevated yet approachable reimagining of the bustling hole-in-the-wall eateries that run along Beijing's famous food street from which this eatery takes its name.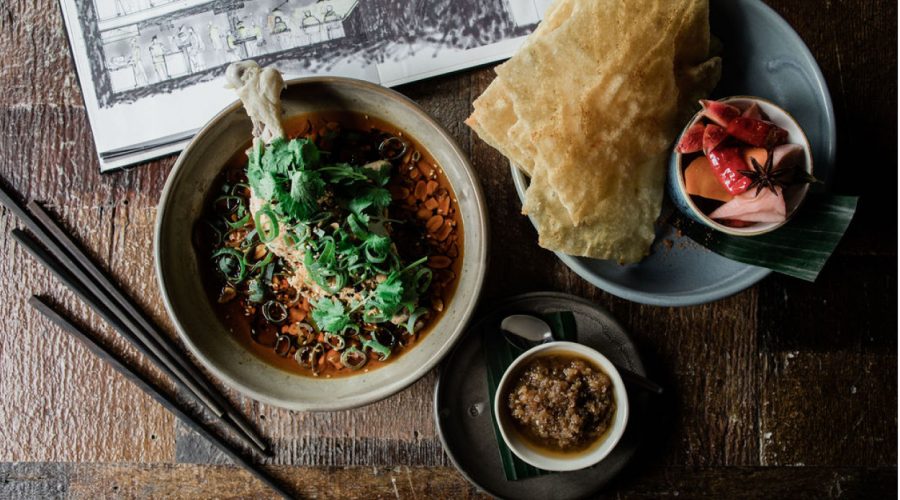 Textural and transportative, the 82-seat space presents all manner of options for differing group sizes — as perfect for an intimate date night as a rousing meal with friends, a business lunch and more. A 44-seat private dining room will also open on the 1st of June. A long, stool-lined, shared table runs in between the central pillars of the room, with an open kitchen giving diners ample view of executive chef Nathan Houpapa and head chef Khai Yee 'KK' Khor leading the culinary action.
The idea behind Ghost Street, Botica tells us, was to hone in on aspects of Chinese cuisine that the team feels passionate about. As with Cafe Hanoi, Xuxu Dumpling Bar and Saan, the eatery celebrates Asian cuisine while combining it with a Western-style beverage offering — at Ghost Street, this takes the form of aromatic cocktails that contain spices, bitters and herbs, almost like a Chinese apothecary, plus a curated selection of Champagne, wine and beer.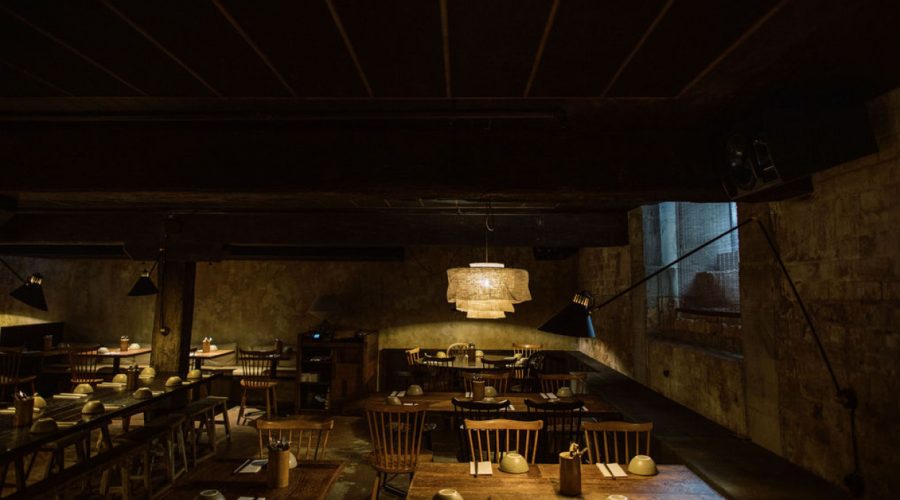 Both Houpapa and Khor have a particular affinity for Chinese food, and Ghost Street's menu offers rustic, seasonal dishes from throughout the country with a particular emphasis on those from the western cities of Chengdu, the provincial capital of Sichuan, and Xi'an. A research trip in China two years ago saw the team curate a collection of dishes that pack a flavourful punch, with a balanced selection that means you can hit all manner of taste profiles from tart and vinegary to savoury, to both sichuan and hot spice.
Chinese pickles with fried wonton skins are an ideal way to start, and the pickle bowl is generous enough that you can cleanse your palate in between other bites. Scallop wontons are beautifully silky, layered in a shallow gingery broth laced with numbing sichuan oil. We found the vege fried rice to be extremely moreish yet non-stodgy, and we are told KK's special fried rice with tiger prawn tails and XO sauce is another must-order.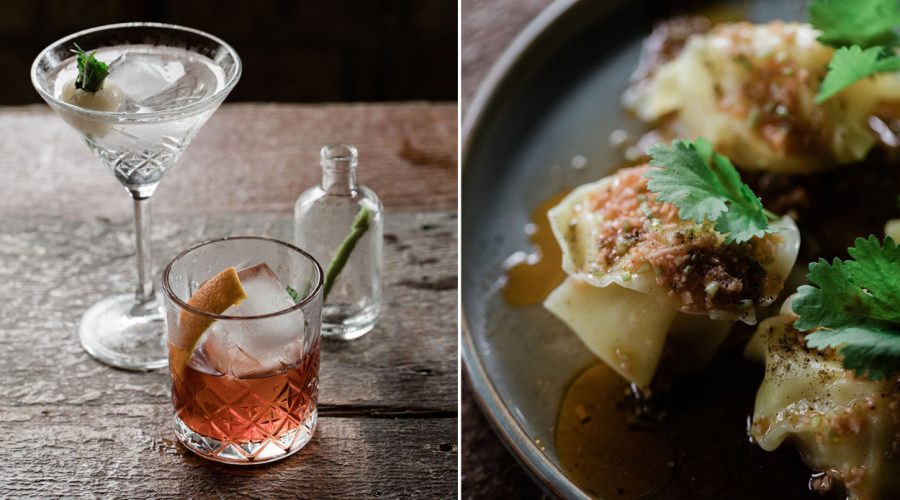 Biang Biang noodles are already being touted as somewhat of a signature, and whole steamed Australian king prawns are a delicious dish to roll up your sleeves for, arriving in their shells on top of an umami tangle of glass noodles and stuffed with fried garlic. The full menu is comprehensive yet not overwhelming, with plenty to satisfy both carnivores and vegetarians alike. We also loved the sichuan eggplant — spicy and jammy, it melts in the mouth and is topped with sesame seeds and fresh chilli.
It's not something we'd usually mention, but even the menu design is clever — tick a box next to the dishes you want, hand it over and you'll be saved all the back and forth of yelling over the table to your waitperson.
As they are wont to do with their other openings, Ghost Street's team has identified a gap in their neighbourhood's offering and filled it in the best way possible. We suggest you get yourself down there to try it for yourself.
Opening hours:
Monday to Wednesday: 5PM — close (around 10PM)
Thursday: 12 noon — close (around 10PM)
Friday: 12 noon — late (around midnight)
Saturday: 5PM — late (around midnight)
Sunday: 5PM — close (around 10PM)
Ghost Street
Basement Floor,
27 Galway Street,
Britomart
Access via Tuawhiti Lane (adjacent to Hotel Britomart)