Following the news outbreak of the coronavirus, Chinese hospitality businesses within Auckland have taken a serious hit in the past couple of weeks. In fear of catching the disease, booking cancellations have become the norm, with some restaurants facing a 60% decrease in customers according to the Restaurants Association and the NZ Chinese Cuisine Association state that many will be forced to be shut in the next few months.
As of most currently, there has not been any official evidence to prove or confirm that meat-consumption has any link to the virus. The Restaurants Association ensure that it's completely safe to dine out, including the Chinese establishments and we say it's time for you to show your Chinese local some support. Without further ado, here is a list of our favourite Chinese restaurants in Auckland.
Grand Harbour
When it comes to Auckland's yum cha scene, Viaduct Harbour's Grand Harbour is an institution that has been a firm favourite amongst our Chinese community for two decades. Being one of the first yum cha restaurants to open its doors in this city, Grand Harbour has cultivated a loyal following of customers and a strong reputation for being home to some of the best dim sums in town.
Xi'An Food Bar
You have hand-pulled noodles and then you have Xi'An Food Bar's hand-pulled noodles. Boasting a texture that's chewier and bouncier than any other noodles we have ever come across, Xi'An is our go-to spot when we're craving a bowl of comfort. The hand-pulled noodles with Xi-An style braised pork, otherwise known as the number 37, sees saucy, spicy pork alongside thick noodles, a match made in heaven which we will never grow tired of.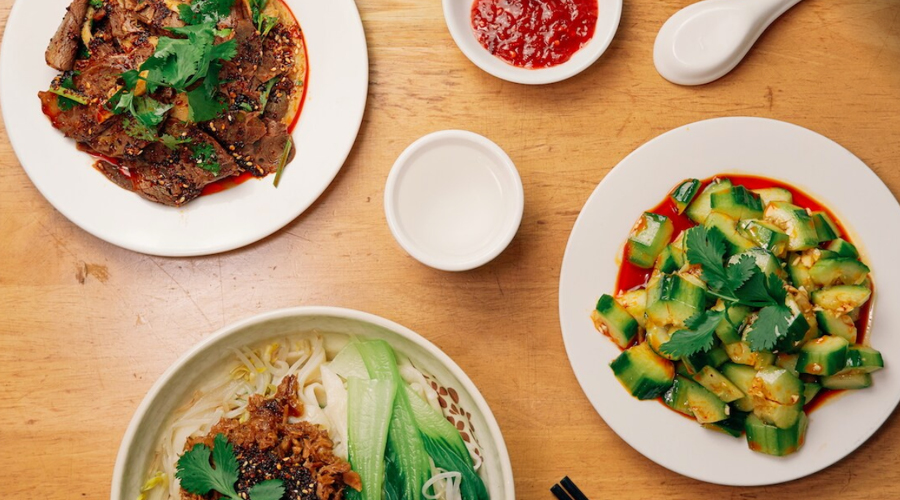 GoGo Music Cafe
Renowned for its spicy chicken casserole (Xinjiang Style Chicken) with hand-pulled noodles, served as a portion size that is large enough to feed a village, GoGo Music Cafe makes for a perfect dinner spot for a large group. Not to mention, the lamb skewers for just $1.20 each go down an absolute treat with a bottle of refreshing Tsingtao beer.
Shaolin Kung Fu Noodle House
Although Shaolin Kung Fu gained its popularity for its noodles and dumplings which are undoubtedly delicious, it's the sautéed eggplant in spicy garlic that has us returning to this eatery. The eggplant is so tender that it melts in the mouth and is glazed in a delectable sticky sauce that boasts rich notes of garlic and a subtle sweetness that tastes even better when mixed into a bowl of fluffy steamed rice.
Wang Wang Spring Pancake
This place is one of Dominion Road's hidden gems and one that hasn't failed us yet. Wang Wang Spring Pancake specialises in pancake wraps, similar to the ones used for Peking duck. But here, diners are given the freedom to order whatever meats and vegetables they want to fill their pancakes with. We recommend the cumin lamb and shredded potato as well as the chicken and corn dumplings.
Empress Garden Chinese Restaurant
Since we're on the topic of Peking duck, we couldn't forget to mention Empress Garden. There's no place that serves this delicacy quite like the Herne Bay local favourite, starting from the heavenly crispy skin to the succulent, rich and fatty duck meat. The Yeung Chow fried rice is another Empress Garden staple that sees a medley of pork and shrimp woven into a bed of deliciously fluffy rice.
Basu Lounge
Taking dan dan noodles to brand new heights is the North Shore's iconic Basu Lounge. What makes Basu's dan dan noodles so special is the inclusion of thick and creamy peanut sauce which mixes into the chilli and lends a harmonious balance to the spice. Dumplings are also a speciality of Basu's, each and every morsel is made-to-order, from scratch and you can simply taste the freshness in these.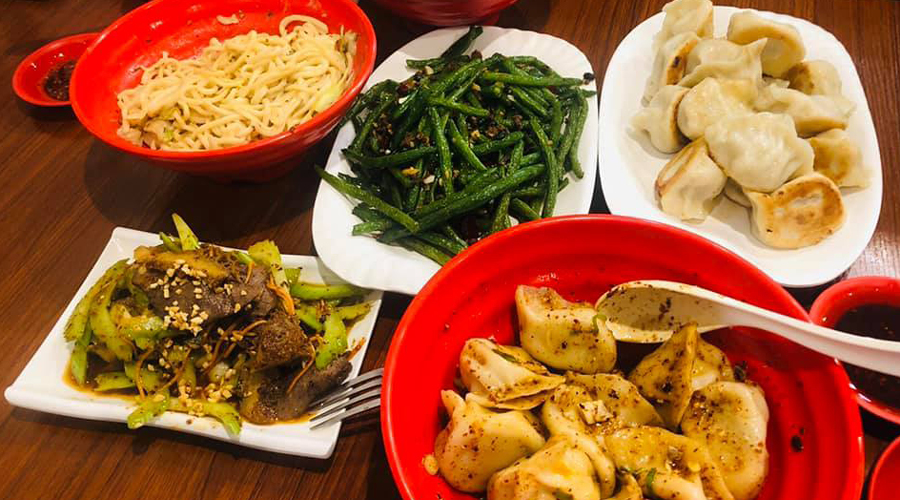 Canton Cafe
You can't call yourself an Aucklander if you haven't been to a BYO at Kingsland's Canton Cafe. The ambience is fun and lively and most importantly, the food is on point. Showcasing a huge variety of meat, seafood, vegetables, rice and noodles, there's something for everyone at Canton, but make sure to order the iconic black chilli prawns.
Taste In Memory
If you haven't yet experienced a xiaolongbao, Taste In Memory is where you need to go. Otherwise referred to as soup dumplings, these little morsels are truly something else. Make a small incision on the tip of the dumpling and slowly suck out some of the hot juice from the pork filling. Allow it to cool slightly and then gently dip the dumpling in the black vinegar before enjoying it one heavenly mouthful.
Sunny Town
Home to the sauciest, most scrumptious BBQ pork bun in the city, Sunny Town could not go unmentioned in this list. You can see the chefs kneading and rolling the dough for the buns and their efforts sure do translate in flavour. Steamed only seconds before arriving at your table, although it's hard to refrain, we suggest you take it slow to avoid any mouth burns from the juicy pork filling.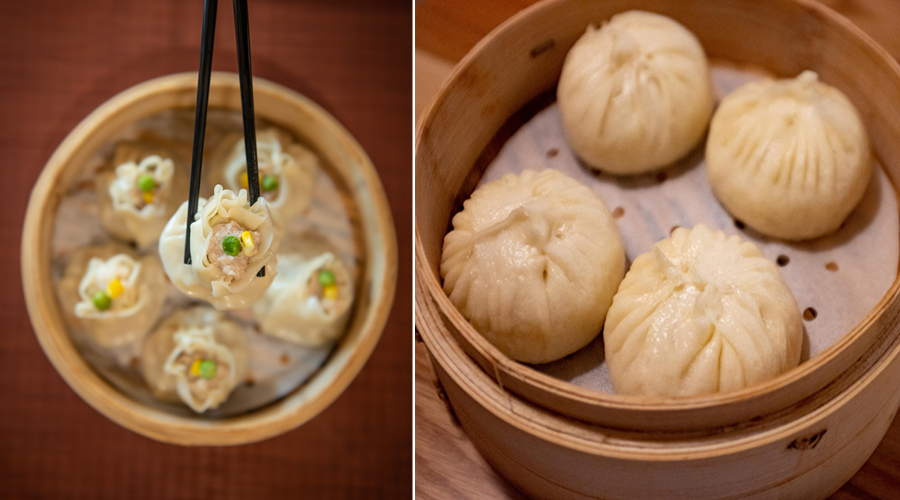 Spicy House
The boneless chilli chicken from Spicy House is arguably the most addictive dish on our dining scene. The lightly battered pieces of tender chicken are seasoned with a special mixture of different spices, as well as a light touch of sugar that makes the palate dance from sweet and savoury and keeps you going back for more.