With the end of the year in sight, and a beautiful, sunny weekend on the horizon, ease yourself into the festive season by booking an indulgent long lunch al fresco or 'en terrasse' style at one of Auckland's best outdoor dining venues. To guide you in your decision-making, we've rounded up the best city dining spots for fresh, balmy air and a delicious meal to match.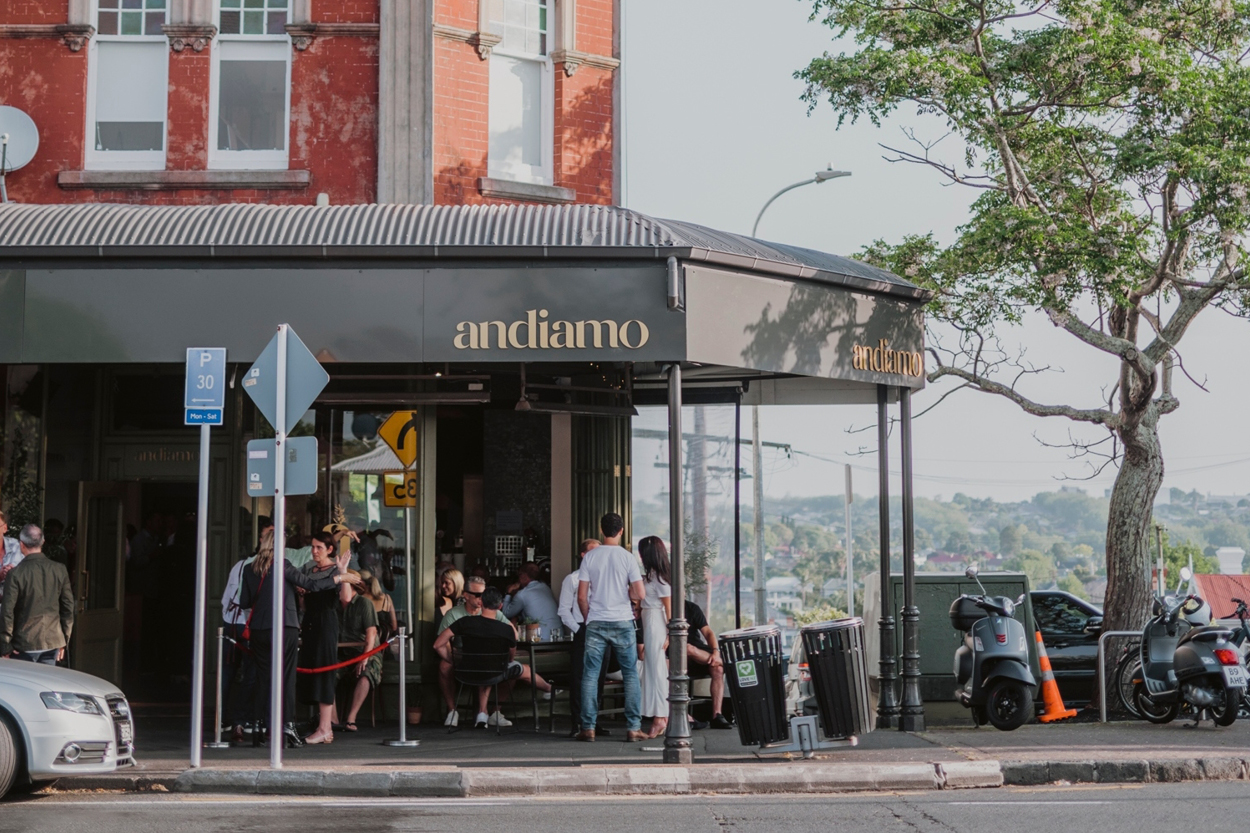 Settle in on one of Andiamo's sun-soaked outdoor tables and enjoy the delectable, Italian-inspired fare of Andiamo, Herne Bay's favourite neighbourhood eatery. Its tables fill up fast, so get there early and indulge in a refreshing Aperol spritz to kick off what is sure to be a long and convivial afternoon.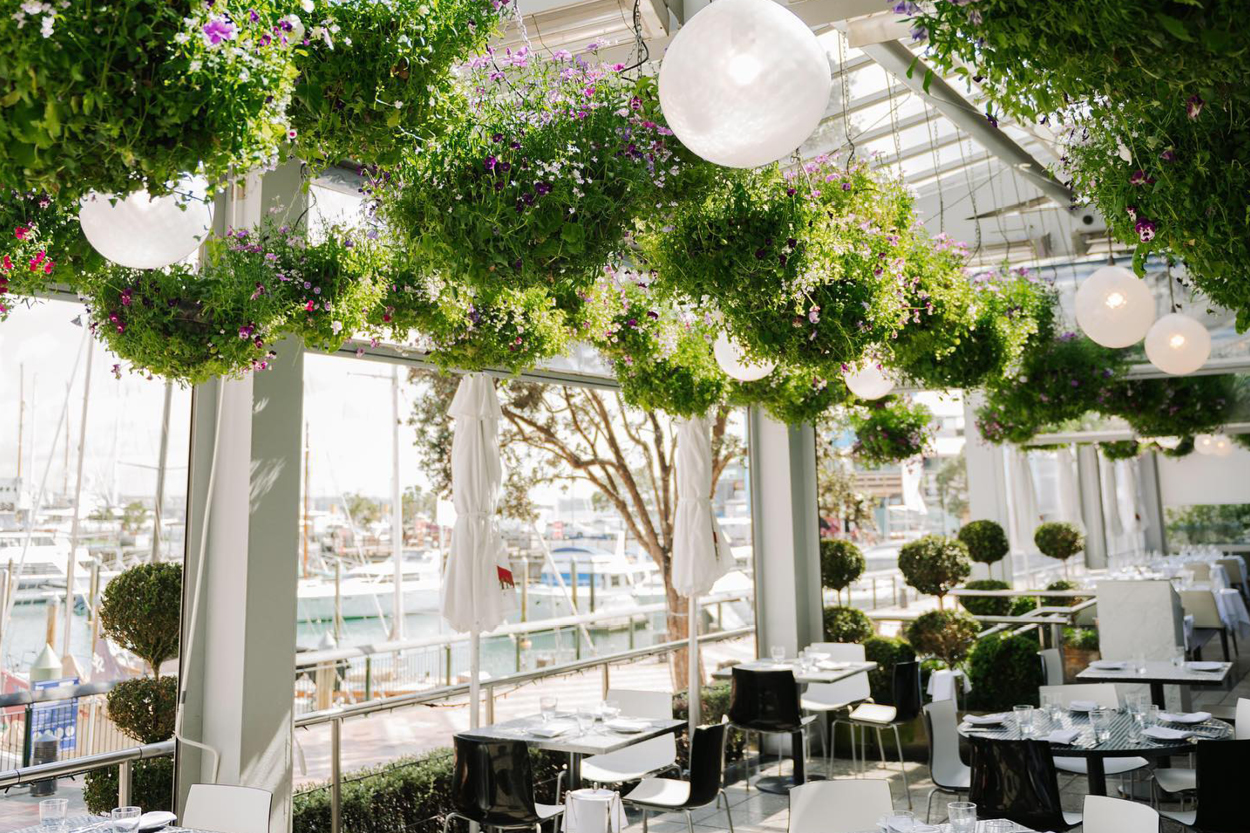 Holding prime position, with tables overlooking the sparkling Viaduct Harbour and festooned with florals from above, there is no better place to celebrate the good life than at Soul. Order a round of delectable cocktails, and a plate or two of delicious food and settle in for a memorable experience at this stunning stalwart.
Another incredibly popular Viaduct Harbour spot for soaking in the sun while enjoying some stellar hospitality is Bivacco. With a large interior deck that is always bathed in light, as well as wrap-around outdoor tables, the setting here is second to none and the vibes always lively. Sit back with a crisp cocktail in hand and take in Bivacco's epic vantage point of the Harbour, this is sure to be one of the most sought-after seats this summer.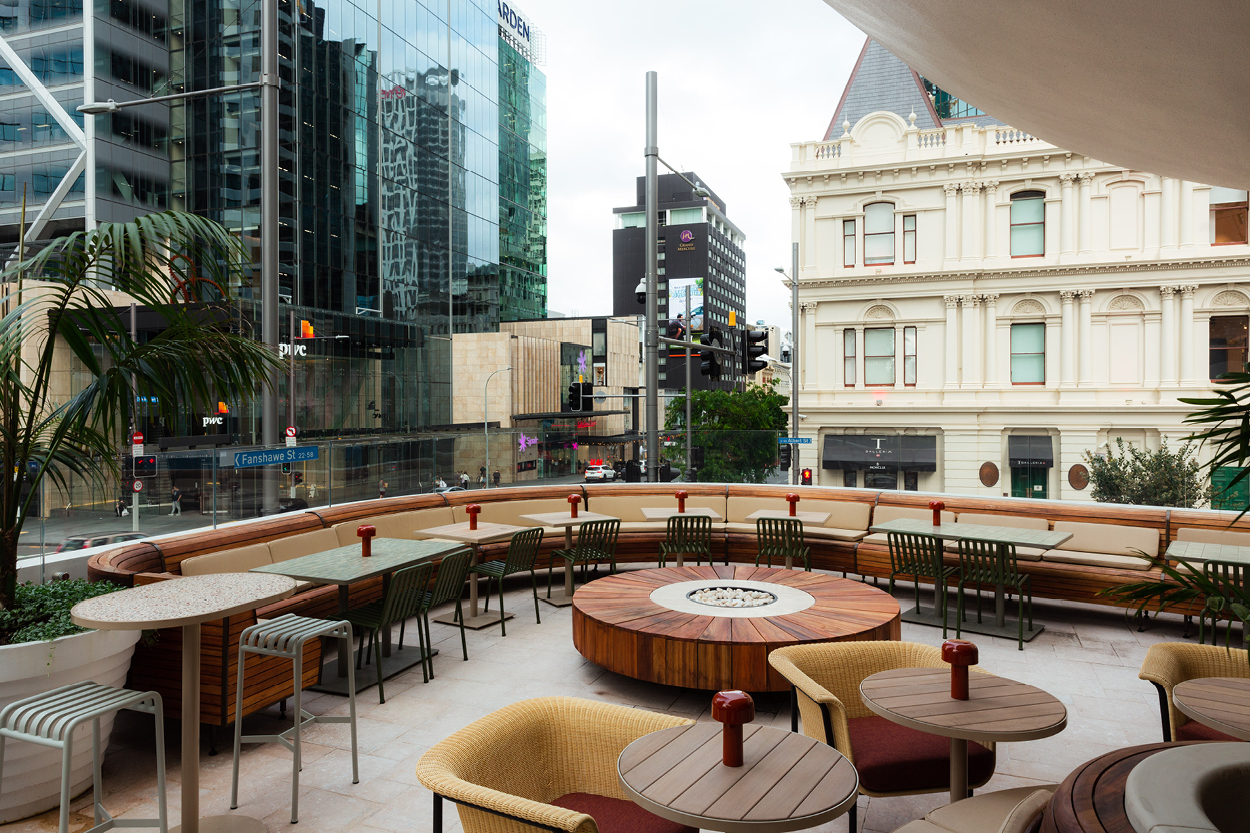 Offering a decidedly elevated ambience in the heart of the city, Palmer's outdoor area is the perfect place to spend a summer afternoon. Park up here after finishing the workday for a tasty tipple and a bite from Palmer's utterly delicious menu.
With a relaxed vibe and delightful menu, Akarana Eatery is the perfect place to park up and take in the views across the picturesque Okahu Bay. Opt for a table on the eatery's sun-soaked deck and watch the world go by while enjoying a spot of exceptionally tasty fare. The kids will love it here, too.
Since finding its permanent home last year, Parade's epic burgers are the perfect compliment to its take on outdoor dining. With beer-garden vibes and a menu of cocktail jugs designed to be shared, we're all for finding any excuse to tuck into one of its burgers in the heat of the summer sun.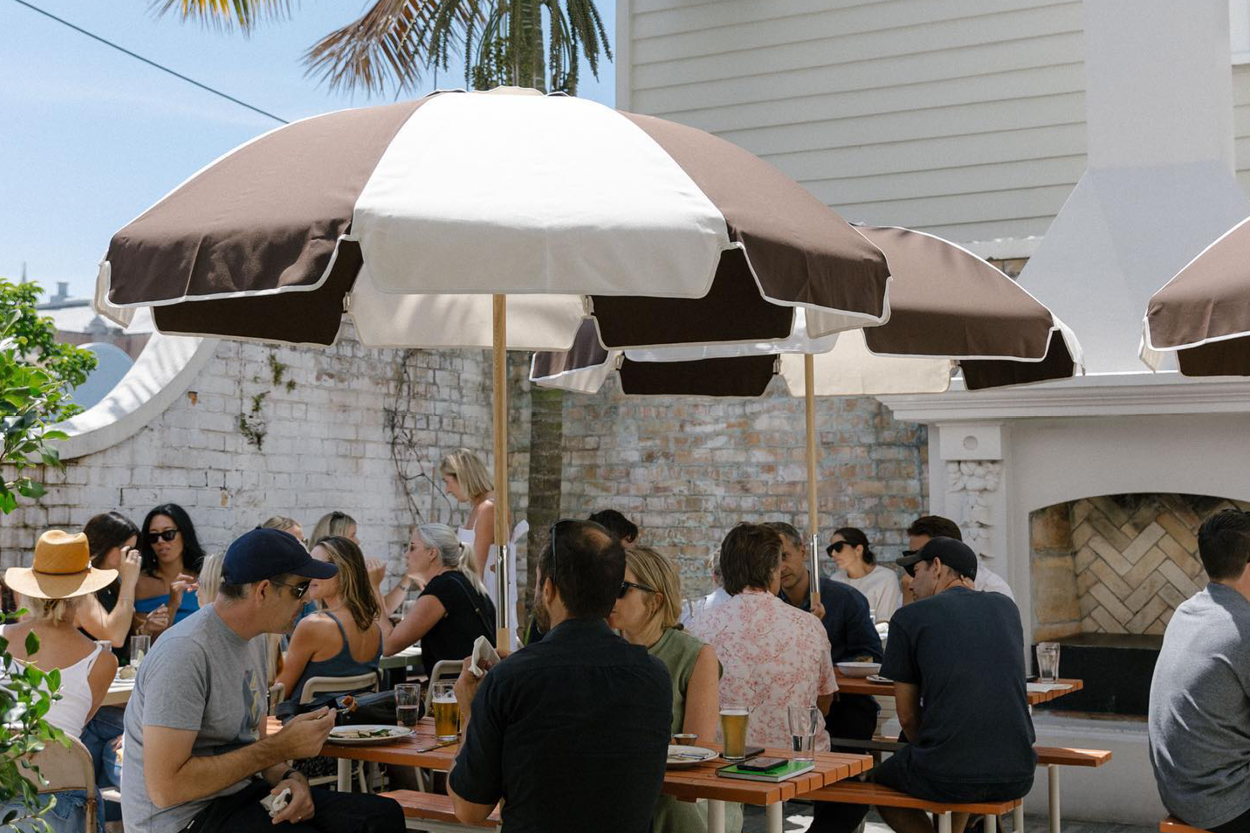 One of Ponsonby's most popular gastropubs, Hotel Ponsonby, with its light-filled courtyard, is a great location for laid-back sundowners, followed by convivial socialising when the temperature drops. There, enjoy the venue's satiating plates and thirst-quenching cocktails with a group of friends.
For those early-summer workdays that call for a long, out-of-office lunch, Odettes' glorious courtyard provides the perfect experience. Open, cosy and plant-laden, with a delicious menu to boot, it feels like a refreshing breath of air amid the busyness of City Works Depot.
Home to one of the most delicious brunches in the City, Williams Eatery's outdoor tables provide a perfect al fresco setting. The north-facing outlook capitalises on its sunny position, and we think lunches here are always best served with a chilled glass of pét nat.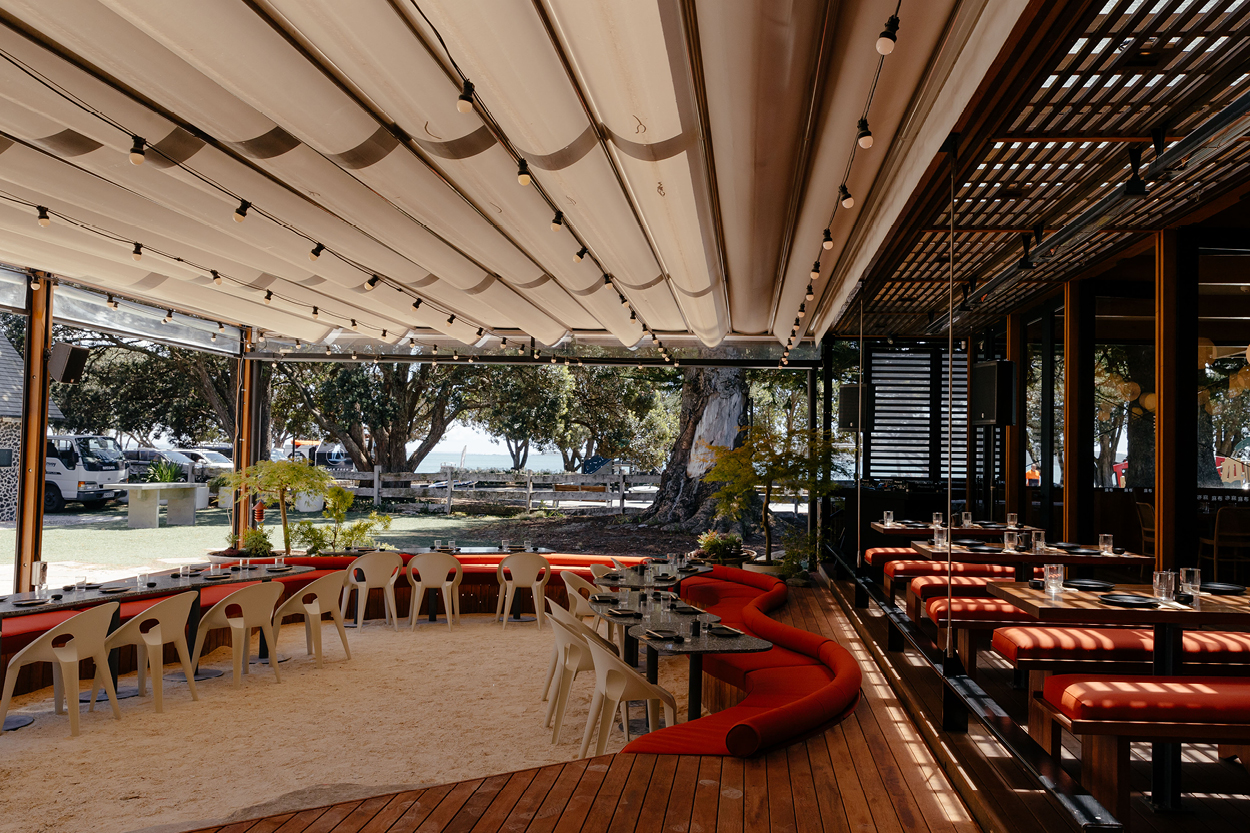 One of the best spots in the Eastern Beaches, Azabu Mission Bay and its Roku Gin Garden offer the ideal setting in which to savour a long lunch or dinner. There you can enjoy the restaurant's renowned, Japanese-Peruvian cuisine while looking out to the waters of Mission Bay, and luxuriating in summer's long, languid afternoons.
Fancy a fun-filled lunch or dinner with family and friends? Pop into Prego and request one of its outdoor tables for a superior dining experience. Enjoy this stalwart's tried and true Italian dishes with an expertly-made martini or a glass of wine and relax in the restaurant's always-busy, bustling vibe.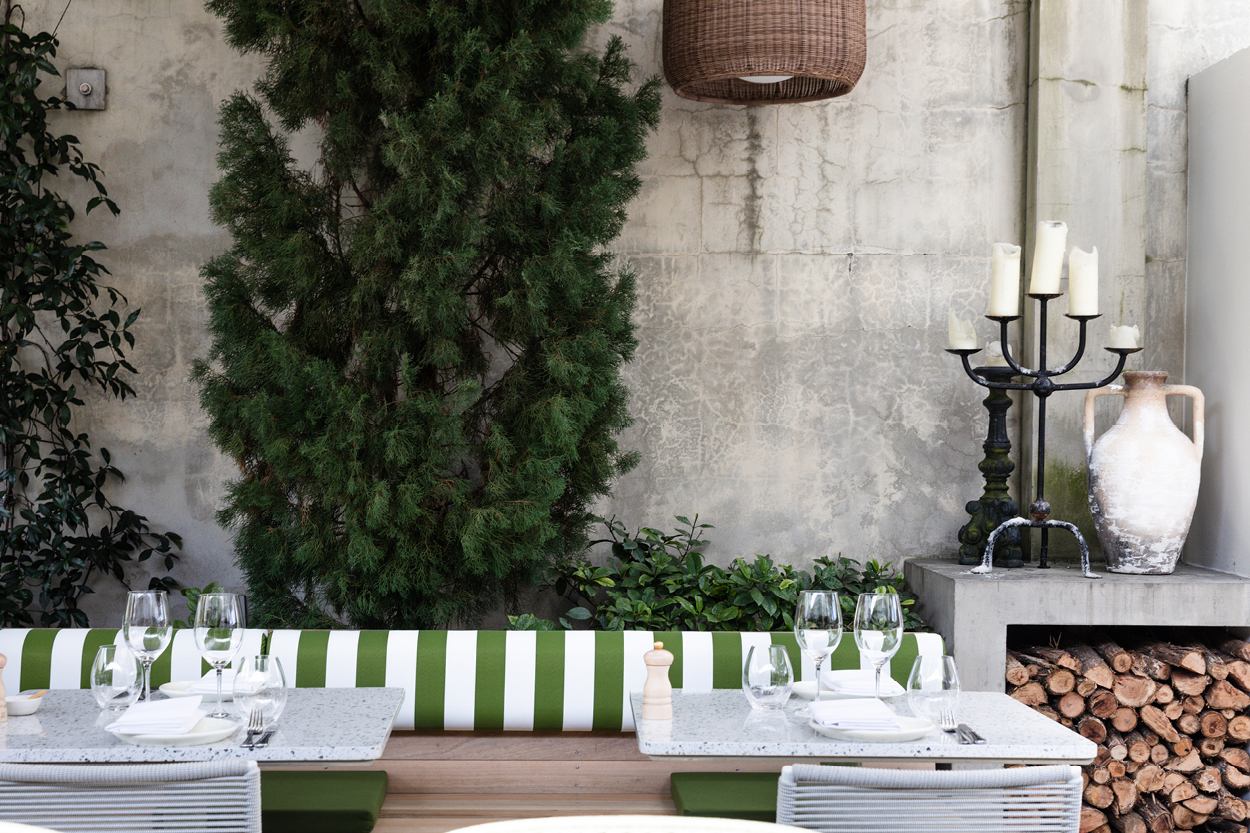 Nestled on Parnell's main strip, Non Solo Pizza is one of our favourite go-to spots for its mouthwatering menu and exceptional atmosphere. There, park up at one of the tables in NSP's verdant courtyard (complete with an antique flowing fountain) and be transported to Italy for a long lunch or dinner.
Known for being one of the best places to go with kids on Waiheke Island, The Heke in Onetangi is a must-visit summer destination. Pull up to one of the many outdoor tables (there are under-cover and open-air options), and tuck into something from the wood-fired grill while the little ones amuse themselves on the vast front lawn.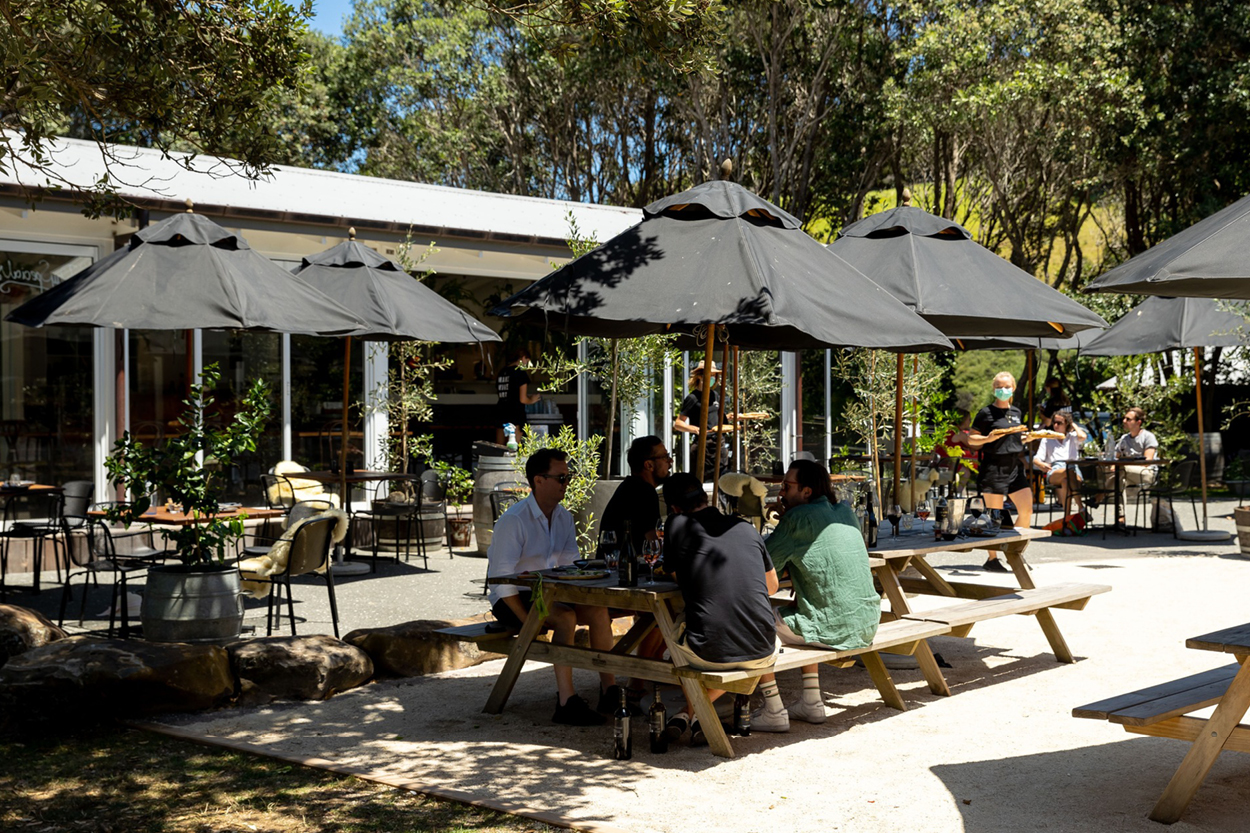 Should you find yourself on Waiheke Island, seeking something substantial to eat after a long day sailing the seas, pull up a perch on Man O' War's beloved lawn. With a simple food offering of sharing plates and pizzas, alongside the famous oyster food truck, this is the epitome of summer dining.
Another great option for delicious food with kids in tow, Auckland Fish Market boasts a range of flavourful eateries that offer something for everyone — from Lobster & Tap to Oji Sushi and more — all of the food here can be enjoyed onsite, at one of the Fish Market's many outdoor tables.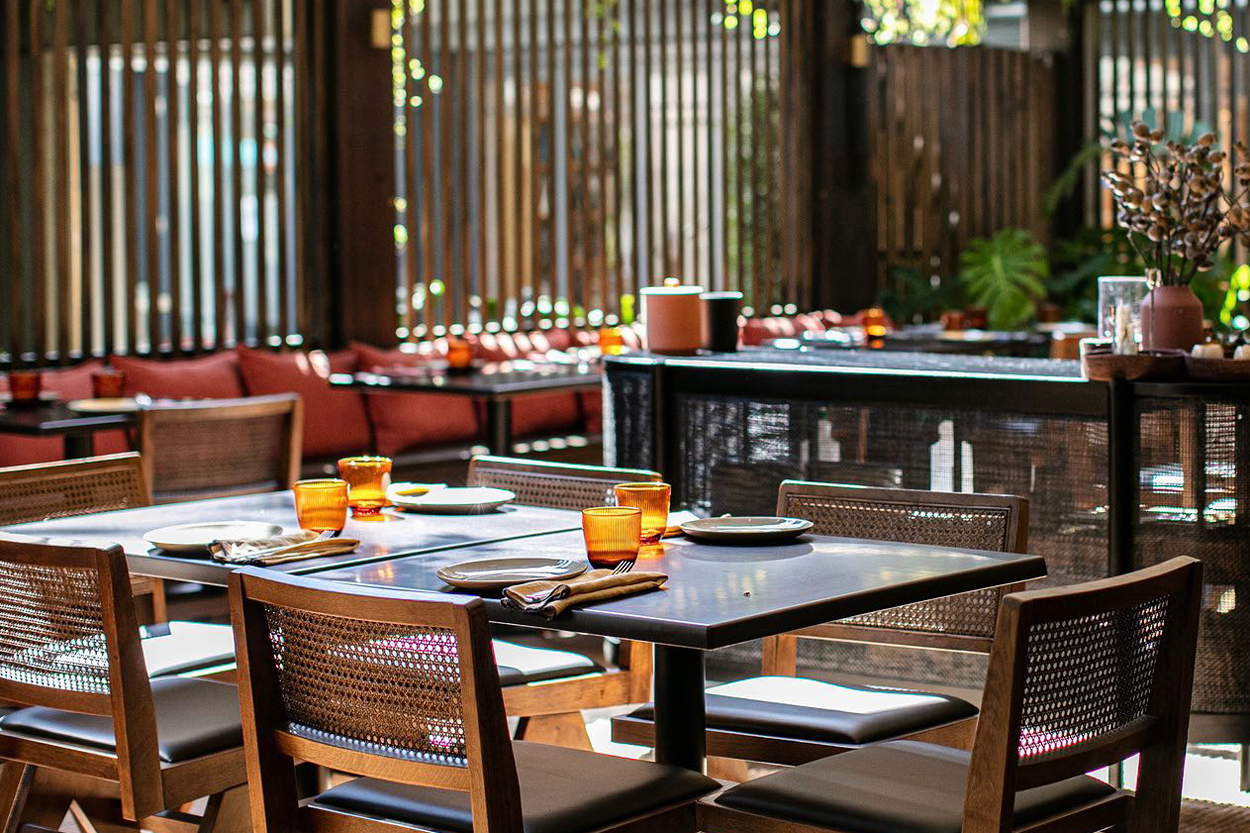 Nestled in Victoria Park is a hidden gem serving delicious Argentinian-inspired, wood-fired food. On a sunny day, Milenta's retractable roof will be pulled right back to offer diners a full, al fresco experience, where the sun will spill through the tree-lined surroundings, for a beautiful, memorable experience.
With views across Viaduct Harbour, Saint Alice's elevated position is the ideal spot to watch the world go by with a drink in hand and some tasty food on the table. This is the perfect place for some late afternoon and evening revelry thanks to its sensational setting, seafood-centric menu and great music.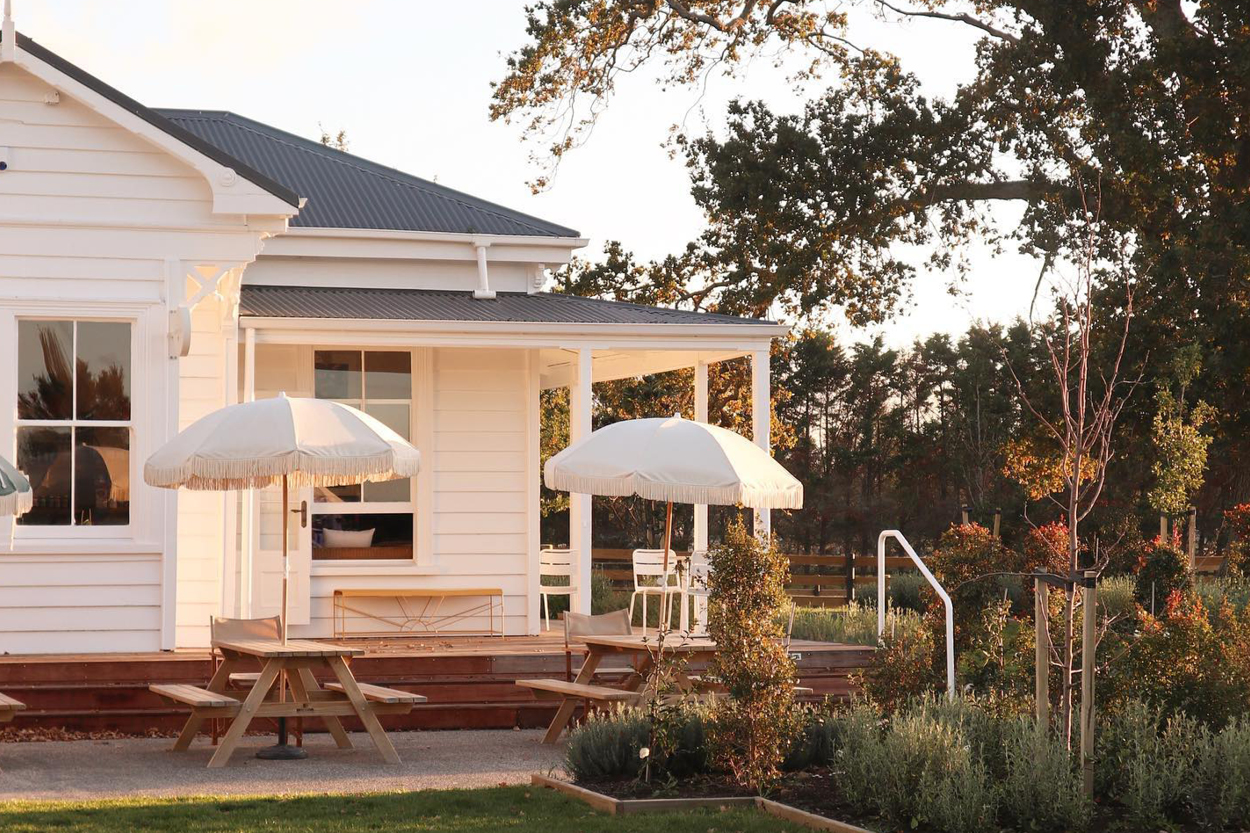 Head out of central Auckland to Clevedon, where you'll find the Farmhouse, a beautiful villa known for its delightful take on outdoor dining. Undeniably the most delicious outpost in these parts, lunches at The Farmhouse are akin to the fondest summer memories; dining in the sunshine and eating beautiful food fresh from the garden.
For a classic feed and some drinks by the water, nowhere does casual, laid-back vibes and tasty, easy food like Swashbucklers. Gather some friends, bring the kids, park up at an outside table and tuck into one of Swashies' famous seafood platters. The perfect way to while away a sunny afternoon.