We can't believe it's March already. If, like us, you feel like you're still easing into things (stressful start to the year aside), why not make up for lost time and schedule in some long lunches "en terrasse" or balmy, al fresco dinners at Auckland's best eateries? To help you in your decision making, here are the best outdoor dining spots to book now.
Azabu Mission Bay
Arguably one of the best spots in the Eastern Beaches, take a seat in Azabu Mission Bay's Roku Gin Garden and savour a long lunch or dinner of the city's favourite Japanese-Peruvian cuisine.
Beau
The three lamps restaurant and wine bar has an excellent reputation for both food and drink. While the whole inside space is actually very well ventilated thanks to front doors that open right up, there is plenty of seating both out the front for people watching, and a sweet open-air courtyard out the back with larger tables for a group.
Akarana Eatery
Renowned chef Nic Watt partnered with Akarana Yacht Club to open this Okahu Bay outpost. With an abundance of outdoor seating, it's a welcoming spot to take in the sea views.
Homeland
While the Westhaven Marina eatery is currently offering a delicious click and collect selection, should you be game for dining in we can vouch that the venue is one of the airiest in town. With the doors and windows thrown open to the garden and sea air beyond, it's perfect for those wanting to feel sufficiently socially distanced.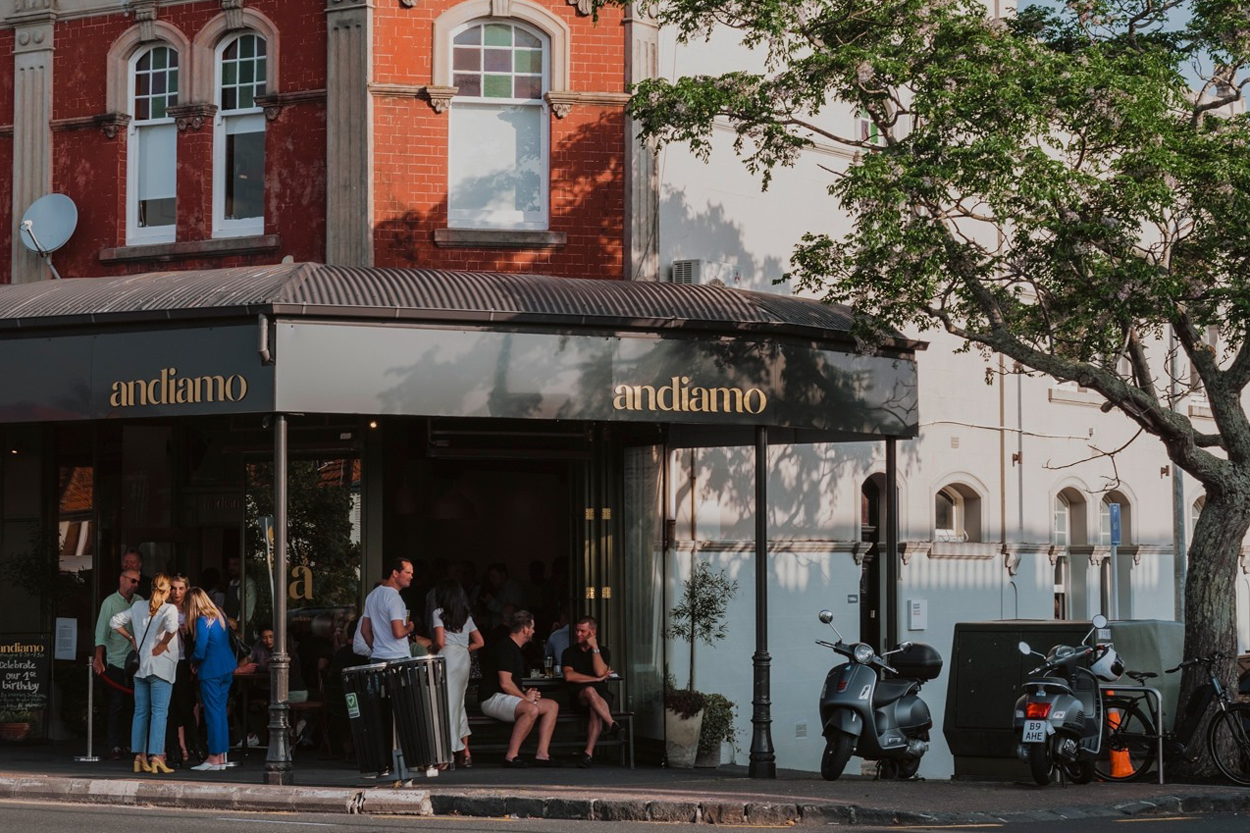 Andiamo
Settle in street-side and enjoy the Italian-inspired fare of Andiamo on the sociable Jervois Road. These tables fill up fast, so get there early and indulge in an Aperol spritz to start.
The Broken Lantern
We love a hidden courtyard, and new Ponsonby Road bar and eatery The Broken Lantern boasts one of the best in town. Head through the interior and out the back, and you'll find a sun-catching outdoor area that is also marvellous for embracing the last of the slightly warmer evenings — perfect for sipping on one of their excellent cocktails and enjoying the moreish sharing plates.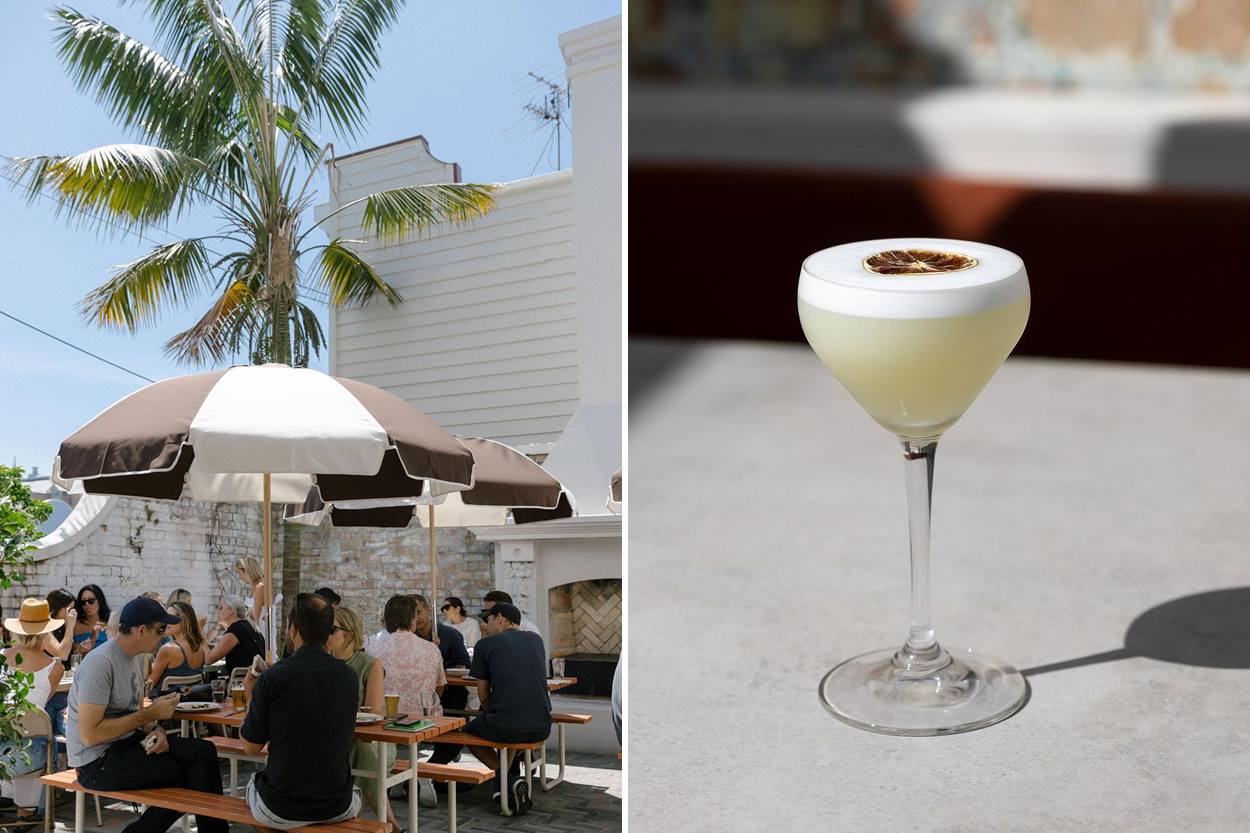 Hotel Ponsonby
A rare find in Ponsonby, this light-filled courtyard is an ideal location for inner-city sundowners, followed by fireside socialising when the temperature also drops.
The Heke
Having opened only recently over summer on Waiheke Island, The Heke has been welcomed by Onetangi as a must-visit destination. Park up at one of the many outdoor tables (there are under-cover and open-air options), and tuck into something from the wood-fired grill.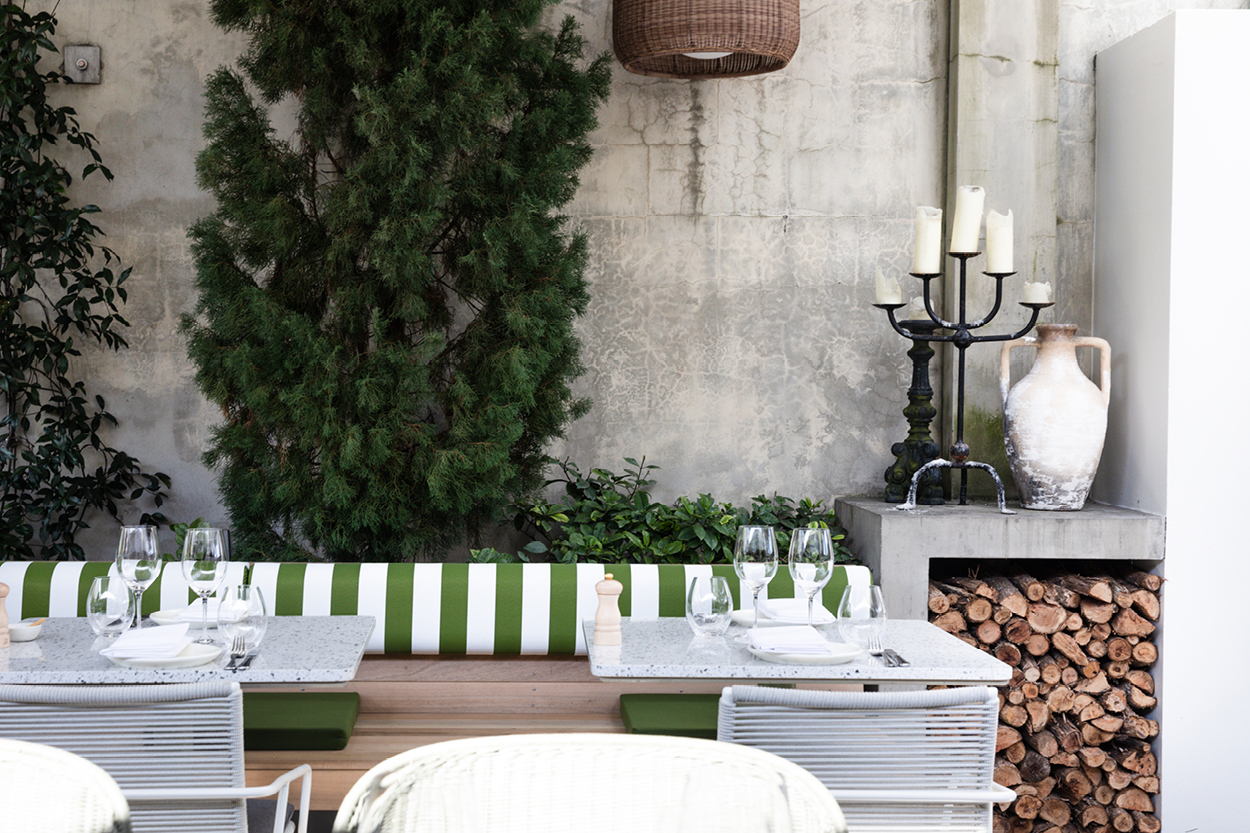 Non Solo Pizza
Hidden behind Parnell Rise, Non Solo Pizza's verdant courtyard, complete with an antique flowing fountain, will transport you to Italy for lunch or dinner.
Bucks Bistro
Gracing The Parade at Bucklands Beach, the ocean is always in view at Bucks Bistro no matter where you're seated — and especially if you're out the front at one of several outdoor tables. Enjoy a decadent seafood platter as you take in the magnificent vista.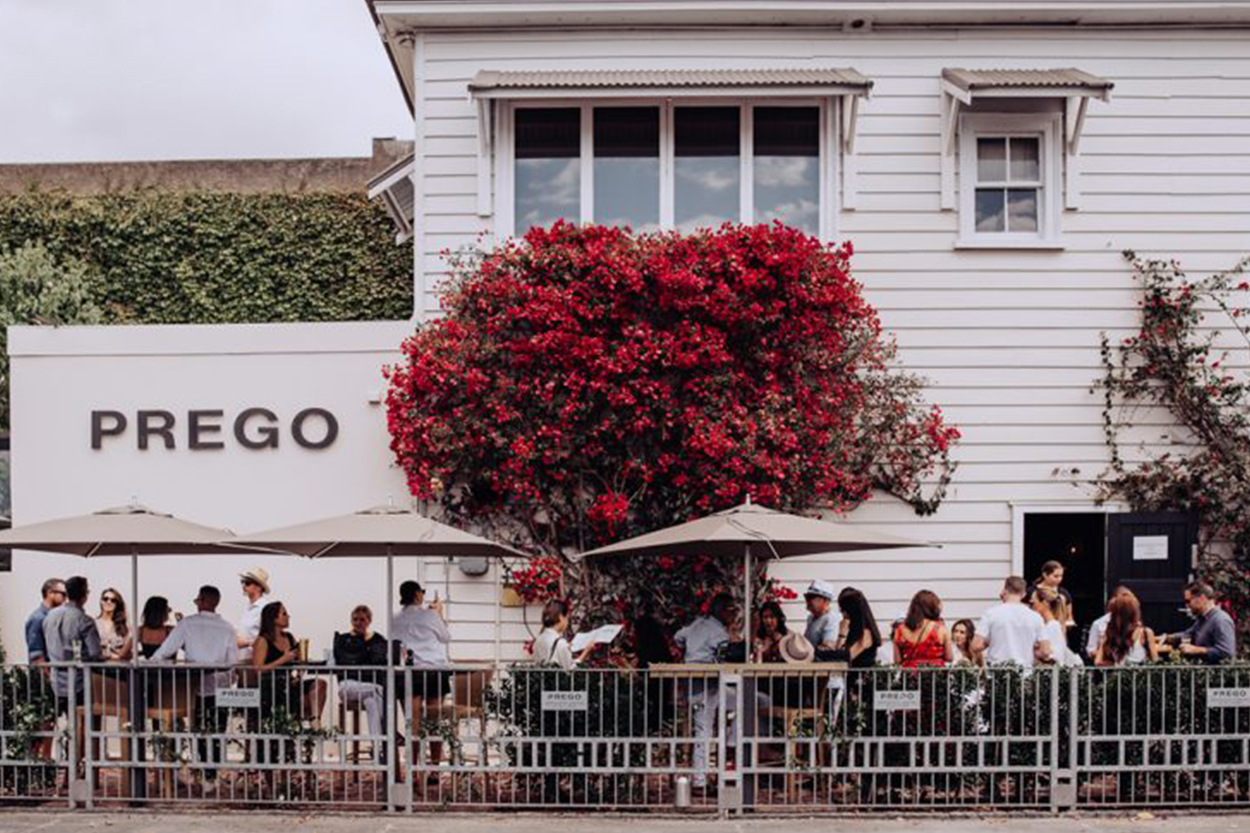 Prego
Prego is the place to go for a fun-filled lunch or dinner with family and friends, and both its front and side outdoor courtyards are iconic. Watch the hustle and bustle of Ponsonby go by from some of the best seats on the street.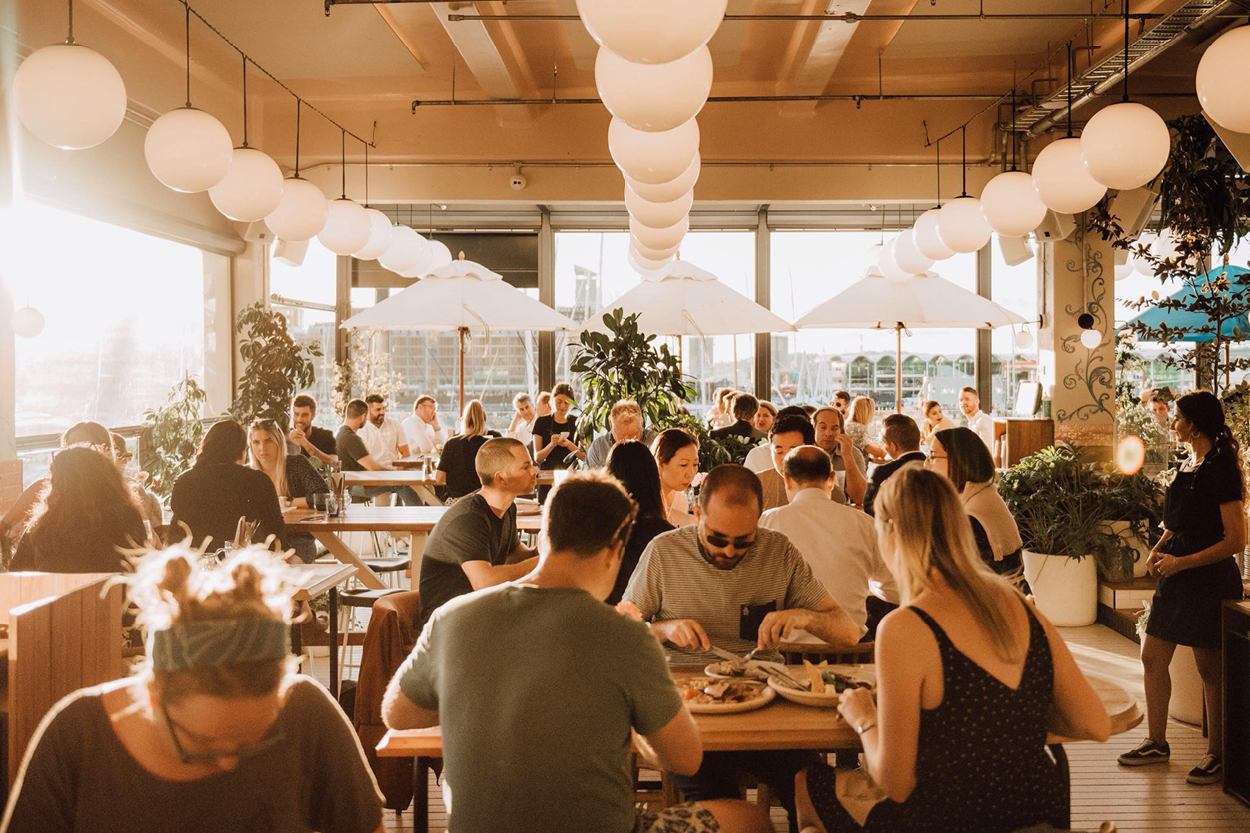 Saint Alice
With views across Viaduct Harbour, Saint Alice's elevated position is the ideal spot to watch the world go by. The perfect place for late afternoon and evening revelry thanks to its sensational setting, seafood-centric menu and great music.
Auckland Fish Market
A great one to take the kids to, Auckland Fish Market's flavourful eateries offer something for everyone from Lobster & Tap to Oji Sushi, modern Asian fusion at Bang Bang Kitchen and more — all to enjoy at its many outdoor tables.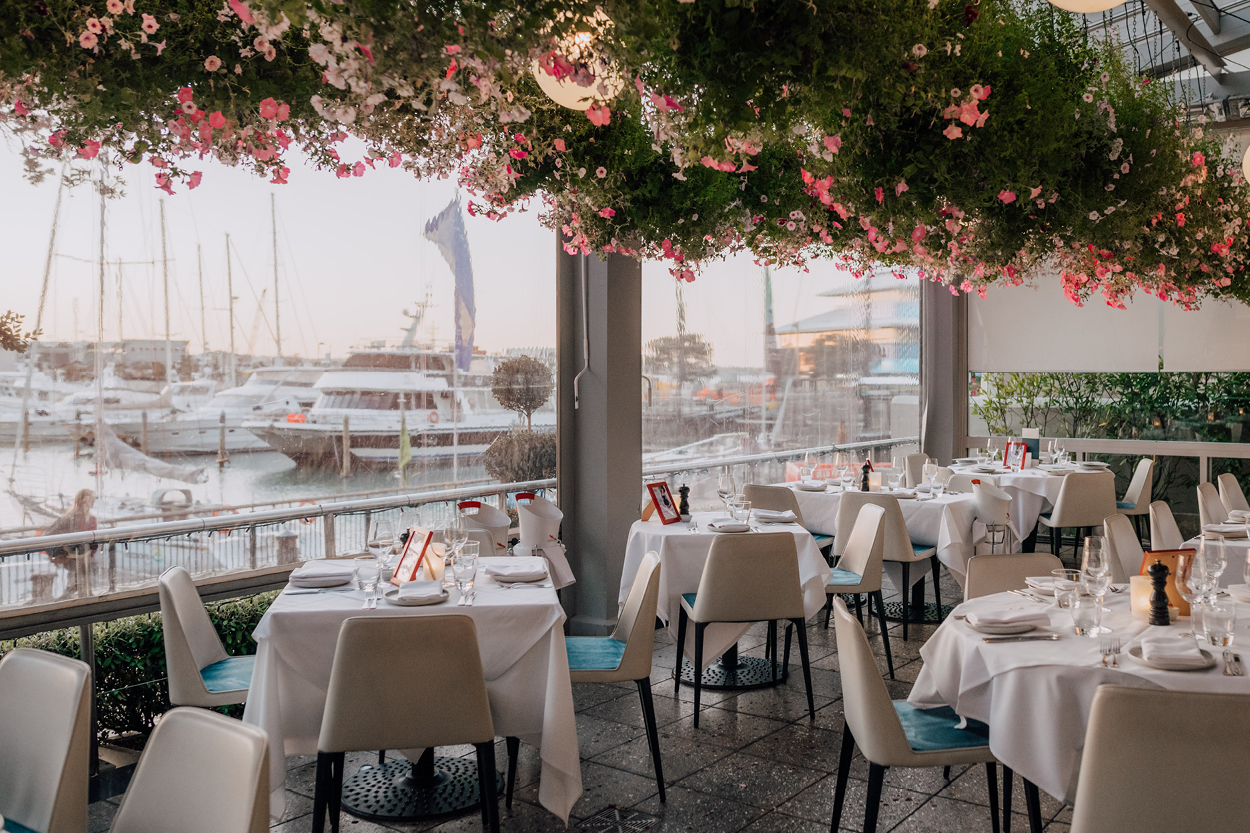 Soul Bar & Bistro
Holding prime position, with tables overlooking Viaduct Harbour and festooned with florals from above, there is no better place to celebrate the good life than at Soul. Order a round of delectable cocktails and settle in for an experience to remember.