Auckland is now well-versed in Aigo's excellence. The moments when this Ponsonby Road restaurant isn't heaving are rare, and just days after opening last November, it had become one of the hardest-to-come-by tables in town. Its initial, unprecedented success was the catalyst for this week's opening of Aigo Newmarket, which sees a return for restauranteur David Lee to his hospitality roots. Here, one half of The Candy Shop has been reclaimed as Aigo, in a continuation of Lee's vision to offer delicious Korean-inspired food in all its forms.
Applying the same approach Lee used when fitting out Dear Jervois all the way back in 2013, he quite literally designed the space himself, employing friends to help with the gruntier parts of the build. Attention to detail here is evident — all the light features and lampshades were picked by him, even where they were placed around the space. With his team in tow, Lee has spent the past months hunting through antique stores, finding what could possibly work in the space, staying late every night and testing out their finds. A masterclass in trial and error, if you will, but one that has ultimately paid off — and speaks to his approach for Aigo Newmarket more broadly.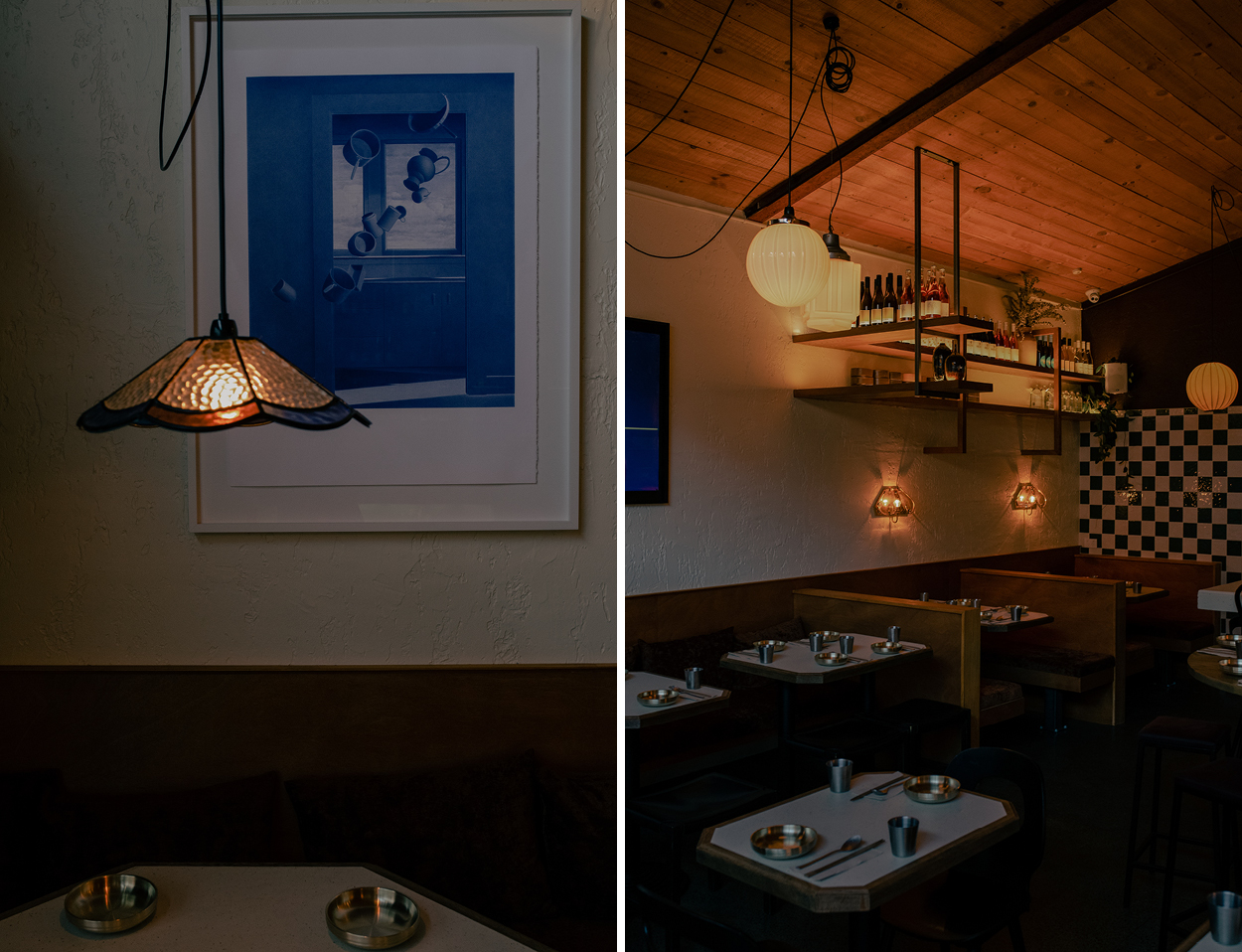 We've come to learn that despite their shared moniker and overarching principles, these two destinations diverge slightly in their menu. With a spacious and expanded kitchen, the new Aigo moves past the boundaries of noodle dishes that defined its predecessor, offering an enticing evolution of flavours. From what we've been told, dishes you need to order include the likes of pancetta rose tteokbokki, an indulgent combination of a subtly spicy gochujang cream sauce paired with the iconic chewy rice cake noodles (like the cacio e pepe version from Ponsonby). And then there's the truly authentic yukgaejang ragu, which pays homage to the fiery and beloved Korean staple soup. Here the kitchen skillfully distils the essence of this soup into a rich ragu, infused with wagyu mince and served alongside homemade pappardelle.
Some of Ponsonby's hero dishes, like the crispy rice with spicy tuna tartare, the crispy eggplant and the bibim naengmyeon, will remain across both venues (all three of which I ate and loved at Aigo Ponsonby last week), speaking to the rapture that Lee and Head Chef Kevin Choi's menu already has the City in. Much of the drinks menu will remain the same too; with an extensive list of natural wines sourced from the Aigo team's friends at Wine Diamonds, and a few crafty (and some more mainstream) beers for good measure. A delicious, classic cocktail list can be relied upon too, with a few fun concoctions in the mix.
Similarities aside, Lee explains to me how the development of his first site was somewhat of a call and response to the changing nature of the space — only pivoting from a fried chicken shop to the now-adored noodle bar at the last minute. "You could say it was a bit rushed," he recalls. "Working with the little kitchen space we had, and I'm thankful to my team for pulling it off." He tells me that with this sister restaurant, having ample time and space (Newmarket seats 60 diners at any one time) has led to this more evolved, grown-up version of Aigo. "We've had a lot more time to prepare, and we made the kitchen a lot bigger so we can do the things we've always wanted to do. We can now do handmade pasta and a lot more chargrilled meats — I'm looking forward to seeing how our friends in Newmarket respond to these flavours."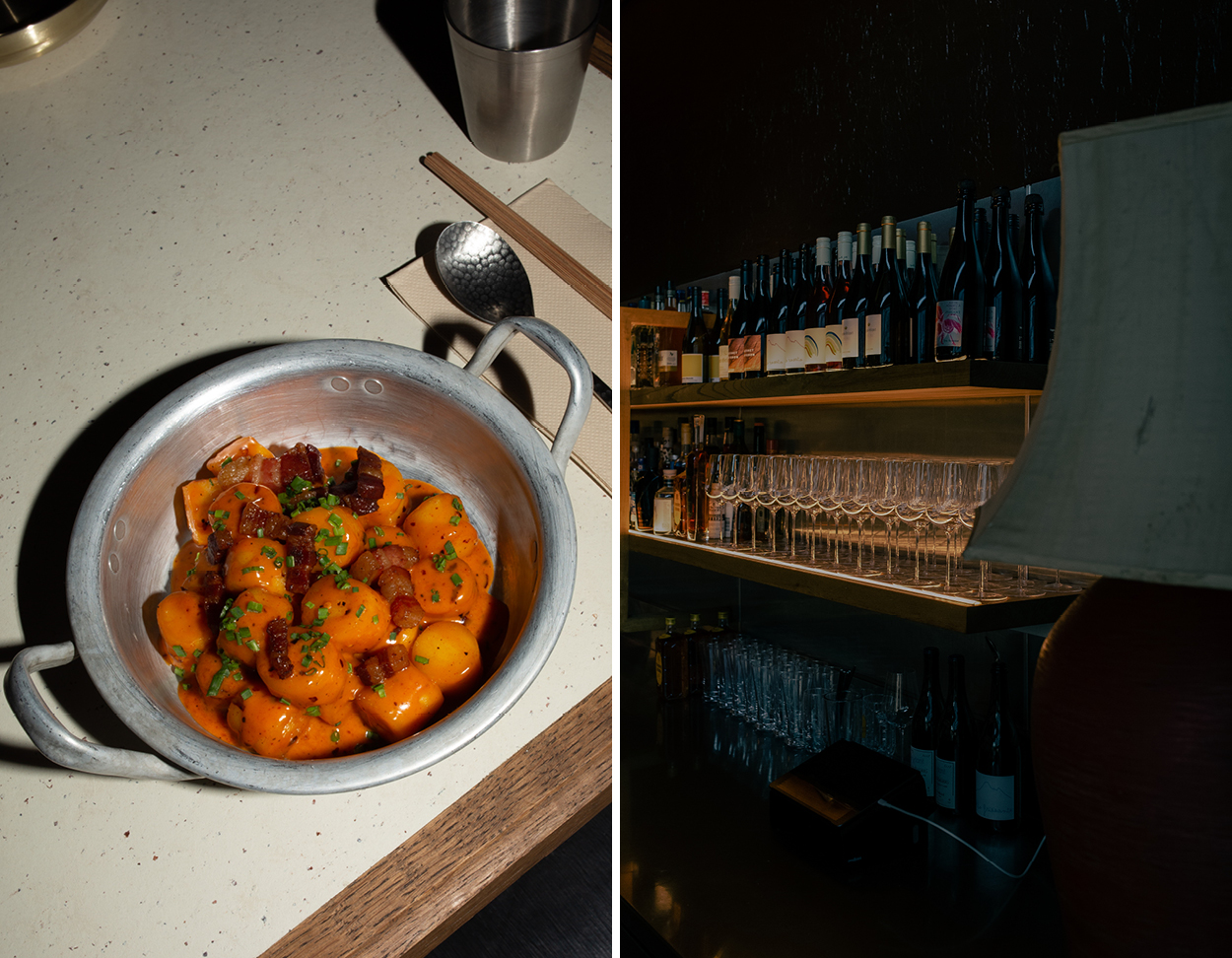 Those in his inner-most circle describe it as part of the next era of Newmarket dining; the much-needed injection into the suburb's late-night dining scene. Knowing that it takes a village, Lee has decided to open The Candy Shop for dinner as well. This means Osborne Lane will be lively during the late hours, with its neighbour Duck Island being open at night too, drawing more people into the area.
Through the newly-founded Namu Group, which incorporates Lee's varied suite of venues, from Camper Coffee to Pōni, his legacy is already becoming a constant evolution of excellence. One that pays homage to authentic Korean roots and still looks ahead to all of the influences that can elevate his restaurants to the next level. If anything, Aigo's success thus far proves exactly that.
Opening Hours:
Wednesday — Sunday, 5pm until late
Aigo Newmarket
2-8 Osborne Street, Newmarket