Craving a taste of luxury? While our appetite for pizza and burgers never ceases, our hunger for the finer things in life is undeniable. From the likes of aged steak and crayfish to gold leaf and truffle, the city's poshest plates are a deliciously lavish affair. When nothing but the best will do, dig into the fanciest dishes in Auckland.
Mushroom & truffle bao buns from The Grove
The ever-popular bao gets the fancy treatment courtesy of fine dining stalwart The Grove. Its rendition sees a mushroom bao bun stuffed with truffle emulsion, pickled onions and raw mushroom for good measure. A true study of umami flavours, this is one vegetarian bite even the most ardent carnivores won't be able to resist.
Love truffles? Discover our round-up of the very best truffle dishes in town.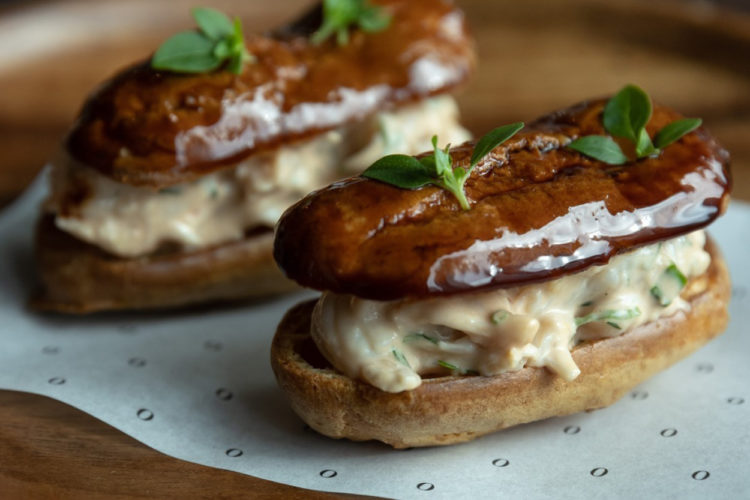 Crayfish eclair from Onslow
Trust chef Josh Emett to take this bakery favourite and elevate it to delicious new heights. Instead of the expected cream filling and standard chocolate icing, a lush Fiordland crayfish mixture is spooned between crispy choux pastry. A herby hint of basil rounds everything off to create a bite-sized delight that tastes just as good as it looks.
Gnocchi Parisienne from Euro
Think you know gnocchi? Euro's latest offering from its new Parisian-inspired winter menu uses choux pastry base (rather than the traditional potato base) for a French twist on an Italian favourite. The result is rich, pillowy soft gnocchi that when paired with Fiordland crayfish ragu and a blanket of melted Emmental cheese, is lavish to say the least.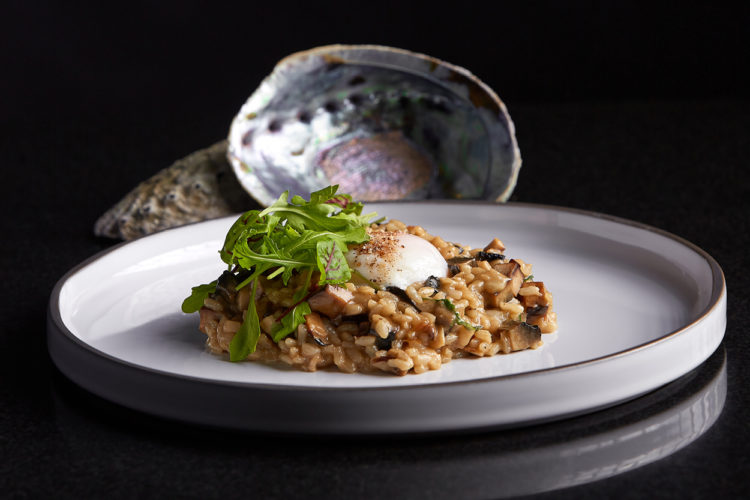 Pāua risotto from Onemata
While pāua fritters have long been a fish 'n' chip shop favourite, this iconic mollusc is considered a high-flying delicacy overseas — prized as one of the most expensive seafood one can buy. In Auckland, one of the most delicious renditions around can be found at Park Hyatt Auckland's Onemata restaurant, where it is speckled through risotto, swirling with shiitake mushrooms, miso butter and finished with an onsen egg.
Gold leaf Snickers bar parfait from Soul Bar & Bistro
There would likely be an uproar if Soul Bar's beloved Snickers bar parfait disappeared from the menu, and for good reason. This dessert is decadence at its finest, taking the chocolatey, nutty flavours of the classic confectionery and transforming it into a gold-swathed work of art.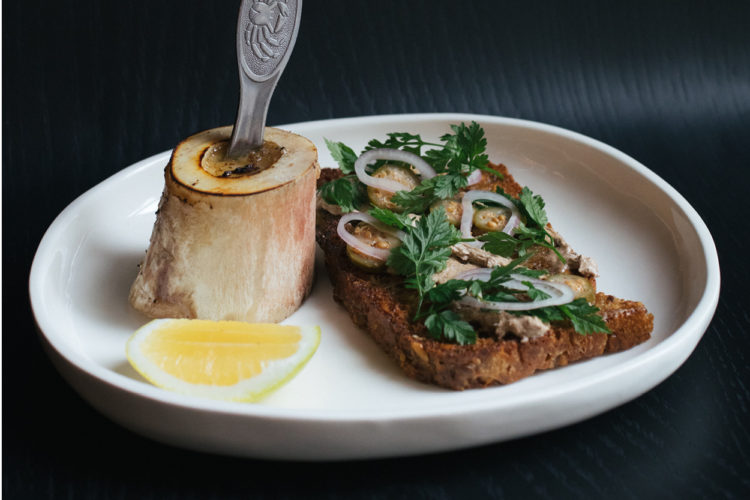 Bone marrow with marrowmite and 'Vogels' from Culprit
Nothing says opulence quite like warm marrow scooped straight out of the bone; its rich, butter-like spoils glazing your lips with every bite. A labour of love to prepare, Culprit's take on this meaty treat sees rendered and whipped bone marrow with marmite accompanied by housemade Vogels-style toast and a wedge of lemon.
Sanchoku Wagyu scotch from Botswana Butchery
Tucking into a good steak is one of life's great pleasures, as the team of Botswana Butchery prove time and time again. Its Butcher's Block selection is brimming with mouthwatering eye fillet, sirloin and rump — but it's the Sanchoku Wagyu scotch fillet that catches our attention every time. Pair with your choice of accompaniments — the likes of truffle and bone marrow butter and duck fat potatoes are here to take indulgence to the next level.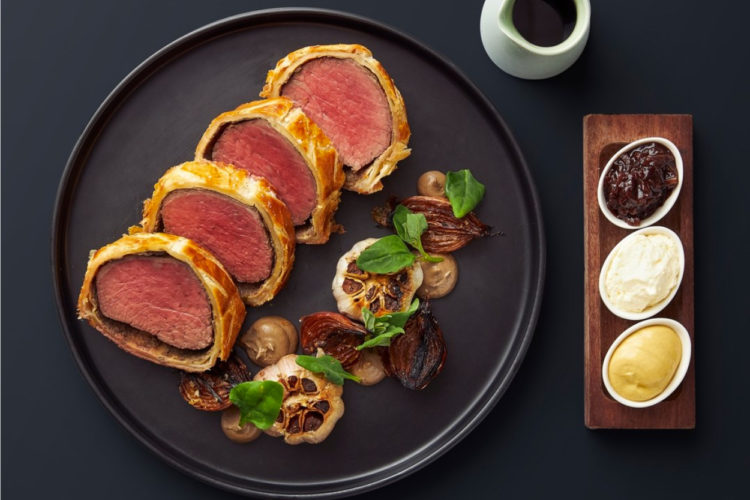 Beef Wellington from Ostro
When it comes to the luxury of putting time, effort and dedication into a dish, Ostro's Beef Wellington would always come out on top — as it would for its exquisite execution, of course. If you think the decadent pastry encasing each slice of Wellington is heaven, wait until you take your first bite and discover the beef is perfectly cooked right the way through, meltingly medium-rare. Now that's luxury.
Black Angus 150 day grain-fed rib-eye from The Lodge Bar & Dining
While we're on the subject of next level steaks, it'd be remiss of us not to mention The Lodge Bar & Dining's sumptuous rib-eye. Cooked, as everything is on the menu, with utmost finesse, it is paired with a moreish sauce au poivre (pepper sauce) and all the trimmings to make sure it'll be a meal to remember.