The craving for a burger has got to be one of the most visceral food-related feelings. Even just thinking about eating one, you can almost taste the components — the patty, sauce, bun, pickles and salad.
Maybe it's a spicy chicken burger you're after, a decadent vegan burger or just a good ol' hamburger. Either way, there's no denying the popularity of the delicious fast food staple is only rising, and this is further promoted by restaurants and pop-ups offering limited-time-only burgers that are here for a good time, not a long time. Here are the most insane burgers that have us drooling right now, including some you have to be quick to catch.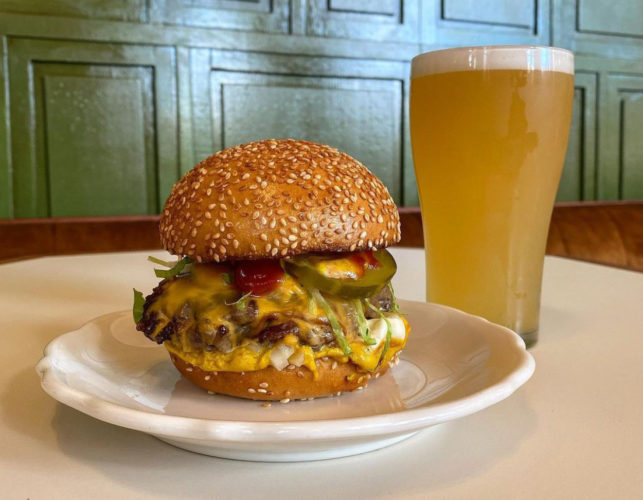 Tuesday night burger from Hotel Ponsonby
Hotel Ponsonby has started putting on a burger night every Tuesday, and when we say these beauties are irresistible, we aren't messing around. Like a classic hamburger, only better, Hotel Ponsonby's burger comprises a generous meat patty, with plenty of melted cheese and sauce, pickles, a touch of shredded lettuce, all between a heavenly sesame bun. You'll only find these burgers on Tuesday nights from 4pm until sold out — so plan accordingly.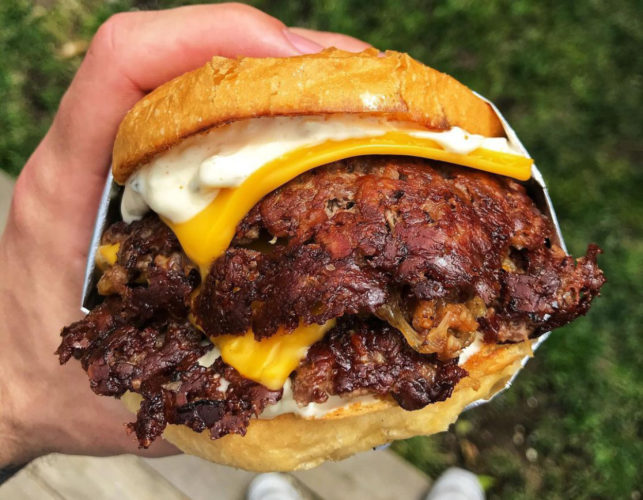 Smash patty burgers from Baby G Burger
This cult burger pop-up is a well-kept secret no more, as it usually sells out in record time wherever it appears. Baby G specialises in the 'smash'-style patty, a technique whereby the patty is pressed firmly down on the grill to flatten it, creating even more deliciously craggy edges for caramelisation. Keep an eye on Baby G's Instagram page, where the team announces each new pop-up — speaking of which, Parnell's Red Rabbit Coffee is hosting Baby G this Thursday 17th of June from 4pm until 8pm. Our advice? Get there early.
Limited edition cheeseburger from The Candy Shop
A thing of utter beauty, this limited-edition dish has us planning a trip to Newmarket, stat, to experience its full glory. A chopped wagyu beef cheeseburger, it comes with 'Big Mac' mayo, tomato and pickles, and slices of truffle shaved on top. Now that's got to be the definition of luxury.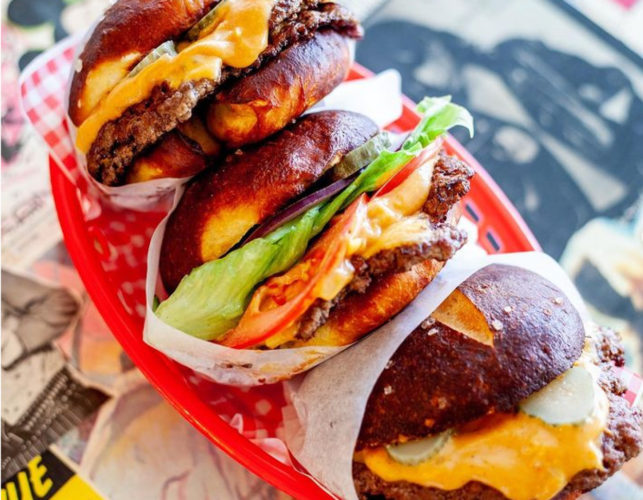 Pretzel burger from Parade
There are several among us who could commiserate over the disappointment of arriving just as Parade's pretzel burgers have sold out — they are heavily in demand, sometimes disappearing before 7:30pm. And with good reason, for the house-made pretzel buns are truly something special. Should you get there in time for supply to be readily available, we can safely recommend any one of the burgers, and you won't regret ordering a side of secret sauce fries on the side.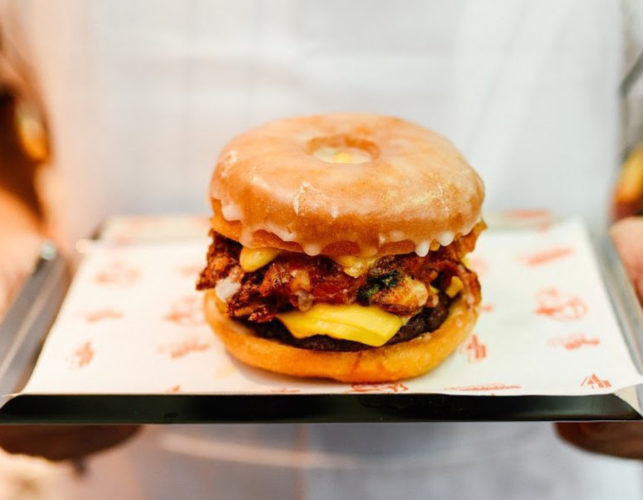 Glazed doughnut burger from Sneaky Snacky
When we're in the mood to really push the boat out, there's one place we make a beeline for: Sneaky Snacky. Located in the Lim Chhour food hall on K' Road, this popular joint cooks up some of the best fried chicken in town, both in the form of wings and a hot chicken sando. However, it's the doughnut burger that has become Sneaky Snacky's decadent signature, a shiny shrine to gluttony that probably shouldn't be repeated too often, but in the name of balance, we say it's a must-try.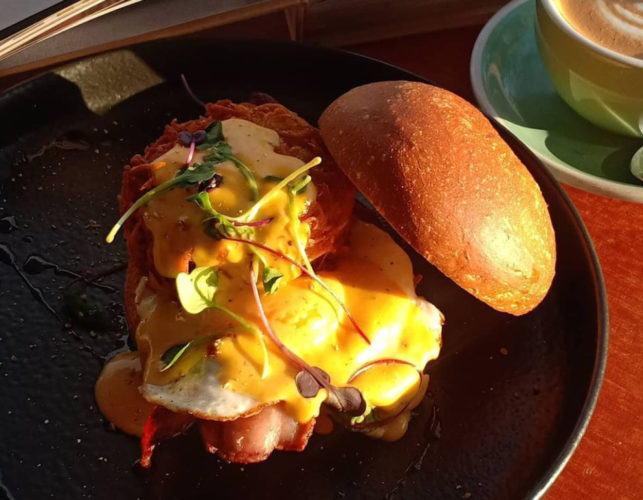 L'morning burger from L'oeuf
You've got to be an early bird to catch this breakfast burger — an up-and-get-'em combination of housemade rosti, a fried egg, bacon, aioli and sriracha hollandaise, softly sandwiched between a brioche bun. Only available Tuesday to Friday between 7am and 12pm, when combined with a great cup of coffee this weekday special is sure to put a pep in your step.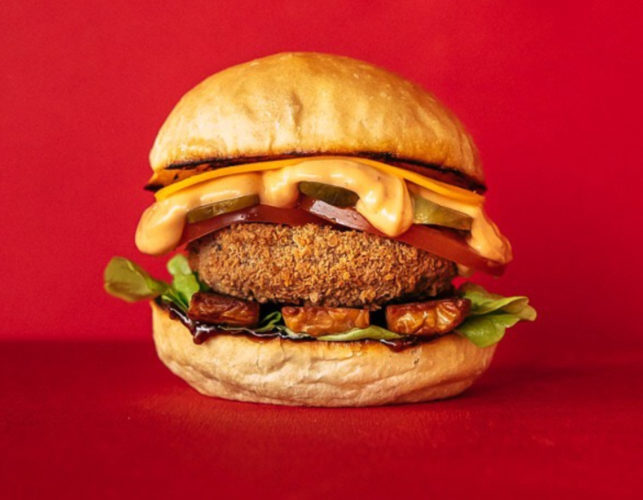 The Shroomin Show burger from Wise Boys Commercial Bay
Luckily, unlike some of the other burgers on this list, there's usually no shortage at vegan burger joint Wise Boys, which is not to say that they're not just as in-demand. Saucy and decadent, our current favourite is the Shroomin Show, which features grilled tempeh strips with a panko crumbed portobello mushroom, salad and pickles, cheese, caramelised onion relish, smoky southwest aioli — all on a toasted bun, and all with no animal products in sight.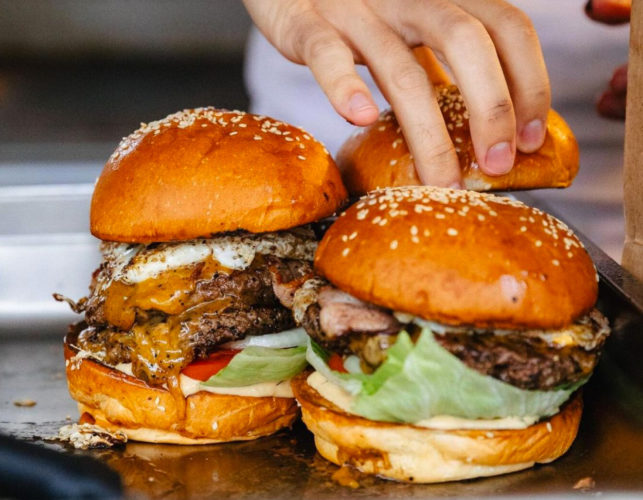 Wagyu beef burger from Jo Bro's Burgers food truck
Known for their no-fuss yet full-of-flavour burgers made with premium ingredients, the duo behind the Jo Bro's Burgers food truck can be found all over the city at various markets, and we suggest you prioritise a visit if you see them parked up. A member of the Food Truck Collective, find a variety of flavour combinations from grass-fed beef to Wagyu patties, a vegan Beyond Meat version and a free-range chicken and free-range bacon burger. Follow them on social media to keep updated with where they'll be next.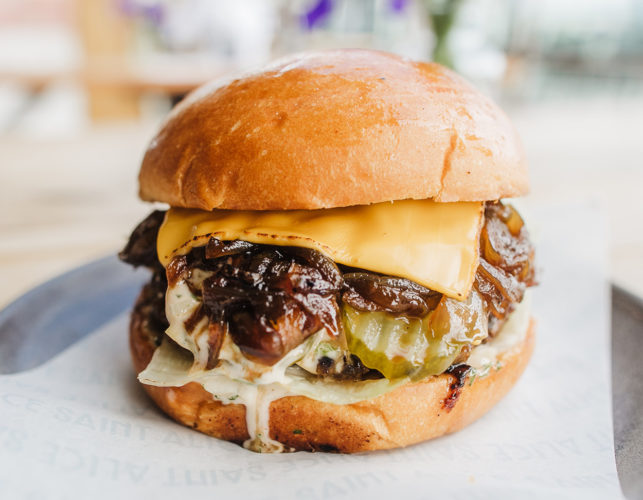 Hand-pressed NZ Wagyu beef burger from Saint Alice
Step aside oyster McMuffin, there's a delicious new kid on the block at Viaduct Harbour favourite Saint Alice. The Wagyu beef burger (an off-menu special that's only available on a Thursday) features a housemade patty, American cheese, house pickles, and a smattering of crunchy lettuce for a touch of virtuous greenery. Tucked inside a Dusty Apron toasted brioche bun with a dollop of dirty burger sauce — it doesn't get better than this.