Love truffles? Those who covet the intoxicating, opulent taste of truffles will be pleased to know that the time has come to celebrate gastronomy's black gold in all its glory. Whether shaved over a bowl of handmade pasta, tucked into a toastie or layered through a decadent wedge of cheese, those seeking to indulge in a little luxury will be spoilt for choice with the irresistible creations on offer at eateries across Auckland.
Add fresh truffle to your favourites at Andiamo
While Herne Bay outpost Andiamo is already known and loved for its truffle mac and cheese, when the season is right, you can add a gram of freshly shaved truffle to any of your favourite dishes for $10. Allowing for an inspired take on the beloved menu, the kitchen recommends adding to their gnocchi carbonara, truffled burrata, caesar salad, bianca pizzette and of course, the macaroni for added indulgence.
Sample simplicity with Amano's truffle tagliatelle
Trust pasta masters (and a Denizen Hospo Heroes winner) Amano to pull out all the stops when it comes to honouring our favourite fungi. This dish sees handmade egg-dough ribbons paired with Christchurch Perigord truffle and plenty of parmesan cheese. Making an anticipated return after last year's popularity, this dish from the Britomart pasta stalwart shouldn't be overlooked this season. It's one that we'll happily come back to time and time again.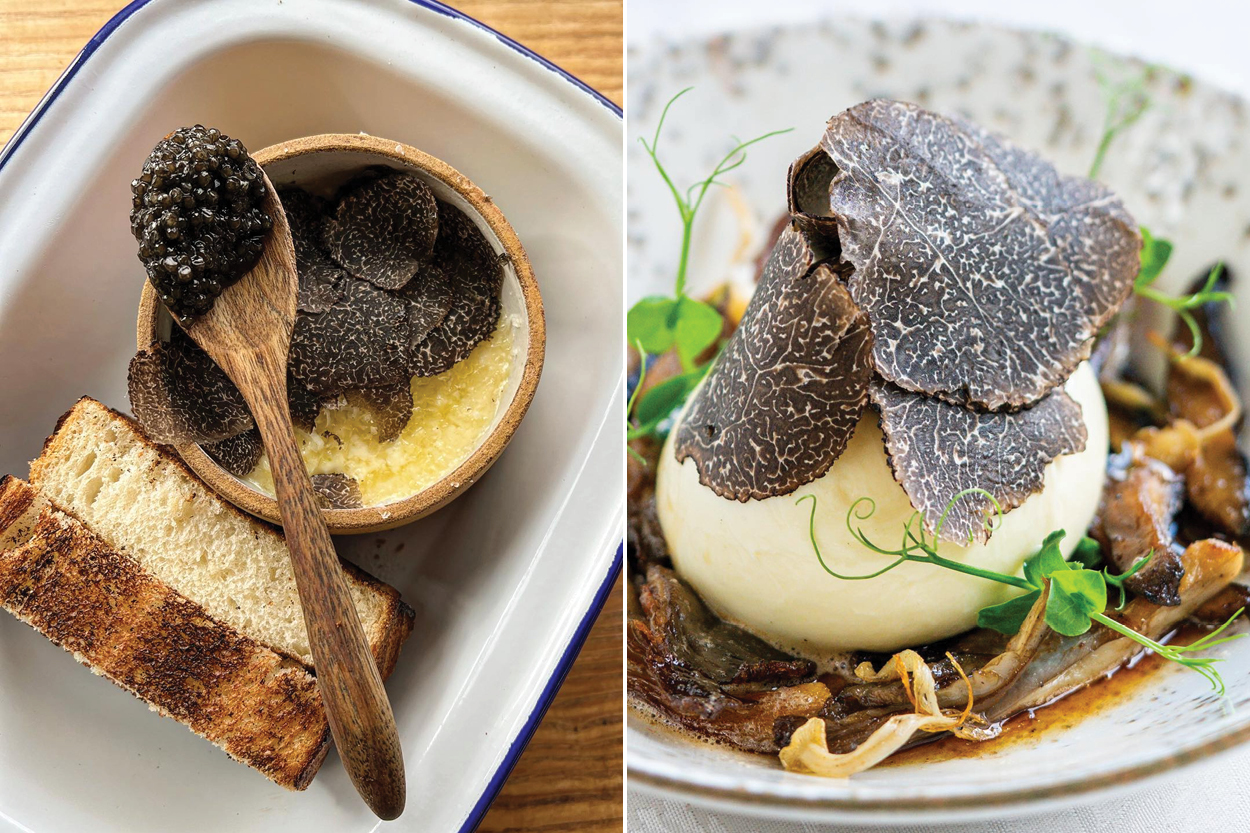 Alpha's elevated take on an indulgent brunch
We would expect nothing less than brilliance come truffle season at Parnell's Alpha, and this is an indulgent take on brunch. Here the beloved ​​duck egg en cocotte with gruyere and house shokupan soldiers is easily elevated with a shaving of fresh truffle and a healthy dollop of caviar. It's a decidedly wonderful approach to a childhood classic, and one that's certainly caught the attention of the Denizen office too.
Elmo's ever-changing truffle season menu
Come truffle season, Elmo's is a must-visit. This year, the menu is set to change throughout the season, as new inspiration and flavours arise, but guests can expect to find pillows of fresh pasta filled with crayfish and Spanner Crab, mushroom duxelles, swimming in a beef and sherry broth and littered with fresh black Perigord Truffle, or a truffle burrata served with a drizzle of olive oil, topped with freshly shaved truffle, plus the Discovery of Truffle pizza, where fresh black truffle is grated over fior di latte, taleggio, gruyère and gorgonzola.
Spice up your soufflé at The Engine Room
Returning for another anticipated year on the menu is The Engine Room's famous 'Pimp My Soufflé, featuring local truffles. Here, their already-sought-after twice-baked goat's cheese soufflé is only enhanced by the welcome addition of périgord or bianchietto truffles. Alongside their six-course truffle dinner (with dates to be announced), expect a raft of truffle-inspired dishes on the menu, including local mushroom ragu, with soft mascarpone polenta, pangrattato and périgord truffle, the risotto 'cacio e pepe' with bianchetto truffle and the pork belly, with parsnip puree, périgord truffle, soused prune and apple persillade — just to name a few.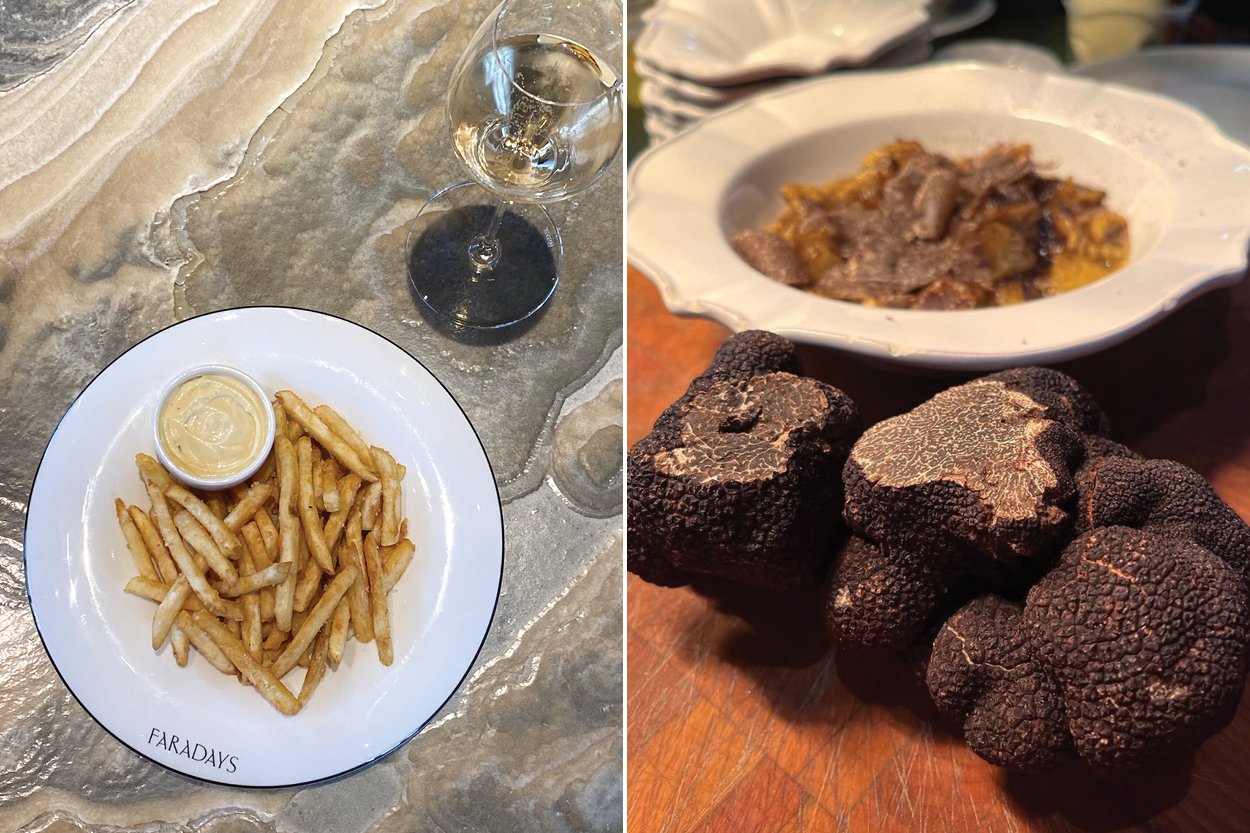 Truffle Fries at Faraday's Bar
The perfect rest-stop after shopping is Parnell's Faraday's Bar. Adjacent to the showstopping Faradays department store, this incredible bar is beloved for its elevated snacks and crisp champagne. But a little-known secret is that this venue serves up some of our favourite truffle fries in the city, where perfectly crispy French fries come with a generous helping of truffle crème — just the right amount of sustenance to get you through a day of retail therapy.
Explore savoury and sweet at Remuera's Spiga
At Remuera's Spiga, the truffle season offering keeps beautiful Italian food at the forefront of the menu. But this hasn't stopped the kitchen from exploring all the innovative ways that truffles can be used to enhance flavour. Alongside a signature truffle pasta (the agnolotti del plin), comes a decadent truffle dessert — a persimmon ice cream sandwich, garnished with shaved truffle and chocolate hazelnut sauce; a last course to be remembered.
Celebrate truffles with a five-course Paris Butter dinner
Auckland diners know that any experience at Paris Butter will be one to be remembered, with the modern French kitchen offering one of the finest dining experiences in the city. On Thursday the 23rd of June, they will host their first truffle dinner of the season — featuring a five-course menu designed to express the natural intensity of the locally grown périgord truffle for $180 per person. Truffle additions are also available on both the four- and seven-course menus that Paris Butter is known for.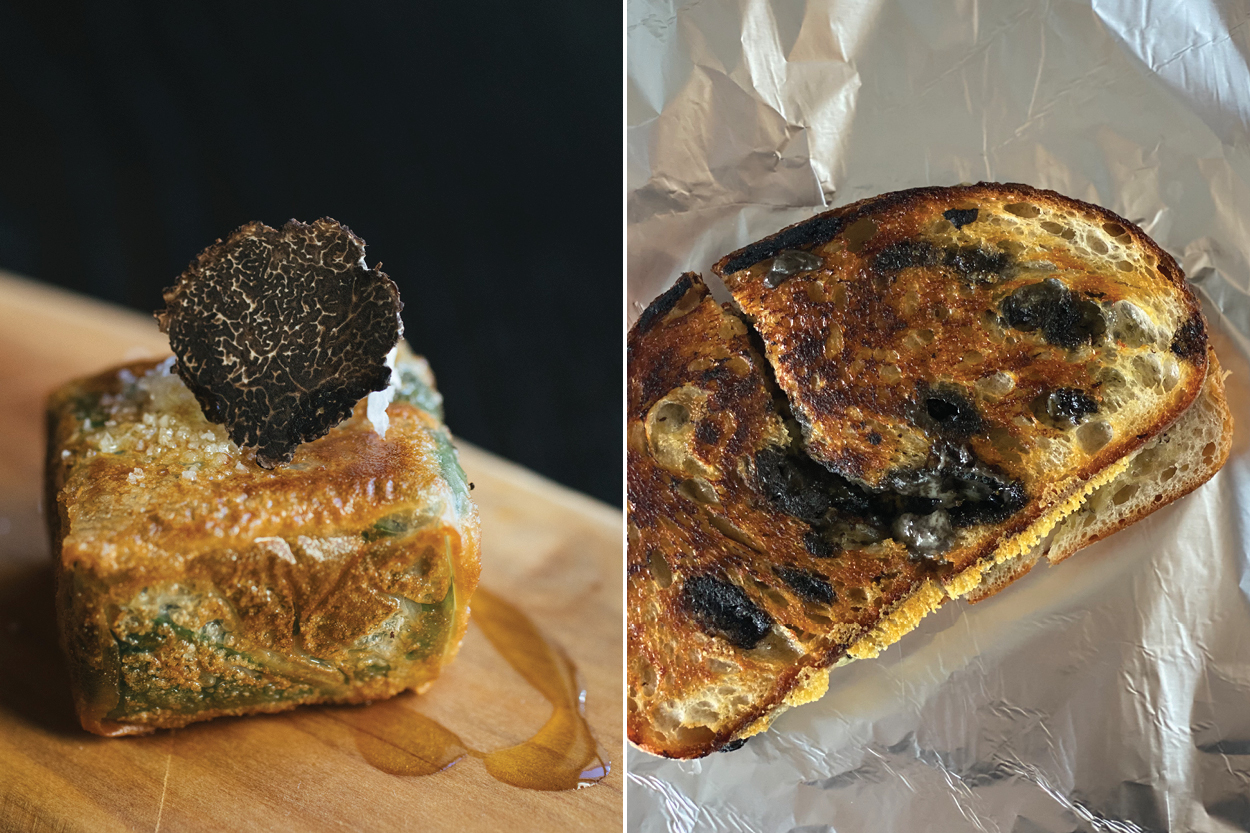 Indulge in the famous Over The Moon Truffled Brie from Culprit
We never miss the opportunity for a delicious meal at inner-city eatery Culprit, and the innovative restaurant has elevated the concept of fried camembert to new heights. Returning after the popularity of last year, Over The Moon truffled brie is wrapped in nasturtium leaf and layers of filo pastry for textural contrast, before being grilled until crisp. This delicacy will be served alongside some surprise truffle dishes, for which we can't wait to be revealed.
Hero Sandwich House offers a toastie of epic proportions
Purveyors of the finest sandos in town, Hero Sandwich House are upping the anti for this year's truffle season. Their truffle and cheese toastie is poised to be the finest delicacy on their already popular menu, and its an arrival we have waited for with baited breath. Our advice? Order early, before the rest of the city catches on.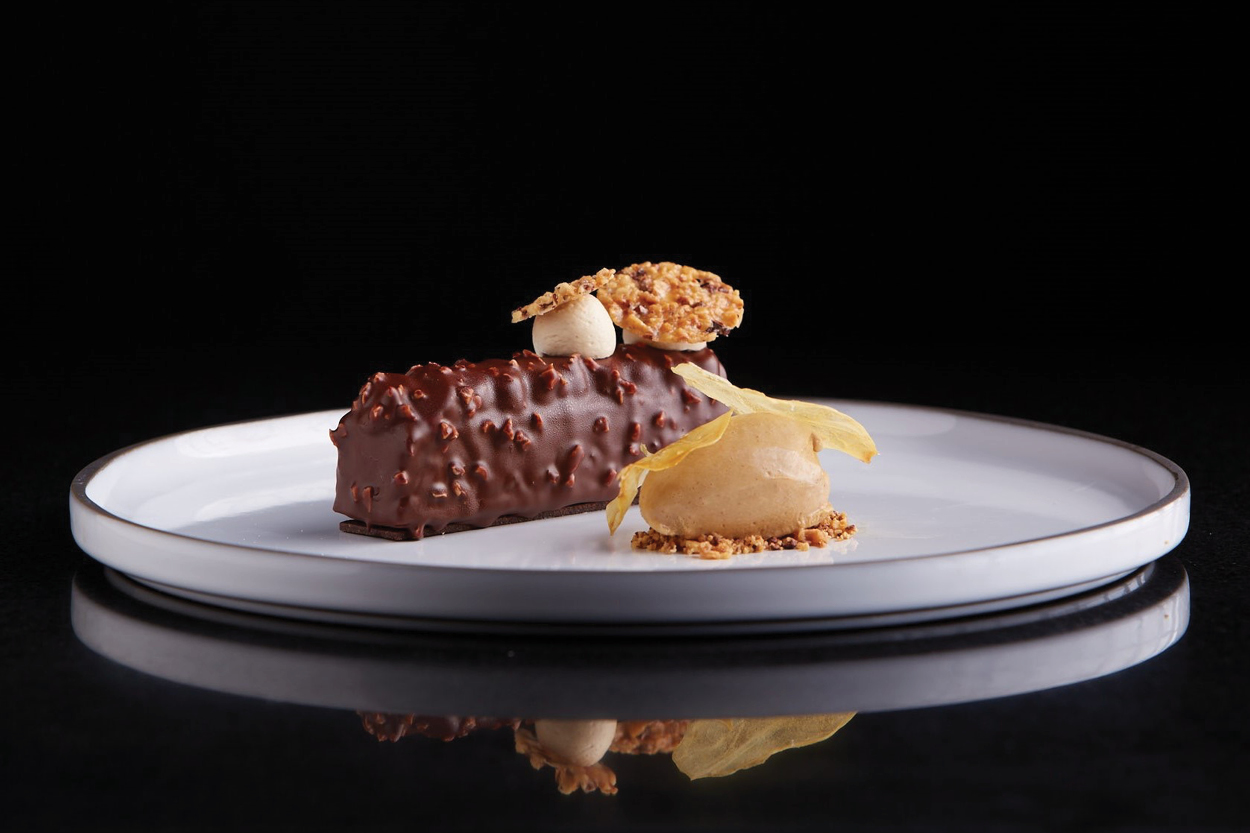 Sample Park Hyatt's truffle contribution at both Onemata & The Living Room
Viaduct Harbour's Park Hyatt is a serious contender on the scene when it comes to hospitality, and this truffle season is an indication of exactly why. At its restaurant, Onemata, both mains and desserts will accommodate the seasonal delicacy, and the famed afternoon tea menus at The Living Room will see various treats incorporate truffles by way of executive pastry chef Callum Liddicoat. Expect inspired dishes like a milk braised pork shoulder ravioli with truffle parmesan cream sauce and fresh truffle, alongside the 'chocolate bar' — a Foundry chocolate and hazelnut bar with Jerusalem artichoke caramel, salted potato chips, caramel chantilly and truffle ice cream — a flavour combination only Liddicoat could execute.
Truffle & comté toastie and homemade truffle Brie de Meaux from Apero
Hunkering down at K'Road's ever-popular Apero is the epitome of cosy comfort — especially when you add its truffle offerings to the mix. The toastie stuffed with comté cheese and freshly shaved truffle is a must, as is the truffle Brie de Meaux — which sees a heady truffle mixture sandwiched between layers of indulgent Brie de Meaux cheese. These two favourites return after last year's popular season and are best paired with a glass of something good (ask Mo for an impeccable recommendation).
Indulge your tastebuds with feel-good Italian at Non Solo Pizza
Savor's Parnell outpost, Non Solo Pizza, which has already achieved legendary status in our eyes, is boasting an impressive addition to their winter offering thanks to the indulgent addition of truffles to the menu. Their specialty for the season is a Perigord truffle and oyster mushroom risotto, which pairs perfectly with a glass of Prophets Rock Pinot Noir 2019. At $56 for both wine and dish, visiting more than once is absolutely justified. If you're craving something else, the kitchen are also offering freshly shaved truffle at $15 for three grams. We recommend adding it to the eye fillet, T-bone and the famed burrata.