Now that takeaways are back on the menu at level 3, no doubt many of us are able to enjoy some of our more indulgent cravings that were a little further out of reach in level 4. Case in point — fried chicken. While it's certainly possible to make delicious fried chicken at home (this excellent Azabu recipe is a perfect example), why not let someone else take care of the cooking, supporting some local eateries at the same time? To save you from having to hunt around, here are the tastiest fried chicken dishes on offer to indulge in at home, from wings to Korean fried chicken and more. Each venue offers different takeaway or delivery options, make sure you check on their website or social media.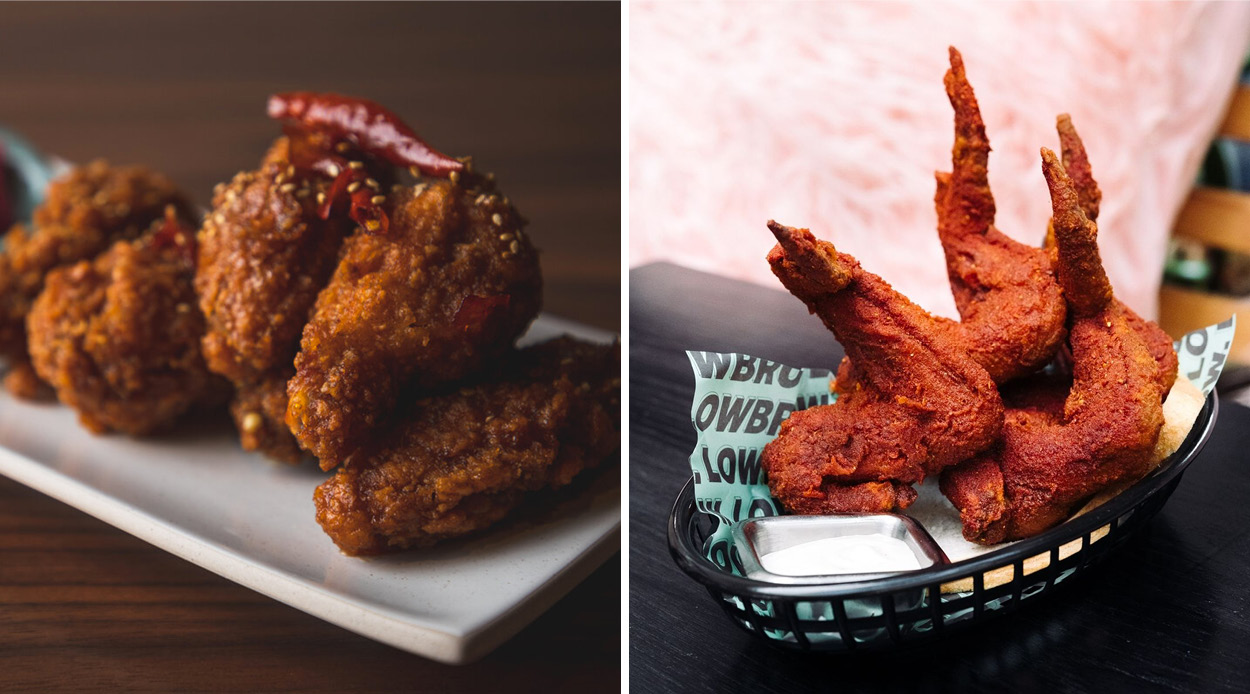 Karaage chicken with Beasty Japanese barbecue sauce from Hello Beasty
Now available as an add-on dish to their delicious meal kits this week, Hello Beasty's Karaage chicken is irresistibly crunchy on the outside and juicy on the inside, served with the eatery's signature Beasty Japanese barbecue sauce, a sprinkling of fresh parmesan and with a side of lemon.
Dak gang jeong fried chicken from Ockhee
Yeah, we've had a hankering for KFC — Korean fried chicken, that is. Packing a gochujang-spiked punch of flavour, Ockhee's Korean fried chicken is addictively sticky and just as delicious eaten at home as it is when its Ponsonby Road restaurant is open for dining in. Spice fans will love the spicy soy and sesame glazed chicken; trust us, it brings the heat.
Organic wings from Lowbrow
Anyone who's tried Lowbrow's fried chicken selection knows it's legendary. While we're the first to say the chicken sando is a thing of beauty, Lowbrow's wings are what we order when we want to go straight to the source. Made with Bostocks organic, free range chicken, you can choose your own spice level and that ranch dipping sauce? Chef's kiss.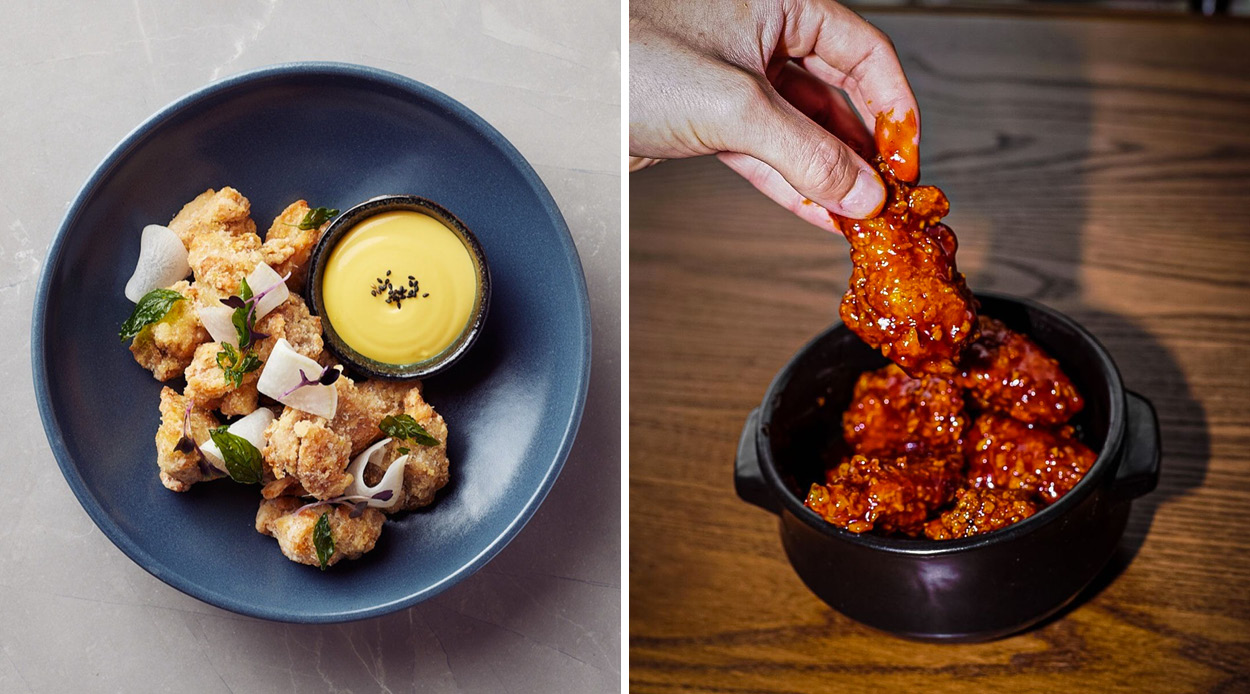 Karaage chicken from Azabu
No order from Azabu is complete without a side (or a main, no judgement here) of its famous chicken karaage. The eternally popular Japanese snack is deliciously realised here, with pickled daikon, crispy oregano and aji amarillo mayo, and is available for pick-up from both Azabu's Ponsonby and Mission Bay restaurants.
Jason's fried chicken from Gochu
During level 3, Commerical Bay Korean favourite Gochu has only two dishes on offer within its Gochu At Home selection, because it knows they're that good. The first is its signature milk buns and the second is Jason's Fried Chicken. Crunchy, sweet, spicy and juicy, it's some of the best Korean fried chicken in town.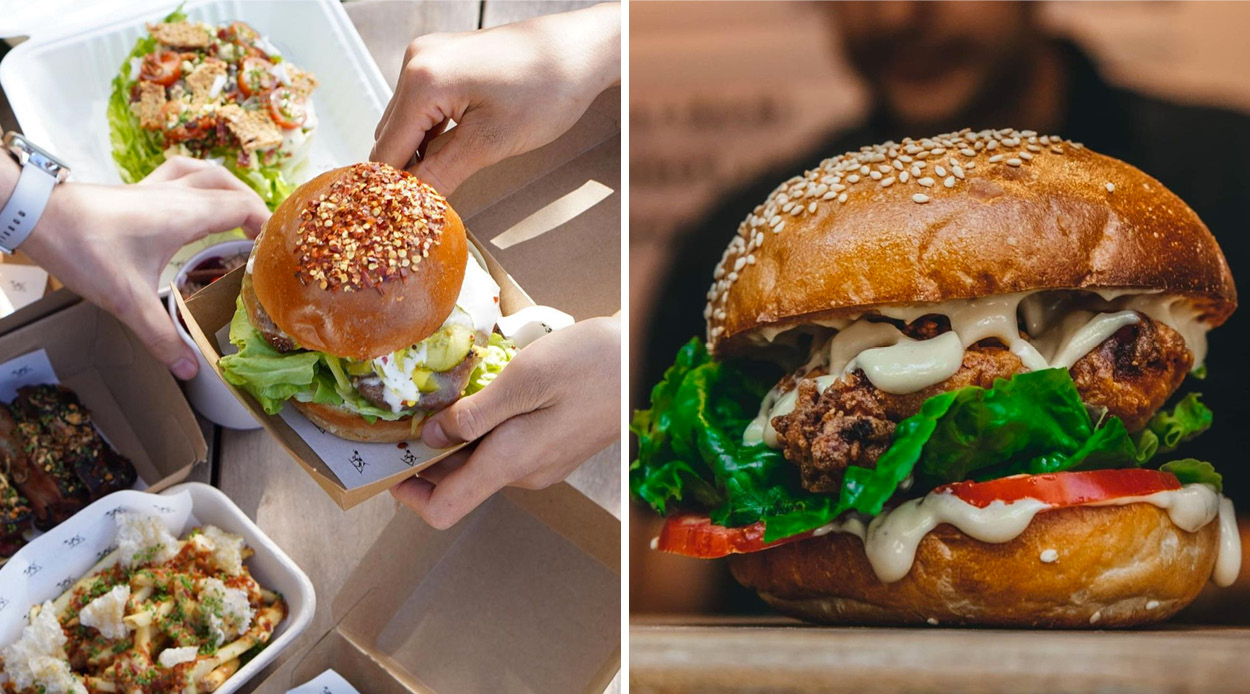 Spicy fried chicken sando with fries from The Lodge Bar & Dining
As part of its 'dine out' offering, you can order an excellent fried chicken sandwich from The Lodge Bar & Dining. Brined and spiced fried chicken is joined by cheddar cheese and bread and butter pickles, sandwiched in a brioche bun and served with fries. Divine.
Fried chicken burger from Beau
Three Lamps wine bar Beau doesn't just have a great selection of the good grape juice on offer; its fried chicken burger and signature fried chicken bites are must orders (especially with a side of mac 'n' cheese and fries).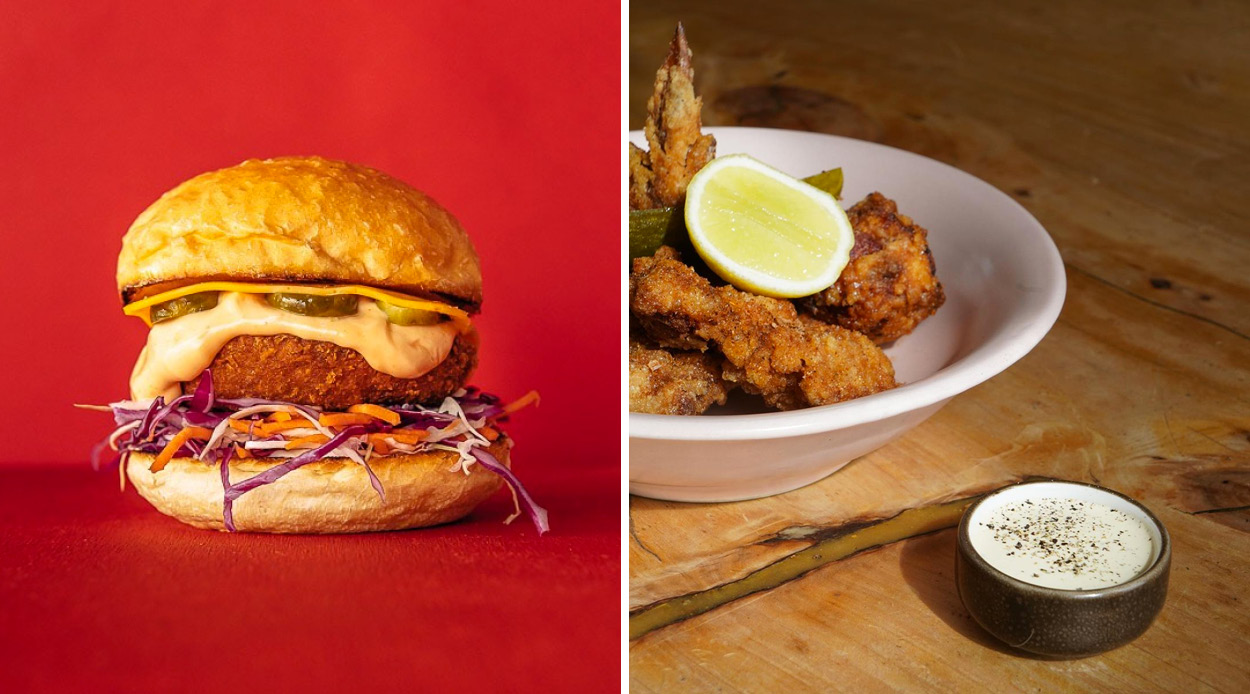 Spicy buffalo chick burger from Wise Boys
We may have also mentioned Wise Boys' 'Spicy Buffalo Chick' in our recent burger round-up, but we had to include it here as it's just that good, and all without an actual chicken in sight. Original recipe vegan 'chicken' is drizzled in a spicy buffalo sauce, served up with a tangy slaw, jalapeños, pickles and house-made vegan ranch dressing. Yeehaw.
Organic fried chicken from Orphans Kitchen
Serving daily from its Ponsonby Road-facing window during level 3, Orphans Kitchen's organic fried chicken is quintessentially moreish. Served with pickles, ranch dressing and lime, pull up to order on the spot for contactless pick-up or call 09 378 7979.