No doubt one of Japan's most popular dishes, chicken karaage has been perfected down to a fine art in Auckland by Azabu Executive Chef Yukio Ozeki. Now, you too can enjoy it at home, as he shares his top tips for the most moreish karaage.
"Crunchy on the outside, juicy and flavourful on the inside, karaage is a super popular Japanese street food that everyone loves. Delicious as both an appetizer and a main, it's simple to make at home, but there are a few tips to making sure it's the best it can be. The secrets to our recipe are the 24-hour marinade ahead of cooking, and frying the chicken twice. Don't forget to finish with a sprinkle of salt and serve with Japanese mayonnaise and lemon juice."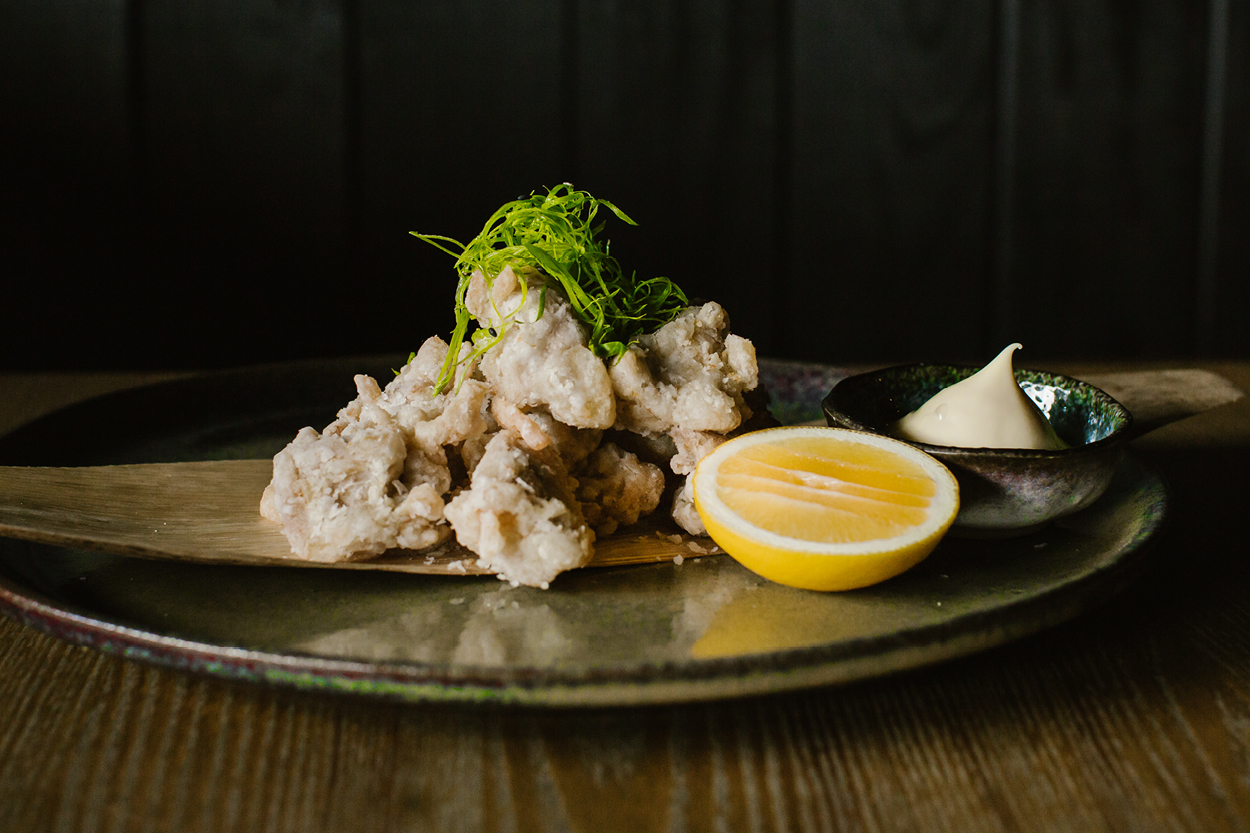 Azabu's Free-Range Chicken Karaage Recipe
Serves 2-3
Ingredients
450g free-range chicken thigh with skin on
6g garlic
8g ginger
20g buttermilk
2g ground black pepper
2g sea salt
100g potato starch
1L vegetable oil

To serve
1 lemon, sliced into wedges
1 spring onion, finely sliced
50g Japanese mayo

Method
1. Cut the chicken thigh into bite-sized pieces of about 4cm.
2. Grate the ginger and garlic.
3. In a large bowl, combine the chicken, buttermilk, ginger, garlic, ground black pepper and sea salt. Mix well. Put it in a ziplock bag and refrigerate overnight.
4. Take the chicken out of the fridge when ready to cook. Decant potato starch into a bowl and dredge the marinated chicken in the starch to coat each piece.
5. Pour the oil into a heavy-bottomed pot or Dutch oven and heat the oil to 160ºC on medium heat.
6. For the first round of deep-frying: Deep fry for 1 to 2 minutes, or until the outside of the chicken is a light golden colour. Transfer to a wire rack to drain the excess oil. Place in the refrigerator or outside for at least 15 minutes.
7. For the second round of deep-frying: Now heat the oil to 175ºC. Deep fry for 2 minutes, or until the skin is a nice golden colour and is crispy. Transfer to a wire rack to drain the excess oil and continue with the remaining chicken.
8. Season immediately with sea salt and serve, garnished with spring onion, lemon slices and Japanese mayo.