Right now, we could all do with a little retail therapy, and shopping Powersurge's beautiful range of brass decor will not only lift our spirits and our home's aesthetic — but benefit local eateries within its sphere of influence.
Having worked on bespoke fit-outs for some of Auckland's leading eateries, Powersurge is in-tune with how to create a warm and inviting atmosphere in a dining room. To show its support for the local hospitality scene we all so dearly miss, Powersurge will be giving away a $50 restaurant voucher for all online store purchases over $500, and a $100 restaurant voucher for all orders over $1000.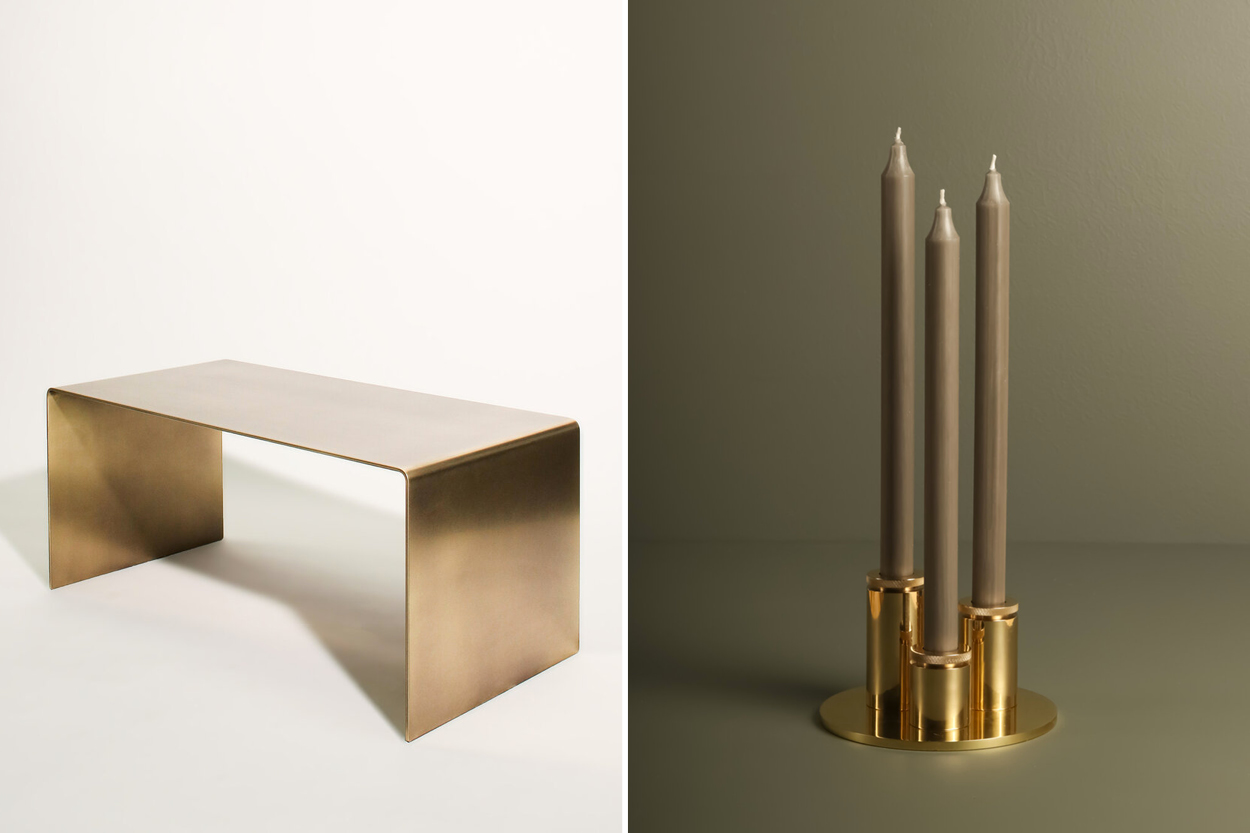 Whether you have been mesmerised by the resplendent yet minimalist Fall Coffee Table, or are eyeing up the Etch Sun Candleholder Set, which flickers in the light of the flames, now is the time to add to cart — knowing that you are playing your part.
See more stunning accent pieces to shop from Powersurge's latest collections here.
Customers can choose to redeem their vouchers at one of the team's four favourite family-run restaurants — Mount Eden institution Cazador, Karangahape Road's cosy food and wine bar Apéro, local Lebanese eatery Gemmayze St, and Northcote Point's beloved The Engine Room.
This tantalising promotion will be running until the end of the November. It applies to all online product sales, including custom (but not bespoke) orders made direct.
Restaurant vouchers will be sent out by early December, and can be used for online takeaway orders or for a patiently awaited in-person meal, once the above restaurants are able to welcome us back safely with open arms.