Bridging engineering and art, Powersurge studio is an exercise in equilibrium. The team takes the elemental properties of metal and forges it into something much more sophisticated, with a lightness to its otherwise industrial look. 
Powersurge's custom designs and collection accent pieces are poised for spatial enhancement, exemplified in its newest solid brass additions. Available in customisable finishes, including brushed, blackened or light or dark antiqued, and coated in a clear satin lacquer, they can find a synergy with any space.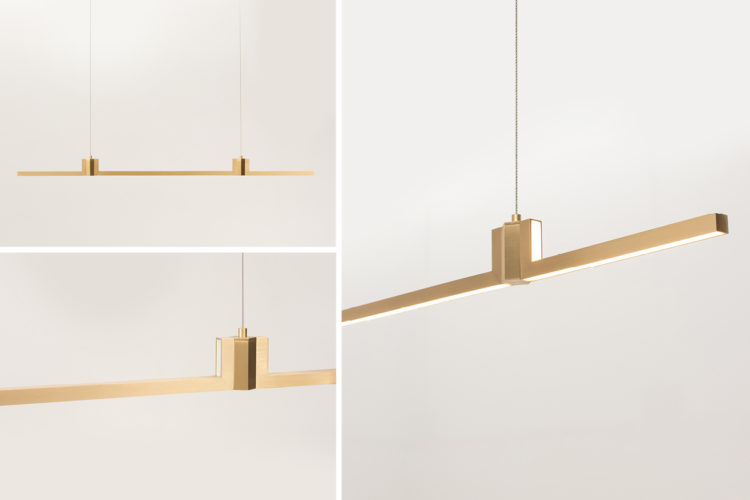 The Link Pendant's slimline structure will glide into a hallway or living zone. Suspended from the ceiling with a strip of brass with dual hex cores, it emanates light in delicate horizontal layers.
Elsewhere, the Fall Coffee Table reaches visual harmony through its sleek composition, combined with the negative space beneath it, for an appreciation of minimalist balance. Even if you like your coffee table clear, it would be gratifying to place the Halo Vase on top of here. A polished take on the column form, with a geometric twist, the Vase comes in three sizes and looks especially satisfying when styled in a group of sculptural silhouettes.
To dress up other surfaces around the home, gilded trays create an elegant frame for displaying your favourite objects. The Crease Tray is folded like fortified origami, striking a balance between delicate and modern design.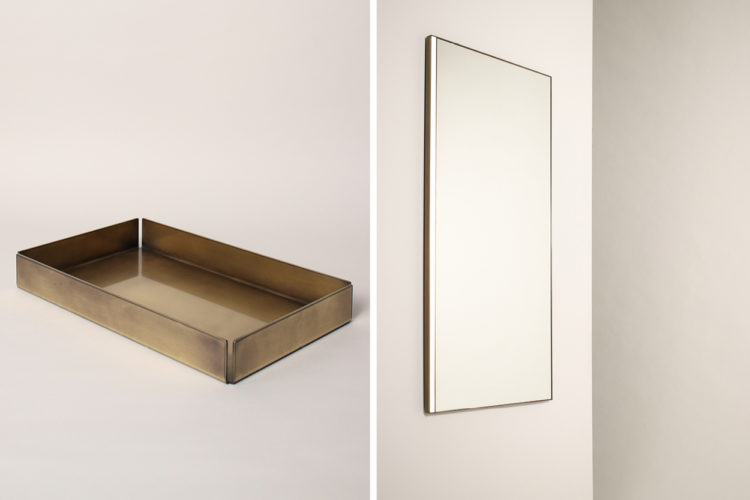 Powersurge is known for its dynamic lights and mirrors, and the Lateral Light Mirror is an illuminating design in more ways than one. Crafted in a slimline style, it creates an unrestrained reflection to expand space within your interior — while the lighting embedded down the left-hand cladding elevates the mirror's purpose and sense of presence. It's available in three sizes, as well as custom dimensions.
If you are looking to create visual harmony in your living spaces, these versatile pieces will be right at home.