Whether you're departing or arriving in Auckland, the last or first meal in this city should hold more allure than the fast and quick food-court fare. Percy finally fills this gap, offering a modern café setting to travellers who are seeking a more elevated eating option. You can enjoy its tasty offerings and sophisticated ambience knowing you are a mere five-minute drive from the terminals and airport carparks.
Roger Liu, who was recently responsible for Newbie and Fields, has added Percy to the growing line-up of establishments which comprise Woozoo, his newfound hospitality group. Award-winning architects, RTA Studio, mapped out the sleek lines of the space, while Material Creative took charge of the interiors to showcase, yet again, Woozoo's signature modern, funky aesthetic.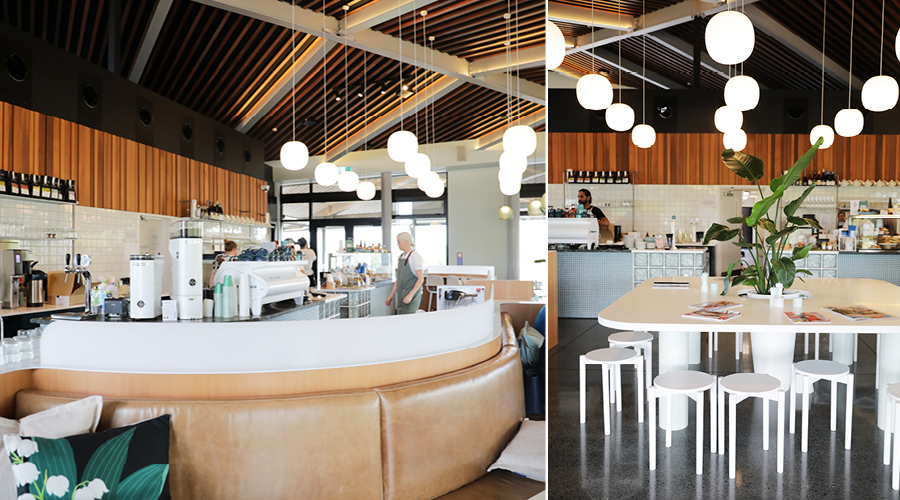 With an impressive capacity that holds up to 120 patrons, the tables and seating are cleverly arranged to create an airy, inviting space that feels wide, and open, and welcoming. Perhaps it's due to the peaceful lakeside setting, or perhaps it's because of its location in the calming vicinity of The Landing Business Park that Percy's ambience is noticeably serene, which makes it the perfect spot to relax before or after your flight, as well as giving weary travellers a calming contrast to the bustle and noise of the airport precinct itself. There's even an onsite playground to keep the little ones entertained, while you enjoy some downtime.
The menu was designed by Logan Wang, who created the respected offerings at Fields. There is a similar concept of contemporary brunch fare in both, but Wang's innate creativity means there are also brand new dishes available exclusively at Percy. Having registered the lack of savoury French toasts in our local café scene, Wang has magicked up a Mushroom French Toast. What it lacks sugar, it more than makes up for in decadence. A slice of brioche offers a fluffy bed for a medley of mushrooms that have been doused in a creamy parmesan sauce, salty pancetta and paired with semi-sweet caramelised onions, feta and truffle crumbs. Mouth-wateringly good.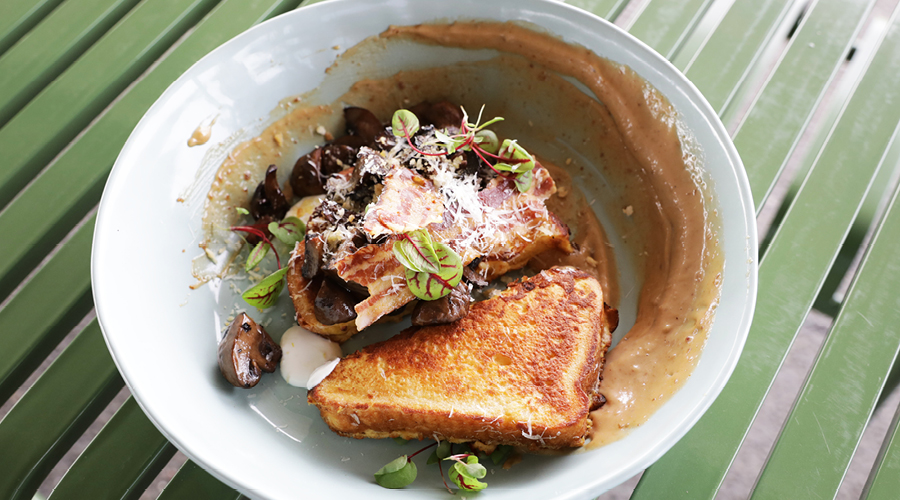 Drawing from his Chinese background, Wang has also added a breakfast bao which marries the traditional pork belly slit bao with a Kiwi-centric breakfast bap. Served deconstructed, it targets the diner's own tastebuds to decide how much hoisin and pickled onions they would like to add, or when to include the sunny-side-up fried egg. We suggest a liberal lick of sweet hoisin and pickled onions, followed by a few bites to test the tanginess of the bao's Asian flavours. And then you can slide in the egg and enjoy the yolk's rich kick added to the whole dish.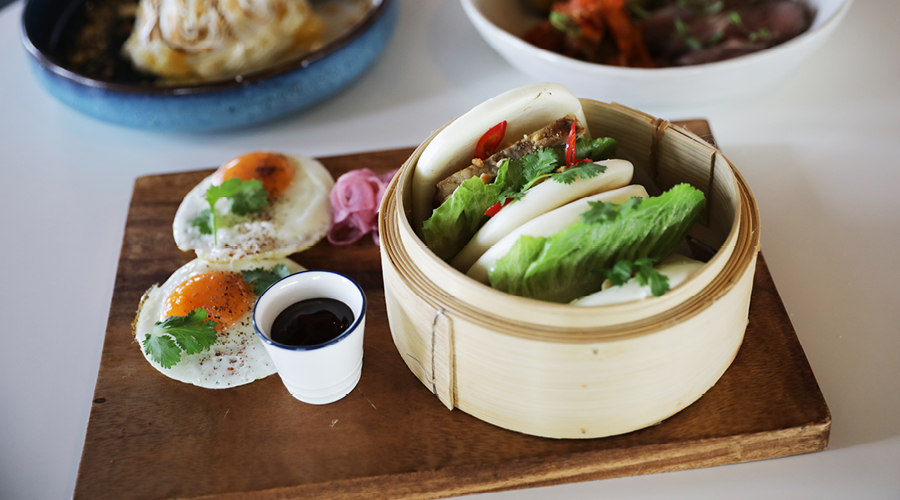 For those with lunch-friendly options on their mind, Percy serves a lamb rump complemented by a rivulet of ratatouille, with juicy tomatoes on the vine, and homely baby potatoes. It makes for a hearty homecoming and is even more delightful when paired with a pint of Brothers Beer, served on tap, or a glass of the many wines that are offered at this licensed and luminous café.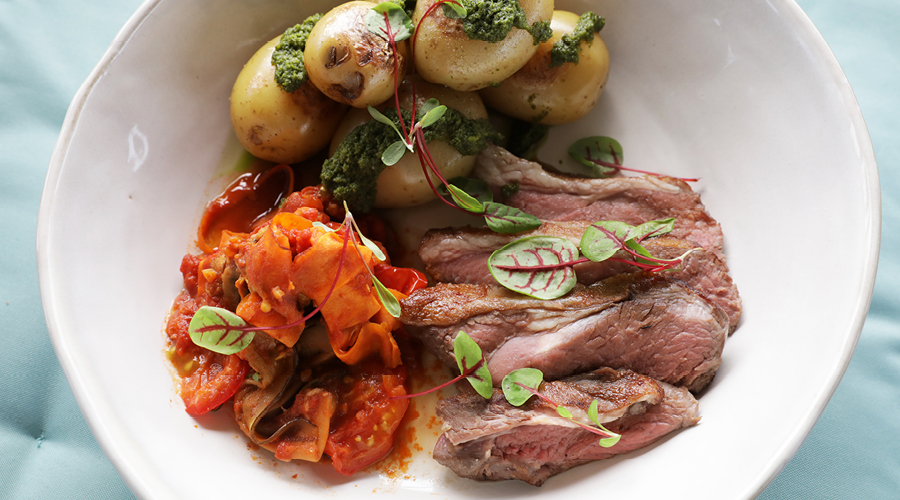 The menu is unashamedly savoury-focused but its short and concise offerings of sweet dishes look divine and were, in fact, the highlight of our whole Percy experience. The bombe crumpets leave normal crumpet recipes far behind, given there's a stack of impossibly fluffy, meringue-coated crumpets, torched to achieve a flavour reminiscent of the best fire-toasted marshmallows. Cleverly, the sweetness is balanced with lemon whipped ricotta. The whole dish is given a final added depth and texture from natural honeycomb, combined with a sprinkling of white chocolate crumbs.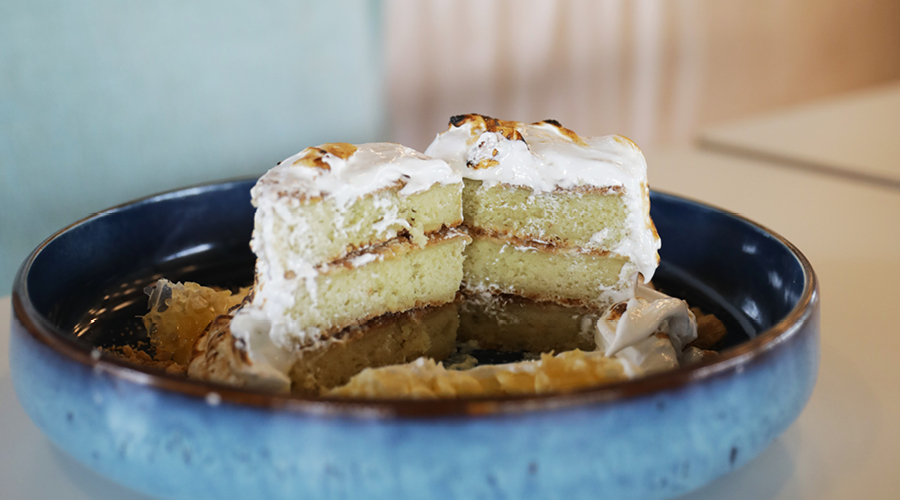 Just like Liu's other establishments, there is a cabinet filled with house-baked goods made by Rae Cheong, who is the maestro behind Woozoo Group's renowned treats. Be sure to grab a caramel slice with your cup of Kokako coffee on your way out, to give a memorable and satisfying sweetness and delight on which to end your Percy visit.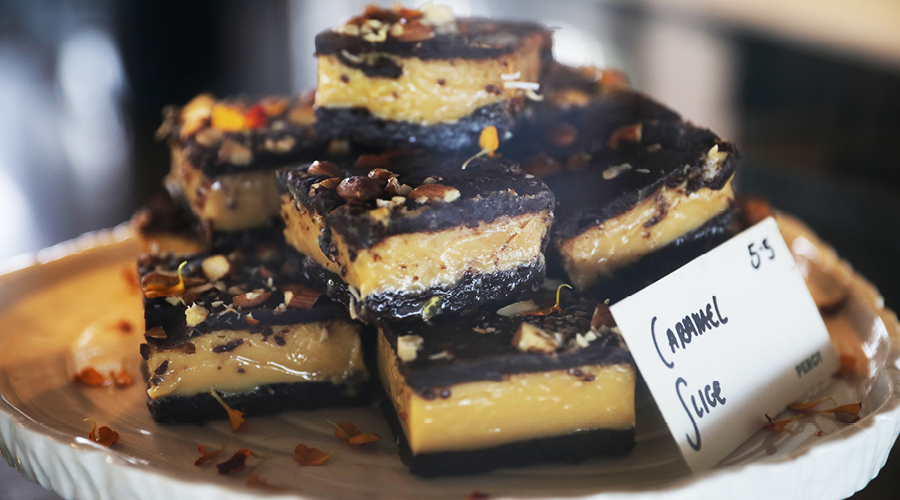 Having opened its doors less than a month ago, it seems that knowledgeable flight passengers and locals of The Landing Business Park and have already caught on, and are heading in their droves to this airport café as their first, or final, destination. But given the delicious uniqueness of the crumpets alone, we suggest you don't need to have overseas travel plans to find an excuse to make the journey out to this enticing Mangere eatery.
Opening hours
Monday — Friday: 6:30am until 3:30pm
Saturday — 8am until 3pm
Sunday — Closed
Percy
2 Te Kapua Drive,
The Landing Business Park
Mangere